Soaring pneumonia deaths in Genesee County likely linked to undiagnosed Legionnaires', experts say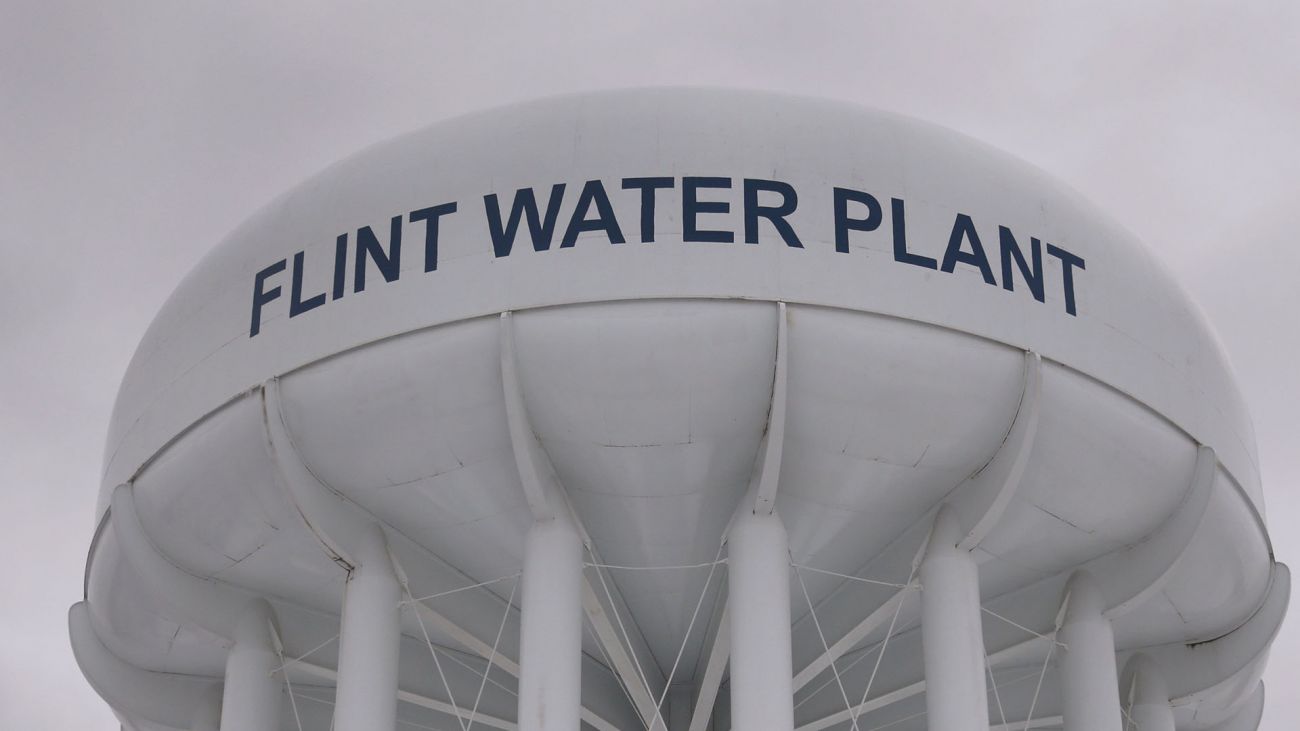 Children & Families
Soaring pneumonia deaths in Genesee County likely linked to undiagnosed Legionnaires', experts say
The death toll from pneumonia nearly doubled in Genesee County at the height of the Flint lead-poisoning crisis, supporting the suspicion among medical experts that many of these deaths were actually Legionnaires' disease that went undiagnosed by hospital and local health officials.
The Michigan Health and Human Services Department has confirmed that 87 people died in the county from pneumonia in 2015. That follows 90 previously confirmed pneumonia deaths in 2014, the year state officials switched the source of Flint's drinking water and improperly treated it, causing lead to leach from pipes into the water system.
The soaring number of pneumonia deaths over two years mark a dramatic rise from 53 deaths in 2013, representing the highest increase in the state and a sharp spike from previous years, before the water switch. The spike coincided with an outbreak of Legionnaires' disease, a more deadly form of pneumonia that often goes undiagnosed and requires different medical treatment than more common forms of pneumonia.
Medical experts told Bridge it's likely some portion of the deaths attributed to pneumonia were actually undiagnosed cases of Legionnaires'. There is no way to know how many, however, because neither McLaren Flint, a major hospital in Flint, nor county or state health officials ordered routine testing of pneumonia patients for Legionnaires', even well after becoming aware of a Legionnaires' outbreak in 2014.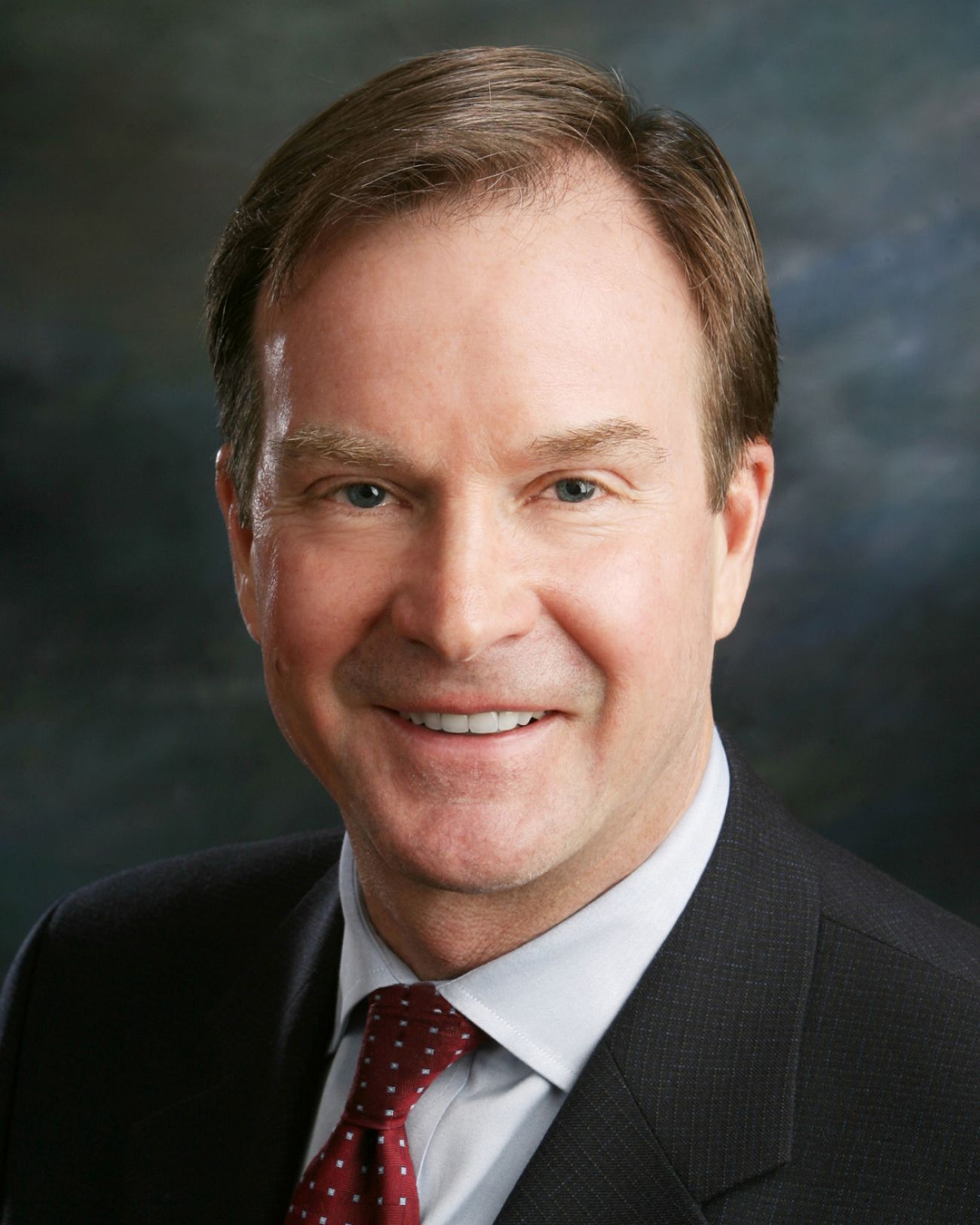 In fact, Bridge has learned, it was only this past October -- four months after Bridge reported on the lack of routine testing -- that Genesee County health officials quietly noted that "all pneumonia patients" in health facilities in the county were being tested for Legionnaires'. Officially, 12 people died and more than 100 were sickened from Legionnaires' disease in Genesee County since the water crisis began in 2014.
Lawrence Reynolds, who was on Gov. Rick Snyder's Flint Water Advisory Taskforce, said the increase in pneumonia deaths in 2014 and 2015, along with the state's slow reaction to Legionnaires' deaths, reveal a shocking failure of leadership.
"The spike in Legionnaires' deaths deserved earlier, complete investigation. Why that did not happen is both confusing to clinicians in Flint and the community," said Reynolds, a pediatrician and former president and CEO of Mott Children's Health Center in Flint.
"I think this is so wrong, what's happened. The level of dysfunction. Not only is this a public health crisis but a transparency-in-government crisis. This is what happens when you try to run government like a business. This should not happen ever again in the United States.
"It is very likely more than 12 people died from the Legionnaires' disease aspect" of the Flint water crisis.
Reynolds' conclusions about the death toll mirror those of Janet Stout, a Legionnaires' expert from Pittsburgh who studied the water at McLaren, and Marc Edwards, the Virginia Tech professor who helped initially expose and confirm high lead levels in Flint's drinking water.
It is "widely accepted that Legionnaires' disease is unreported nationally, and such was probably the case in Flint during that time as well," Edwards told Bridge in an email.
But Edwards also praised Genesee for taking steps to test pneumonia patients for Legionnaires', however late that order came. "I think, given the history of this, the new approach is to be commended," he said.
A focus on McLaren Flint
The Michigan Department of Health and Human Services released the 2015 pneumonia death data for Genesee County only this month -- more than a year after 2015 ended -- in response to inquiries from Bridge. The numbers specific to pneumonia were not previously known because the state traditionally grouped pneumonia deaths with those from influenza, rather than breaking them out individually.
Legionnaires' disease is a virulent form of pneumonia typically acquired by inhaling tiny water droplets infected with the legionella bacteria. The water systems in large buildings can be friendly breeding grounds for legionella. Without aggressive testing, it is easy to mistake Legionnaires' cases for ordinary pneumonia, and that likely happened in Flint since 2014, experts have told Bridge.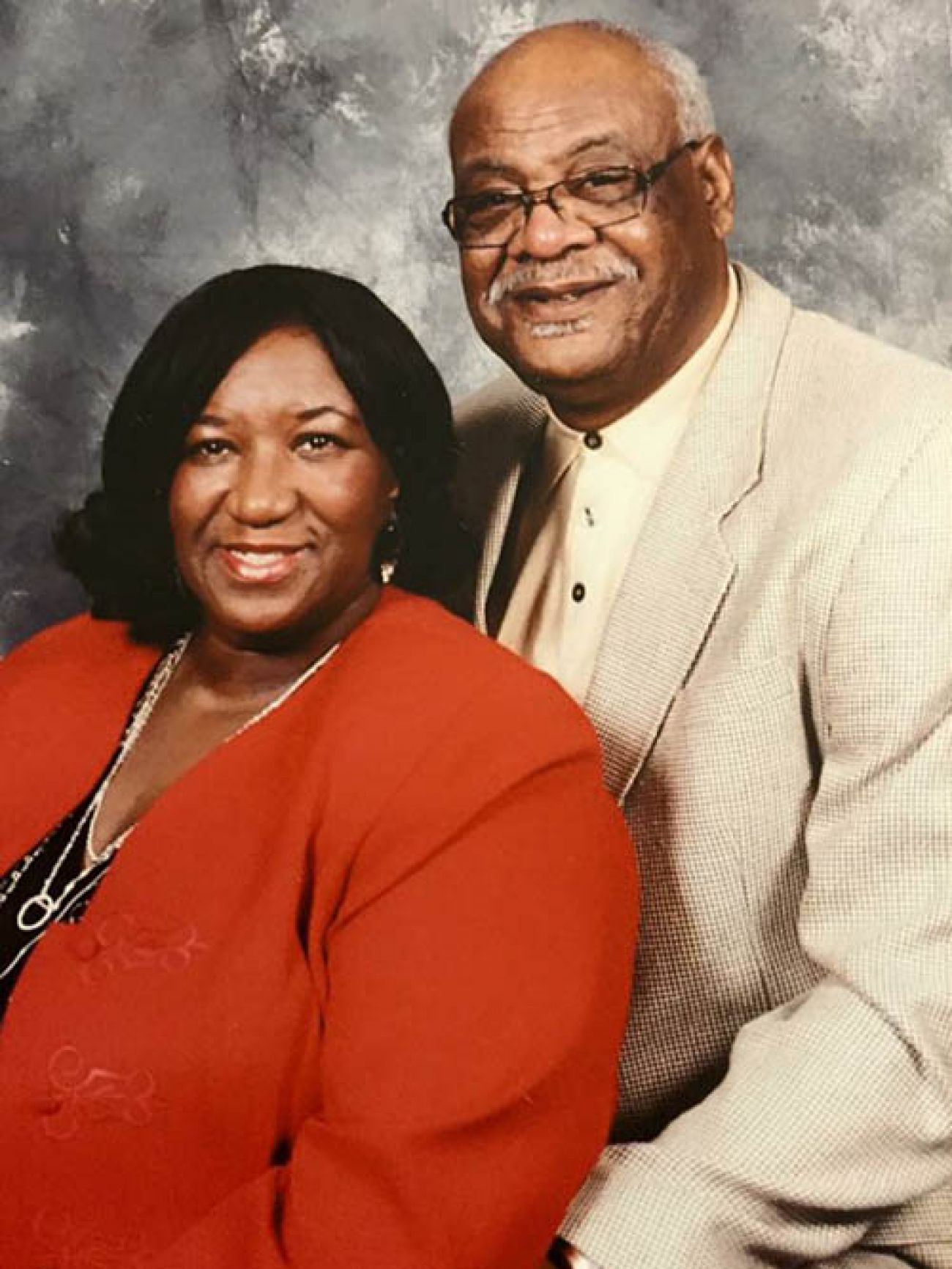 In Genesee County, much of the attention surrounding Legionnaires' has focused on McLaren Flint, a hospital with more than 400 beds where 23 of 45 patients who contracted Legionnaires' over one nine-month period had either been patients or visitors, according to a state survey. In September, the state said 10 of the 12 Legionnaires' deaths were associated with McLaren.
While McLaren Flint has repeatedly vouched for its testing and patient safety measures, legionella in its water system has been found on multiple occasions beginning in 2014. Most recently, the state health department said that one of two Legionnaires' patients treated at the hospital in 2016 had acquired the illness from water at McLaren.
The patient spent over two weeks at McLaren in October and November. In early January, the Centers for Disease Control used genomic sequencing to find a match between samples taken from the patient and samples of hospital water, the state said.
State officials demanded the hospital take immediate action to reduce the risk of Legionnaires' disease. The state noted that the CDC had repeatedly complained that McLaren had limited its legionella water testing to "return points" in its water system, and failed to check for the bacteria where the water comes out in patients' rooms. It's unclear from the documents if the patient contracted Legionnaires' from room water.
McLaren Flint, which is facing lawsuits from Legionnaires' patients or their families, first discovered legionella in its water system in August 2014 soon after the city's water switch and again in 2015. But the hospital did not make the discoveries publicly known, nor tell the families of patients who were considered more vulnerable to the disease, according to Bridge's earlier interviews with one family and lawsuit allegations.
McLaren told Bridge last year it aggressively responded to low levels of bacteria in its water system and said then there were no confirmed ties between the hospital and the Legionnaires' outbreak.
State and county health officials did not respond to questions from Bridge about the updated pneumonia death toll in Genesee County, or the county's new protocols for testing pneumonia patients for Legionnaires'.
Laurie Prochazka, spokeswoman for McLaren Flint, told Bridge in an email this week that the hospital is following the county's "enhanced surveillance criteria" for patients who are admitted with pneumonia. She noted a clean onsite inspection of the hospital in September, and did not note the more critical findings involving the November patient.
Asked specifically about the finding that the patient acquired Legionnaires' at McLaren Flint, Prochaska wrote, "No, that's not accurate." She did not elaborate.
See related story: In Flint, questions about Legionnaires' death toll
Delay in testing
Health officials and outside experts say the Legionnaires' outbreak was likely tied to the water crisis in Flint and the spike in pneumonia deaths in 2014 and 2015. But there is no way to confirm that because pneumonia patients did not routinely have their sputum or urine collected for analysis (Testing for Legionnaires' generally cannot be performed after a patient has died).
County and state health officials knew about an increase in Legionnaires' disease as early as October 2014, their emails indicate. And an official at McLaren Flint previously said the hospital was aware of an uptick in Legionnaires' in spring 2014, around the time of the water switch and the first confirmed case of the disease. But it wasn't until January 2016 that the state, through Gov. Rick Snyder, publicly announced the Legionnaires' outbreak.
The county's recommendation that all pneumonia patients admitted to county health facilities be tested for Legionnaires' does not appear to have been heavily publicized. It was mentioned at the bottom of a news release posted on the county health department's website on Oct. 20 about the 2016 tally of Legionnaires' cases.
Statewide, the average number of pneumonia deaths in 2014 and 2015 was 6 percent above the previous five years' average. In Genesee, the number jumped 43 percent when compared to the five-year average before 2014.
Legionnaires' disease in Flint
From 2014 to 2015, before the Flint water crisis was publicized, at least 92 people in Genesee County contracted Legionnaires' and at least 12 died, up from eight total cases in 2013. At least one county health official called the deaths preventable, and has blamed the state for resisting calls to have the U.S. Centers for Disease Control help control the outbreak. The CDC generally does not step in unless they are invited by a given state, which did not happen.
"Frustration is an understatement," Genesee County Health director Jim Henry told CNN in February. "You could see that it was an intentional, deliberate method to prevent us from doing our job."
Finger-pointing has only increased between county and state officials in the months since. State health officials announced this month that a person who came down with Legionnaires' disease this past November acquired it at McLaren Flint. The state said two of 17 confirmed cases of legionella in Genesee County in 2016 were associated with McLaren Flint.
Nick Lyon, director of the Michigan Department of Health and Human Services, accused hospital and Genesee County officials of not following CDC recommendations on investigating Legionnaires'. He ordered local health officials to take corrective action "to reduce the risk of future exposure to Legionella at the hospital."
State Attorney General Bill Schuette has charged several state and Flint officials with various crimes in connection with the water crisis and his office continues to investigate the connection between the Legionnaires' outbreak and the tainted Flint water. Schuette's spokeswoman, Andrea Bitely, declined to discuss whether officials are investigating pneumonia deaths.
"The Flint Water Investigation is wide ranging, I cannot comment on specifics aspects of the investigation," she said in an email to Bridge.
Jeron Marble, whose mother died after catching what was described as health-care associated pneumonia while at McLaren in 2015, said officials from Schuette's office interviewed his family last summer after her case was profiled in Bridge.
Bertie Marble was never successfully tested for Legionnaires' disease despite exhibiting most of the warning signs for the illness during her stay at the hospital. By the time doctors decided to test her for the illness, she was unable to produce urine for testing, her medical records show.
The Marble family suspects she was one of a number of pneumonia victims who actually died of Legionnaires' during the Flint water crisis.
Jeron Marble said Genesee County's decision to test pneumonia patients for Legionnaires' is good for people who are still exposed to Flint's poisoned water, but too late for those patients who already died.
"I'm happy they're doing" the testing, he said. "The fact that they are doing it now just goes to prove that they know they should've been doing that in the beginning. They dropped the ball and they know it."
Only donate if we've informed you about important Michigan issues
See what new members are saying about why they donated to Bridge Michigan:
"In order for this information to be accurate and unbiased it must be underwritten by its readers, not by special interests." - Larry S.
"Not many other media sources report on the topics Bridge does." - Susan B.
"Your journalism is outstanding and rare these days." - Mark S.
If you want to ensure the future of nonpartisan, nonprofit Michigan journalism, please become a member today. You, too, will be asked why you donated and maybe we'll feature your quote next time!