EM law had unintended racial consequences in Flint and Detroit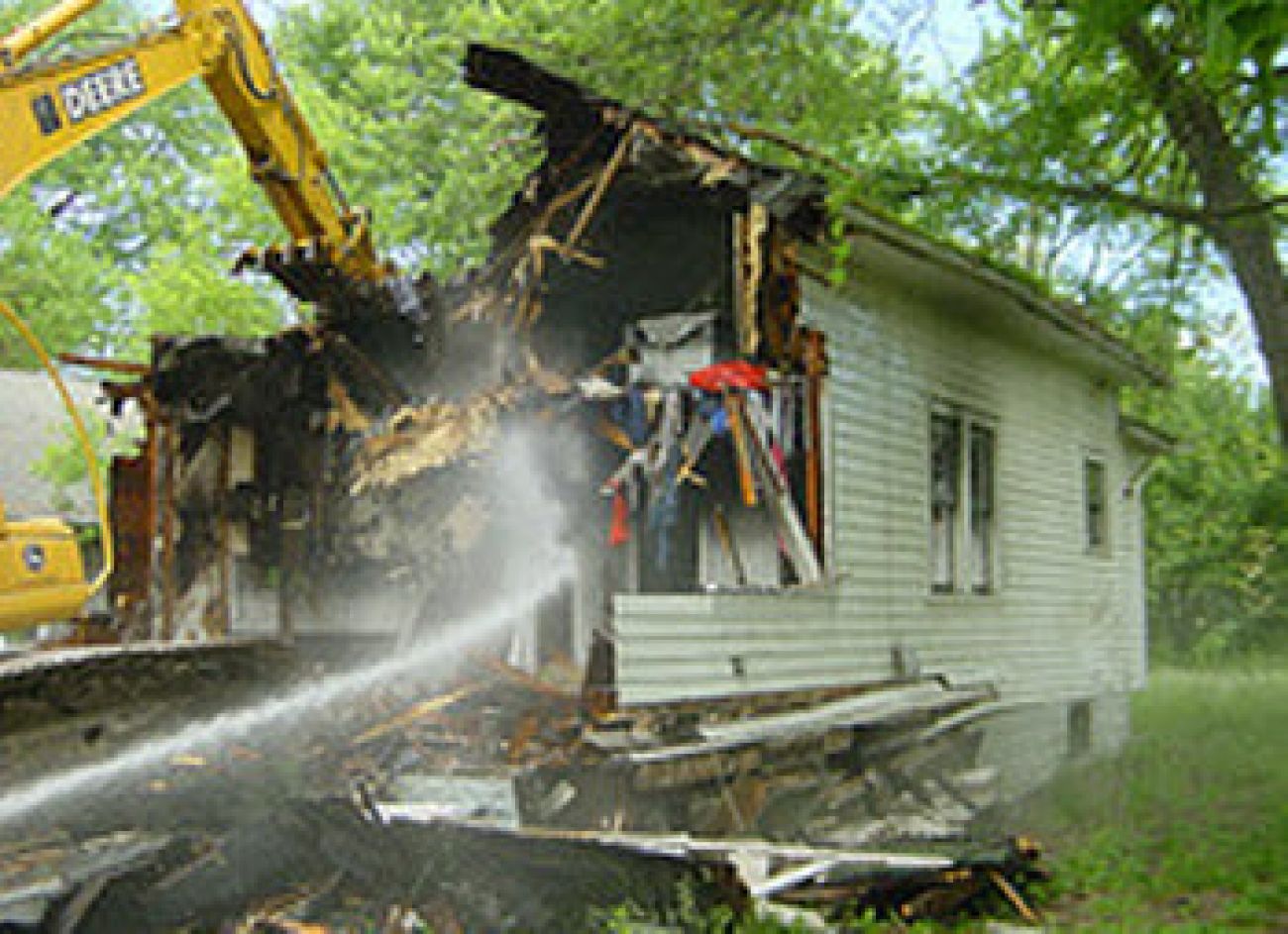 Michigan's leaders are wrestling today with a water crisis in Flint and a public school crisis in Detroit. It is noteworthy that 60 percent of the 8,800 children under 6 living in Flint are African-American. And of the 47,000 children in Detroit public schools, 81 percent are black.
Think about the Michigan cities that either signed a consent agreement to avoid an emergency manager or had one appointed: Allen Park, Benton Harbor, Detroit, Ecorse, Flint, Hamtramck, Highland Park, Inkster, Lincoln Park, Pontiac, River Rouge and Three Oaks. Seven of the 12 are majority black cities and one more has a representation of blacks far above the state average. Five school districts had emergency managers or signed a consent agreement: Benton Harbor, Detroit, Highland Park, Muskegon Heights and Pontiac. In each district, almost all students were African-American. The legislature, in 2014, empowered state officials to terminate financially troubled school districts. The first two that were closed, Inkster and Buena Vista, had majority-African American enrollments.
Is Michigan's government targeting African Americans by denying them the right to control municipal governments and public schools in their local communities? I doubt that. But why is it that 51 percent of the state's black population but only 3 percent of whites, lived in a city with an emergency manager or consent agreement, and only predominantly black school districts been taken over or abolished by the state?
It's worth looking at the state's history to understand. Michigan prosperity reached a high point in 1970, with per-capita incomes higher here than in all but six states. After that, employment opportunities shifted greatly. More than any other state, Michigan depended upon durable-goods manufacturing, where jobs declined rapidly, largely through improved labor productivity. Michigan remains a manufacturing state and vehicle production here may rise, but with few employment gains.
A falling tide drops some boats more
In 1970, there was a substantial African-American middle class but one highly dependent upon the vehicle industry and firms linked to manufacturing. At that time, almost half of middle-class black households in Michigan were headed by a person employed in durable-goods production compared to about a third of white middle class households.
The era since 1970 has been tough for whites in this state, too. Per-capita income for adult whites in Michigan, in constant dollars, in 2014 was only 2 percent higher than in 1970. But for African Americans, industrial restructuring had more devastating consequences. Per-capita income for them fell 10 percent. Looking at the earnings of employed men, we find that, in constant dollars, they fell by 11 percent for white men in this span, while those of African-American men dropped 25 percent.
Cities and school districts with substantial African-American populations experienced sharp declines in the financial resources of their residents and, in most, property values stagnated and then declined. The housing crisis and problems engendered by subprime lending had a substantial impact in low- and moderate-income black neighborhoods; by 2010, many residents were unable to pay property taxes. The emergency manager law may have been a racially neutral way to address crucial problems of municipal and school district insolvency, but its consequences were foreseeable and certainly not neutral with regard to race.
Policies are needed that will prevent municipalities and school districts from needing emergency managers in the first place. There will be no simple solution and no single change in taxing and spending will be thoroughly effective.
New strategy needed for statewide problem
Planning to eliminate municipal insolvencies should start by taking into account two important facts. First, population growth is an important stimulus for economic growth, but Michigan's population is growing very slowly. Michigan's population is aging rapidly and, by 2014, 41 of the 83 counties recorded more deaths than births. Slow growth will likely continue.
Second, economic growth is lethargic. To be sure, the number of jobs in Michigan increased somewhat more rapidly than the national average since the low point of the recession. But longer-run trends portray a less rosy picture. Michigan ranks 49th in the nation in job growth since 1990. Our per-capita income, in constant dollars, fell by 2 percent from 1990 to 2014, but in other states, it rose by 5 percent.
Current efforts in Detroit to make that city a center for entrepreneurship involving self-driving and fuel-efficient cars may be successful. Perhaps a Detroit-Ann Arbor-Lansing corridor will emerge as the go-to location for innovative manufacturing technology. If so, employment trends may brighten for Michigan, but Silicon Valley will offer stiff competition.
Michigan had a funding crisis in 1993 when schools in Kalkaska ran out of money and closed. The state adopted Proposal A, which decoupled school funding from the local tax base.
Consideration should be given to imposing one millage on all property in the state based upon its assessed value. Those funds could then be allocated to local governments on the basis of population and other relevant criteria. Implementing such a system would reduce the likelihood that places with concentration of low-income individuals run out of funds and need emergency managers. At the same time, the legislature could consider establishing a minimum level of fundamental services that cities and school districts must provide. The current EM law focuses on financial issues, not upon the quality of city or school district services.
Finally, the state legislature needs to plan a reduction in the number of local governments and school districts. In the three-county Detroit metropolis, we have 124 municipal governments. There are 900 school districts in the state. Only two states have more. Local control of local governments and schools is a cherished principle but efficiency and lower costs are also important.
This state has many resources that may contribute to economic growth. Certainly we have the wisdom to develop a more equitable system for supporting local governments so as to prevent the fiscal catastrophes that disproportionately compromised the quality of life in Flint, Detroit and other communities with numerous minority residents.
Bridge welcomes guest columns from a diverse range of people on issues relating to Michigan and its future. The views and assertions of these writers do not necessarily reflect those of Bridge or The Center for Michigan. Bridge does not endorse any individual guest commentary submission. If you are interested in submitting a guest commentary, please contact
Ron French
. Click here for details and submission guidelines.
We're not just a news organization, we're also your neighbors
We've been there for you with daily Michigan COVID-19 news; reporting on the emergence of the virus, daily numbers with our tracker and dashboard, exploding unemployment, and we finally were able to report on mass vaccine distribution. We report because the news impacts all of us. Will you please support our nonprofit newsroom?