Haggling with the guy who stole my van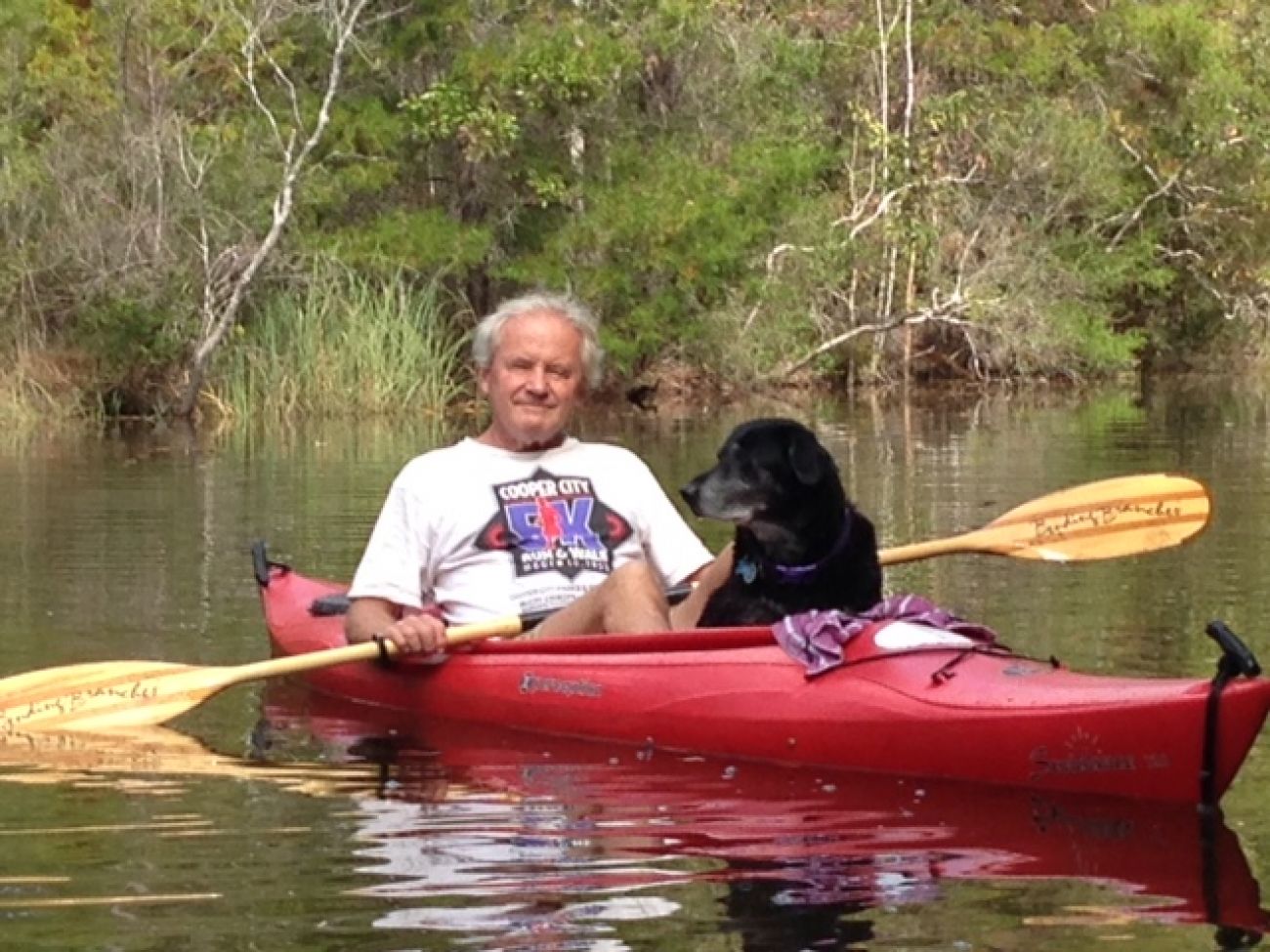 Editor's note
Tom Henderson retired from Crain's Detroit Business on Dec. 31 after more than a decade at the publication, most recently as finance and technology reporter. From his youth as a Detroit Free Press copy boy in the early 1970's to his recent years covering venture capital investments while writing true-crime books, Henderson has had a distinguished and adventurous career. In recognition of his retirement from fulltime work, we asked him to share one Detroit adventure as a postcard farewell to readers.
Saturday, March 11, 2006, 8:30 a.m.
It was going to be a routine Saturday morning. Let Kathleen sleep in, make coffee, head out in the car with the dog to do our regular weekly chores. Buy bread at the Breadsmith on Mack near Moross, where the dog and I would share a peanut butter cookie or two, then off to the Kroger's near Vernier and then to the CVS next door.
I owned a house in St. Clair Shores. My wife had owned a house on Bishop Street in East English Village in Detroit since 1973. She'd bought it when she was 17, wisely using an inheritance after her parents' deaths.
After we got married in 2001, she moved in with me, and her daughter and grandson stayed in the Bishop Street house. In 2006, with no idea the Great Recession was about to hit, thinking the move of General Motors to the RenCen would drive up property values on the east side, we were fixing up the Detroit house to sell it.
So there I was walking out on the porch on Bishop Street with a cup of coffee in one hand and my car keys in the other. And the driveway was half empty. Her Honda was still there. My Chrysler van, which had been parked behind hers, was gone.
I stood there dumbfounded, taking a minute for it to register: The van's been stolen.
I went back in, woke her up and told her the news.
We called Detroit Police, waited interminably on hold, finally got a person who told us there were no longer local precincts to go to, that the police wouldn't come out to take a report in person for stolen cars, and that we'd have to go the Eastern District headquarters on Gratiot and Gunston, maybe 15 miles away.
Off we went. The headquarters' lobby was big. It needed to be to hold all the people. A three-level plywood riser had been built to one side of the lobby and was packed with folding chairs, which were in turn packed with people reporting car thefts, B&Es, purse snatchings, assaults and the varied woes that can befall one on a Friday night and early Saturday morning in Detroit.
"Stadium seating," I said to Kathleen.
There were at least three dozen people sitting there. One woman cop sat at a desk in front of the riser, and a man was sitting in a chair across from her as she wrote down his answers to her questions.
A cop came out of a hallway carrying more chairs, and unfolded them along a wall to handle the expected overflow.
"You need to sign in," he said to us.
And then he went through a nearby door and into a large office, most of which was visible through a large plate glass window. We could see at least six cops, a couple in uniform, the rest not. Some of them were watching a large TV in the corner. Others were on the phone or at their computers.
I went over to the sign-in sheet by the female cop and wrote my name. We sat in the overflow section and waited for 15 minutes. Not much got done. The cop finished taking the complaint, got up and walked down the hall to the bathroom. Five minutes later she was back, called a name and languidly asked a short list of questions of the next victim of car theft.
Identification, please.
Proof of insurance.
Registration.
Where was the car last parked?
When did you last see it?
She read out another name, asked for ID, registration and proof of insurance, but before asking her other questions, she got up and walked through the nearby door and into the large office.
I'd somehow missed it before, but on a table just on the other side of the window sat the largest box of Dunkin' Donuts I'd ever seen, or ever imagined, not that I'd spent much time imagining donut boxes. Two and a half feet by two feet? If it were a prop in a Police Academy movie, it would have seemed like overkill. Our report taker took her time selecting the right donut and ate it slowly, transfixed on the TV. People in their seats were exchanging looks with each other. Really?
Finally, she wiped off her hands and returned. "Where was the car parked when it was stolen?" she resumed.
She called out the next name, got halfway through her short list of questions, then answered a call on her cellphone that went on at length.
Some on the riser yelled out at her to get off the phone. She glanced that way and kept on talking. Clearly this was going to be a long day.
The riser was still filled. My name was still way down the list. The cops were still watching TV. The cop in the lobby took another long call in the middle of a report as several angry citizens shouted advice her way. When she was done, she picked up the pace, did three or four reports in quick order, then went back into the TV and donut station. We walked back out.
This time, we did the Saturday morning chores, cookies at Breadsmith, buy beer at Kroger's, get the paper towels on sale at CVS, back to the cop shop. I was moving up the list but still a ways down. We took the dog for an hour-long walk, came back, finally were within shouting distance, sat down and waited our turn.
Six hours after first walking in, we were done.
As we walked into the Bishop Street house, the phone rang. It was a woman working at Lilacs Antiques in Elk Rapids, an antique mall where my wife and I rented some space.
Something weird had happened, she said.
"A customer wanted to make an offer on one of your stained-glass windows, so I called your cell and a guy answered and said it was you, but then he hung up. It didn't sound like you. When I called back, it went to voicemail," she said.
Crap! The car thief had my cell phone, too. I'm of a certain age and am frequently without my cell, and until now I hadn't noticed it missing.
I told her to accept the offer on the window, then borrowed my wife's cell and called mine.
"Yeah?" was the response.
What is a proper term to address your car's thief? I wanted to come across as nonthreatening.
"Dude, you still got my car?"
"Who is this?"
"The guy who owns the phone you're talking on, whose car you stole. You still got it? Or is it at a chop shop?" (I'd read somewhere that Chrysler products were the No. 1 target of car thieves because so many parts were interchangeable with Dodges and Plymouths.)
"No, we still got it."
"Sell me my car back, man."
"What?"
"Sell me my car back. I'll pay you ... "
Click. He hung up. I called him back; it went to voicemail.
Two hours later, I called him back.
"Yeah?"
"Dude, sell me my car back."
"This some joke?"
"No. I'll give you $200. My insurance deductible is $250, so I'll save some money and I won't have to replace all my junk. Seriously, sell me my car."
"You're crazy."
Click.
Tried a few more times during the evening. Voicemail.
Not having to replace my stuff was actually more important than not having to replace my car. My wife and I met at a running club and were veteran marathoners and fitness buffs. The van was loaded with stuff -- two pairs of cross-country skis, two pairs of snowshoes, at least eight pairs of running shoes, two bags filled with cold-weather running gear and a bag filled with street clothes.
Atop the van were exasperatingly expensive kayak racks and the van had been equipped aftermarket with a heavy-duty and also exasperatingly expensive towing package and trailer hitch.
Sunday, March 12, 10 a.m.
"Yeah?"
"Dude. You still got my car?"
"Yeah."
"Sell it back to me."
"You're trying to get me arrested."
Click. Voicemail.
It was time to head downtown. Me and the dog were doing the St. Patrick's Day 4-miler in Corktown, never mind it wasn't St. Patrick's Day, yet. It was unseasonably warm and sunny. Maddie, my black lab/Australian shepherd, after a winter of exercise in the snow, wilted in the heat.
"Man, your dog needs a beer," someone who'd clearly had a few already, hollered out as we heading toward the finish line, her tongue hanging out. We finished in 32 minutes, well off our usual pace. For once, she wasn't the first dog.
Back home, 3 p.m., I called my cell phone, again.
"Yeah?"
"Me, again."
"So."
"Seriously, sell me my car."
"How I know you aren't the police?"
"You live in Detroit?"
"Yeah."
"You think a Detroit cop is going to spend two days calling you to try to trick you into getting arrested over a stolen car? It took me six hours yesterday to file a police report. The police station was filled with people reporting stolen cars. They don't give a shit about mine."
He laughed.
"$200's cool," he said. "So how do we do this?"
"Let me think about it," I told him. "I haven't decided, yet, if I'm crazy enough to do it. I'll call you back."
I called him back a little later. "Dude, me, again. I'm trying to think of where we can meet. If I decide I'm gonna do it and find a place I think will work, I'll call you."
"Skateland is cool."
"Skateland?"
"Yeah. On Alter Road, down toward Jefferson. Close to both of us."
"I'll call you, let you know."
I drove to Royal Skateland. By the time I got there it was 6 p.m. and getting dark. There were only a few cars in a big and very unlit parking, a light pole in one corner beaming down anemically, barely enough light to cast a shadow. Too dark. Too scary.
I headed back to Harper and took a left. Four blocks later, there it was: a perfect, busy, well-lit rendezvous place, lots of people picking up chicken or pizza or filling their tanks.
I drove home and called on the landline, told my car thief where to meet me in half an hour.
"Park on Evanston, next to KFC. Stand outside the van and open the sliding door that faces the street. I wanna see my stuff before I pay for it."
"What you gonna be driving?"
"Not telling. I'm still not sure I'm doing this. I wanna see what you look like, see the van, make up my mind. Since I still got the keys, how did you start the car?"
"Punched out the ignition." (Punched a hole in the driver's door, too, right by the keyhole, as it turned out. I found out later that the night the van was stolen, one of the local TV newscasts had a segment on how easy it was to break into a Chrysler product; just punch a hole with a sharp tool near the keyhole and the lock would spring. My thief was a consumer of TV news.)
"So, how do I start it?"
"Bring a screw driver. Stick it in the ignition hole and turn it. You'll see. It's easy. It'll start right up."
My wife was apoplectic, sure I was going to get shot. This seemed like an insurance issue, not a buy-back-quick opportunity. Her daughter, a nurse at Hutzel Hospital, was working that night. She'd been apprised of developments as the day went on. She relayed a message through my wife that I was an idiot and she was going to kick my ass if I went through with this and didn't get killed. She's a big woman. Very strong. Definitely capable of kicking my ass.
Kathleen's grown son, Jason, a mason with big arms and a fast temper, insisted on coming. He'd follow me in his car as backup. Kathleen got in his car and off we went.
The van was maybe 50 yards down Evanston from Chalmers. I drove slowly past it. The door was open, all my stuff was in its usual pile of disarray. Two skinny kids were standing by the curb.
I drove past, pulled around and parked. Jason pulled around and parked in front of my van and stayed in his car.
I got out and hollered out: "Dude. It's me."
I started toward them.
"Hold on. Stop there. Lift up your shirt, need to see what you got."
I lifted up my shirt. What I got was belly. No gun.
"You guys show me what you got. And hold your hands high."
They showed me more belly than I had, and we started a slow, ridiculous walk toward each other. I held out two hundred dollar bills, folded in quarters. One of them grabbed the money and they took off running.
I got in the van, stuck the screwdriver in the busted out ignition and the car started right up. I pulled up to the stop sign and hit the brakes, which squealed loudly. Which reminded me. I got out my wife's cell and called mine.
Though he was on the run from a felony, he was of an age where a ringing phone is irresistible.
"Yeah?"
"I forgot my cell."
"Wasn't (pant) part (pant) of the deal."
"What did you guys do to my brakes?"
"Lotta (pant) fast starts (pant) and fast stops. (pant). I know (pant) a guy (pant) on Harper (pant) does great (pant) brake work."
"Thanks, I appreciate it, but I already got a great mechanic," I said, and hung up. I felt pleased, like a customer at the customer service counter at Target who has lost his receipt and is surprised to get a quick, no-questions-asked cash refund.
As I told friends and colleagues at work, it was a much better consumer experience than I had with the cops.
Monday, March 13, 2 p.m., the Eastern District police headquarters.
I'd snuck out from Crain's for the short drive up Gratiot. I'd called the station to report I had my car back, lying that I had found it abandoned while searching through the neighborhood. I had my police report and could tell them the incident number so they could take it out of the computer.
"I can't do that over the phone. You'll have to come in," I was told.
The stadium seating wasn't sold out, but it wasn't empty, either. The sign-in sheet looked like I'd be there awhile.
"Excuse me," I said to the cop taking reports. "I filed a stolen car report Saturday and found my car yesterday. Can you take it out of the system for me?"
"You'll have to sign in and wait your turn."
"I don't want to take cuts. I'm on a break from work and have to get back. Here's my police report. Here's a copy of my driver's license. When you get a break or get done with everybody, could you just take it out of the system, then?"
"No. You're going to have to wait."
"I can't."
I left the paperwork on the desk and went back to work.
Maybe he'd change his mind.
Bridge welcomes guest columns from a diverse range of people on issues relating to Michigan and its future. The views and assertions of these writers do not necessarily reflect those of Bridge or The Center for Michigan. Bridge does not endorse any individual guest commentary submission. If you are interested in submitting a guest commentary, please contact
Ron French
. Click here for details and submission guidelines.
We're not just a news organization, we're also your neighbors
We've been there for you with daily Michigan COVID-19 news; reporting on the emergence of the virus, daily numbers with our tracker and dashboard, exploding unemployment, and we finally were able to report on mass vaccine distribution. We report because the news impacts all of us. Will you please donate and help us reach our goal of 15,000 members in 2021?