Opinion | College students shouldn't have to choose between tuition and food
Guest Commentary
Opinion | College students shouldn't have to choose between tuition and food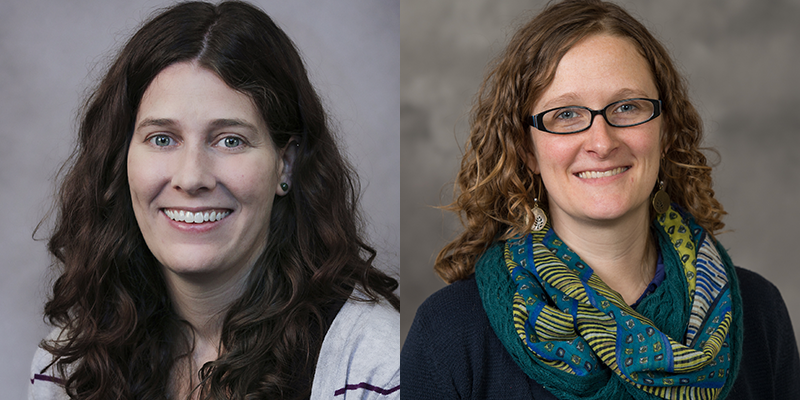 We know the costs. According to the National Center for Education Statistics, the average annual college tuition, room and board for 2016-2017 in Michigan was $21,823 and $33,489 at public and private non-profit institutions, respectively. And, the Institute for College Access and Success informs us that 63 percent of our graduates have nearly $31,000 in debt upon graduation.
Many students face challenging economic choices: tuition, books, or food?
Myths persist that suggest this is an acceptable status quo during college. Many of us conjure up fond memories of microwaving packages of ramen in dorm rooms. College is a great equalizer in which students improve opportunities in life by eating skimpy meals and hunkering down to study and socialize, right?
College often exacerbates class differences, though. Middle- and upper-class students are more able to pursue unpaid internship, networking, or volunteer gigs that prepare them for competitive post-graduation opportunities. Meanwhile, many low-income, working class, and first-generation students are taking jobs unrelated to their fields to cover costs of attendance, living expenses, food, and, for some, their families' needs. Given the additional economic stressors, these students also experience disparities in time to graduation and completion rates.
The Hope Center for College, Community, and Justice estimates that nearly half of undergraduate students experience food insecurity at some point during college. And, this isn't experienced equally. In their 2017 survey of 43,000 students at 66 institutions in 20 states, black students were 17 percent more likely than non-Hispanic white students to experience food insecurity in the last year. Among community college students, 42 percent were food insecure in the last year, compared to 36 percent at four-year universities.
The number of campus food pantries registered with the College and University Food Bank Alliance tripled, from approximately 150 to over 650, within the last five years - with 26 registered members from Michigan. Michigan is actually home to the first U.S. campus-based food pantry, which started at Michigan State University in 1994. MSU's pantry now serves over 4,000 students and their families, distributing over 35,000 pounds of food annually.
On our campus at the University of Michigan-Dearborn, we serve as many as 100 students a month through our small pantry that started in 2013. In 2017, Wayne State University launched the W Food Pantry and is already serving 1,300 students annually. This story of pantries opening and feeding hundreds of students at colleges and universities across Michigan is repetitive. For the last three years, our research team has convened annually with campus pantry administrators from over 20 Michigan campuses to discuss how to navigate this new and complex reality for higher education.
In our research interviews with campus pantry clients across Michigan, students have shared their realities. One student told us how she encouraged her children to sleep in on weekends so she could feed them two meals a day instead of three. Another referred to shampoo provided by our campus food pantry as "gold" since she often couldn't afford to purchase hygiene items. Many more explained, sometimes in tears, how their campus food pantry got them through a personal economic crisis. More work is needed to understand how campus food assistance programs impact student success, but evidence thus far indicates outcomes are positive.
On January 9, commissioned by a group of senators including Michigan's Debbie Stabenow, the Government Accountability Office (GAO) released a report, "Food Insecurity: Better Information Could Help Eligible College Students Access Federal Food Assistance Benefits." After visiting 14 campuses in Michigan and three other states, and assessing existing research, they highlighted that "almost 2 million at-risk students who were potentially eligible for SNAP [Supplemental Nutrition Assistance Program] did not report receiving benefits in 2016."
Clearly, we must continue dialogue on how to address the costs and debt associated with higher education in the U.S. We might also reassess SNAP's accessibility, as the GAO recommends. In the meantime, we can advocate to fund strategies that begin to address inequities on our campuses across Michigan: campus food pantries, food and housing scholarships or vouchers, and programs increasing access to centralized wrap-around services. (Not surprisingly, students experiencing food insecurity may be at increased risk for housing, transportation, childcare, and mental health issues, too.)
For example, Wayne State University, in a partnership with Michigan Department of Health and Human Services, invites caseworkers to campus once per week to support students apply for state and federal benefits, including SNAP, state emergency relief, and childcare assistance.
Alongside water and shelter, food is the most basic human need. Our bodies need it to function. For those trying to engage in four or more years of intellectual growth and career preparation, our students' minds need it, too.
Do we want Michigan to be a place where all graduates can launch as active members of our economy? Then let's feed them.
Bridge welcomes guest columns from a diverse range of people on issues relating to Michigan and its future. The views and assertions of these writers do not necessarily reflect those of Bridge or The Center for Michigan. Bridge does not endorse any individual guest commentary submission. If you are interested in submitting a guest commentary, please contact
Ron French
. Click here for details and submission guidelines.
Facts matter. Trust matters. Journalism matters.
If you learned something from the story you're reading please consider supporting our work. Your donation allows us to keep our Michigan-focused reporting and analysis free and accessible to all. All donations are voluntary, but for as little as $1 you can become a member of Bridge Club and support freedom of the press in Michigan during a crucial election year.