Opinion | Debunking 10 misconceptions about Michigan's Native Americans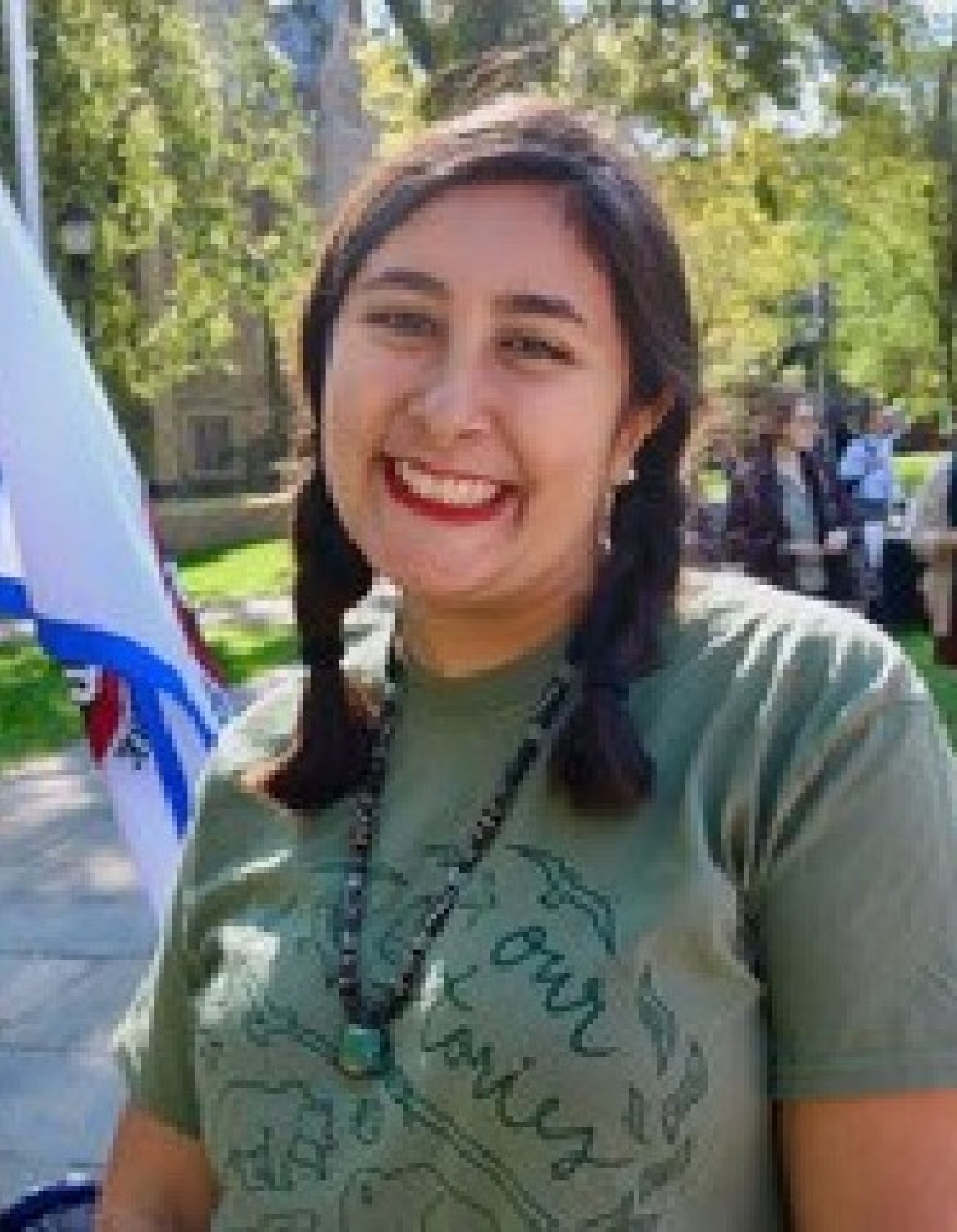 Close your eyes and picture a Native American person in your head. What did you see? If you envisioned someone from an old Hollywood movie, the back of a football jersey, or a page in an old, dusty textbook, this list is for you.
It's time to forget everything your elementary school taught you about Michigan's first inhabitants.
Native Americans live, work and thrive across the state of Michigan, but racist narratives and stereotypes make us invisible in the eyes of mainstream media and public discourse.
"This invisibility presents many practical challenges for Native communities, from having to struggle for sovereignty rights to constantly explaining that we still exist and are not relics of the past," said Matthew Makomenaw, a Michigan State alumnus and member of the Grand Traverse Bay Band of Ottawa and Chippewa Indians.
Speaking from personal experience, here are some commonly-held misconceptions:
1. We no longer exist.
While 87 percent of history textbooks in the United States fail to mention Native Americans after the year 1900, the truth is that Native American nations exist in almost every state.
There are more than 5 million Native American people in the United States that make up 574 federally-recognized and 63 state-recognized tribes.
Michigan is home to 12 federally-recognized and 4 state-recognized tribes, located in places like Sault Ste. Marie, Mount Pleasant and Suttons Bay.
With almost 100,000 Native Americans living in Michigan, our state is one of 10 with the highest Indigenous populations.
2. Our tribes are fully part of the United States.
It's true that Native Americans vote in state and federal elections, pay taxes and are eligible for social service benefits like Social Security, Medicaid and Medicare like all U.S citizens.
But federally-recognized Native American tribes are not completely controlled by the United States — they are nations. These tribes have sovereignty, which means that like foreign nations, they carry a nation-to-nation relationship with the federal government. Tribes have their own governments that manage their lands and resources, provide education and other services for their citizens, and exercise jurisdiction over legal matters in their territory.
The state of Michigan website emphasizes that it interacts with its 12 federally-recognized tribes on a "government-to-government basis" and that "the state generally does not have legal authority over tribal governments and tribal members when they are inside the tribe's territory."
3. We are all the same.
Native Americans do not compose a single, monolithic group of people. As with any sovereign nation, each tribe has its own history, culture, government, language and practices.
For example, Cass County's Pokagon Band of Potawatomi Indians traces its history and homeland to what is now southwest Michigan, and its members speak the Potawatomi language. On the other hand, the Bay Mills Indian Community in Brimley, Michigan has historical and contemporary presence in the Upper Peninsula, and its members speak Ojibwe.
Pokagon Band created Mno-Bmadsen, an investment arm that provides architecture, construction, and environmental restoration services to commercial, government, and tribal markets." Bay Mills runs a public tribal college that provides culturally relevant and accessible higher education to both its tribal youth and local non-Native residents.
4. We live only on reservations.
Many Native Americans live on reservations, but partly due to 20th-century policies of reservation termination and urban relocation, a large percentage of Native Americans live in urban environments.
In Michigan, there are robust urban Native communities. About 50,000 Native Americans live in the tri-county area of Wayne, Oakland and Macomb counties.
5. We get "special privileges" like free money or tax exemptions.
Native Americans are citizens of the United States, and we pay state and federal taxes like everyone else. Tribal governments are eligible to apply for grants and other funding, such as coronavirus relief funding, but it is similar to funding that local and state governments could also apply for.
Native Americans in Michigan are eligible for the Michigan Indian Tuition Waiver, but that should not be seen as free government handouts but as federal and state recognition of centuries of Indigenous presence and nation-to-nation diplomacy. These types of programs emphasize the fact that public universities, as well as other governmental institutions, inhabit the ancestral lands of Native Americans and are still responsible to those communities.
6. We all are rich from casinos.
It seems as if people can't decide whether we receive government handouts or if we're rich from casinos.
Tribal casinos support tribal government facilities and services. Some, but not all, tribal governments give monthly payments to their citizens from casino earnings. Right now, tribes across the state and country are currently suffering due to coronavirus casino closings.
Casinos certainly don't make us rich. In fact, statistics on income and poverty levels show that Native Americans experience poverty at four times the rate of the average American.
7. We look like caricatures from the 1700s.
Sports team mascots and other Native American images in popular culture contribute to the narrative that we are only from the past and always wore headdresses and war paint. Not only are these depictions inaccurate, they ignore the fact that we are a contemporary, living group of people.
Today, Native Americans must face these problematic images everywhere: during sports games on TV, outside of tobacco shops, and even on butter packaging.
A recent study by University of Michigan found that Native American mascots, names, and chants are more emotionally damaging than previously thought. In Michigan, a high school just ended its use of a racial slur for a mascot this March.
Still, these problematic mascots reverberate throughout the state. The Michigan Civil Rights Commission found that more than three dozen schools still use Native American mascots and imagery, such as "Indians," "Warriors," "Chiefs." Worst of all, one Michigan school only recently moved to change their mascot name recently, Sandusky High School still uses the name of the NFL team in Washington, which I won't repeat in writing because I consider it a racial slur.
8. Indigenous identity can be quantified by DNA.
As Native Americans, we've all heard this classic quote from friends, classmates, and co-workers: "Oh, you're Native American? I'm 1/32 Native American! My great-grandmother was a Cherokee Indian princess!"
There is no such thing.
Being Native American is more than a racial identity—it involves citizenship, tribal affiliation, family histories and traditional practices. The federal government quantified Native American ancestry and limited tribal enrollment with the policy of blood quantum, which is why ancestry is discussed in fractional amounts today.
Some people, most recently politicians, have attempted to prove Native ancestry with DNA tests. These tests cannot give information about specific tribal affiliation, thus making them unbeneficial. Other people claim a Native heritage by having "high cheekbones" or other stereotypical attributes.
"Our existence isn't contingent on phenotypical markers," Sault Tribe member and Yale Law School student Andy DeGuglielmo told Bridge.
9. Our cultures are for everyone.
Most have heard of cultural appropriation from debates over Halloween costumes, but the practice of co-opting Indigenous cultures and identities goes even farther.
The Boy Scouts and summer camps have often appropriated Native practices and names without engaging with the histories behind them.
It is not OK to dress up as an Indian chief, princess or any variation of that. It is not OK to wear war paint, headdresses, or engage in Native-inspired ceremonies.
10. Certain practices or phrases about Native Americans aren't offensive because they are common.
It is wrong to use terms like "powwow" for meetings, "Indian giver," "spirit animal," "off the reservation," or "too many chiefs and not enough Indians."
These types of words are offensive because they are grounded in stereotypes about us—such as we only live on reservations, we are violent or aren't trustworthy people.
Sierra Clark, an Ojibwe woman from the Grand Traverse Bay area and Western Michigan University alumnus, emphasizes the racist nature of this language.
When she "proudly dressed in regalia, mink hair wraps, abalone shell hair ties, and a ribbon skirt and beaded earrings" to one of her humanities classes, a classmate laughed and called her an "Indian giver."
"I sat there, fighting back tears," Clark said. "I felt humiliated. I grew up with racism, I still continue to feel racism."
How do we change this?
Native scholars and activists are also pushing for reform in educational and media institutions.
"One solution to moving beyond misconceptions of Native people is the inclusion of contemporary Native people, culture, and language in educational curriculums," Makomenaw said.
There is also a large push for #ChangeTheName, a national campaign to end the use of Native American mascots in schools and sports.
It is ultimately important to be critical of these stereotypes and work against them in all aspects of our lives. The work to challenge stereotypes starts at home. Becoming individually educated about Native American contemporary existence and strength is essential to the work of eradicating stereotypes state-wide and nationally. In light of this, I started Indigenizing the News, a monthly newsletter that shares Native news and histories in the hopes of educating non-Native people against stereotypes.
Because an education in Native American nations, histories and contemporary lives is important for everyone.
Bridge welcomes guest columns from a diverse range of people on issues relating to Michigan and its future. The views and assertions of these writers do not necessarily reflect those of Bridge or The Center for Michigan. Bridge does not endorse any individual guest commentary submission. If you are interested in submitting a guest commentary, please contact
Ron French
. Click here for details and submission guidelines.
Only donate if we've informed you about important Michigan issues
See what new members are saying about why they donated to Bridge Michigan:
"In order for this information to be accurate and unbiased it must be underwritten by its readers, not by special interests." - Larry S.
"Not many other media sources report on the topics Bridge does." - Susan B.
"Your journalism is outstanding and rare these days." - Mark S.
If you want to ensure the future of nonpartisan, nonprofit Michigan journalism, please become a member today. You, too, will be asked why you donated and maybe we'll feature your quote next time!