Opinion | Michigan must stop sitting on billions in federal relief
Biden's Build Back Better plan has been billed as the once-in-a-generation opportunity to address economic inequity, modernize critical infrastructure, and provide the world's "last, best chance" for climate action. Even as objections from a few conservative Democrats threaten to shrink the plan by nearly $1.5 trillion, the remaining package, combined with the already-passed American Rescue Plan (ARP), represents the largest investment in American communities and infrastructure since the New Deal.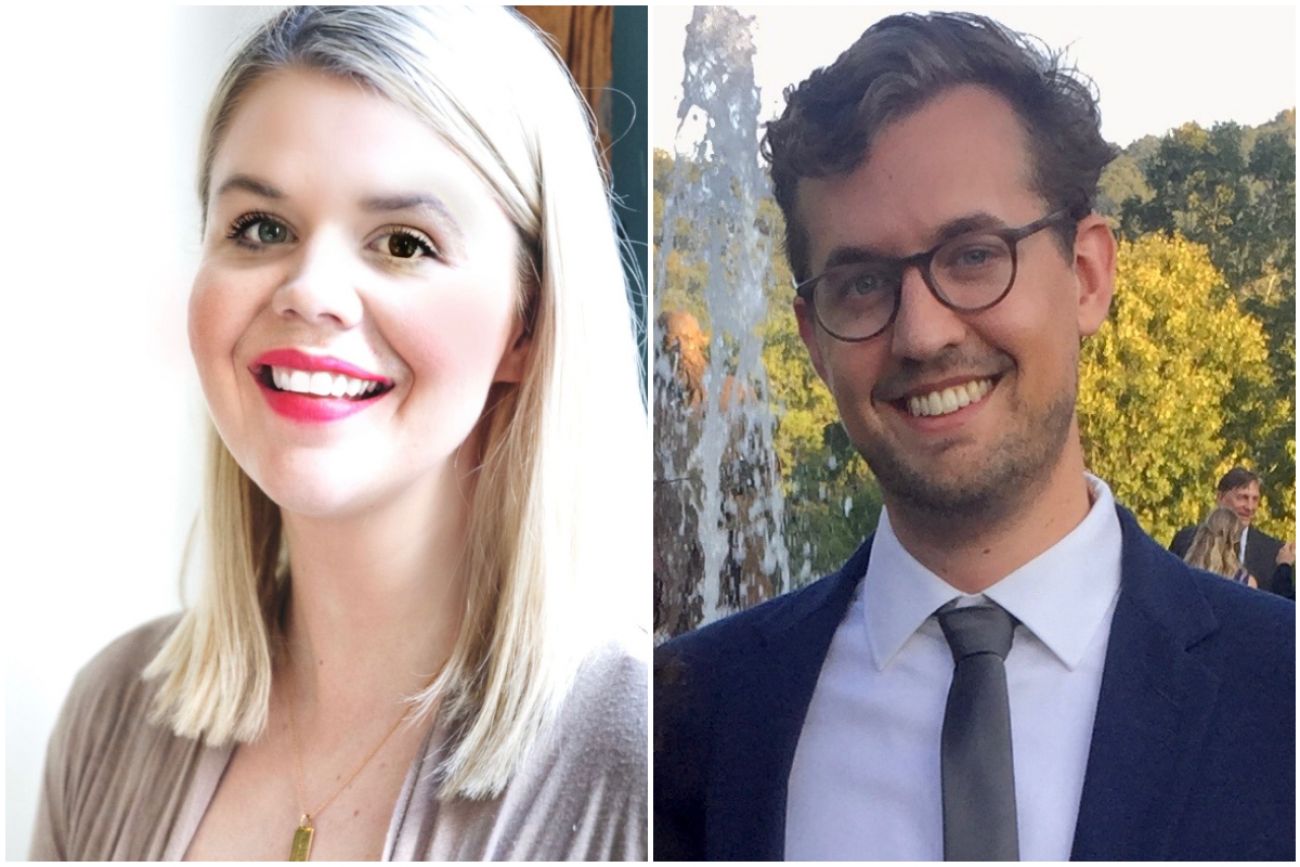 Hilary Doe is an entrepreneur, activist, and founder of the Scout Institute, a Michigan-based think tank. Bryce Liedtke is policy director at the Scout Institute. (Courtesy photos)
And the investment has never been more needed. Here in Michigan, for instance, aging water infrastructure recently proved just how ill-equipped we are for storms of increasing intensity and frequency. Historic floods over the summer exposed the haggard condition of the state's stormwater infrastructure and heightened the devastation. Thousands were displaced, homes were destroyed, and hundreds of thousands of Michiganders endured days-long power outages. Preventing repeat devastation in the future will require extensive work. Preparing Metro Detroit for future flood events alone could cost upwards of $20 billion, encompassing updates to drainage systems and utilities, among other infrastructure improvements.
At all levels of government in Michigan, the federal ARP funds are a potential boon for public projects and programs that have endured decades of chronically low investment and are now fueling poor outcomes for Michiganders. And it's not just flood resiliency. Across the state, huge problems exist. The ASCE's most recent assessment rated Michigan infrastructure D-plus — among the worst in the country — with roads, bridges, schools, dams, drinking water, and more in unsatisfactory condition. Similarly, needed overhauls and expansions in "human infrastructure", including the state's education system, affordable housing, healthcare, childcare, and other public spending priorities are mounting as well.
But herein lies the problem. Despite the fact that more than $10.1 billion in American Rescue Plan (ARP) funds have been distributed to Michigan — $6.5 billion to our state government and $4.4 billion for our counties, cities, and other local governments — there are few existing plans to take on the ambitious public projects that we desperately need. This disconnect begs the question, why have an overwhelming majority of local administrations and the state yet to decide on how to distribute their share of the $4.4 billion in local relief? The answers to this question involve logistic uncertainties of spending ARP funds as well as some long-standing revenue issues Michigan has imposed on itself.
The first and lesser of the issues at hand are the administrative challenges and uncertainty in the public policy environment. As long as the president's Build Back Better plan's final size stays in flux, it means less clarity for state and local leaders as to the forthcoming size of critical federal investments in everything from renewable energy to childcare. Additionally, local administrators have been left wanting for guidance as to how funds can be spent to satisfy federal guidelines. As a result, leaders, especially at the local level, are sitting on funds rather than getting them out to communities with urgent needs. But any confusion here is easily resolved with good federal and state guidance, as well as a speedy resolution to the Build Back Better plan debates.
Second, and much more importantly, revenue restrictions have starved both the state and local units of government of funding. The drivers to these revenue woes include prohibition on graduate income taxes which prevent the richest Michiganders from paying fair share, over a decade of corporate cuts and giveaways that have shrunken business tax revenue by over a $1 billion a year, and a litany of other revenue restricting policies implemented at state and local levels.
The resulting funding shortage has fueled disinvestment in communities across the state as well as created the dual problem of local officials being both out of practice when it comes to taking on large public projects and cautious of a fiscal cliff once federal aid runs out. So while Michigan communities should, in theory, be using ARP monies as a down payment on the state's most critical needs, planning has become increasingly difficult as leaders possess few options for sustaining public investments later on. The result — even with $10.1 billion of federal funds in hand, Michigan has painted itself into a fiscal corner.
Luckily, it's not too late to make sure ARP actually reaches its transformational potential. Heightened coordination between localities and guidance by state and federal authorities could quell fears about complying with requirements, help locals pool funds for regional projects, and make sure funds are expediently distributed to Michiganders.
And here, the governor and a few locals have made some strides. Last month, Gov. Gretchen Whitmer revealed a $2.2 billion ARP spending blueprint that included $800 million for community initiatives like affordable housing and infrastructure projects, $722 million in workforce development programs, and $651 million in small business support. Likewise, some community leaders are seizing the opportunity to leverage ARP dollars. In Washtenaw county, leaders have proposed a $30.5 million ARP plan aimed at childcare access, broadband infrastructure, and weatherization.
However, despite these acts of leadership, the majority of Michigan's ARP monies remain up for grabs. After the governor's "MI New Economy" proposal, plans for more than half of state ARP funding remain to be determined. And the overwhelming majority of local administrations have yet to determine priorities for the $4.4 billion in local relief.
To move spending priorities forward, community voices — from service organizations, local residents, schools, advocacy groups, and every corner of this state — should be solicited to provide a vision for the kind of state they want to live in, and the one all Michiganders deserve. Most importantly, though, a powerful, committed block of voters should insist that we pair ARP spending with the critical revenue changes we need to fix our broken tax system so we can spend boldly on our most urgent needs.
Making changes to any number of these structural revenue restrictions could be the difference between wasting ARP funds, and putting them to work against our most pressing challenges. Michiganders shouldn't let ineffective policies of the past prevent us from building the future. Structural tax restrictions have tied the state's hands and are actively preventing investment in the programs and projects we need most, from improving stormwater infrastructure to expanding broadband. If the state is to unlock ARP's potential and the Build Back Better funding to come, all roads lead to tackling these structural revenue issues once and for all.
Bridge welcomes guest columns from a diverse range of people on issues relating to Michigan and its future. The views and assertions of these writers do not necessarily reflect those of Bridge or The Center for Michigan. Bridge does not endorse any individual guest commentary submission. If you are interested in submitting a guest commentary, please contact
Ron French
. Click here for details and submission guidelines.
We're not just a news organization, we're also your neighbors
We've been there for you with daily Michigan COVID-19 news; reporting on the emergence of the virus, daily numbers with our tracker and dashboard, exploding unemployment, and we finally were able to report on mass vaccine distribution. We report because the news impacts all of us. Will you please donate and help us reach our goal of 15,000 members in 2021?