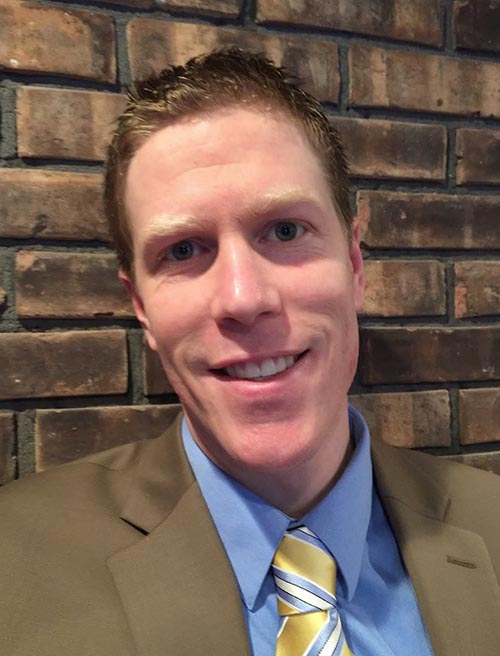 Dr. Michael Clark is an economist and associate professor at Hillsdale College
In the midst of drama around national elections, it might have been easy to forget the United States still finds itself embroiled in a trade war with major international trading partners, including Canada, Mexico and China.
Unfortunately, trade with these partners, who represent the top three nations for Michigan imports and exports, is vital to our state's economic future. That's why national leaders must adopt the United States-Mexico-Canada Agreement (USMCA) as soon as possible and resolve our trade differences with China. Doing so would be a real win for Michigan.
How did we get here? In March, President Trump announced a new 25 percent tariff on steel and a 10 percent tariff on aluminum from most trade partners. The move, aimed at bolstering American steel, was met with swift reaction from major U.S. trading partners such as China, Mexico, Canada and the European Union. China, for example, imposed its own tariffs, creating a veritable trade war that has, to date, affected a staggering $360 billion worth of goods traded between the U.S. and China.
In recent days, President Trump has threatened to slap tariffs on the remaining $257 billion worth of Chinese goods not currently subject to tariffs. Even without further action, the 10 percent tariff on China goods is set to skyrocket to 25 percent on Jan. 1.
We also find ourselves in a significant trade war with Canada, which levied its own tariffs on American imports, including a 25 percent tariff on American steel and aluminum. Like Chinese tariffs on Michigan-made goods, Canada's trade countermeasures have now affected $1.17 billion in Michigan exports. Our auto sector, in particular, remains in the crosshairs.
It is important for policymakers and the public to understand that modernizing trade agreements with these countries to strengthen ties, rather than pursuing tariffs and other harmful trade policies, is the real winning approach for Michigan. That is how we best protect the future of industry, particularly auto manufacturing, and ensure uninterrupted trade with our biggest trading partners. That is also how we maintain the flow of foreign investment into Michigan, which today receives more dollars for automotive research and development than the other 49 states, Canada, and Mexico combined.
Earlier this spring, 1,100 economists, including myself, signed an open letter organized by the National Taxpayers Union in opposition to tariffs. Tariffs are, after all, a tax on consumption. Whenever a tariff is implemented, whether on steel, aluminum, or some other good, consumers are the ones who pay the cost.
Manufacturers also feel the economic pain of trade discord, including harmful tariffs. According to a study by the Fitch Rating Agency, for example, Michigan is the state most at risk of suffering economic losses if a North American trade deal is no longer upheld.
NAFTA, the centerpiece of open trade with Canada and Mexico, has been a huge boon for Michigan. According to the Canadian International Merchandise Trade Database, total trade between Canada and the United States more than tripled between 1990 and 2016. Today, 61 percent of Michigan's total intermediate good imports come from Canada and Mexico. These imports supply the state's auto industry with parts, keeping the cost of cars assembled and made in Michigan low. In other words, free trade in North America builds jobs, creates competitive advantages, and keeps prices low for families.
The truth is that protectionist trade policies simply don't work. They serve to help a select few companies, while many more suffer. The United States faced this reality in 2002 with steel tariffs, which cost the United States 200,000 jobs in the steel-using sector, more jobs than the entire American steel producing industry. From auto manufacturers to businesses that supply the auto sector to medium- and small-sized businesses across multiple sectors, all businesses feel the pinch of tariffs.
To help Michigan, national leaders should do two things. First, they should update and modernize NAFTA. This can be achieved through the United States–Mexico–Canada Agreement, a deal that will strengthen economic ties to Michigan's most important trading partners and that will lead to better economic growth for North America.
The agreement has provisions that will be very beneficial to the auto industry in Michigan by increasing the percentage of components that must be manufactured in North America in order for a car to have zero tariffs. Second, tariffs targeting key trade partners like China, Canada, and Mexico should be reversed.
Michigan remains vulnerable as long as a trade war exists. It's time for national leaders to reverse tariffs and ratify USMCA, paving the way for a strong future for Michigan businesses and families.
Related stories on tarriff impacts on Michigan: