Rural Michigan helped elect Trump. Now, farmers are sweating a trade war.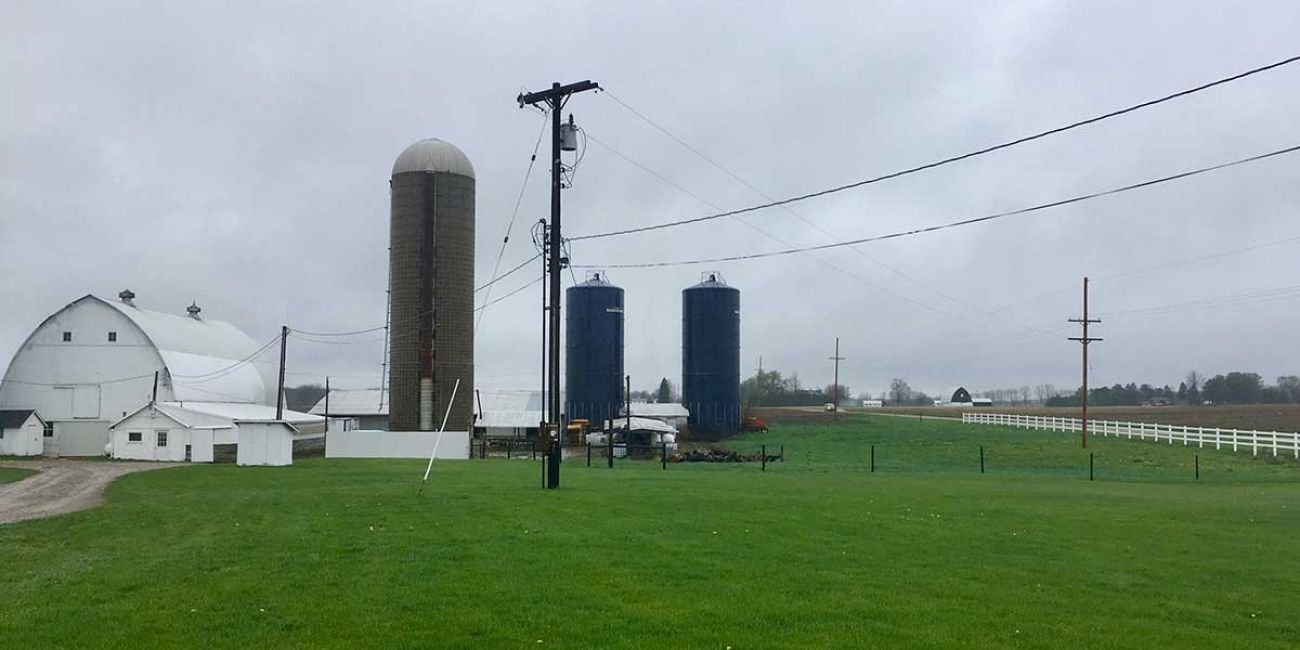 September 2019: Besieged Michigan farmers back new trade pact with Canada and Mexico
August 2019: Michigan farmers testify of widespread crisis and uncertainty
June 2019: Stress builds as Michigan farmers are 'hit from all directions'
July 27, 2018: As Trump pushes tariffs, Michigan farmers and businesses 'getting clobbered'
July 27, 2018: A trade war's brewing, Michigan. Here are five things to know
CHARLOTTE — Gary Parr never quite knows what the future will hold for the crops he plants each spring at his 117-year-old family farm. That's the norm for folks who make their living from the land.
"I've heard farmers described as probably the biggest gamblers this side of Las Vegas, because you put all these dollars up front, and then you basically hope for the best," the 54-year-old said on a rainy Thursday inside his musty shop. "It's basically all up to Mother Nature."
But Parr this year faces an added layer of uncertainty while he works his fields 20 miles southwest of Lansing: the threat of Chinese tariffs on soybeans and corn, which grow on 900 of his acres.
Opinion: Trump is my president. But his tariffs would ruin my company.
Related: Low milk prices are a big headache for Michigan's family dairy farms
As the Midwest soil heats up this planting season, so too has a trade squabble between the United States and China. The escalating feud has blown anxiety across the 52,000 Michigan farms that fuel the state's $101 billion food and agriculture industry.
Last month, President Donald Trump accused China of "unfair trade practices" related to U.S. technology and intellectual property and proposed steep tariffs on $50 billion in Chinese goods. China vows to retaliate — largely against U.S. agriculture.
But rural America helped elect Trump president, and Chinese tariffs of as much as 25 percent on crops such as soybeans would wallop bottom lines during tough times, farmers and economists say. Already, China is weaning itself from U.S. beans, according to media reports last week.
"The last three or four years we've been down. We're kind of struggling now to keep a break-even scenario until prices go up," said Parr, who voted Libertarian in 2016. "While I understand the trade imbalance, it's very difficult for me to see the ag sector take another hit when we're already under pressure."
Farmers and their suppliers aren't the only ones sweating the trade talks; Certain cars and airplanes were among the 106 U.S. products China threatened with 25 percent tariffs last month. That was after China imposed levies on a slew of other items, including fresh and dried fruits, nut items, wines, pork products, steel pipes and recycled aluminum.
Most items on both lists come from agriculture, the backbone of rural economies. It's why the retaliation is seen as a swipe at Trump's political base. That includes communities in Michigan, a crucial piece of Trump's 2016 election campaign, where rural voters propelled his razor-thin victory.
A March poll by the trade website AgriPulse suggests support among farmers for Trump is waning: 67 percent voted for him in 2016, but only 45 percent said they would support his reelection.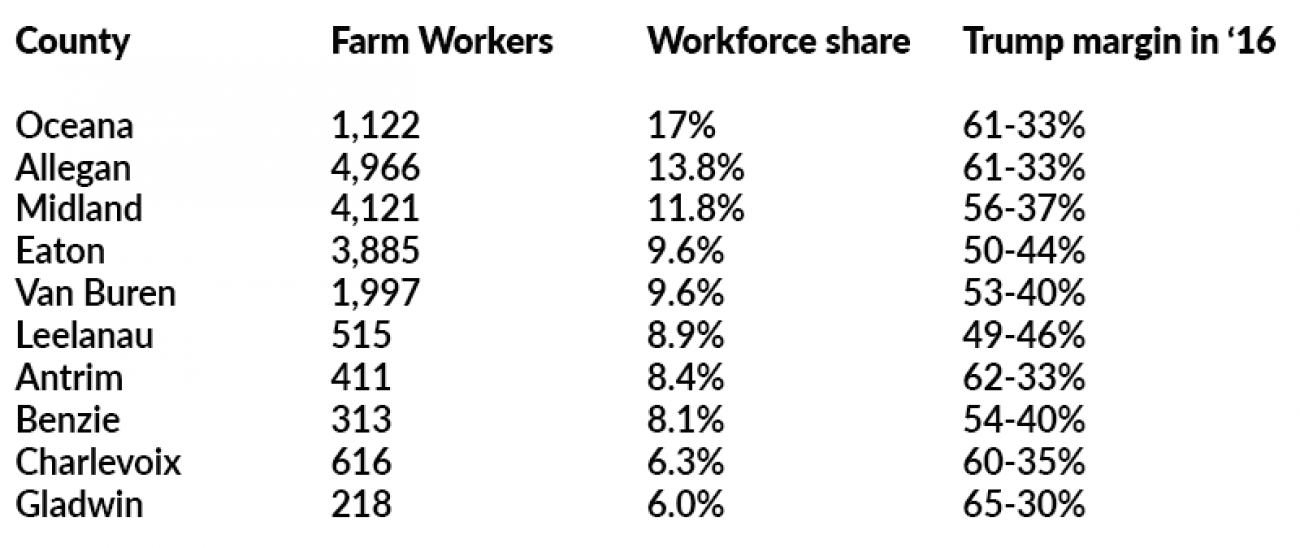 Matt Schwab is still a believer. He raises corn, soybeans, wheat and beef cows on 700 acres in Standish, about 40 miles north of Saginaw. That's in Arenac County, where Trump beat Hillary Clinton by 33 percentage points.
"I'm very comfortable with what President Trump is doing. He's just leveling the playing field," Schwab said after parking a forklift last week. "He's just simply trying to balance the trade deficit."
'Profound implications'
Michigan exported nearly $2.7 billion in food and agricultural products in 2016, U.S. Department of Agriculture data show. Canada is the state's biggest trading partner, but China last year edged out Mexico as Michigan's second-biggest export market for food and agriculture, buying $168 million of its products, according to the state Department of Agriculture and Rural Development (MDARD).
"Certainly, MDARD is concerned about the impact these proposed tariffs could have on Michigan producers and food companies," Jennifer Holton, an agency spokeswoman, wrote in an email.
Related: Do Michigan Republican candidates support Trump? Let us count the ways
Related: Old divisions, new blood: The Michigan GOP in the era of Trump
Related: Michigan GOP hopefuls have a choice: Love Trump or leave race
Gov. Rick Snyder has "discussed with the Trump Administration the potential negative, unintended consequences tariffs can have on key industries, such as ag, and the residents who earn a living through the industry," spokeswoman Anna Heaton told Bridge Magazine.
Policy experts say it's tough to know precisely how much Chinese tariffs would lower crop prices, but the lost market share would almost certainly harm farmers and their suppliers.
"Farming income across commodities have fallen 50 percent in the last four years, so any retaliation could make things worse," said John Kran, national legislative counsel with the Michigan Farm Bureau. "We don't want any tariffs…we're looking for new trade opportunities, not sacrificing the ones we currently have."
Michigan's top export crop is particularly vulnerable: soybeans, which cattle and pigs in China had gobbled amid dietary demands for more meat.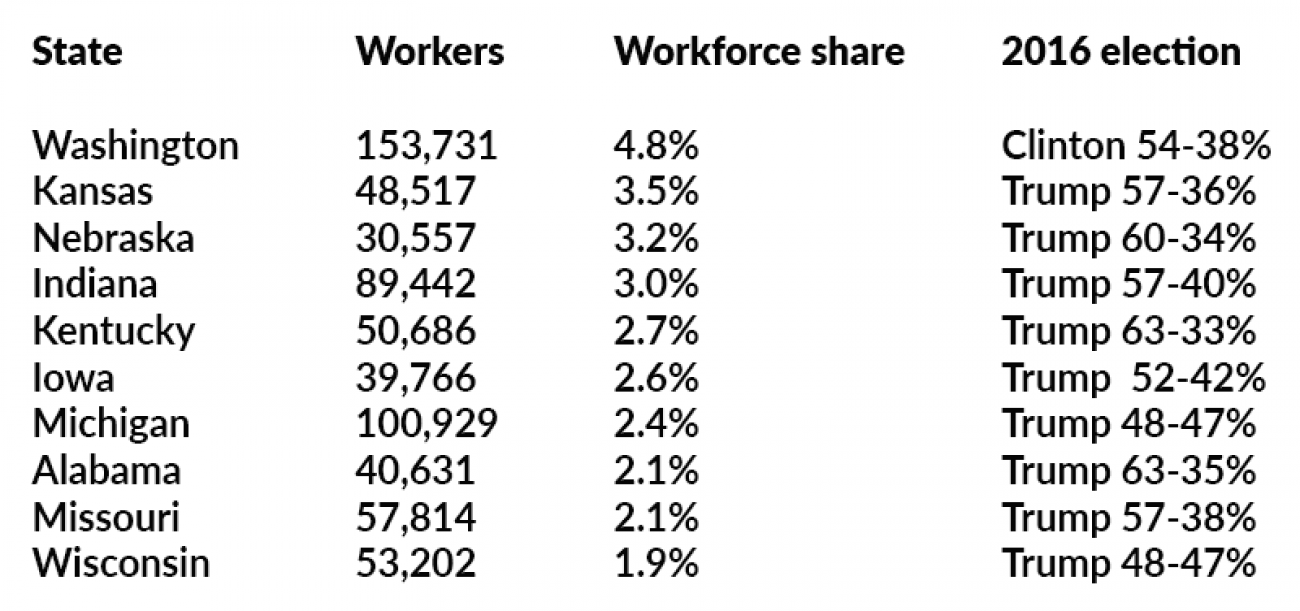 The state exported $564.3 million in soybeans in 2016, followed by corn ($229.3 million), dairy products ($222.6 million) and various feeds ($189.8 million), according to federal data.
U.S. soybean farmers send about half their crop to other countries, and about 60 percent of those exports last year went to China.
So if China slaps a 25 percent tariff on the product — or otherwise stops buying it?
"There could be profound implications for U.S. soybean exports and farm-level losses for U.S. soybean producers," a pair of University of Tennessee economics professors wrote in a recent analysis.
It could shrink the $21.6 billion national soybean export market by $1.4-$7.7 billion, they estimated.
How much would tariffs hurt?
Parr primarily exports to Italy and Japan. But he would be hit just as hard as any soybean grower by a market-wide plunge in crop prices caused by a loss of Chinese business.
"There's no way it can be construed as good," Parr said. "We spend a great deal of money to develop markets, and you never want to go backwards."
The fourth-generation farmer said he's used to dealing with nature's adversity — drought and heavy rains, for instance, which are growing more extreme. ("Climate change, probably.") But he can't recall feeling this worried about economic policy.
Roughly half of Parr's income comes from soybeans. Much of the rest comes from corn, which China has also threatened with tariffs. The impact on corn prices may not be as severe, because China doesn't buy as much American corn.
The U.S. Farm Bureau suggests 25 percent tariffs would lower short-term soybean prices by as much as 5 percent, costing a farmer with 1,000 acres up to $23,300 in income.
Corn prices could fall by as much 2.5 percent, translating to a $15,400 income drop for an 1,000-acre farmer, the lobbying group says.
Schwab, the farmer in Standish, remains upbeat that demands for U.S. crops will stay strong, even if China rejects U.S. growers.
"If China wants to source their soybeans from another country, then we, the United States, would just backfill other countries who were getting their needs from, say, South America," he said.
"As we look at worldwide demand and worldwide population…there will always be that demand for soybeans and corn."
Paul Wagner grows corn on 500 acres in Grawn, a speck of a town just outside of Traverse City.
Leery of tariffs? Sure.
"You never want to hear the word tariff," the 39-year-old said. "But there's always demand, too. People have to eat, and the crop has to go somewhere."
Kate Thiel, a Michigan Farm Bureau field crops specialist, agreed. Still, she noted, countries importing U.S. products to backfill Chinese demands would likely do so at a reduced price.
Parr, a Michigan Soybean Association board member, said he and colleagues have urged Michiganders in Congress to push for a resolution that might avoid Chinese full retaliation. He believes the politicians are listening.
"Farmers generally hope for the best and expect the worst," he said.
Reevaluating Trump?
Parr's farm is nestled in Eaton County, which was covered in Republican-red ink on the last presidential election map.
The farmer said he often votes Republican but couldn't stomach voting for Trump in 2016 because of "serious issues with his character." He instead voted for Libertarian Gary Johnson.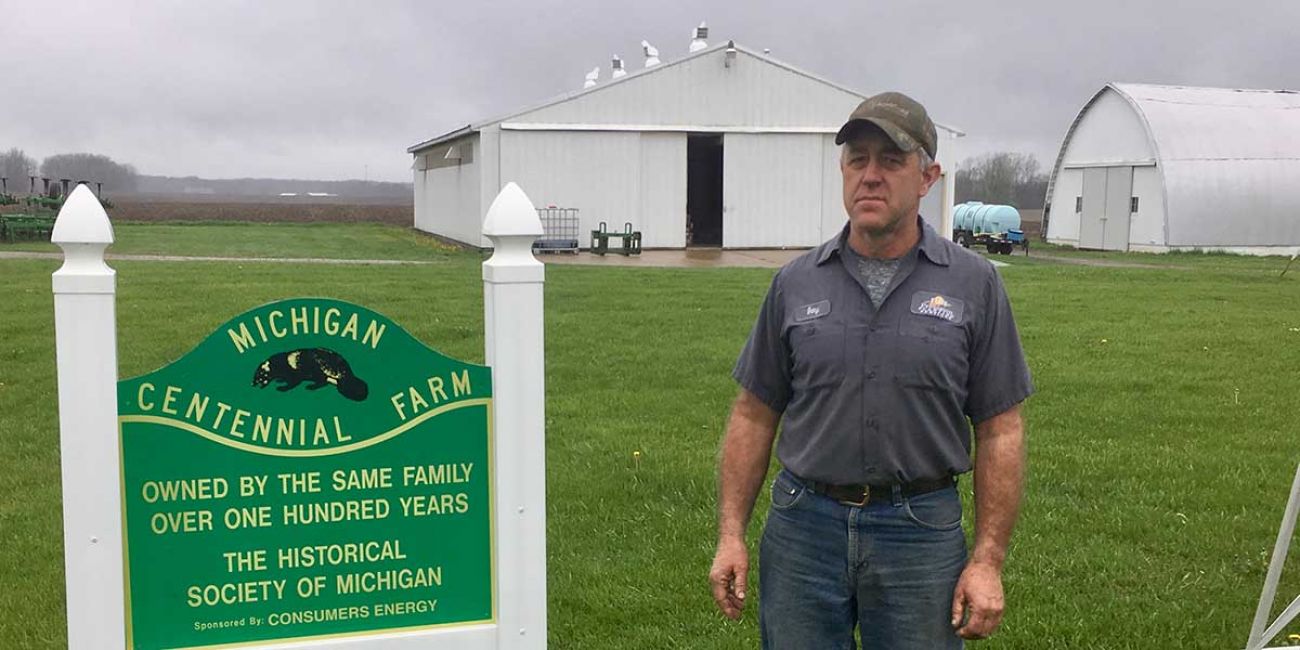 Parr said he's trying to keep an open mind about Trump's policies, but this trade situation hasn't made him feel fonder. "It seems like rather than the hammer of tariffs, maybe we could good-faith negotiate and try to diplomatically do some things," Parr said.
Wagner farms in Grand Traverse County, where Trump trounced Clinton by 12 percentage points and nabbed Wagner's vote. Does he feel differently about Trump now?
"Let's skip that question," he answered after a long pause.
Michigan Environment Watch
Michigan Environment Watch examines how public policy, industry, and other factors interact with the state's trove of natural resources.
Michigan Health Watch is made possible by generous financial support from:
Our generous Environment Watch underwriters encourage Bridge Michigan readers to also support civic journalism by becoming Bridge members. Please consider joining today.
We're not just a news organization, we're also your neighbors
We've been there for you with daily Michigan COVID-19 news; reporting on the emergence of the virus, daily numbers with our tracker and dashboard, exploding unemployment, and we finally were able to report on mass vaccine distribution. We report because the news impacts all of us. Will you please support our nonprofit newsroom?