Opinion | A tunnel for Line 5 is good news – for Canadians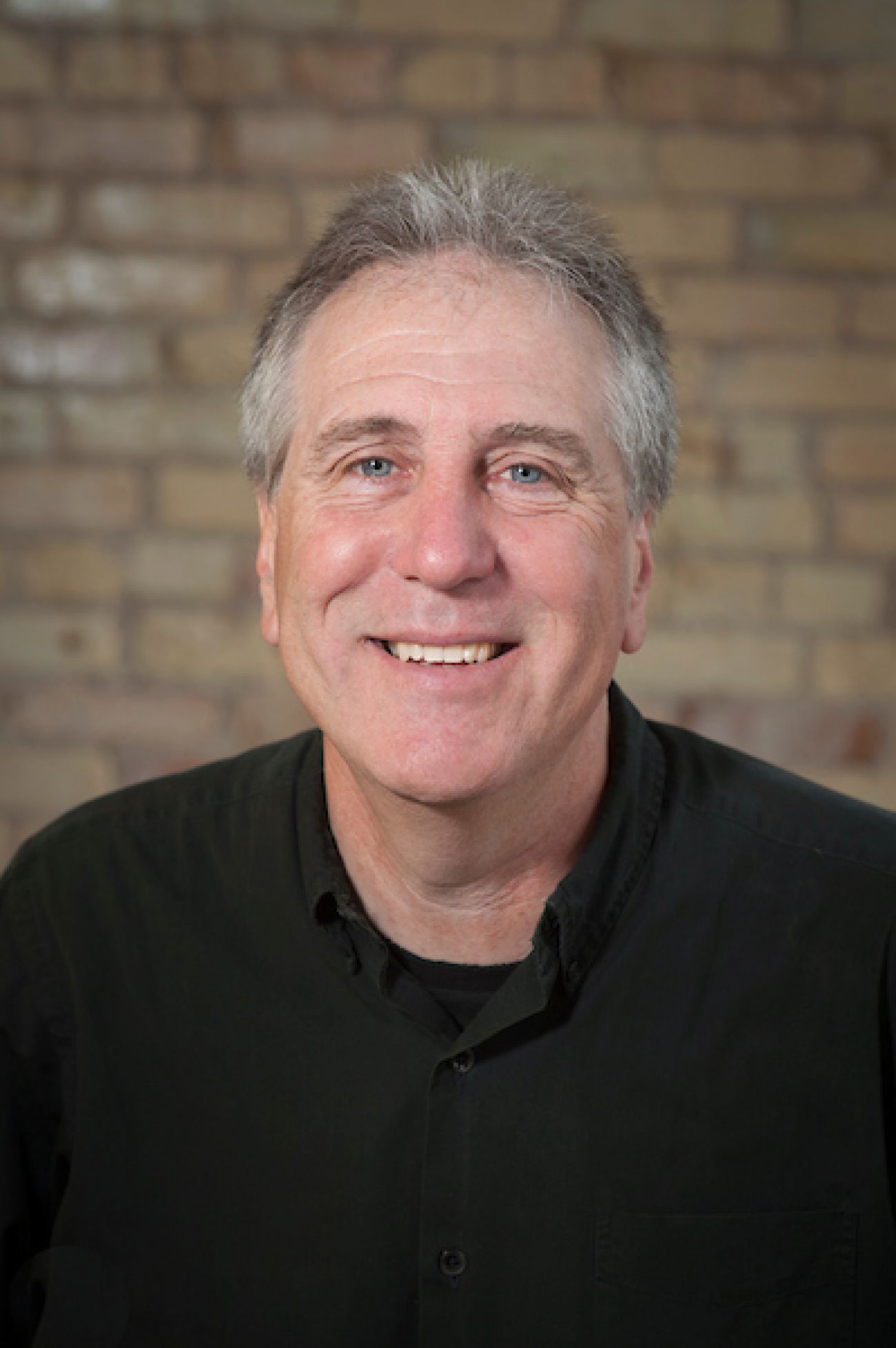 Governor Snyder's so-called 'tunnel solution" for the Line 5 pipeline is a misguided attempt to leave a legacy as a problem-solver, because what he's actually doing is selling out Michigan's greatest asset — the Great Lakes — by cutting a deal that hugely favors the Canadian oil industry.
While the idea of an oil pipeline in a tunnel sounds safer than two aging oil pipelines swaying in the open waters of the Great Lakes, Snyder's "solution" misses the mark for two obvious reasons: 1) his backroom deal with Enbridge leaves the existing risky pipelines in place for what is likely to be more than a decade while this far-fetched tunnel is argued over, engineered, permitted and funded, and 2) this dubious tunnel idea has virtually no benefit for Michigan citizens while securing huge profits for Canadian pipeline company Enbridge and refineries in Montreal and Quebec.
The Enbridge deal cements Snyder's already miserable legacy on water issues as governor of the Great Lakes State. He has consistently and repeatedly failed in protecting Michigan's globally unique Great Lakes and the citizens who rely on clean water. The list of failures is stark: the poisoning of Flint residents with lead-tainted water; allowing the Nestlé corporation free rein to expand the bottling and selling of Michigan water as a commodity; establishing a precedent by approving the first-ever Great Lakes water diversion under the Great Lakes Compact, to Waukesha, Wisconsin. And now a Michigan tunnel in the Great Lakes to benefit a Canadian oil company.
Snyder and his administration are trying to spin the Line 5 tunnel as a solution. But their own optimistic estimates are that a tunnel will take seven to 10 years to complete, which does nothing to alleviate Michiganders' continued anxiety about a catastrophic oil spill in our iconic Mackinac Straits. The agreement terms suggesting that Enbridge will be more careful during the coming decade are laughable, considering the company's demonstrated record of failure (remember their worst-ever inland oil spill — one million gallons into Michigan's Kalamazoo River in 2010), their deceit and mischaracterizations of Line 5 pipeline's integrity; and the anchor strike in April — a complete security failure that proved a worst-case scenario is frighteningly and easily possible.
Beyond the continuation of the pipeline's alarming risk, Snyder's tunnel has virtually no benefit for Michigan citizens, businesses, and environment, while locking in a lucrative deal for a foreign company that will continue to profit at our expense. It requires a little deeper look into the history and context of how this Canadian oil pipeline got into Michigan's waters to truly understand how bad Snyder's proposed deal really is.
First, it helps to understand the original deal between Michigan and Enbridge (then Lakehead Pipeline Co.). At the time, Michigan Governor G. Mennen (Soapy) Williams made an agreement with Enbridge (Lakehead) to allow an easement for an oil pipeline on Michigan bottomlands. In hindsight, it's easy to point out the flaws of this easement agreement, because there were many: it didn't establish a date for the agreement to end or to be re-negotiated; it didn't secure any meaningful fee for the use of Michigan bottomlands; and the conditions of operation and safety were written by the industry and are much too lax. But it's also important to remember the historical context and basis for the original pipeline decision.
The year was 1953, just eight years after World War II had ended. Demand for oil was increasing, and faith in American engineering and technology was strong. This was long before environmental disasters such as the Exxon Valdez, Three Mile Island, BP Gulf Horizon, and the massive Kalamazoo River oil spill. And Michigan was relying on oil pumped in Alberta, Canada, to feed the refineries in Sarnia and Detroit that produced the state's gasoline. That oil was being brought to the western shore of Lake Superior by pipeline, where it was put on Great Lakes freighters and shipped to the refineries.
Great Lakes oil shipping presented problems, and the Line 5 pipeline offered solutions. The issue was not just the risk of an oil spill, but also that Great Lakes freighters couldn't consistently move oil in the winter. The easement language that Michigan agreed to that allowed Line 5 to lie on the bottomlands of the Straits of Mackinac explicitly said that Line 5 would "be of benefit to all of the people of the State of Michigan and in furtherance of the public welfare." When completed a couple of years before the Mackinac Bridge was built, Line 5 was considered an engineering success that met that intent.
Contrast that situation with the context for Snyder's recent backroom deal with Enbridge. Here are some of the things Michigan's governor has learned about the 65-year-old pipelines sitting in the open water of the Great Lakes since he began studying Line 5 in 2013:
There have consistently been long spans of unsupported pipeline that are a clear, continuing violation of the easement; the pipelines are missing sections of protective coating in 18 places; there is inadequate insurance to cover the cost of a spill; the cleanup recovery in case of a spill could at best recover 30% of spilled oil—but only if the weather is good and there's no ice cover; Enbridge has several times deceived or lied to state officials about the condition of the pipeline; and last April the worst case scenario of a ship's anchor striking the pipeline occurred. Only luck prevented a million gallons of oil from spilling into our Great Lakes.
Further, Snyder knows that Line 5 was originally described as having a lifespan of 50 years and is now 65 years old; and that Enbridge has the dubious distinction of allowing the worst inland oil spill in history into Michigan's Kalamazoo River because of negligent maintenance and incompetent response.
Gov. Snyder also knows that Enbridge stands to profit handsomely by having the only pipeline connection from western to eastern Canada—using our Great Lakes as the shortcut.
Beyond that dismal record of Enbridge and Line 5, the underlying basis for the original deal has changed completely. What began as an engineering solution to "benefit all of the people of the State of Michigan" is now a financial bonus for Canadian oil interests. And that's because Enbridge now has surplus pipeline capacity throughout its network, beyond Michigan and the Midwest's needs.
Groundwork Center for Resilient Communities described in a white paper this spring, "Canadian Profits, Michigan Risk," how the deal has changed. Since 2010, Enbridge described a new goal with new beneficiaries from Line 5 — refineries in Montreal and Quebec. Described to shareholders as the Eastern Canadian Refinery Access Initiative, it is clear who now benefits from the Line 5 pipeline, and it's not the people of the State of Michigan.
Canada has found a new source of oil in the tar sands of Alberta and the industry is seeking to move that oil to port cities on both the Pacific Ocean and the Atlantic Ocean for export. However, Canadian pipeline companies have found opposition to the construction of new pipelines in their own country, mainly because Canadians are concerned about the possibility of a pipeline failure spilling oil into their pristine waters.
Enbridge's solution has been to massively increase the capacity of its existing pipeline network in the Great Lakes and use the new capacity to send the growing volumes of western oil to eastern Canadian refineries. The plan effectively uses Michigan and the Great Lakes as a shortcut. In a sad irony for Michiganders, this new Canadian scheme has a willing partner in Michigan's Gov. Snyder.
Instead of instructing the state's consultant to consider the benefit of Line 5 to the people of the State of Michigan, Snyder's staff chose a more limited question: "How can we ensure Enbridge can continue to move all the oil it currently transports on Line 5?" This question conveniently avoided the fundamental question of who benefits — which is now clearly tipped entirely away from the people and economy of Michigan and toward Canada.
Snyder, who is a lame duck and will be out of office in January, appears committed to completing this lame deal in a way that will limit the options of a future governor. He could easily have allowed voters to have their say as they choose their next governor, and pass this critical decision to either current attorney general and Republican candidate Bill Schuette or Democratic candidate Gretchen Whitmer. Michigan voters deserve a chance to elect a leader that will represent their interests on the critical policy for the future of our Great Lakes.
Bridge welcomes guest columns from a diverse range of people on issues relating to Michigan and its future. The views and assertions of these writers do not necessarily reflect those of Bridge or The Center for Michigan. Bridge does not endorse any individual guest commentary submission. If you are interested in submitting a guest commentary, please contact
Ron French
. Click here for details and submission guidelines.
We're not just a news organization, we're also your neighbors
We've been there for you with daily Michigan COVID-19 news; reporting on the emergence of the virus, daily numbers with our tracker and dashboard, exploding unemployment, and we finally were able to report on mass vaccine distribution. We report because the news impacts all of us. Will you please support our nonprofit newsroom?