Opinion | Will China's rise come at our demise?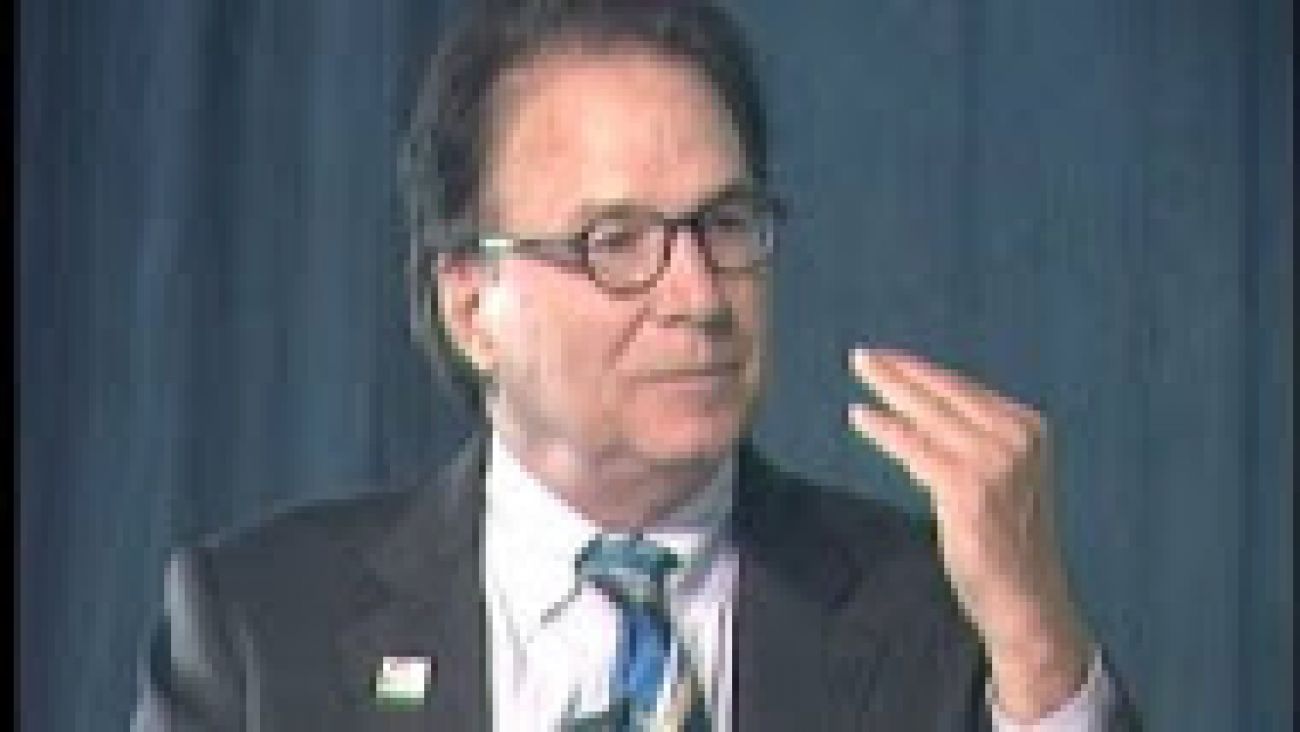 I have just spent three weeks in China and, as always, it is an eye-opening global adventure.
Since my first trip in 1989, the changes I have witnessed in China are both remarkable and universally acknowledged. From a backward nation to a nation that is now helping to define the future, the changes are like watching a black and white TV that suddenly switches to technicolor.
The Chinese are investing in education, infrastructure, and technology – fully embracing the future. They understand that knowledge, innovation, and creativity are the 21st century currency that will propel them forward as individuals, families and a nation, and are investing heavily in them.
I worry about our future. As a state and nation we are disinvesting in these very areas. Furthermore, rather than embracing change, the future, and technology, far too many of us are running from it. Our strategy seems to be "blame China" as though this alone will solve what ails this great nation of ours.
But China's rise does not need to come at America's demise.
From Plastics to AI
In the movie "The Graduate" starring Dustin Hoffman, a memorable line speaks to counseling the young graduate to a career in "plastics." The 21st century equivalent may well be "Invest in AI" – artificial intelligence – as the Chinese are bent on doing in dominating the market.
The individual, company, state and/or nation that owns AI will own the future.
The Chinese are intent on being number one in this space. They have the capability to invest in new technologies but are also equally equipped with an appetite and ability to buy U.S. firms and our technology. Where is our oversight about the true cost to America's future?
That old axiom, "knowledge is power," was never truer than today, "where the world is about information, not about things," according to Paul Rosenzweig, who worked at the Department of Homeland Security under President George W. Bush. Controlling information is about controlling our destiny.
"Made in China 2025" is a Chinese strategic plan. The Center for Strategic and International Studies describes it as an "initiative to comprehensively upgrade Chinese industry," directly inspired by the German Industry 4.0. The core of the plan is focused on developing leading-edge advanced technologies through investment in R&D from state and industry sources and the accumulation of intellectual property. The Council on Foreign Relations argues it is a "real existential threat to U.S. technological leadership".
China has telegraphed its fight strategy and it should surprise no one. They want to reclaim their position of the "Middle Kingdom" where the world revolves around them. China has shaken off the scares of the "century of humiliation" and are on a quest for fuqiang – "wealth and power."
China 2025 is China's ambitious plan to become a technology powerhouse and control the future through technology.
Where is America's plan?
I have no qualms with China fighting to win. What concerns me is we are going into the ring with our fists dangling around our waist. We are getting our butts kicked and not doing enough to protect ourselves.
We have little ability to control China. But we DO have 100 percent control in investing in research and development, education and infrastructure that will prepare us to be a dominant force, not swamped by the rising China tide.
It is politically expedient to blame China for our ills. It is also a long term losing strategy for preparing us for the future. We need leaders who focus on additions and multiplication for American citizens – NOT division and subtraction and blaming China for our ills.
At the end of World War II, the big question was "Who Lost China" referring, in U.S. political discourse, to the unexpected Communist Party takeover of mainland China from the American-backed Nationalists in 1949, and the subsequent "loss of China to Communism".
The 21st century question may well be, "Who lost AI to China?"
China's rise need not come at our demise, but we need a drastic turnaround in the investment in the American people.
Let's start investing in things that make us strong: education, workforce retraining, research and development, infrastructure improvements.
We need leaders to call on Americans to be architects of our collective future – not the victims of it.
Bridge welcomes guest columns from a diverse range of people on issues relating to Michigan and its future. The views and assertions of these writers do not necessarily reflect those of Bridge or The Center for Michigan. Bridge does not endorse any individual guest commentary submission. If you are interested in submitting a guest commentary, please contact
Ron French
. Click here for details and submission guidelines.
We're not just a news organization, we're also your neighbors
We've been there for you with daily Michigan COVID-19 news; reporting on the emergence of the virus, daily numbers with our tracker and dashboard, exploding unemployment, and we finally were able to report on mass vaccine distribution. We report because the news impacts all of us. Will you please support our nonprofit newsroom?