Tom Watkins was state superintendent from 2001 to 2005.
Articles
January 9, 2021 | Tom Watkins
We cannot maintain government structures we established when Michigan was a different place.
July 18, 2019 | Tom Watkins
Benton Harbor is in danger of losing its high school because of poor academic performance and debilitating debt. A former state superintendent says the district's struggles should be a wake-up call for Michigan.
June 3, 2019 | Tom Watkins
Former state superintendent Tom Watkins offers some words of wisdom to Michael Rice, who'll take over as Michigan's school chief in July.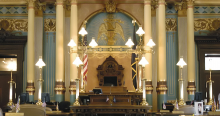 October 8, 2018 | Tom Watkins
The next governor has an opportunity – and a responsibility – to address problems that have festered for decades in our polarized politics
June 26, 2018 | Tom Watkins
If the U.S. and Michigan don't invest more in education, infrastructure and technology soon, China will own the next century, says Michigan's former schools superintendent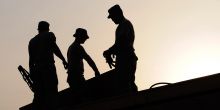 March 13, 2018 | Tom Watkins
Leaders who promise manufacturing will provide full employment for unskilled laborers are not serving our state or nation well. Sticking your head in the sand would be a better strategy.
July 24, 2015 | Tom Watkins
Craig DeRoche was one of Michigan's most powerful legislative voices before drinking derailed his life. His recovery, chronicled in a new book, shows he still has contributions to offer.
June 19, 2015 | Tom Watkins
With every new rampage, we say the carnage has to stop. And yet, it goes on. Will we ever find the will to take the steps needed to finally curb it?
June 11, 2015 | Tom Watkins
Investing money in programs to boost infants and young children will pay education and economic dividends for Michigan's future.
May 5, 2015 | Tom Watkins
The flashpoint in West Baltimore may have passed-- but the problems and mounting community frustration in cities across Michigan and America remain.
May 8, 2014 | Tom Watkins
Stop the ideological fights in Lansing and place the focus on appropriate oversight and quality education regardless of its source.