*Michigan's primary air hub – Detroit – is a great place for travelers to visit,  at least based on the specific state and local taxes levied against visitors. Stateline has Detroit as no. 47 (out of 50 locations) in such taxes.
Detroit's single-day travel taxes of $22.37 is only about half of what hits visitors to Chicago ($40.31).
*Detroit is gaining traction with college-educated young people. 
*Read up about the "disability-industrial complex" and how states pay a private firm to shift people from welfare to the disability rolls. Michigan, by the way, is no. 10 among the states for people on disability – the highest of any Midwest state. Michigan has 6 percent on disability; the national average is 4.6 percent.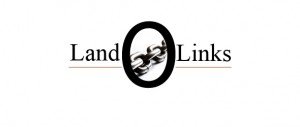 *A theoretical physicist mapped the United States by how our dollars flow. The lines follow our traditional state borders in some instances and not in others.
*Cell-phone thefts are rampant in some parts of the nation. Law enforcement officials aren't happy with what they see as a blasé attitude on the part of the phone industry to the problem: "San Francisco District Attorney George Gascón recently held an acrimonious conference call with the nation's largest wireless carriers and their lobbyists. "They refused to even entertain the idea of a technological solution to this,' Gascón said about the February call. 'I told them in no uncertain terms that I believed they were motivated by profit and not social responsibility.'"
*Americans are not averse to using nuclear weapons: "In another experiment, participants were presented with the same scenario. They were told the nuclear attacks was twice as likely to destroy the terrorist lab as an attack using conventional weapons, but that 25,000 Syrian civilians likely would die, compared to 100 dead in the conventional attack.
"Thirty-nine percent still preferred the nuclear option, in spite of the enormous loss of life. (Remember, the Syrians are innocent bystanders here.) What's more, 52 percent said they would approve of the assault when learning of it after the fact."