Michigan's dash to become the 24th Right to Work state -- and the physical and political turmoil in Lansing last week surrounding it -- drew plenty of attention from the national media.
* In "Rick Snyder, Michigan's reluctant union-buster," Alec MacGillis of The New Republic wrote, "For now, we're left with Rick Snyder, the Hamlet of Lansing, who had this to say about his embrace of the legislation he not so long ago wanted nothing to do with: 'We've come to the point over the last few weeks and the last month or two where that issue was on the table whether I wanted it to be there or not. And given that it is on the table, I think it is appropriate to be a good leader and to stand up and take a position on this issue'
"A 'good leader.' That's one way of looking at it."
* In "D-Day for Right to Work in Michigan," Shikha Dalmia of reason.com wrote, "Right to Work is to Michigan Republicans now what ObamaCare was to Congressional Democrats three years ago. They regard this as the single biggest step that the state needs to take to break the chokehold of unions and bring manufacturers back to the state. (Not a single foreign automaker, with the exception of a Mazda plant in Flat Rock that later got bought by Ford, has ever opened a factory in Michigan even though its highly trained auto workforce, one would think, gives it a natural advantage.) If Michigan joins Indiana and many of its southern competitors in becoming an RTW state, it will give an instant shot in the arm to its moribund economy."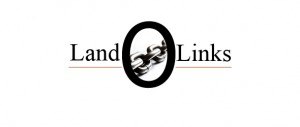 * In "The long tail of 2010: Why Michigan Republicans can get away with their last-minute anti-labor push," Dave Weigel of slate.com wrote, "In 2010, Republicans won a majority of state legislative seats across America for the first time ever. In the South, they strengthened their holds on states like Texas and Georgia, and gained control in North Carolina. In the Midwest, they canceled out the Democratic gains of 2006 and 2008 and installed Republican governors. The result: They got to re-map every legislative district, from Congress on down to the state assemblies."
* In "Thumbs up for the Mitten," Jillian Kay Melchior wrote in National Review Online that, "At its annual economic-outlook conference last month, the University of Michigan reported that the professional and business sectors have also been major job creators. And health care, construction, and other industries have also generated a large number of employment opportunities for Michigan residents. Such expansion almost certainly wouldn't have happened without the lower taxes and regulatory certainty that have marked Snyder's term in office so far."
* In "Michigan goes Right to Work," Matt Yglesias of slate.com wrote, "In political terms this really does seem like the tipping point. For a long time the United States has existed as a "house divided" in this regard. Democrats in states like Virginia and Nevada didn't seriously try to repeal right-to-work laws, while Republicans in the northeast and midwest didn't try to implement them. But if right-to-work can pass in Michigan, then why shouldn't Republicans press for it in Wisconsin or Ohio or Pennsylvania?"