Enbridge just wants a permit. Michigan critics want to bring down Line 5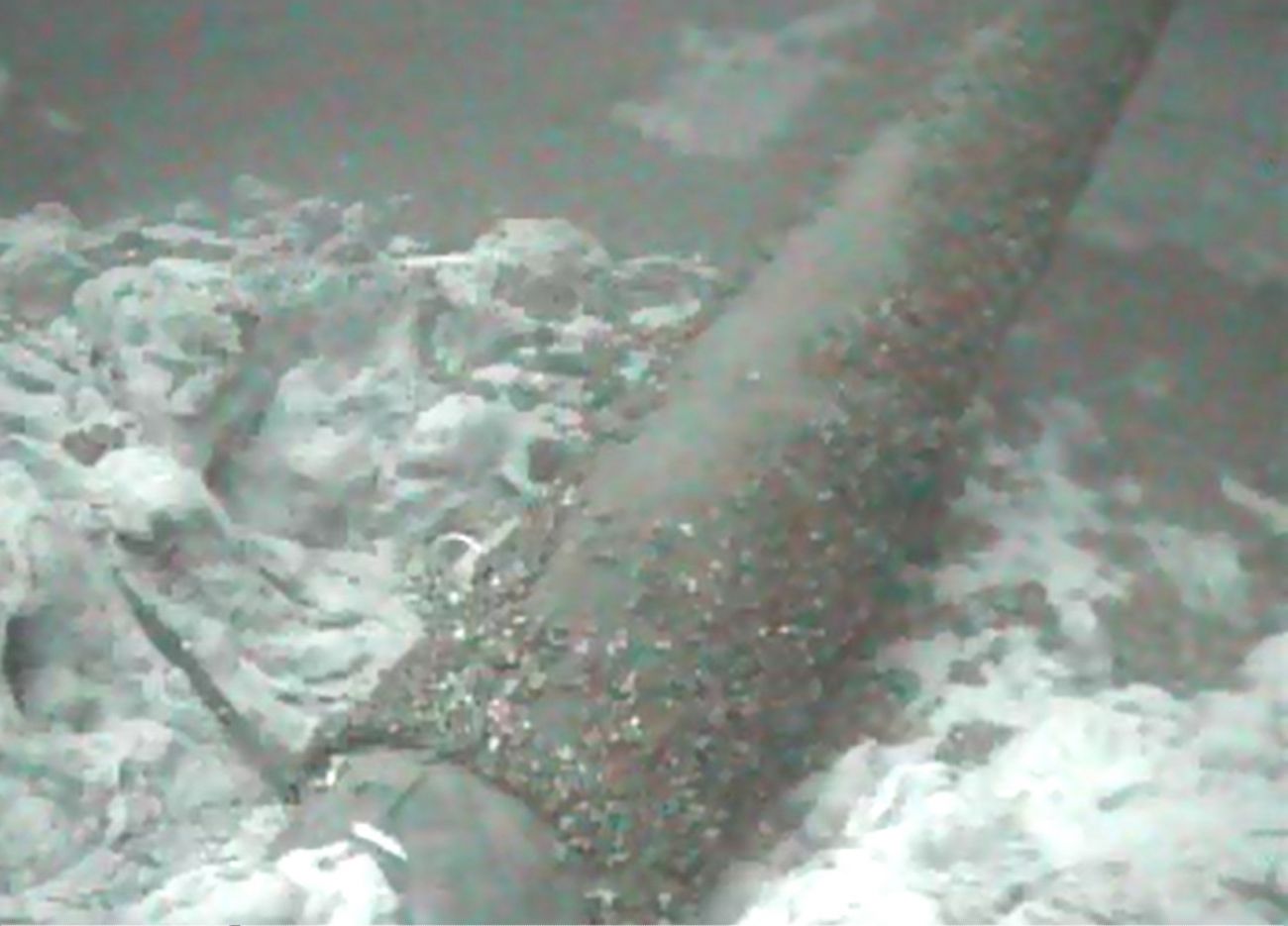 Enbridge Energy had already won the blessing from Michigan's Republican Legislature to build a tunnel beneath the Straits of Mackinac to keep oil flowing through Line 5, and survived a legal challenge that sought to unravel that plan.
Now, a seemingly minor detail of the $500 million, multi-year tunnel project — getting a state commission's permission to move a 4-mile segment of pipeline inside the tunnel— could give environmental activists and Native American tribes an opening to litigate broad objections to the pipeline and, they hope, shut it down completely.
As the Michigan Public Service Commission begins a yearlong analysis of the relocation request, Line 5 opponents say they're seeking a comprehensive review of the pipeline that has so far been missing from Michigan's deliberations over the 67-year-old pipeline's fate.
Related stories:
"It's frustrating when we meet with different agencies with regulatory authority, and they want to limit their scope of review to just the Straits of Mackinac or just where the tunnel will land on the beach," said Whitney Gravelle, an attorney for the Bay Mills Indian Community, which opposes Line 5.
"What we're really discussing is allowing this pipeline to continue to exist for the next century."
Gravelle and other Line 5 opponents want the commission's deliberations to include everything from Michigan's long-term energy needs to climate impacts from continuing to transport fuel through Line 5, to safety and environmental concerns tied to the existing pipeline and the planned tunnel.
A small detail, a big debate
The case stems from a seemingly small detail in Enbridge's larger quest to build a massive underground tunnel in the bedrock below the Straits.
Building the tunnel itself will be complicated and costly: Enbridge has estimated it will cost $500 million and take until 2024 to complete, although state regulators expect it to take significantly longer.
Enbridge had hoped the process of moving the pipe inside the tunnel would be far easier. This spring, as Enbridge sought state permits for tunnel construction, it asked the Michigan Public Service Commission to agree that the company doesn't need permission to move the pipeline inside the tunnel once it is built.
The commission, which oversees the siting of pipelines within Michigan, rejected that argument. Instead, it launched a lengthy administrative review similar to a court proceeding, in which Enbridge and its opponents will litigate a key question the energy company thought it had moved past: Does Michigan need Line 5?
Administrative Law Judge Dennis Mack, who is presiding over the case, has granted 13 parties permission to join the case, which gives them the ability to file motions, present evidence, participate in hearings and challenge the commission's eventual decision.
Intervenors include a host of environmental groups and four Michigan Native American tribes that oppose Line 5, labor and industry groups that support the tunnel project, and Michigan Attorney General Dana Nessel, who has twice sued in hopes of permanently shutting down the pipeline.
Beth Wallace, a Great Lakes partnerships manager for the National Wildlife Federation, which has intervened in the case, said it's also a chance for Enbridge opponents to use court records to answer lingering questions about the aging pipeline, which transports up to 540,000 barrels daily of crude oil and natural gas from Wisconsin to Ontario, as well as the address the merits of the tunnel project.
"When the Legislature put such a large backing behind the project, they didn't know the timeline, they didn't know the exact details of the project, including the size of the tunnel, or who would be in the tunnel," Wallace said.
Wallace argues the state's deliberations over the pipeline have been inappropriately narrow for such a high-stakes issue involving a major investment in new fossil fuel infrastructure and concerns about an oil spill in the Great Lakes. During a public comment session Aug. 24, she and other Enbridge opponents sought to convince Judge Mack and commissioners that their review should fill that void.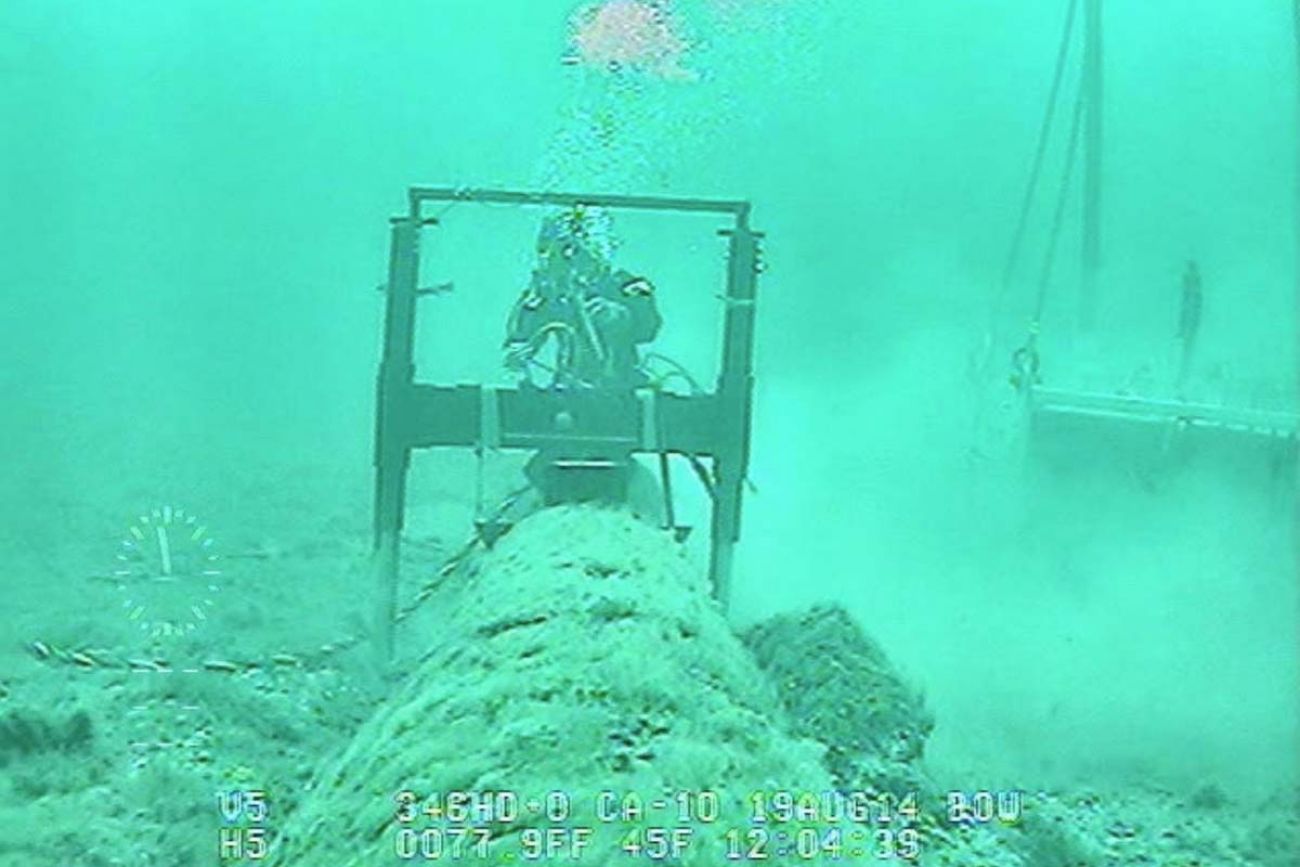 They want to leverage the siting question into a review of the tunnel plan that the Legislature and then-Gov. Rick Snyder crafted in the waning days of Snyder's administration, before Democratic Gov. Gretchen Whitmer, a Line 5 critic, took office.
They also want him to consider safety concerns surrounding the current pipeline, which sits exposed at the bottom of the straits and has sustained damage from passing boats multiple times in recent years.
Some even want Mack to consider how the tunnel project would contribute to climate change by enabling continued reliance on fossil fuels, and whether the pipeline will be necessary in the future, given the increasing affordability of wind and solar energy.
Enbridge: Climate, environment 'irrelevant' to case
In a motion submitted this week, Enbridge lawyers argued those details are "irrelevant" to the pipeline relocation request, given that the Legislature has already endorsed Line 5 by passing the 2018 law that paved the way for the tunnel project.
Likewise, questions about the climate impacts of granting Enbridge permission to continue running fossil fuels through Line 5 should not be part of the deliberations, the company argues.
In an email to Bridge, Enbridge spokesman Ryan Duffy noted that Enbridge is committed to "being part of the transition to a lower-carbon economy," but that the petroleum products Line 5 transports are "vital to families, schools, manufacturers and businesses."
Concerns about fuel security—particularly for Upper Peninsula residents who rely upon propane from Line 5 to heat their homes—have been a central argument for tunnel project supporters, who argue that shutting down the line would doom Midwest oil refineries and worsen already-high propane prices for U.P. residents.
"There is no alternative," Rep. Beau LaFave, R-Iron Mountain, told commissioners at a recent public hearing, noting that delivering propane to the U.P. by truck or rail would come with its own climate impacts. "The increased [greenhouse gas] emissions from the 2,000 semi trucks a day would lead to a serious problem."
Labor unions, industry groups, Upper Peninsula lawmakers and others have lined up behind Enbridge and lauded the tunnel project as a solution to worries about a potential spill from the current line.
"We need improved infrastructure to meet our needs," Kevin Mapp, assistant to the director of United Steelworkers District 2 in Taylor, told commissioners. "Not another drawn-out process and stalling."
Representatives with the Michigan Laborers' District Council, which has endorsed the tunnel project and joined the case before the public service commission, did not respond to a request for comment from Bridge. But in a case filing, council lawyers argued the tunnel project will eliminate the risk of a spill in the straits while providing jobs for 200 Michigan workers to help build the tunnel, with more jobs tied to continued tunnel maintenance.
Enbridge lawyers want the commission to consider the relocation of the 4-mile segment in isolation, asking only whether it serves a public need, is designed and routed reasonably, and whether tunnel construction will meet safety and engineering standards.
But Wallace called Enbridge's attempts to limit the scope of the case "absurd." Other Enbridge opponents have echoed that sentiment, criticizing Enbridge for what they call an unprecedented attempt to block opposition.
"I've never seen an applicant be so aggressive in trying to limit what the commission can consider," said Christopher Bzdok, an attorney who represents several Line 5 opponents in the case.
Mack is scheduled to rule by Oct. 23 what issues he'll consider in the case. But ultimately, the three commissioners—Democrats Dan Scripps and Tremaine Phillips and independent Sally Talberg— will decide whether Enbridge can move the pipe into the tunnel.
The trio have announced plans to read Mack's record and decide on the siting matter independently, rather than acting on the judge's recommendation as is typical in administrative cases.
Tribal dissent could be key
Among the details commissioners could consider: How do tribal treaty rights in the Straits play into the tunnel project?
As sovereign nations for whom the Straits of Mackinac are treaty-protected waters, Native American tribes that have intervened in the case argue Line 5 threatens those waters as well as inland waterways along its length.
Bryan Newland, chairman of the Bay Mills Indian Community, said the tribe chose to join the case after Michigan state government officials failed to meaningfully engage them in discussions about the pipeline, instead treating them as "just another stakeholder group" rather than a sovereign nation with property rights in the Straits.
Newland, said intervening in the case gives the tribes an opportunity to have their voices heard in a courtroom-like setting where their legal status may get more respect.
The tribe has enlisted Earthjustice and the Native American Rights Fund, two groups involved in the high-profile legal disputes over the Dakota Access and Keystone XL pipelines, to represent it in the proceedings.
"We are going to fight to protect our interest and our rights in every forum that's available to us," Newland said.
Tribal opposition has been key in other recent pipeline debates across the nation. In July, for example, a federal court ordered the U.S. Army Corps of Engineers to review environmental impacts of the Dakota Access Pipeline after the Standing Rock Sioux tribe sued over concerns that a spill could taint their drinking water.
That decision points to the special legal status tribes have in pipeline debates, and the significance of their involvement in the Michigan Public Service Commission's proceedings, said Matthew Fletcher, director of Michigan State University's Indigenous Law and Policy Center.
"Tribes have their own sovereignty and their own self-determination," Fletcher said, along with a protected property right in the Straits, "and that matters in court."
Growing frustrations
The focus on the commission's process follows deepening frustrations among Line 5 opponents with what they see as a hesitancy within the administration of Gov. Gretchen Whitmer to take action against Enbridge despite promises she made in her 2018 campaign to shut down the pipeline.
Since taking office in January 2019, Whitmer has initiated several processes to scrutinize the pipeline, including ordering a review of possible alternative energy supplies for the Upper Peninsula and directing the state Department of Natural Resources to conduct an as-yet-unreleased review of Enbridge's compliance with its 1953 easement across the Strait's sandy bottom.
Separately, the Michigan Department of Environment, Great Lakes and Energy is reviewing how a spate of Enbridge permit applications may impact water, wetlands and Great Lakes bottomlands. Those applications are under review, with decisions expected late this year.
Though Whitmer vowed to shut down Line 5 during her campaign, she so far has been less aggressive than Nessel in pursuing a shutdown.
Nessel lost one case challenging the constitutionality of the tunnel law. A separate case seeking to void the state easement that allows Line 5 to operate in the Straits is still pending in Ingham County Circuit Court.
Line 5 opponents have pressed Whitmer to revoke Enbridge's 1953 easement, arguing recent damage to the pipeline proves the company can't operate Line 5 in alignment with the easement's requirement to exercise "due care."
Whitmer press secretary Tiffany Brown on Friday said the state's review of Enbridge's compliance with the easement is "nearing completion," but declined to elaborate on how Whitmer might react to the report's findings.
"The governor's number one priority has always been getting the oil out of the water as soon as possible while protecting the energy needs of the residents of Michigan," Brown said.
Enbridge and its supporters, meanwhile, maintain that the best way to do that is by quickly granting the permits it needs to begin building the tunnel.
"Enbridge remains committed to moving forward with the tunnel project," Duffy said.
Michigan Environment Watch
Michigan Environment Watch examines how public policy, industry, and other factors interact with the state's trove of natural resources.
Michigan Health Watch is made possible by generous financial support from:
Our generous Environment Watch underwriters encourage Bridge Michigan readers to also support civic journalism by becoming Bridge members. Please consider joining today.
Only donate if we've informed you about important Michigan issues
See what new members are saying about why they donated to Bridge Michigan:
"In order for this information to be accurate and unbiased it must be underwritten by its readers, not by special interests." - Larry S.
"Not many other media sources report on the topics Bridge does." - Susan B.
"Your journalism is outstanding and rare these days." - Mark S.
If you want to ensure the future of nonpartisan, nonprofit Michigan journalism, please become a member today. You, too, will be asked why you donated and maybe we'll feature your quote next time!