Michigan regulators moved fast on dangerous dam. To protect mussels.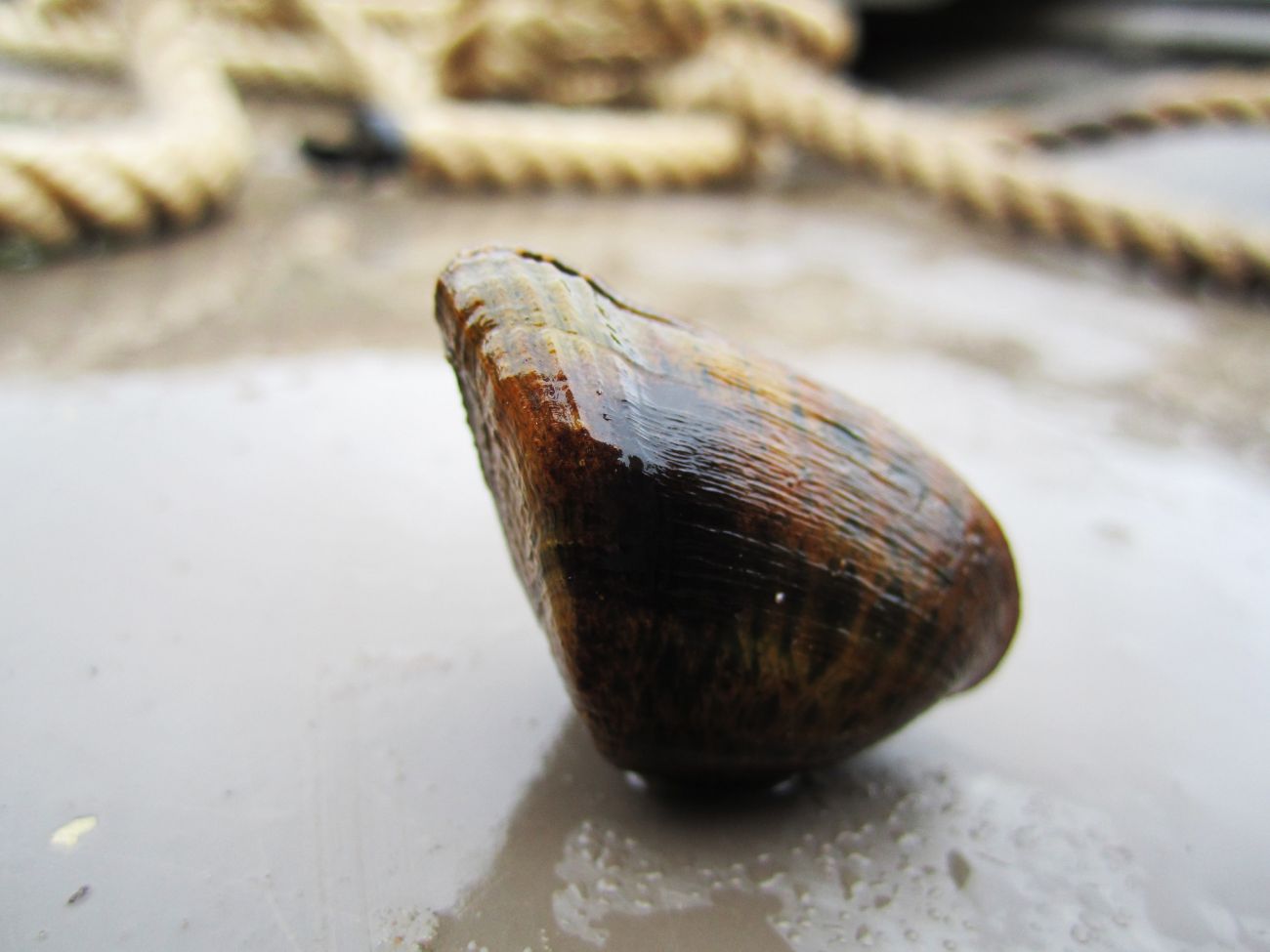 For decades, federal regulators demanded changes to the design of the Edenville Dam to make it more likely to withstand heavy rains and avoid flooding.
So when Michigan regulators assumed oversight of the dam in late 2018 after its owners lost their federal license to generate energy, they took action.
To protect mussels.
Three weeks before the 96-year-old dam failed this week amid heavy rains and caused the worst flood in Midland history, Michigan Attorney General Dana Nessel sued its owner, alleging it illegally lowered Wixom Lake in 2018 and 2019, killing "thousands if not millions, of freshwater mussels."
"Defendants wrongfully exerted dominion over the freshwater mussels and caused their death which denies and is inconsistent with the state's right to them," state lawyers wrote in an April lawsuit.
Residents impacted by the massive flood say they are dumbfounded by the state's priorities, especially since federal regulators had warned since at least 1993 the dam failed to meet safety requirements.
"How we got to the point where environmental issues trumped public safety, I don't know," said David Kepler, a resident who lives off nearby Sanford Lake and is president of the Four Lakes Task Force, an association largely consisting of waterfront property owners that was in the process of buying the Edenville Dam and three others before this week's flood.
Now that waters have receded from the flood that evacuated some 10,000 residents, the blame has begun.
The dam's owner, Boyce Hydro Power LLC, claims Michigan pressured it to raise lake levels before the flood and the company took steps to lower them because "mis-operation could pose a significant risk to the Village of Sanford, Northwood University, the City of Midland, and other downstream areas," according to a lawsuit last month.
Ryan Jarvi, spokesperson for the attorney general, called the claim "categorically false" and an attempt to "shift blame" for Boyce's failure to adequately maintain its dams.
Michigan assumed oversight in September 2018 after the Federal Energy Regulatory Commission revoked the dam's license to generate and sell power.
But Michigan's flood control standards are half as strict as those of the federal government, and the state has one of the least stringent design standards for dams in the country, according to the Federal Emergency Management Agency. Michigan has three staffers who are charged with overseeing more than 1,000 dams, records show.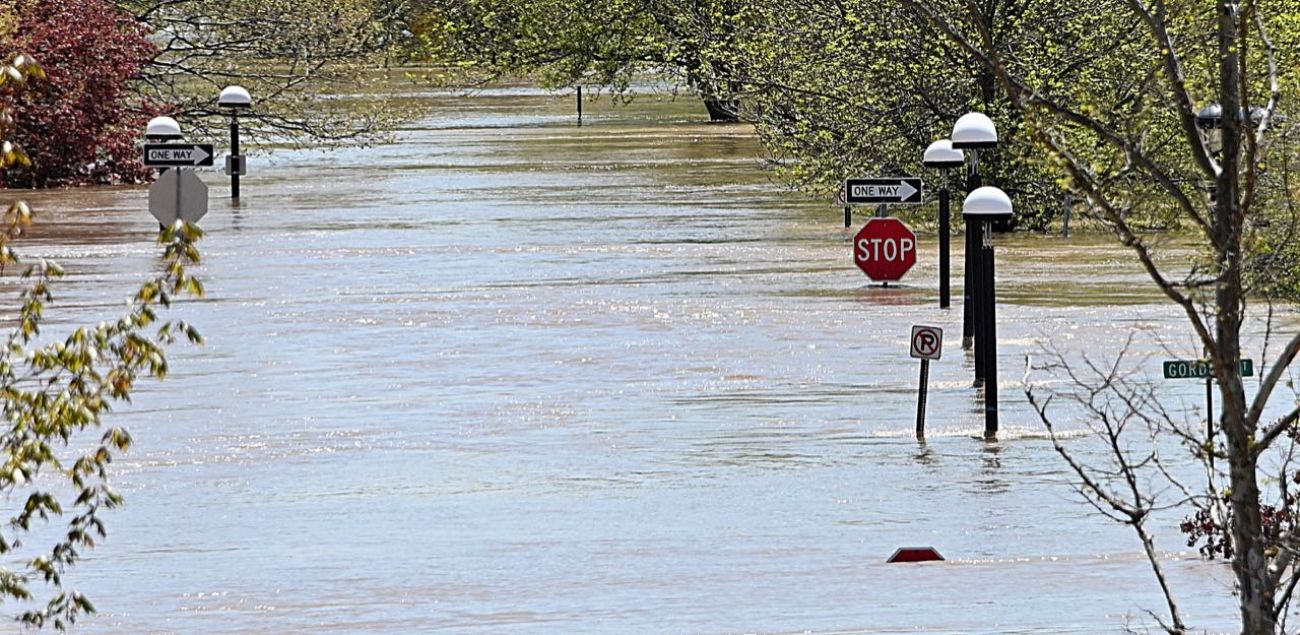 Michigan Department of Environment, Great Lakes and Energy spokesperson Nick Assendelft this week said the state "had strong concerns the dam did not have enough spillway capacity" and was waiting for information from a Boyce consultant about whether the dam met the state's design standards when the flood struck. The state had expected that report in March.
Spillways create pathways for high water to safely flow downstream, ensuring the safety of the dam and an orderly flow of water. Without adequate spillway capacity to release water during a major flood, water builds up behind a dam, threatening to overtop it and exerting extreme water pressure that heightens the risk of failures.
A three-paragraph Michigan inspection report of the dam in 2018 found "moderate deterioration" in the dam's spillways but noted they "appeared to be stable and functioning normally." It demanded no repairs.
On Monday, high waters caused by 8 inches of rain punched a hole through the earthen dike at the Edenville Dam, triggering its failure and the flooding.
Lawrence Kogan, an attorney for Boyce, told Bridge Thursday that Michigan "never expressed any concern about the dam design." Instead, Kogan said state inspectors had "exclusively focused on environmental" issues.
The state's lawsuit claimed that Boyce lowered the lake by 8 feet for two straight years in 2018 and 2019, endangering the 15 species of freshwater mussels that live in Wixom Lake, including one — the snuffbox — that is endangered and protected under Michigan law.
Anne Woiwode, president of the Sierra Club's Michigan chapter, said mussels are an often-overlooked, but critical part of the state's waterways, filtering and cleaning water, among other things.
"I've heard stories of scientists gathering them and keeping them in their bathtubs when there are projects going on so they don't get killed off," she said.
President Donald Trump, who was in Michigan on Thursday, approved a disaster declaration in mid-Michigan and ordered federal assistance to supplement state and local response efforts.
'They were trying to avoid expense'
Kepler, lawsuits and state permit requests indicate that Boyce Hydro wanted to lower water levels in November 2019 so it could complete repairs on the gates of the dam to minimize ice damage during the winter.
Michigan denied the request, ruling Boyce could de-ice the gates using "heated pressure washers" and hiring outside contractors. That would be far too dangerous, said Kogan, the dam's attorney.
The Nov. 25, 2019, permit denial from the state noted the "proposed drawdown is well outside the recommended season for mussel relocation."
"There also exists a significant risk of not recovering all stranded mussels in the event of snowfall," the report reads.
Last month, though, the state granted Boyce permission to refill Wixom Lake to summertime water levels.
State environment spokesperson Hugh McDiarmid Jr. told Bridge via email that Boyce was not "as they seem to suggest, trying to permanently draw down the lake out of fear of flooding."
"They were trying to avoid the expense — incurred by the other hydroelectric dams in Michigan — of developing the means to safely fight ice in ways other than simply draining the impoundment," McDiarmid wrote.
He said Boyce's "narrative" that "somehow when the state was handed regulatory authority we pivoted from concerns about the infrastructure to concerns about clams may serve [the company's] purposes, but it's neither accurate nor fair."
The state, however, could produce no records to Bridge showing it sought changes to infrastructure, even though Boyce's own lawsuit against the state last month acknowledged that "the Edenville Dam had long been considered potentially unsafe to downstream communities because of its inadequate spillway capacity."
Michigan Gov. Gretchen Whitmer on Wednesday said the state is "reviewing every possible legal recourse that we have, because this incredible damage [from the flood] requires that we hold people responsible."
Speaking to reporters Thursday, she didn't directly address a question about why the state didn't try to force the dam's owners to make repairs.
"We've got a process for this investigation and we've got to let that play out," she said. "What I know is that where there is culpability, we will pursue holding people accountable."
Whitmer linked the dam's failure to a broader issue of under-investment in critical infrastructure, which she said she doesn't believe private companies should own.
"When you have 500-year events, hundred-year events happening with more frequency, we know that this under-investment is going to come with very big costs if we don't take this seriously," she said.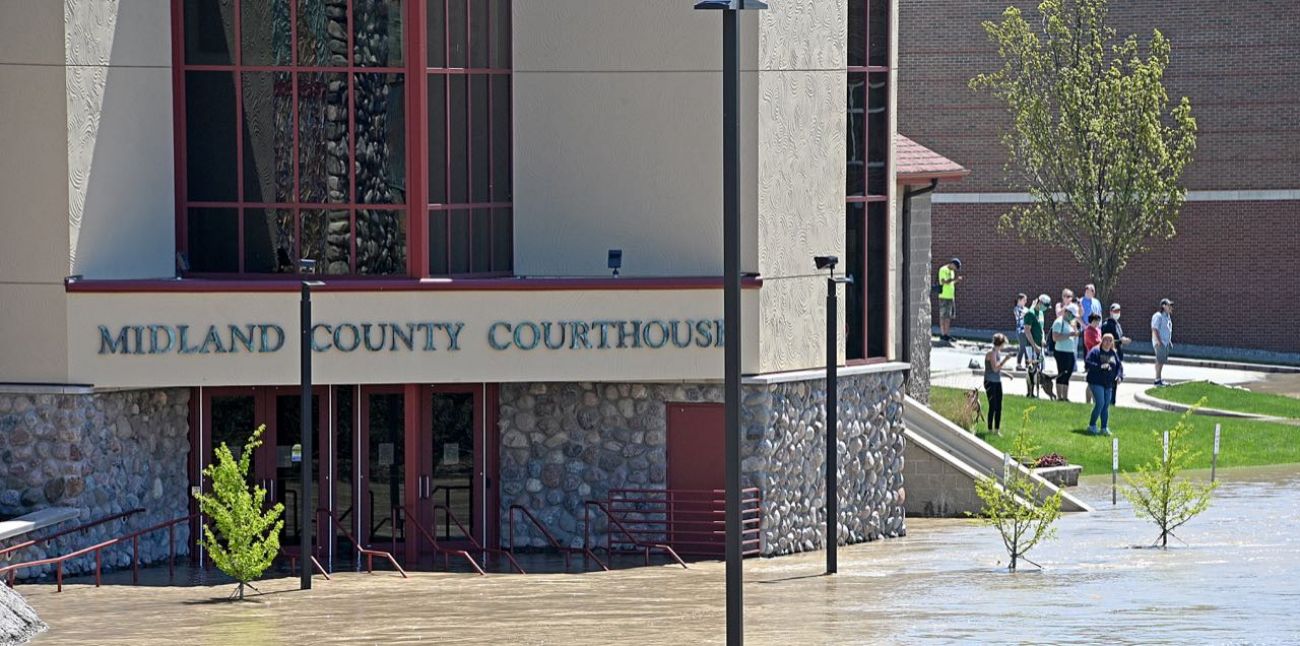 'We had no authority'
Records show Boyce repeatedly failed to invest in the spillway upgrades and other work that federal regulators said were needed so the dam could withstand a major flood, arguing it did not have enough money.
Instead, the company's owner, Lee Mueller of Las Vegas, insisted that nearby property owners should help foot the bill for repairs at Edenville as well as at the downstream Sanford Dam.
Unless property owners helped pay to fix the dam's issues, Mueller said in 2013, drawdowns were necessary to ensure flood safety.
Larry Woodard, president of the Wixom Lake Association, which represents lakeside homeowners, said the association's members have long been frustrated with Boyce Hydro's deep drawdowns.
In recent years, Woodard had fielded "complaints and complaints" from homeowners about low winter lake levels. He too was annoyed, because the drawdowns made it impossible to ice fish on Wixom Lake.
Lakeside homeowners tried to negotiate with Mueller "to get the levels where they're supposed to be," Woodard said, but "we had no authority to tell him what level he could be at."
Anne Jefferson, a hydrologist and professor at Kent State University, said Boyce's inability to comply with federal demands is extremely unusual.
Dam operators make money by selling power and "normally the threat of removing licensure would be enough to get a dam operator to comply," she said.
"To some extent, Boyce Hydro is saying 'we're going to [lower water levels] to keep our dam safe, but we're not going to do some of the other things we're being asked to do to keep our dams safe,'" Jefferson said.
Boyce sold power to Consumers Energy, and the dam's attorney, Kogan, said it didn't make enough money to fund repairs sought by federal regulators, which wanted the dam to double its spillway capacity to meet the "probable maximum flood," which is the worst an area could experience and which varies from place to place. (Michigan's standard is one-half of probable maximum flood.)
Pleading poverty
The Four Lakes Task Force had plans to upgrade Edenville dam, meeting federal standards, Kepler said, because it wanted to restore the dam's ability to generate electricity. That would create another revenue stream to help pay for the estimated $35 million in repairs on the four dams.
Property owners on the lakes, who wanted stable lake levels, worked with county officials in Gladwin and Midland counties, and some supporters downstream, including Dow Chemical Co., which contributed $250,000 to the effort to buy and fix the dams, Kepler said.
Kepler, who has water on the first floor of his home from the flood, is upset with the state, because it could have allowed Boyce to do work in 2019 that could have helped.
But he's also upset with Boyce, a company with a long record of claiming poverty when ordered to upgrade the dams. He said the task force still intends to buy the properties and repair them.
"Their whole argument is they didn't have the money to fix it," Kepler said. "Then why in the hell did they buy it?"
Michigan Environment Watch
Michigan Environment Watch examines how public policy, industry, and other factors interact with the state's trove of natural resources.
Michigan Health Watch is made possible by generous financial support from:
Our generous Environment Watch underwriters encourage Bridge Michigan readers to also support civic journalism by becoming Bridge members. Please consider joining today.
Only donate if we've informed you about important Michigan issues
See what new members are saying about why they donated to Bridge Michigan:
"In order for this information to be accurate and unbiased it must be underwritten by its readers, not by special interests." - Larry S.
"Not many other media sources report on the topics Bridge does." - Susan B.
"Your journalism is outstanding and rare these days." - Mark S.
If you want to ensure the future of nonpartisan, nonprofit Michigan journalism, please become a member today. You, too, will be asked why you donated and maybe we'll feature your quote next time!