Should Michigan hunt wolves, cranes, moose? Republican lawmakers think so.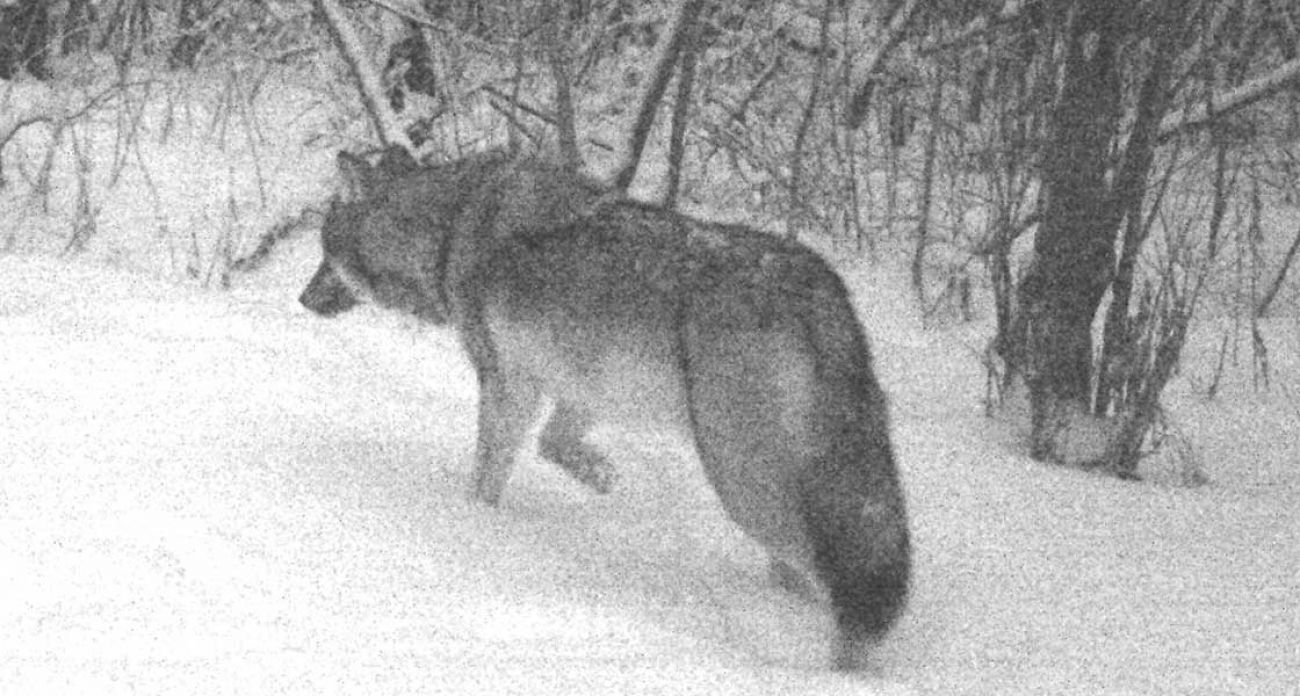 For years, lawmakers, advocates and species managers have debated weather wolf hunting should be allowed in Michigan. Those conflicts are gaining steam again after federal officials last year removed the animal from the endangered and threatened species list. (Bridge file photo)
Sandhill cranes are a nuisance to Michigan farms, Upper Peninsula wolves need more incentive to fear humans, and an "exploding" Isle Royale moose population must be culled lest they chew the island's vegetation to the nub.
Those are the views of rural Republican lawmakers who are calling for hunting seasons for each of the animals, in what species advocates decry as bad-faith arguments that would threaten their recovery and undermine the expertise of state and federal wildlife officials, and hunting advocates laud as welcome efforts to include recreational hunting as a sensible species management tool.
The string of Michigan House and Senate resolutions represent the latest twist in a highly politicized years-long debate over which animals Michigan hunters should be allowed to target. But they are unlikely to gain immediate traction with state and federal species managers, who have already ruled out the possibility of a moose hunt, decided to hold off on considering a wolf hunt, and have no plans to pursue a crane hunt.
Related:
That's not to say the Michigan Natural Resources Commission, which sets state-managed hunting seasons and decides which species are considered "game" in Michigan, wouldn't consider the possibility of a wolf or crane hunting season in the future, said Chairperson Carol Rose. But, she added, "it's not something you can just snap your fingers and say, 'OK, next month we're going to do this.'"
Here's a look at the resolutions:
Sandhill cranes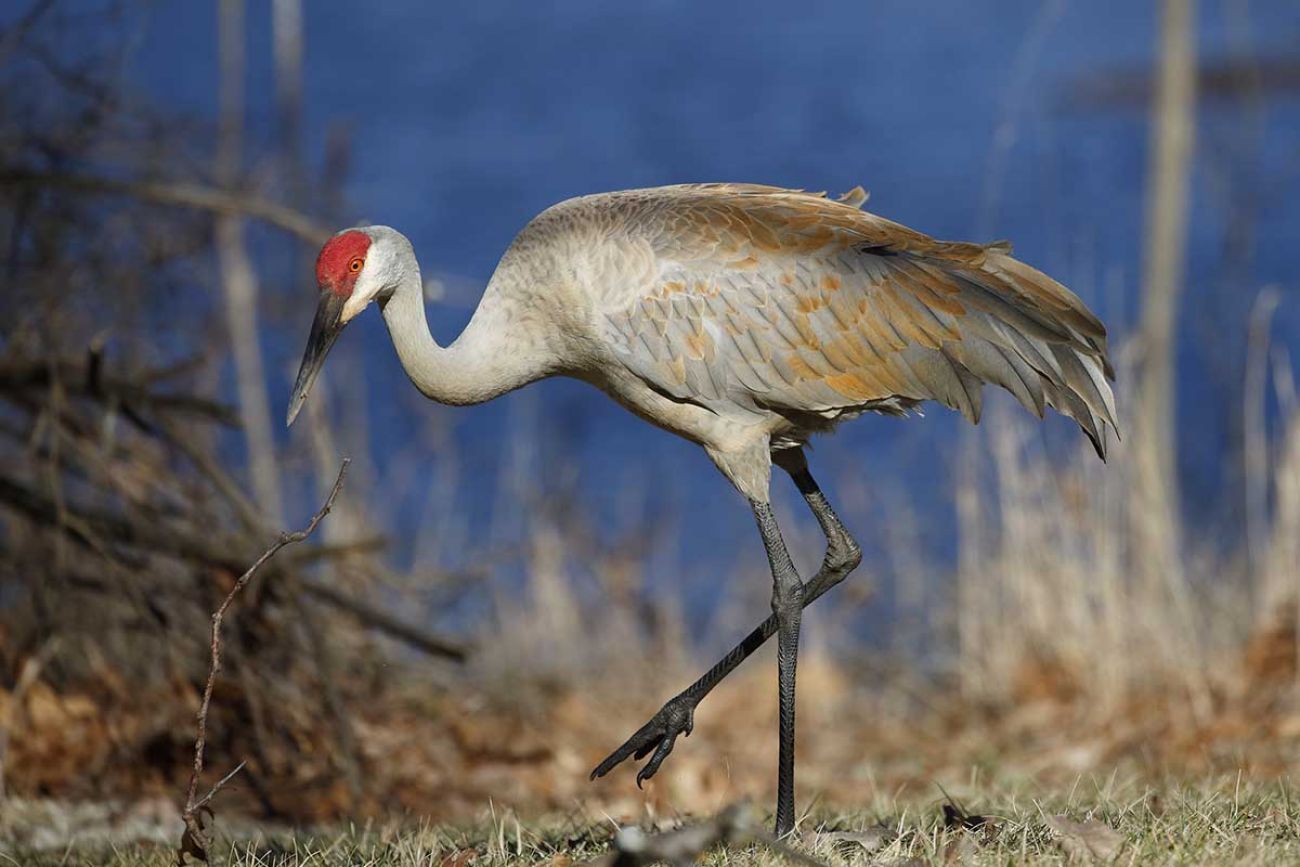 A sandhill crane forages at Kensington Metropark in Milford. The birds, once functionally extinct in Michigan, have rebounded in recent years, prompting some Michigan lawmakers to push for a crane hunting season. (Shutterstock photo)
A resolution sponsored by Sen. Ed. McBroom, R-Vulcan, calls upon the Michigan Natural Resources Commission to declare Eastern sandhill cranes a game species in Michigan and request federal permission to establish a hunting season. The matter is scheduled for a hearing Wednesday before the Senate Natural Resources Committee.
The birds are protected under the Migratory Bird Treaty Act, which means federal officials are in charge of deciding whether they can be hunted. Hunting the birds is illegal in Michigan, although the feds have authorized hunts in a handful of other states.
The birds arrive in Michigan from the Southwest by the tens of thousands to breed each spring, luring birdwatchers with their distinct calls and dinosaur-like appearance. But they also damage corn and wheat crops by plucking seedlings out of the ground.
Farmers can get federal permits to shoot the birds if they become a nuisance on their property. But the permits prohibit eating the birds, a restriction McBroom called "silly."
"We are allowing control permits to harvest the animal, just to let it lay on the ground and rot," he said.
Barb Avers, a DNR waterfowl and wetlands specialist, said federal permit restrictions are designed to prevent farmers from using the permits as de-facto hunting licenses, killing more birds than necessary in order to access the meat.
Protecting Eastern sandhill crane populations has long been a priority for federal species managers. Habitat destruction and hunting drove the birds to near extinction in Michigan by the early 1900s, but their numbers have rebounded in recent decades.
A 2020 survey by the U.S. Fish and Wildlife Service counted 18,874 sandhill cranes in Michigan, up significantly from just under 11,400 in 2004.
Amy Trotter, executive director of Michigan United Conservation Clubs, which includes hunters among its members, said she plans to testify in support of the resolution. If the federal government authorized a season, she noted, the Natural Resources Commission would still have ultimate authority to set rules controlling Michigan's season.
"We do support naming them as a game species and having a limited harvest, allowing hunters to be part of management efforts," Trotter said.
While McBroom said he crafted the resolution with farmers in mind, he believes the birds' rising numbers justify a recreational hunt. The resolution itself does not call for limiting hunting to farmers, leading bird advocates to accuse McBroom of intentionally misleading his colleagues.
There are plenty of non-lethal ways for farmers to control crane damage to farm fields, said Michigan Audubon Society Director Heather Good. Good accused McBroom of "trying to make the senators think they're helping farmers" when the real goal is to cater to the whims of "a very small percentage" of Michigan hunters who want to target sandhill cranes.
State resource managers, for their part, acknowledge that Michigan's rising crane numbers raise questions about whether the population could withstand hunting pressure. But for now DNR staff have "no plans" to seek a hunting season.
Rose, the commission chair, said commissioners are likely to discuss the merits of crane hunting this year, but formal action to pursue a season is "not going to be the top priority."
Wolves
Once extirpated from Michigan as a result of widespread hunting and government bounty programs, gray wolves have rebounded since returning to the state in 1988. As of last winter, Michigan was home to at least least 695 wolves, all of them in the Upper Peninsula.
Wolf advocates and opponents have repeatedly sparred over when and whether people can kill the apex predators, a debate that has played out in the Legislature and at the ballot box.
After the animals were briefly stripped of their federal protections in 2011, the Natural Resources Commission authorized a 2013 wolf hunt in which hunters killed 23 wolves. A federal judge later overturned the delisting, reinstating a nationwide ban on wolf hunting and temporarily pacifying Michigan's wolf debate.
But old conflicts have re-emerged since the U.S. Fish and Wildlife Service removed gray wolves from the threatened and endangered species list in fall, handing management authority over to the state in January. Environmental groups have sued in hopes of overturning the decision.
McBroom, a vocal proponent of wolf hunting, is sponsoring a resolution that calls upon state resource managers to launch a wolf hunt this year. The measure, which passed out of the GOP-controlled Senate Natural Resources Committee last week, has garnered support from several hunting groups.
Trotter's group, which has long supported the idea of a limited wolf hunting season in Michigan, said the group has not taken a position on the resolution calling for a hunt in 2021, but generally supports the use of hunting as a "tool available to help manage the population."
Although the measure is mostly symbolic — state law gives the Natural Resources Commission control over whether to initiate a hunt — McBroom said the resolution "sends a message" about legislative priorities, which legislators could reinforce through "budgetary processes or other policy decisions" if species managers don't listen.
Wolf advocates say the state's wolf population is too fragile to justify hunting, and many Michigan Native American tribes ideologically oppose recreational hunting of a clan animal that plays an important role in Anishinaabe culture.
"My first thought is frustration," said Dan Mays, a biologist with the Grand Traverse Band of Ottawa and Chippewa Indians. "Management may need to occur in the future, but this isn't something the tribes support at this point."
McBroom, who lives in the western Upper Peninsula, contends that wolves have fully recovered in the Upper Peninsula, and that allowing hunting and trapping would habituate them to fear humans, thereby dissuading them from preying on farm animals, as they sometimes do.
Nancy Warren, a U.P. resident and executive director of the National Wolfwatcher Coalition, questioned that logic.
"Management decisions should be left to biologists, not politicians," Warren said.
While state species managers supported the federal delisting, they're in no rush to launch a hunt in Michigan this year. At the very least, DNR spokesperson Ed Golder told Bridge, wolves's legal status must be "more permanently settled," a reference to multiple lawsuits challenging the federal delisting.
The state also plans to conduct an overdue update to the state's 2015 wolf management plan, which is supposed to be updated every five years. Golder said that process should come before any consideration of a hunt, in no small part because it involves consulting with federally-recognized tribal government leaders who largely oppose wolf hunting.
Natural Resources Commission members have also signaled that they intend to wait before considering a hunt. Last month, they unanimously approved a resolution supporting DNR staff's proposed process.
Rose said wolf recovery is "one of Michigan's great conservation success stories" and it's possible commissioners would authorize a hunt once the wolf plan is finalized. But "it's not something we can just rush right into."
Michigan isn't the only state to grapple with the wolf question. After a judge struck down the Wisconsin natural resources department's decision not to host a 2021 wolf hunt, hunters in that state killed 216 wolves in 3 days last month — nearly double the state quota.
That, Trotter said, is an example of an outcome her group would not support. But she said experience with other animals from turkey to elk has proven that, with reasonable rules in place, "we can manage game species alongside their recovery."
Isle Royale moose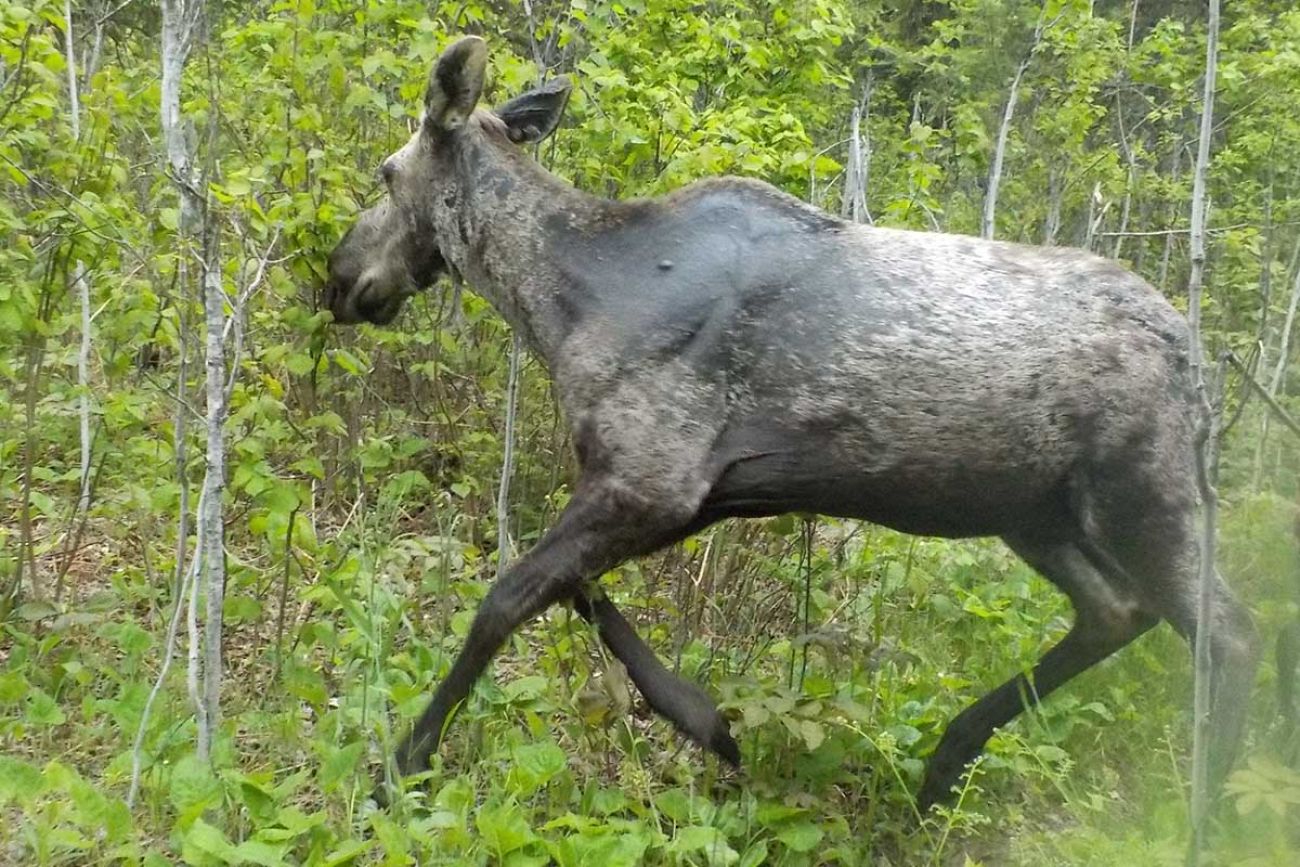 Federal parks officials agree that a rising moose population on Isle Royale presents problems, but said that approving a moose hunt would be "inconsistent" with parks policies. (Shutterstock photo)
Isle Royale National Park officials agree with Rep. Steven Johnson, R-Wayland, that the island's moose population has grown problematically big. But they won't be entertaining Johnson's resolution encouraging them to cull the island's herd with a lottery-based hunting season.
"Hunting is not authorized at Isle Royale and would be inconsistent with NPS policy and regulations," said Mark Romanski, the park's division chief of natural resources. Romanski added that the federal parks service has "exclusive jurisdiction" over wildlife management in the park.
There were more than 2,000 moose on the remote Lake Superior island as of 2019, up from just above 500 in 2011. That population boom is due in large part to a dwindling wolf population on the island, which left the moose with fewer predators.
Federal officials say the rapid increase in moose numbers concerns them, because the animals are overbrowsing trees and shrubs, which could hinder forest growth. But they already considered a moose hunt as part of a larger planning process aimed at managing the island's wolf population, and ruled it out.
In addition to finding it inconsistent with park policy, officials concluded that a moose hunt would require more staff, impact the Isle Royale landscape and pose the logistical challenge of removing an animal that can weigh more than 1,000 pounds from an island more than 50 miles offshore from Copper Harbor.
Instead, parks officials are reintroducing wolves to the island, bringing the predator-prey ratio back into balance. Their efforts have increased the island's wolf population from 2 in 2018 to 14 last year.
Johnson said he disagrees with parks officials' conclusions. In an interview with Bridge, he accused parks service staff of being "against change" and argued that in addition to keeping moose numbers in check, a hunting season would be an economic boon to the western Upper Peninsula.
Johnson's resolution is awaiting deliberations in the House Committee on Natural Resources and Outdoor Recreation.
Michigan Environment Watch
Michigan Environment Watch examines how public policy, industry, and other factors interact with the state's trove of natural resources.
Michigan Health Watch is made possible by generous financial support from:
Our generous Environment Watch underwriters encourage Bridge Michigan readers to also support civic journalism by becoming Bridge members. Please consider joining today.
Only donate if we've informed you about important Michigan issues
See what new members are saying about why they donated to Bridge Michigan:
"In order for this information to be accurate and unbiased it must be underwritten by its readers, not by special interests." - Larry S.
"Not many other media sources report on the topics Bridge does." - Susan B.
"Your journalism is outstanding and rare these days." - Mark S.
If you want to ensure the future of nonpartisan, nonprofit Michigan journalism, please become a member today. You, too, will be asked why you donated and maybe we'll feature your quote next time!