Attorney General Dana Nessel takes hard line in juvenile inmate rape cases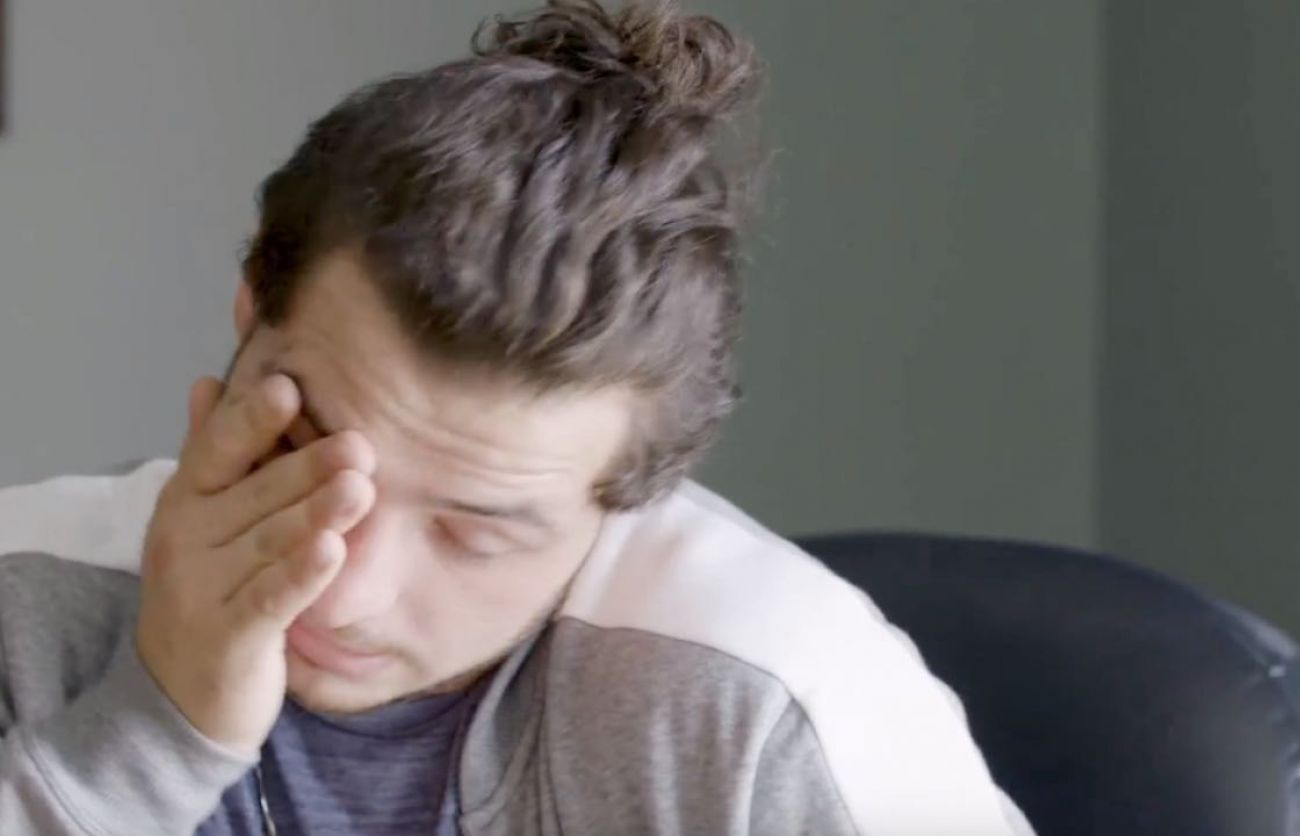 Video: Hear the accounts of two plaintiffs who said they were raped as juveniles when housed with adult prison inmates
For more than five years, Michigan Attorney General Bill Schuette was a brick wall defending the state against allegations that prison officials failed to protect juvenile inmates as young as 14 from being raped and assaulted when they were housed with adult prisoners.
Schuette fought the 2013 juvenile inmate lawsuit up and down the state's court system, filing at least seven appeals and seven motions for delays. He tried to move the case to the state Court of Claims – where there could not be a jury. At one point, he even sought to secure a journalist's notes as she interviewed an inmate.
But now there's a new Michigan Attorney General, Dana Nessel, who promotes herself as a champion for children and victims of sexual abuse. After 10 months in office, however, Nessel appears to have picked up where Schuette left off.
She has filled the court docket with briefs contesting the allegations, filing three appeals in just the last six weeks. She has cast doubt on whether assaults took place. Even if they did, her office claims, there is "no evidence" prison officials knew the juveniles were abused by adults. Nor is there evidence that the teens' youth played a role in adults' decision to prey on them -‒ which, if proven, would deny the plaintiffs age-discrimination protection under Michigan's Elliott-Larsen Civil Rights Act.
Recently, her office even urged the judge to forbid the use of the word "children" to describe the juveniles when some of the cases go to a jury trial in January. Washtenaw County Circuit Judge Carol Kuhnke denied that request, as well as Nessel's request to dismiss the litigation.
"These tactics began with Bill Schuette's office," Dan Korobkin, legal director for the ACLU of Michigan, told Bridge of the state's defense strategy under Nessel.
"Unfortunately, it's still happening."
"I think it's time for the attorney general to do the right thing here and either let the case move forward toward a trial or reach a settlement with the individuals who are bringing these claims."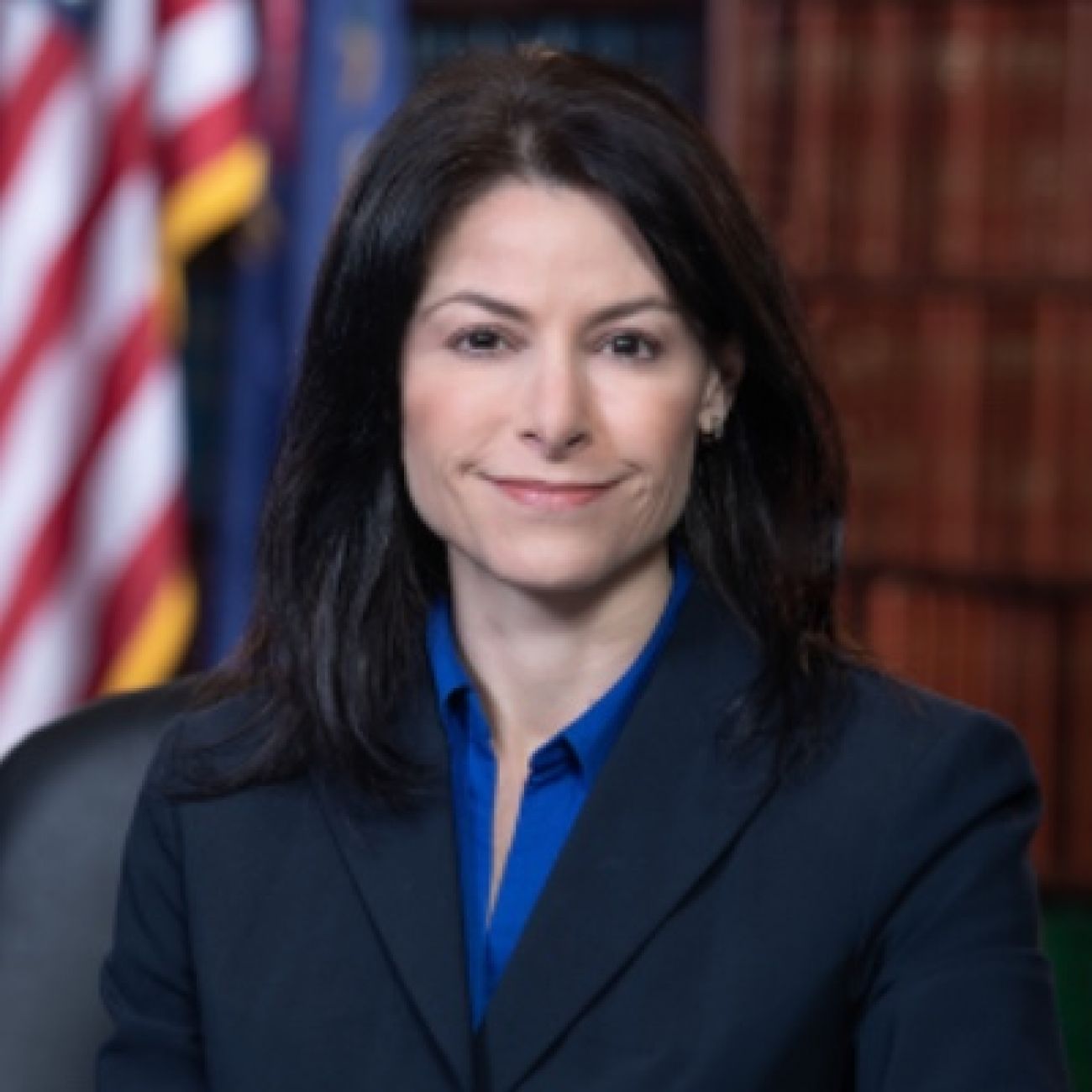 So far, there is no indication Nessel is ready to seek a deal. Her office's tough stance puzzles some legal experts, especially given the state's dismal history defending allegations of prison rape.
In 1996, the state took a similar approach against accusations of sexual assault made by women inmates. The state fought the claims for over a decade, only to eventually pay the women more than $100 million in damages.
Nessel declined Bridge's request for an interview. But in a statement, she defended her office's approach to the juvenile claims.
A prison sentence, she said, "does not and should not include subjugation to physical or sexual assault, either by corrections officers or other inmates."
But she added: "Many of the allegations only surfaced after litigation ensued and there is no corroborating evidence that the alleged assault occurred—no medical evidence, testimony by other inmates or staff who witnessed the assaults, and in several cases, not even an identification of the perpetrator.
"To assume the accusations made by the plaintiffs are truthful, often without any supporting evidence, or that the state should pay hundreds of millions of dollars for acts that would never result in settlements or judgments of that kind for law-abiding citizens outside a correctional facility, is simply unreasonable and unfair to Michigan's taxpayers."
Ann Arbor attorney Deborah LaBelle, the lead attorney in both the juvenile case and the previous litigation involving the women, said the state is repeating history at its peril.
"Now they head to trial, the same way they went to trial in a case involving widespread abuse of women prisoners by prison staff ‒ saying they just don't believe them because they are or were prisoners," LaBelle said.
"The jury rejected that defense then and we believe it will reject it again and hear and recognize the harm suffered by these young people at the hands of the State."
LaBelle disputed that she lacks corroborating evidence in the class-action suit. She said plaintiffs are prepared to call two dozen inmate witnesses at trial who saw or heard assaults, or were assaulted themselves.
"Witnesses heard screams and saw assaults," she said.
LaBelle also argues that any lack of additional evidence is the fault of corrections officials for not installing cameras in unsupervised areas and failing to investigate claims of assault they knew about. Multiple juvenile prisoners say prison officers discouraged them from reporting attacks.
A voice for abuse victims
In the meantime, Nessel's stance in the case could be viewed at odds with her filings in other cases involving children, particularly alleged victims of sexual abuse.
In May, Nessel authorized sexual misconduct charges against five priests who are serving or have served in three Michigan dioceses, the early results of her investigation into priest sexual abuse. The alleged victims in the cases included four boys and one girl, their ages ranging from 5 to 26.
"This is about taking on large-scale institutions that turn a blind eye to victims and making certain we hold all of them accountable," Nessel said at the time.
When a sixth priest was later charged with child rape, Nessel said that victims in the case know her office "will listen to them, believe in them and investigate their allegations. They deserve nothing less than our very best."
In July, Nessel joined 20 other state attorneys general in asking a federal court to order the U.S. government to safeguard children in immigration detention centers, including by providing necessities such as clean water and soap.
Given the sizable settlements awarded the women prisoners a decade ago, University of Michigan law professor Margo Schlanger said it would be a "pretty significant gamble" for the state to bring the juvenile lawsuit before a jury.
"The damages could range from a dollar all the way up to millions and millions of dollars," said Schlanger, an expert on civil rights litigation and criminal detention. She declined to put a cap on what the upper damage range could be.
"If people have been raped and really been significantly traumatized, it could lead to very large awards."
Schlanger said that prospect puts Nessel in a delicate position as the state's top legal officer.
"The attorney general is the state's lawyer. The attorney general has to defend the state's interest."
But as attorney general, "in the interest of justice, [she] should be settling cases in which she believes the state did something wrong.
"Both things are true."
In fact, Nessel has staked out a position against the state's legal position since taking office. In June, she broke ranks with Gov. Gretchen Whitmer and sided with Detroit schoolchildren in their lawsuit against the state alleging that the poor quality of their public education denied them the right to literacy.
"There are moments in our state's and, indeed, our nation's history when silence in the face of abhorrent circumstances is not an option," she said in a statement at the time. "Today is one such moment."
Inmates: The abuse was nonstop
The juvenile prison suit involves claims by current and former inmates aged 14 to 17 who said they suffered repeated sexual assault under a state policy that, until August 2013, allowed juvenile inmates to be placed in prison cells with adults.
There are now more than 500 current or former prisoners certified for the suit.
They say prison officers ignored or laughed off complaints of rape and sexual assault by adult inmates. In some cases, officers themselves assaulted juveniles, they said. The abuse was constant: in prison cells, showers, closets, bathrooms and hallways.
The alleged attacks took place between 2009 and 2013, years after the state acknowledged that juvenile inmates were "five times more likely" to be sexually assaulted in an adult prison. They also followed passage of the federal Prison Rape Elimination Act in 2003, based on congressional findings of the high risk of sexual abuse of youth in adult prisons.
Between 2004 and 2013, Michigan inmates filed more than 3,500 sexual abuse-related complaints, according to the MDOC. The state substantiated 6 percent of the claims.
Plaintiffs in the suit say they were hesitant to file complaints because they didn't think they would be taken seriously or they feared retaliation by officers or other prisoners.
The state has already shelled out money relating to the now-discontinued policy of housing juveniles with adults.
Last year, the state paid a $350,000 settlement to eight juveniles who accused the state of punishing them for challenging that policy. Retaliation included long periods of isolation, destroying property, false misconduct tickets, excessive room searches, verbal threats and disclosing their names within the prison system, "making them more vulnerable to abuse."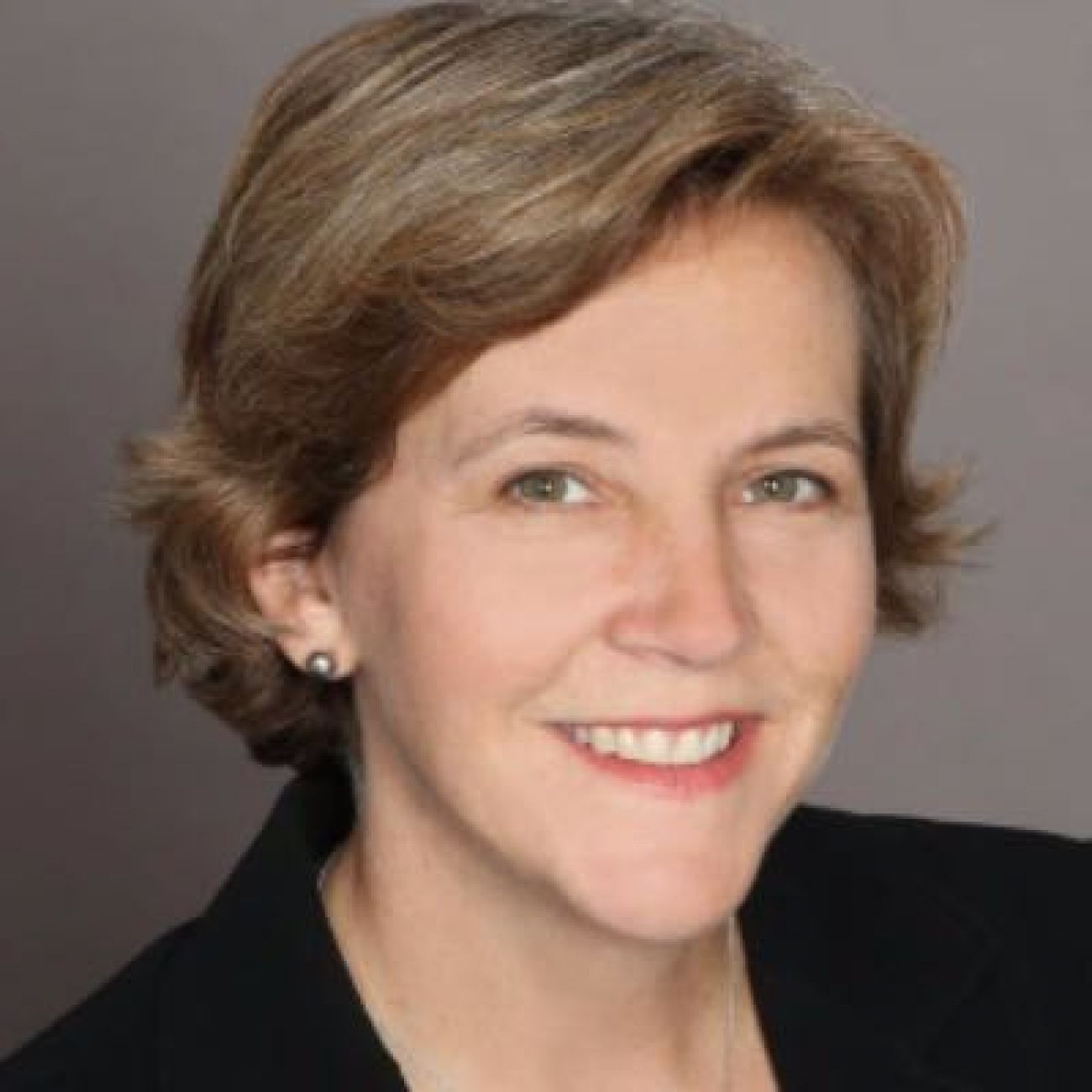 There have also been missteps by the state in the current case.
In September, Judge Kuhnke found defendants in civil contempt for violating court orders. Plaintiffs complained that officials effectively destroyed evidence in the case by remodeling or destroying showers and installing new security systems, which interfered with the plaintiffs' ability to reconstruct prison conditions at the time of the abuse.
Plaintiff lawyers say that order could cost the state more than $50,000 in court and attorney fees.
That same month, the court barred the testimony of a state expert witness after he was improperly given access to confidential evidence from mediation talks.
In denying Nessel's motion to dismiss the lawsuit, the judge also rejected the argument that the juveniles lacked support for their claims, saying "plaintiffs have put forth evidence on every element needed to proceed to trial on those claims."
Then last week, Kuhnke rejected a state request to ban plaintiff lawyers from using the term "children" to describe their clients when they were in prison. Kuhnke is expected to issue an order formalizing that ruling this week.
The only reason to refer to plaintiffs as "children," the state had argued, "is to engender empathy and sympathy on their behalf…"
The state's history of defending prison rape
As the juvenile case heads to trial, the 1996 lawsuit by female inmates illustrates the financial peril of a drawn-out legal fight.
For 13 years, the Michigan attorney general's office fought the women inmate suit that eventually grew to more than 500 prisoners, even after a guard was convicted of sexual assault and the state lost two earlier trials involving some of those women.
After reportedly turning down an offer to settle the case for $25 million in 2000, then for $47 million in 2007, the state eventually settled in 2009 for $100 million.
That followed a 2008 jury verdict that awarded 10 female inmates $15.5 million for abuse they suffered at the hands of male staff at Scott Correctional Facility in Plymouth. A second jury awarded more than $8 million to female inmates at another facility.
At the 2008 trial, defense attorneys argued that the state didn't know of any assault allegations because prisoners had not filed complaints. They also argued that plaintiffs lied about the assaults and cited a lack of witnesses.
"They didn't report it," an attorney for the state told jurors in opening remarks. "They didn't report their allegations in a timely manner which would have given the Department of Corrections the opportunity to conduct a fair and timely investigation."
At the trial's closing, state attorneys noted that Scott Correctional employed nearly 400 workers, and "they didn't see it.
"How come there's not all these witnesses?"
None of the arguments worked with the jury.
Nessel cites heavy price of suits
Beyond weighing the strength of evidence, Nessel implied earlier this year there's another factor the state must weigh in deciding to settle: the cost.
In a radio interview with WDET Detroit Public Radio in June, Nessel noted that the juvenile lawsuit is but one of several major suits she inherited when she took office in January. Beside the prison case, the state faces suits stemming from the Flint water crisis, the right-to-literacy case in Detroit, and thousands of workers falsely accused of fraud by the Michigan Unemployment Insurance Agency.
All those cases, Nessel said, could cost the state "hundreds of millions" of dollars -‒ if not "billions."
She also said the "Legislature has to specifically approve" large settlements, which she added was a "pretty tall order for a Legislature that doesn't seem to want to work very hard to find money to fix our roads."
Asked about that claim, a Nessel spokesperson pointed Bridge to state law that requires the attorney general to notify House and Senate leaders of settlements over $200,000. That law, however, does not say the attorney general needs advance approval for such a settlement, only that her office must report it.
A spokesman for GOP Senate Majority Leader Mike Shirkey declined comment on the juvenile case and on whether the Senate must approve settlements. A spokesman for GOP House Speaker Lee Chatfield, who has worked with Nessel on prison reform, also declined comment.
Nessel's office also would not comment on whether she discussed the juvenile cases with the Legislature.
LaBelle, the plaintiffs attorney, said three mediated settlement talks in late 2018 and early this year failed to resolve the claims, and she said there have been no on-the-record settlement talks since then.
Ron Reosti, who was part of the legal team with LaBelle in the women inmate case, said he questions the wisdom of the state replicating a similar defense strategy against the juveniles.
A typical jury "will be outraged and sympathetic and [likely to] sock it to the state.
"If it goes to a jury trial," he predicted, "they will get their ass kicked."
Only donate if we've informed you about important Michigan issues
See what new members are saying about why they donated to Bridge Michigan:
"In order for this information to be accurate and unbiased it must be underwritten by its readers, not by special interests." - Larry S.
"Not many other media sources report on the topics Bridge does." - Susan B.
"Your journalism is outstanding and rare these days." - Mark S.
If you want to ensure the future of nonpartisan, nonprofit Michigan journalism, please become a member today. You, too, will be asked why you donated and maybe we'll feature your quote next time!