Democrats' hard push for electric vehicles would upend Michigan economy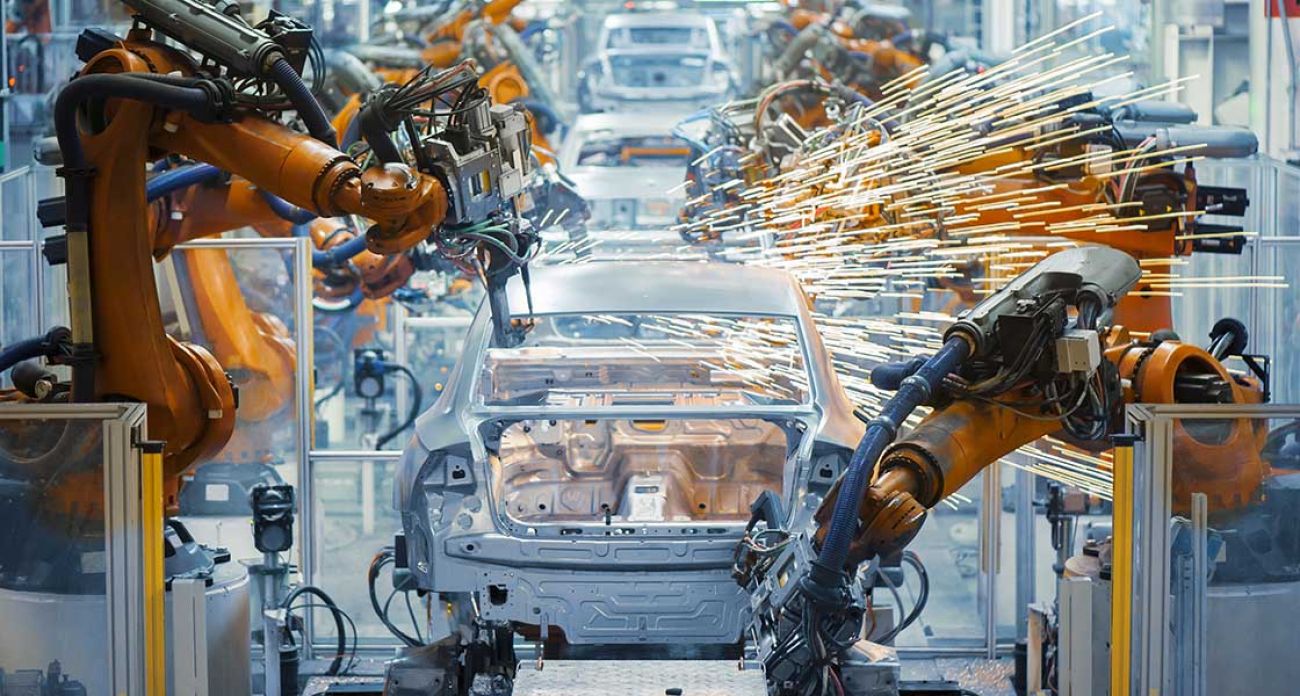 LANSING — Democratic presidential candidates are pushing climate change plans that would require all new cars to be fully electric in the next decade or two, goals that could upend Michigan automakers and reshape the workforce of the state's largest industry.
But experts say the proposals may be unrealistic given political realities, automaker production plans and current consumer purchasing preferences.
"It's challenging even before you get to the question of technicality," said Barry Rabe, a professor at the University of Michigan's Gerald R. Ford School of Public Policy. "This is going to be a really tough political issue."
Related:
Michigan's primary is March 10, and blue-collar issues are crucial in a battleground state where more than 175,000 residents have jobs in motor vehicles and parts manufacturing, a dominant sector in the economy.
Republican President Donald Trump won Michigan by 10,704 votes in 2016 after promising to renegotiate unfair trade deals and focus on manufacturing-friendly policies.
Democratic proposals to overhaul the auto industry could create huge retooling costs for automakers and displace thousands of workers who build the kind of internal combustion engines that would be eliminated.
Along with new regulations, progressive candidates including U.S. Sens. Bernie Sanders of Vermont and Elizabeth Warren of Massachusetts promise major government spending on research and development, worker retraining programs, charging stations and consumer subsidies to end the sale of carbon emitting vehicles by 2030.
Former Vice President Joe Biden wants to build 500,000 charging stations around the country "so that we can go to a full electric vehicle future" by 2030. And fellow moderates including former New York Mayor Mike Bloomberg and former South Bend Mayor Pete Buttigieg want all new vehicles to be emissions-free by 2035.
Still, even electric vehicle advocates in Michigan question Democrats' aggressive timelines. In 2019, electric vehicles accounted for 2 percent of all light vehicle sales in the United States.
"It's not a bad goal, because it's technologically doable, but to actually have policies in place to be able to make everyone shift that rapidly is fairly difficult to imagine," said Charles Griffith, director of the climate and energy program at the Ecology Center in Ann Arbor.
'A huge political lift'
The Democratic proposals come as Trump battles California over state regulations and attempts to roll back national standards put in place under Democratic President Barack Obama. The rules would have required automakers to increase fleetwide fuel efficiency by 5 percent between 2021 and 2026, requiring a real-world average of 36 miles per gallon.
The prolonged battle over fuel economy standards has divided Michigan automakers who are enjoying strong sales of SUVs and trucks but have each announced significant long-term plans to produce more electric and hybrid vehicles.
Trump lashed out at Ford Motor Co. last year after the Dearborn-based firm and three other automakers struck a deal with California to reduce emissions and meet tougher standards in the liberal state which already leads the county in electric vehicle sales. General Motors Corp. and Fiat Chrysler have largely sided with the White House.
A potential Democratic president seeking to end electric vehicle sales by 2030 or 2035 would need to work with Congress to pass major auto industry legislation, and that would be a "huge political lift," Rabe said.
Or the president would have to try and use administrative powers to "completely reverse the policy of the current president, who spent four years reversing the policies of his predecessor, through rules, regulations courts and battles," Rabe said.
Democrats say their push for vehicle electrification is about saving the planet, but conservatives warn the kind of climate change plans pushed by presidential candidates under the umbrella concept of a Green New Deal could cause "economic pain" and concentrate power in Washington D.C.
"Do you want the federal government to control what kind of car you drive and what type of energy you buy?" Heritage Foundation economist Nicolas Loris asked in a recent essay. "Because the end goal of the Green New Deal is to eliminate the use of coal, oil, natural gas, nuclear and the internal-combustion engine."
Consumer incentives
Despite a full decade of federal incentives designed to encourage sales, electric vehicles sales have so far failed to take off in the U.S.
Michigan consumers bought 3,571 electric cars in 2018. That was up 30 percent from 2017 but still accounted for less than 1 percent of all light vehicles sold in the state, according to the most recent sales data from the Alliance of Automobile Manufacturers.
As of 2018, electric vehicles accounted for nearly 8 percent of all sales in California, easily the highest rate in the nation. California is one of ten states that have set their own zero-emission vehicle standards, requiring 7 percent to 10 percent of all sales be electric by 2025.
Since 2010, the federal government has offered a $7,500 tax credit for consumers who purchase an electric vehicle. Those credits phase out once an automaker has sold 200,000 electric vehicles, a cap already hit by Tesla and GM.
Biden and Sen. Amy Klobuchar of Minnesota have pledged to restore the full electric vehicle tax credit for all automakers, while other Democratic presidential candidates including Sanders, Buttigieg, Warren and Bloomberg propose more expansive vehicle buy-back programs modeled after "cash for clunkers," Obama's 2009 stimulus program to incentivize new car purchases.
Sanders is proposing two major buy-back programs, including $2.09 trillion in grants and $681 billion in incentives for low- and moderate-income families and small businesses to trade in their vehicles for electric models, with larger incentives for American-made cars.
Electric vehicle sales appeared to fall slightly in 2019, said Griffith of the Ecology Center. He attributed the decline to pent-up demand for the Tesla Model 3, which hit the market in 2018 and boosted sales that year, and shrinking subsidies for GM and Tesla that will end later this year.
But Griffith said he expects demand to increase in coming years as companies like Ford (which is planning an electric F-150 and Mustang Mach E) and Plymouth-based startup Rivian offer new models that appeal to customers who prefer larger vehicles.
"As we see more and more of the utility vehicle and trucks and everything else start to electrify, I think there will be a lot more opportunity for consumers to find a vehicle that meets not only their environmental needs, but their other transportation desires… and personal tastes," he said.
Automaker aims
Detroit automakers are touting their own aggressive electrification plans and preparing to unleash an "onslaught" of new battery electric and hybrid models on the buying public in coming years, said Kristin Dziczek, a vice president at the Center for Automotive Research.
Still, she expects automakers would oppose the kind of aggressive mandates proposed by most Democratic presidential candidates.
"The industry is going to want to see the market drive this," Dziczek said. "The regulations are important, incentives are important, but they're not going to want the cart to get too far ahead of the horse. They're going to want to make sure the market is there."
Roughly 7 percent of light vehicles produced in the U.S. last year were either electric or hybrids, a rate inflated by Tesla production in California.
Michigan has 11 assembly plants and some 2,200 automotive research or design facilities, according to the Detroit Regional Chamber. Only 4 percent of vehicles manufactured in Michigan were electrified in 2019, but Tesla is "about to get a whole heck of a lot of competition," from Detroit, Dziczek said.
GM, citing a vision for an "all-electric future," recently announced plans to invest $2.2 billion at it's Detroit-Hamtramck plant to produce a variety of all-electric trucks and SUVs. The Detroit-based automaker is already producing the battery electric Bolt in Orion Township and plug-in hybrids at two Lansing-area factories.
Ford in November announced plans to produce battery electric and hybrid versions of its popular F-150 truck in Dearborn, part of a $1.45 billion investment in Michigan facilities.
Fiat Chrysler last year announced plans to produce plug-in hybrid Jeeps, with the potential for fully electric models in the future, as part of a $4.5 billion expansion in Metro Detroit.
By 2026, 24 percent of all vehicles manufactured in Michigan will be either electric or hybrids, according to Dziczek, compared to 22.5 percent in the rest of the country.
That's still a far cry from the fully electric future Democratic presidential candidates hope to stimulate in the next 10 or 15 years.
"A vast majority of the vehicles we expect will be sold out to 2040 will be internal combustion only or will be hybridized," Dziczek said. "So they're still going to have an engine and a transmission."
While future U.S. regulations are uncertain, experts said domestic automakers have been moving toward electric vehicles to sell in major markets that have stronger fuel efficiency mandates or carbon taxes, including the European Union and Canada. China has experimented with carbon taxes in major cities since 2011 and is planning nationwide adoption.
Those regulations "could really make expanded electrical vehicle production attractive" for U.S. manufacturers, but the industry outlook could depend on what international trade policies will look like under Trump or a new president, Rabe said.
Trump has renegotiated the North American Free Trade Agreement with Canada and Mexico, but long-term relationships with China and the European Union remain in flux. As recently as last month, Trump renewed threats to impose high tariffs on vehicle imports if the E.U. doesn't agree to a new trade deal, which could prompt retaliation.
"Michigan is a huge factor in this, but Michigan is an island in a national political context but an international world of trade, and all of these things relate," Rabe said. "Michigan and its citizens and representatives have to think about how they're going to play that and try to influence it."
What about workers?
While Democratic candidates are proposing a transformational shift in the auto industry, few are discussing how that transition will impact workers in Michigan and other states.
"For Michigan, that potentially has huge consequences," Rabe said. "What are going to be the transition issues for workers who either have to learn a new skill or perhaps adjust dramatically?"
Buttigieg, in his plan, proposes technology transition loans for automakers to retool assembly lines that build powertrains, the engine, transmission, drivetrain and other parts that make cars run.
Buttigieg insists the "future of transportation must be built in the U.S. by American workers with high-paying, high-quality careers." Sanders promises to "create millions of good-paying, unionized jobs building the automobile fleet of the future."
But union leaders fear electrification could do the opposite, leading to fewer jobs and lower pay in the auto industry.
Questions over electric production complicated contract negotiations between GM and the United Auto Workers that culminated in a strike last year.
The shift toward electric vehicles is "an opportunity to reinvest in U.S. manufacturing," the UAW wrote in a 39-page research paper proposing strategies for a "fair" future.
"This opportunity will be lost if [electric vehicles] or their components are imported or made by low-road suppliers who underpay workers. In order to preserve American jobs and work standards, what is needed is a proactive industrial policy that creates high-quality manufacturing jobs making EVs and their components."
Industry disruptions could be magnified in Michigan, which is one of the top states in the nation for engine and transmission production, according to Dziczek.
Moving away from internal combustion engines to electric motors could have a ripple effect on industry suppliers, she said.
"That's a lot of employment that is on the line as these vehicles transition. Plug-in hybrids, hybrids and all that stuff are going to still need engines and transmissions, but not as many and not as big."
Bloomberg News, founded by the presidential candidate, has reported extensively on automakers cutting jobs, primarily in the European Union, as they shift toward electric vehicle production.
Job retraining programs and manufacturer assistance could be part of the mix under a Bloomberg presidency, according to senior advisor Antha Williams. However, his published clean transportation plan does not include funding for industry or worker transitions.
"We think the most important thing in the short term is to set the ambitious target" of all electric vehicles sales by 2035, she said, "but I think we want to bring the full power of the federal government to bear in making the transition to a clean energy economy."
The UAW, in its 2019 report, said the shift to electric vehicles must include job retraining programs and financial support for transitioning workers.
Trade policies should discourage importation of electric vehicle components, and government production incentives should be targeted to promote a domestic supply chain, the union said.
"What is needed is a proactive industrial policy that promotes the production of EVs and their components in the U.S. under higher road conditions that benefit American workers and the communities that rely on manufacturing jobs."
Only donate if we've informed you about important Michigan issues
See what new members are saying about why they donated to Bridge Michigan:
"In order for this information to be accurate and unbiased it must be underwritten by its readers, not by special interests." - Larry S.
"Not many other media sources report on the topics Bridge does." - Susan B.
"Your journalism is outstanding and rare these days." - Mark S.
If you want to ensure the future of nonpartisan, nonprofit Michigan journalism, please become a member today. You, too, will be asked why you donated and maybe we'll feature your quote next time!