Detroit poll challengers were in same room, but had different accounts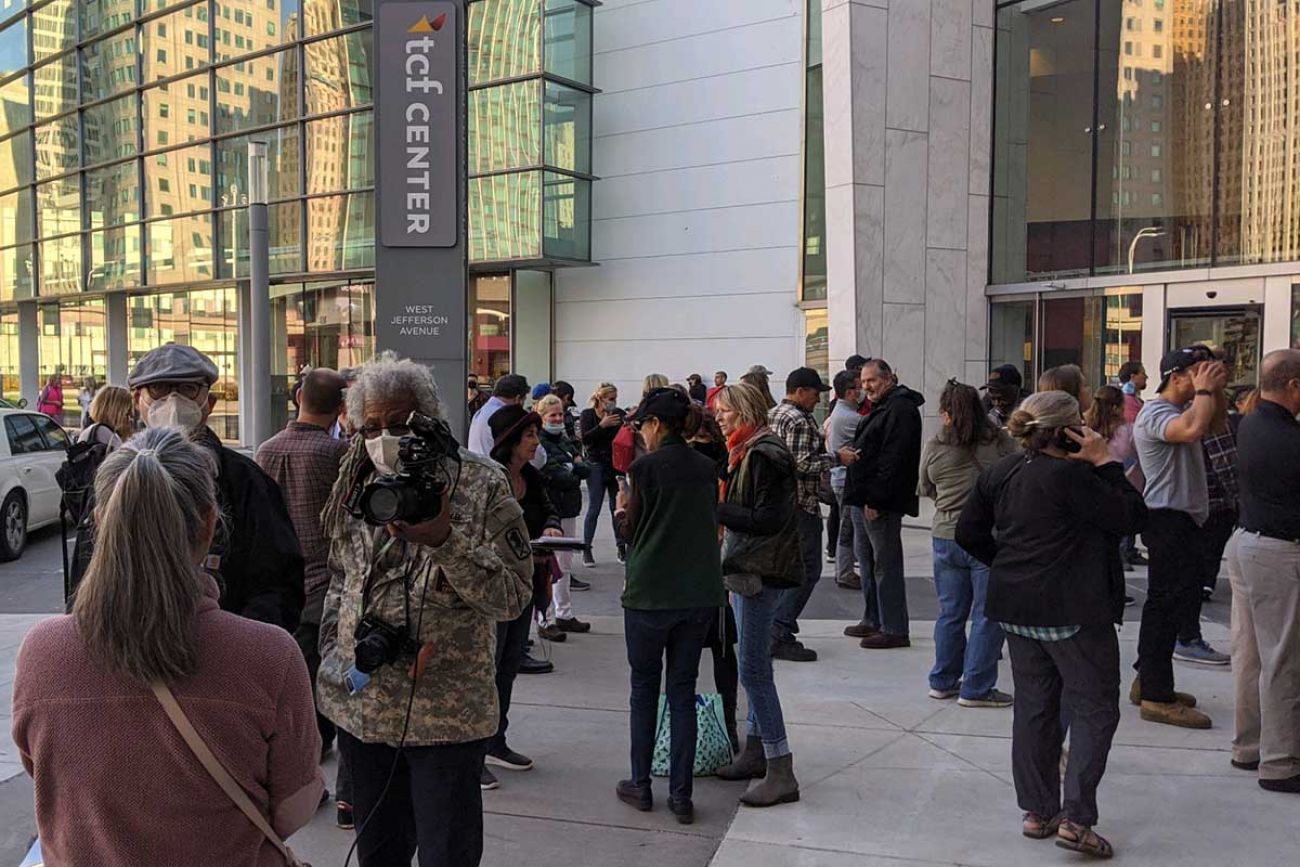 DETROIT—Gina Paschke and Brandy Robinson live a few miles away from each other and spent time in the same building as poll challengers during this week's election. Their perspectives on the experience, though, are miles apart.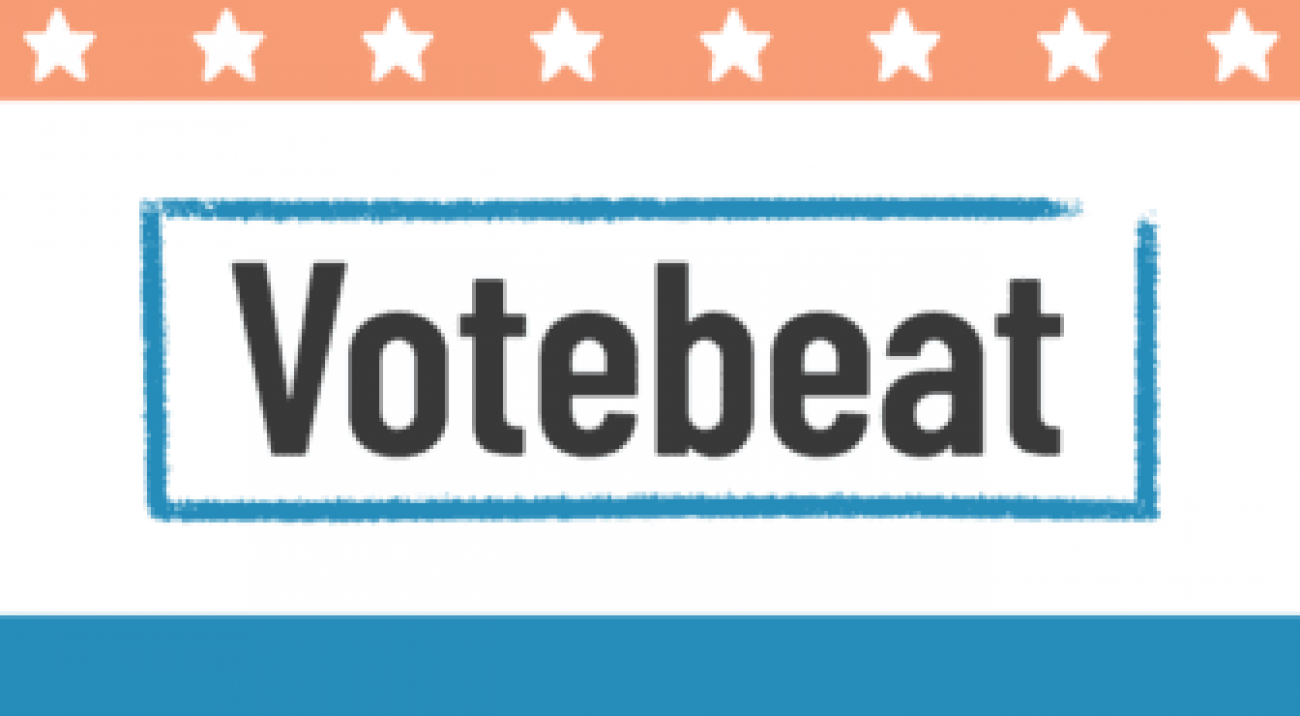 Paschke, 52, lives in Grosse Pointe Farms and was a Republican poll challenger at the TCF Center in Detroit, where absentee votes were counted. She says Democratic challengers followed Republican poll challengers around the room, making it difficult to observe the vote counts.
"They made it extremely difficult for us to be able to ask questions," she said. "They didn't want us there."
Robinson, 43, lives in Detroit and served as a Democratic poll challenger. She said President Trump's repeated allegations of fraud mobilized a "slew of white people" to serve as poll challengers and target Black voters.
She said they behaved like they were trying to "save Detroit from itself," and chose to come to the city because they believe "Black and Brown communities … aren't that smart" — and created a ton of anxiety among poll workers and slowed down the count.
"Talk about outside agitators, this was it," she said. "They were literally looking over the shoulders of these people who were largely Black, largely female, doing their job. Was it their right to do that? Absolutely, but the energy that they brought to the task was just awful."
The two accounts reflect vastly different perspectives of what happened during vote counting at the TCF Center that has been thrust into the national spotlight by Trump, who on Thursday claimed without proof that Detroit and Philadelphia engaged in fraud and are "engineering the outcome of the presidential race." In both states, strong turnouts in these cities helped push Democratic challenger Joe Biden into the lead.
In Bloomfield Hills on Friday, GOP National Committee Chair Ronna McDaniel amplified Trump's allegations, claiming numerous "irregularities" in Detroit.
"We intend to ensure every voter has their vote counted in observance with the law, that observers are granted the access they are due under state law, and that any irregularities that have occurred, whether by malicious intent or incompetence, are fully investigated to the full extent of the law," McDaniel said.
Detroit election officials say they saw nothing during the ballot count that gave them pause.
"No execution is perfect. This is not like an auto plant that runs day in and day out. This process gets turned on twice a year every other year." But on the whole, "everything was done well," Chris Thomas, a former state elections director who helped oversee Detroit's count, told Bridge Michigan.
Robinson, an African-American attorney, said she believes Republicans chose to target Black voters in a Democratic stronghold because their candidate was losing.
Republican poll challengers, by contrast, contend that they — not Democrats — were treated with contempt at the TCF Center as ballots were processed.
Several GOP challengers said that restrictions on challengers' entry, intimidation from other Democratic poll challengers and orders to stand six feet away from workers hindered their ability to observe the absentee ballot counting process.
Paschke said GOP challengers were not allowed to walk between tables, a restriction that made it difficult to read computer screens. Poll workers also didn't respond to challengers when they inquired about basic ballot counting processes, such as why a ballot was labeled as "problematic."
Thomas, the former state election director, disputed that restrictions were placed on GOP challengers.
"They could walk around anywhere they wanted," he said. "They're allowed to step in."
Republicans "had full access to everything," he added, and there is a "clear audit trail" of every ballot, starting with absentee applications, in the state's Qualified Voter File.
Paschke also alleged that poll challengers were short-handed in the facility. State law allows for one challenger per organization for each absent voter counting board – 134 in the city of Detroit.
"It was obvious we were not at capacity on the floor," Paschke said.
She and other challengers also expressed frustration that new challengers weren't allowed to replace ones who left.
But election officials and poll workers said restrictions on additional challengers were imposed because there were "way too many people" in the count room, given that they were all working during a pandemic.
"If we don't all end up with COVID, it'd be a miracle," Thomas said.
Not enough Republican inspectors?
GOP challengers, those who observe and at times question the counting, say there were not enough Republican election inspectors, those who count the absentee ballots.
State law requires that one Republican inspector and one Democratic inspector be present when absentee ballots are counted.
Ulli Sherer, 59, a GOP challenger from Grosse Pointe Farms, said when she asked a table of five election inspectors if any of them were from the Republican Party, all the workers responded that they were not.
Other challengers say workers refused to share their political affiliation, so it was impossible to know whether there were Republicans present.
Monica Palmer, the chairperson of the Wayne County Board of Canvassers, said she witnessed adjudication of ballots without Republican inspectors present when she came to the TCF Center to "observe the counting process."
"Several Republicans I know applied for the [inspector] positions and were told that staffing was full or never had their calls returned," Palmer told Bridge Michigan. "So I'm asking for clarification on the hiring process, how do they make sure they have an ample amount of Democrats and Republicans to cover those offices."
Jonathan Kinloch, chairman of the 13th Congressional District Democratic Party and vice chairperson of the Wayne County Board of Canvassers, disputed that, saying there were many Republican election inspectors participating in the counting process this year.
He also said it is inappropriate for canvassers, who certify election results, to be also serving as poll challengers, as he says Palmer did this year.
"I chose to remove myself on the front end of the election process because I understood the sensitivity of the situation," Kinloch said.
'Mysterious' ballots, debunked theories
Several GOP challengers alleged that additional ballots were counted that arrived at the TCF Center after Election Day was over, but election officials say there is no validity to these claims, either.
Gordon Pennington, 65, of Owosso, a poll challenger with the conservative Election Integrity Fund, said he worked the overnight shift at the TCF Center and that at 3:45 a.m. Wednesday a truck came in with 38,000 ballots on pallets, with no indication of where the ballots came from.
"Heads of the canvass board witnessed it and said 'What's the provenance of these ballots?'" Pennington told Bridge. "It has still not been answered."
It's unclear whether Pennington was referencing the already debunked theory that a man was seen bringing new ballots from a white van into the TCF Center in the middle of the night. The man turned out to be a photographer from WXYZ-TV Detroit, and he was transporting his camera equipment.
Still, Charlie Spies, a campaign attorney for Michigan Republican U.S. Senate candidate John James, brought up poll challengers' statements during a Wayne County Board of Canvassers meeting Thursday.
"We have seen and we have witnesses that saw the mysterious appearance of ballots at the TCF Center that cannot be accounted for," he said during the meeting.
Again, Thomas said, he has seen nothing to back such claims.
"It may be a nice story that makes people feel good in terms of why they may have lost," he said of Republican claims, "but the reality is you lost because you didn't have as many votes as the other person."
'Challenge every ballot'
Some first-time challengers say they didn't know enough about the absentee ballot counting process to serve as witnesses to claims of fraud.
Derrick Klug, 34, of Pontiac, a novice GOP poll challenger at the TCF center, described the day as "chaotic." He said he and many other GOP challengers didn't seem to have a firm grasp on the absentee ballot counting process.
At one point, several GOP poll challengers said they were instructed by Republican attorneys to "challenge every ballot," he said.
Lisa Gage, 64, a GOP challenger from Grosse Pointe, said the instructions came after Trump filed the lawsuit in Michigan on Wednesday afternoon, and after election officials barred GOP poll challengers lined up outside the center from entering the building.
Clare Allenson, a poll challenger with the Lawyers' Committee Election Protection Team, a nonprofit, said challenges can only be made on specific grounds.
"You cannot just shout out a general challenge to the fact that votes are being counted, and they were not able to get specific," she said.
Robinson, the Democratic challenger, said Republican challenges were clearly made with the objective of trying to slow down the counting process.
The biggest disruption came from Republican poll challengers outside of the TCF Center who were barred from entry, said Joane McAfee, another poll challenger with the Lawyers' Committee group, who noted that several outside protesters beat on the glass windows of the building.
"They were hitting it as hard as they could until the police ended up going outside of the room and standing there," McAfee told Bridge. "It was a very tense situation and it was very clear that one group was there to cause chaos and to intimidate and cause any confusion they could."
McAfee said poll workers continued to do their work "under the worst of circumstances."
Nick Roumel, an Ann Arbor attorney, said he went to Detroit Wednesday morning as an observer after receiving a call from a Democratic Party leader saying more lawyers were needed at the TCF Center.
After spending the day there, he said the atmosphere inside was calm, other than a few people who had to be escorted out by police and the banging on windows after the call went out for more Republican challengers.
"It was an orderly, professional process," Roumel said. "The complete opposite to what the president described in his remarks."
Roumel added that he and other Democrats and Republican poll challengers all had full access to the process, discounting reports that Republicans were frozen out of observing the ballot count.
"They were practically breathing on them," Roumel said. "They just weren't able to touch ballots."
Aghogho Edevbie, the Michigan director for voting rights advocacy group All Voting is Local, said it is important that clerks and other local officials enforce the rules that limit poll challengers from making baseless accusations.
"Poll challengers are there to ensure that we have a functioning democracy and they're legally allowed to be involved," he said. "But as is pretty clear under the law, they're not allowed to frustrate the process."
With conspiracy theories running rampant online and elsewhere, Thomas, who worked as Michigan's Director of Elections for 36 years under both Democratic and Republican Secretaries of State, urged the public to "focus on reality, find out how processes really work and then try to line up that with the way they did work."
"It's always a little chaotic with the poll challengers, but the counting process was not chaotic," he said.
Klug, the GOP challenger from Pontiac, said he did not see any activity that raised questions about fraud.
"People say they saw fishy things," Klug said. "I personally didn't see anything fishy."
This article is made possible through Votebeat, a nonpartisan reporting project covering local election integrity and voting access. This article is available for reprint under the terms of Votebeat's republishing policy.
Only donate if we've informed you about important Michigan issues
See what new members are saying about why they donated to Bridge Michigan:
"In order for this information to be accurate and unbiased it must be underwritten by its readers, not by special interests." - Larry S.
"Not many other media sources report on the topics Bridge does." - Susan B.
"Your journalism is outstanding and rare these days." - Mark S.
If you want to ensure the future of nonpartisan, nonprofit Michigan journalism, please become a member today. You, too, will be asked why you donated and maybe we'll feature your quote next time!