Groups behind Michigan ballot initiatives mull challenges to lame-duck laws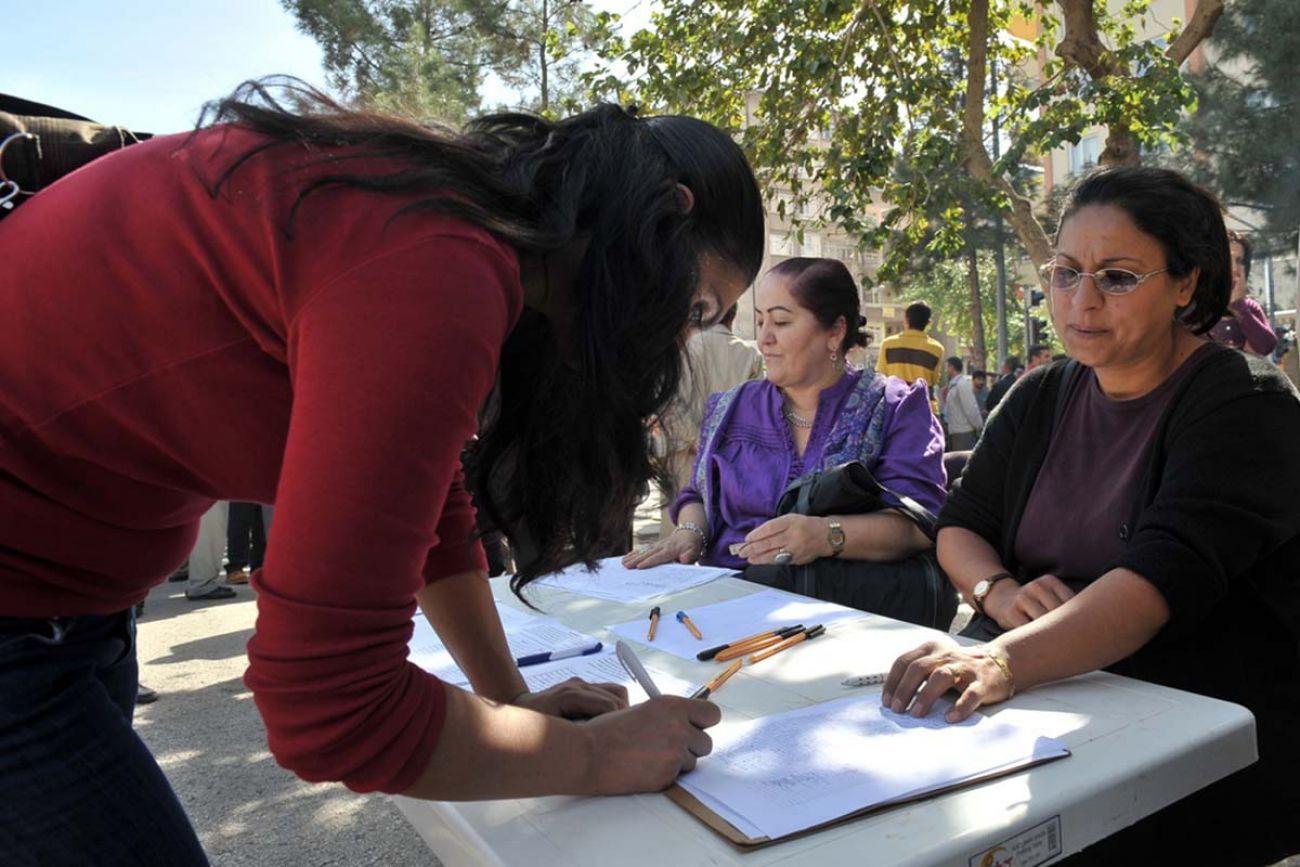 Michigan Government
Groups behind Michigan ballot initiatives mull challenges to lame-duck laws
Sept. 2019: Michigan law limiting ballot drives unconstitutional, court rules
Proponents of at least three 2018 ballot committees say they are exploring challenges to new state laws passed by lame-duck Republicans in December — including one law that critics say could make citizen ballot drives more difficult.
A representative for the Voters Not Politicians ballot committee and an attorney representing both the MI Time to Care and Michigan One Fair Wage ballot committees told Bridge the groups have not yet decided on a strategy to challenge the controversial lame-duck laws, which they contend are unconstitutional. Discussions are ongoing.
Three laws are in their sights — GOP lawmakers' rewrites of citizen-initiated laws to raise Michigan's minimum wage law and require employers to offer paid sick leave, both of which watered down the proposals' strongest provisions, and a separate lame-duck law that would limit signatures collected for petition ballot drives to 15 percent from any single congressional district in the state.
Republican Gov. Rick Snyder signed all three of the bills into law in December as the Legislature wrapped up its two-year term, as many of the lawmakers were term-limited out of office and Democratic Gov. Gretchen Whitmer stood poised to take over for Snyder.
These three new laws aren't the only Republican-backed lame-duck actions now facing possible challenges.
In the first week of the new Democratic administration, Whitmer asked new Democratic Attorney General Dana Nessel to weigh in on Snyder's signing of legislation to create a new authority to oversee the building of a tunnel beneath the Straits of Mackinac to house Enbridge Inc.'s controversial Line 5 pipeline. And the Michigan Department of Education said it plans to ask Nessel to review another law to grade public schools on an A-F scale to determine whether it violates federal law. Nessel expressed enthusiasm for taking up the first request, but so far it's unclear how she feels about the second.
Amber McCann, spokeswoman for new Senate Majority Leader Mike Shirkey, R-Clarklake, said Shirkey and Senate Republicans remain confident they're on solid legal ground with the bills passed during lame-duck session and are "prepared to defend that legislation in the event of a legal challenge."
Meanwhile, the attorneys mulling challenges told Bridge they are in discussions with opponents of the Republican-backed measures. Among options being considered: new citizen referendums in 2020; seeking legal opinions from Nessel's office, which courts have found to be binding on state agencies; filing lawsuits challenging the constitutionality of the laws, or launching new ballot drives.
"We're exploring all of our options, and nothing is off of the table at this point," said Elizabeth Battiste, a spokeswoman for the Voters Not Politicians ballot committee, which ran a successful volunteer signature-gathering campaign to change Michigan's legislative redistricting process under Proposal 2 and is now considering whether to get involved in other issues.
Battiste declined to say what strategy Voters Not Politicians might back.
VNP says it is particularly concerned about Public Act 608 of 2018, which sets a ceiling for collecting voters' signatures in petition drives at 15 percent in a single congressional district. Opponents of the law argue that the measure is unconstitutional and would preclude some Michigan voters from having a voice in a citizen initiative.
"Our volunteers are very concerned about it. They dedicated a lot of their time and energy in making sure their voices could be heard," Battiste said. "We want to make sure that others have the opportunity to do so, as well."
In addition, ballot committees that led the minimum wage and paid sick leave petitions — Michigan One Fair Wage and MI Time to Care, respectively — are weighing options after the GOP-led Legislature preempted efforts to put both measures on the November ballot, then strongly diluted the progressive petitions in lame duck. They're also concerned about the new petition signature requirements, said Mark Brewer, an attorney representing both committees.
GOP lawmakers and business groups said the citizen proposals as written were unduly burdensome on the business community and the state's recovering economy, and would have made compliance difficult.
Backers of the original ballot measures argue that the Legislature acted unlawfully by amending citizen initiatives in the same legislative term in which they were adopted, citing a 1964 opinion from then-Michigan Attorney General Frank Kelley.
Attorneys for business groups, and former Republican Attorney General Bill Schuette, maintain that the Legislature was, in fact, allowed to do so.
Brewer declined to disclose details of the strategies his clients are considering, but said various options are "not mutually exclusive" and more than one could be tried at the same time.
MI Time to Care already has filed a new sick-leave petition for the November 2020 ballot with the same language as in 2018, contending that Whitmer likely would veto another attempt by the GOP, which still controls the state House and Senate, to roll back its provisions.
Ballot drives will already be more challenging in coming election cycles, as high voter turnout in 2018 means committees will need to collect even more signatures to land on the ballot. Groups that want to oppose the new laws via referendum only have until late March to submit a petition, which means they'd need at least 212,530 valid signatures before then — all while following the new signature rules of one law they hope to challenge.
Since Public Act 608 went into effect immediately, anyone pursuing a referendum on this law or others would have to comply with its new 15 percent signature limits, said Peter Ruddell, a partner specializing in election law at the Honigman LLP law firm in Lansing.
Ruddell said the firm has been approached by "multiple groups" asking about mounting a legal challenge to the new petition law, but is not yet representing a client. He declined to disclose which groups have contacted Honigman.
While a referendum offers more certainty than relying on a court opinion, "it would be challenging based on your timing and based on your 15 percent requirement," Ruddell told Bridge. He added that the signature limit likely will be the biggest legal question to resolve.
Right to Life of Michigan, which also opposed the petition bill as it moved through the Legislature, likely won't join an effort to challenge the law, said Genevieve Marnon, the organization's legislative director.
The group moved from opposing the petition bill to taking a neutral position, she said, in large part because it was rewritten in December to remove a requirement that volunteer signature collectors file affidavits with the Michigan Secretary of State's office. That requirement exists now only for paid circulators, which Marnon said Right to Life does not hire.
"We believe that we can work within the new law and still be successful," Marnon said, adding that she believes other organizations will attempt to challenge it. "We don't have any intentions at this point of joining in the legal challenge."
Bridge reporter Riley Beggin contributed to this report.
We're not just a news organization, we're also your neighbors
We've been there for you with daily Michigan COVID-19 news; reporting on the emergence of the virus, daily numbers with our tracker and dashboard, exploding unemployment, and we finally were able to report on mass vaccine distribution. We report because the news impacts all of us. Will you please donate and help us reach our goal of 15,000 members in 2021?