Joe Biden touts 'Buy American' jobs plan, rips Donald Trump in Michigan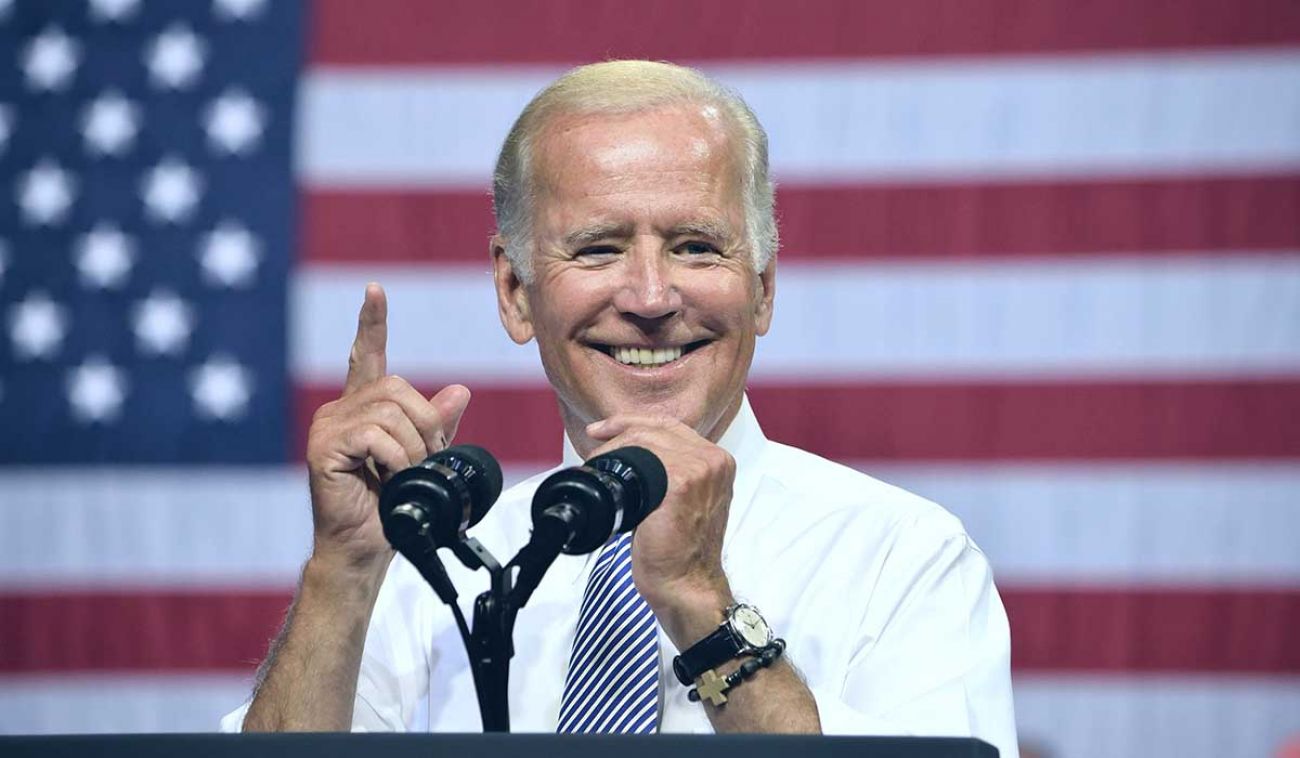 Democrat Joe Biden appealed to blue-collar voters Wednesday in Macomb County, promising to be the most union-friendly president in American history while blaming President Donald Trump's "failed response" to COVID-19 for recent economic struggles.
Speaking to a small group of union workers, Biden outlined plans to boost manufacturing by toughening "Buy American" provisions for federal contracts. He proposed a new tax penalty for companies that "offshore jobs" but a new tax incentive for those that invest in domestic facilities.
"I'm not looking to punish American businesses, but there's a better way," Biden said in a speech from a parking lot outside the UAW Region 1 headquarters in Warren, where he stood in front of several Ford and General Motors vehicles, including a Chevy Bolt made in Lake Orion.
"Make it in Michigan. Make it in America. Invest in our communities and the workers in places like Warren."
It was Biden's first campaign stop in Michigan since the March presidential primary, and his first since the coronavirus was declared a global pandemic.
His visit points to Michigan's possible re-emergence as a battleground in the runup to November. Trump, who narrowly won the state in 2016, is expected in the Saginaw region Thursday.
'Life-and-death betrayal'
Biden stepped to the podium in Warren just hours after the release of explosive new reporting from Bob Woodward, including audio from March in which Trump is heard telling the journalist he "wanted to always play down" the coronavirus pandemic to avoid public "panic."
That was nearly two months after Trump reportedly told Woodward the virus was "deadly stuff" and acknowledged it could be transmitted through the air.
"He willingly and knowingly lied about the threat posed to the county for months," Biden said in Macomb County. "He failed to do his job on purpose. It was a life-and-death betrayal of the American people."
Trump spokesperson Kayleigh McEnany on Wednesday said the president "never downplayed the virus." Rather, Trump "was expressing calm" and "embodied the American spirit" of unity in the face of the pandemic, she said.
'Made in America'
Biden touted his role in the 2009 auto industry bailout and accused Trump of breaking promises from 2016, when the New York businessman told Macomb County voters they would not lose a single manufacturing plant if he were elected.
"When the GM transmission plant here in Warren closed last year, I bet the workers weren't all that comforted by Trump's empty promises," Biden said.
Biden claimed the auto industry would benefit from his plan to "ensure the future is Made in America by all of America's workers" that would tighten Buy American provisions and commit the federal government to spending $400 billion on domestically produced products, materials and services, including "tens of billions of dollars" on clean energy vehicles and products.
In new details announced Wednesday, Biden said he would create a 10 percent tax to penalize U.S. companies that offshore jobs to other countries and create a 10 percent tax credit to reward companies that make investments to create jobs in America. He vowed to close what he called "major offshoring loopholes" in Trump's 2017 tax cut plan, including an exemption on the first 10 percent of profit for a company that locates production or call centers overseas.
The former vice president proposes $300 billion in spending on research and development for "breakthrough technologies," including electric vehicle technology, lightweight materials, artificial intelligence and 5G. In addition, he wants incentives and financing tools to help American manufacturers retool facilities, particularly smaller employers.
Biden has not said how he would pay for all his initiatives but has promised to roll back Trump tax cuts for wealthy residents and corporations. The former vice president has pledged he will not raise taxes on anyone earning less than $400,000 per year.
'Ground zero for the American working class'
Macomb County is considered one of Michigan's preeminent battlegrounds as Biden seeks to woo blue-collar voters who flocked to Trump four years ago.
Former President Barack Obama won Macomb by nearly 9 percentage points in 2008 and by 4 points in 2012 before Trump trounced Hillary Clinton by nearly 12 points in 2016.
Trump's 48,348-vote margin in Macomb County helped him overcome a deficit in the rest of the state. He won Michigan by 10,704 votes after campaigning on promises to save auto jobs and bring manufacturing back to the state.
Warren is "ground zero for the American working class," U.S. Rep. Andy Levin, D-Royal Oak, said Tuesday ahead of Biden's visit.
As of February — prior to the coronavirus pandemic — Michigan was home to about 40,300 auto manufacturing jobs, down about 2,000 from when Trump took office. But across all industries, the state has added about 6,600 manufacturing jobs during Trump's tenure. Roughly 623,700 Michiganders had manufacturing jobs before COVID-19 prompted business closures and layoffs.
Michigan Republicans marked Biden's visit by bashing him for his vote as a senator for the North American Free Trade Agreement, a deal unions have blamed for overseas job losses. Trump replaced NAFTA with the United States-Mexico-Canada Agreement in January.
While most major unions support Biden, he's seen as a "joke" by members, said Terry Bowman, a Ford assembly line worker and vice chair of the Michigan Republican Party.
Trump is the "perfect president that union workers and blue-collar workers have looked for for more than a generation," Bowman said.
A social-distanced campaign
Biden spoke to a group of UAW union members at the campaign event in Warren, which was not open to the public and was attended by a small number of "pool" reporters, whose chairs were spaced out.
Gov. Gretchen Whitmer, Sen. Debbie Stabenow and Michigan AFL-CIO president Ron Bieber also attended, according to UAW Treasurer Ray Curry, who filled in to introduce Biden because UAW President Rory Gamble had entered precautionary quarantine after a family member awaited COVID-19 test results.
Biden has been running a socially distant campaign during the pandemic, eschewing the kind of large rallies he last held in Detroit on March 9, the night before Michigan's primary and the state's first confirmed cases of the coronavirus.
Trump has recently drawn large crowds in other states and his campaign is offering public tickets to his Thursday event at the MBS International Airport near Saginaw.
We're not just a news organization, we're also your neighbors
We've been there for you with daily Michigan COVID-19 news; reporting on the emergence of the virus, daily numbers with our tracker and dashboard, exploding unemployment, and we finally were able to report on mass vaccine distribution. We report because the news impacts all of us. Will you please donate and help us reach our goal of 15,000 members in 2021?