Judge: Jury should decide if Michigan Rep. Larry Inman broke the law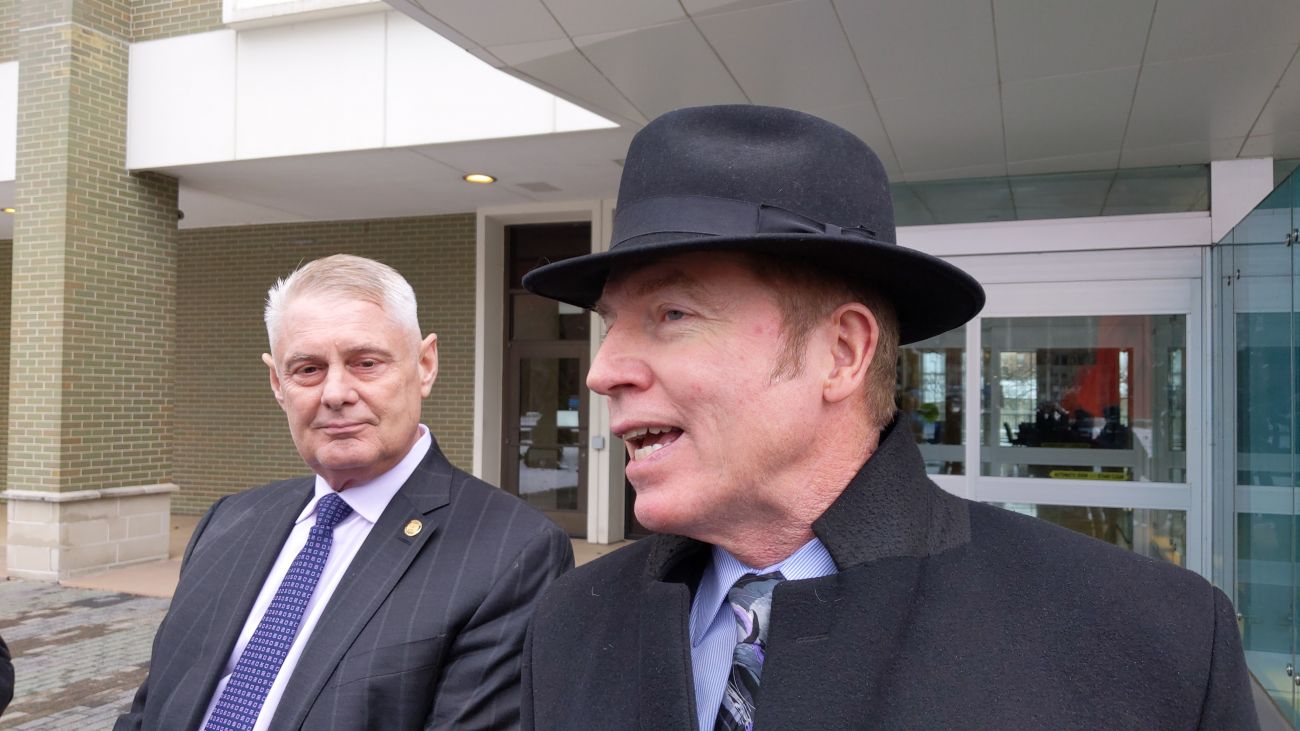 LANSING — Michigan state Rep. Larry Inman is headed to trial on bribery and extortion charges after a federal judge on Tuesday denied his attempt to dismiss the case.
Prosecutors contend the Traverse City-area Republican attempted to sell his vote on a controversial prevailing wage repeal initiative in 2018. They've produced a series of text messages that show him soliciting campaign contributions from a union group.
A grand jury found Inman "crossed the line" in those text messages, and a jury should have the same opportunity, U.S. District Court Robert Jonker wrote in an opinion promising to announce a trial date in a separate order.
"The court believes the case inevitably raises First Amendment issues about the line between criminal bribery or extortion, on the one hand, and protected political activity on the other hand," Jonker wrote.
Related stories on Larry Inman:
"After review, however, the court is satisfied those concerns are best addressed through a careful crafting or jury instructions, rather than dismissal of the indictment."
Inman has pleaded not guilty to all charges in the case and returned to work in the Michigan House last month after seeking treatment for an opioid addiction. His colleagues have called on him to resign, and local activists have launched a petition drive seeking a recall election.
His attorney, Chris Cooke, had sought to dismiss the case on First Amendment grounds, arguing Inman's requests for campaign contributions were legal and did not fall under the purview of federal prosecution.
"Obviously we're disappointed," Cooke said Tuesday after Jonker's ruling. "This was a case where it would have been appropriate to set some parameters as far as the degree and extent of these prosecutions."
Text messages first revealed in the grand jury indictment showed Inman seeking contributions for himself and other lawmakers from the Michigan Regional Council of Carpenters and Millwrights, a labor union that opposed the prevailing wage repeal legislation.
"Carpenters have been good to me, where are the rest of the trades on checks?" Inman wrote in one message to a union lobbyist. "We only have 12 people to block it. You said all 12 will get $30,000 each to help there campaigns. That did not happen, we will get a ton of pressure on this vote."
Additional texts released by prosecutors show Inman also sought contributions from other unions opposing the measure, including IBEW Local 498.
"The R party will be all over my ass," he wrote in one message. "Me I need money, and then help with votes! Larry."
Inman ultimately voted for the repeal, which was opposed by the unions he had sought contributions from. Republicans successfully ended what had been a longstanding wage guarantee for construction workers on government-funded projects, and Inman went on to win re-election over Democratic challenger Dan O'Neil by 349 votes.
"To the Defendant all of this is part of legitimate, albeit perhaps unsavory, legislative sausage making," Jonker wrote in his opinion sending the case to trial. "But the government disagrees and argues Defendant Inman engaged in a criminal attempt to extort money from the MRCCM and to corruptly solicit a campaign contribution in exchange for an official act."
A jury will decide.
Facts matter. Trust matters. Journalism matters.
If you learned something from the story you're reading please consider supporting our work. Your donation allows us to keep our Michigan-focused reporting and analysis free and accessible to all. All donations are voluntary, but for as little as $1 you can become a member of Bridge Club and support freedom of the press in Michigan during a crucial election year.