Michigan agrees to pay $80 million in juvenile prison suit, enact reforms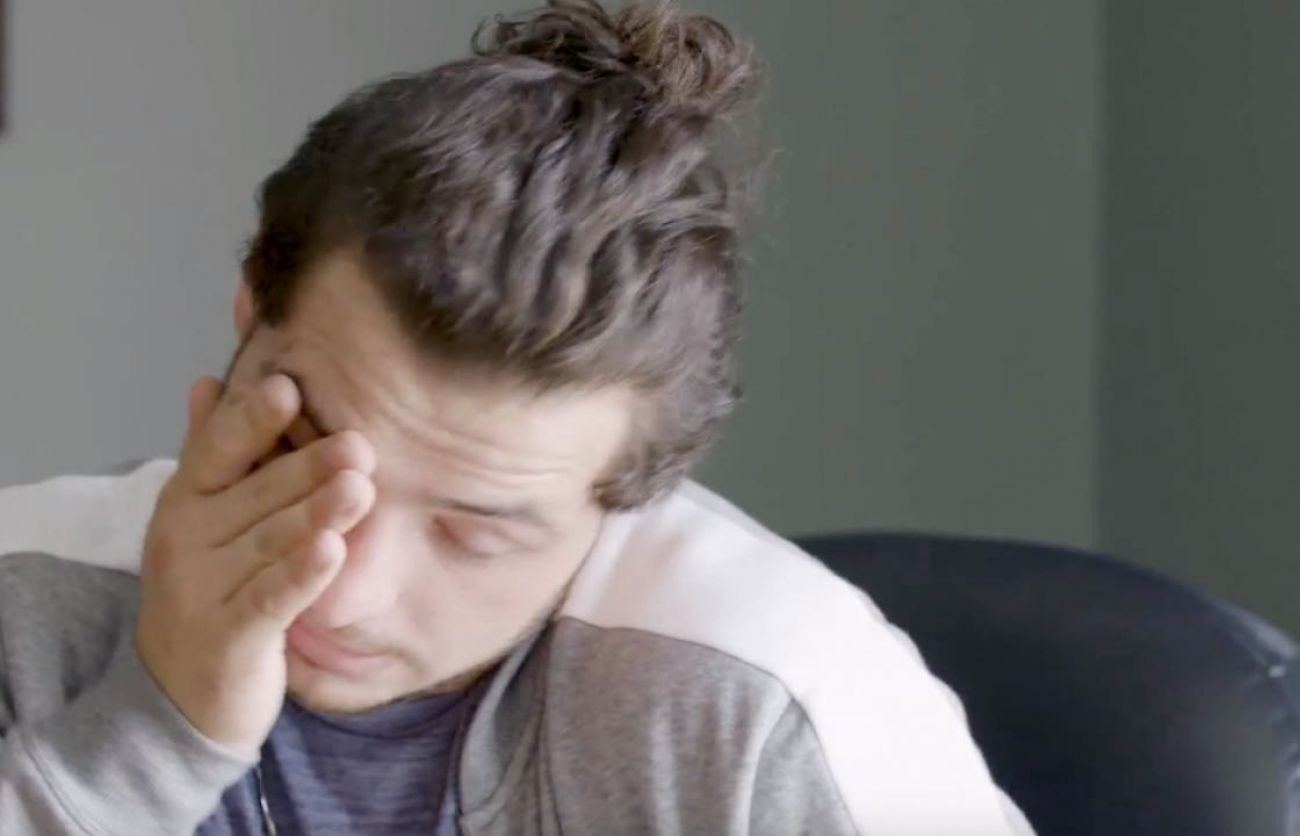 Video: Hear the accounts of two plaintiffs who said they were raped as juveniles when housed with adult prison inmates
After more than six years of fighting the case in court, state officials signed off Thursday on a $80 million settlement of a class-action lawsuit involving inmates who allege they were raped and abused as juveniles by adult prisoners in Michigan prisons.
Under the agreement, signed off on by Attorney General Dana Nessel, the Michigan Department of Corrections also commits to establish a "culture of humane treatment" of juvenile prisoners, including eliminating solitary confinement of juvenile prisoners as a discipline measure and requiring staff to file written reports when allegations of sexual abuse are made, which juveniles said guards were reluctant to do when they complained.
It also requires additional training for prison staff on the developmental traits of juveniles and confidential counseling for plaintiffs who are in state prison.
Related articles:
Timeline of Michigan $80 million juvenile prisoners lawsuit
Key dates in the years-long battle by juvenile inmates to seek redress for sexual assaults they said they suffered when they were housed with adult inmates in Michigan prison facilities. A settlement was announced Thursday, Feb. 27:
2003 —Congress approves the Prison Rape Elimination Act, aimed at studying prison assault incidents and setting national standards to protect prisoners from sexual abuse. Its passage followed widespread reports of rape in U.S. prisons.
2004 — Michigan acknowledges juvenile offenders are "five times more likely" to be sexually assaulted in prison than adult inmates. Nonetheless, they would remain housed with adult inmates in prisons across the state for nearly a decade longer.
2009 — Michigan agrees to pay $100 million in a class-action lawsuit by women inmates sexually assaulted by prison staff. The state had denied the claims for more than a decade and had refused previous settlement offers for lower amounts.
August 2013 — The Michigan Department of Corrections completes the process of separating prisoners 17 and younger from adult prisoners.
December 2013 — A lawsuit filed in Washtenaw Circuit Court by seven juvenile prisoners accuses the corrections department of failing to prevent their sexual abuse by adults. Two plaintiffs say they were raped repeatedly after cellmates sold access to their cell — which prison staff members knew about. A parallel suit in federal court proceeds as well.
January 2014 — Michigan Court of Appeals rejects effort by then-Attorney General Bill Schuette to move the case to the state Court of Claims, where it could not be heard by a jury. Judge Amy Ronayne Krause calls AG's attempted legal maneuver "really rather ... odious."
October 2014 - Washtenaw County Judge Carol Kuhnke grants motion to certify the juvenile prisoner case as a class-action lawsuit; the number of plaintiffs would grow to more than 1,200, according to the state.
April 2015 - Aside from its myriad procedural objections to the lawsuit, the state continues to insist there's no evidence to back plaintiff claims. MDOC spokesperson Chris Gautz says in a statement to Bridge that "we are confident the assertions made in the lawsuit are false and we are vigorously defending the department." [Four years later, in October 2019, Attorney General Dana Nessel would tell Bridge: "Many of the allegations only surfaced after litigation ensued and there is no corroborating evidence that the alleged assault occurred…"]
2018 — Plaintiffs win key victory when the Michigan Court of Appeals rules that state prison inmates are entitled to legal protection under the state's Elliott-Larsen Civil Rights Act.
January 2020 — A federal court document reveals that plaintiffs and the state reached a "class settlement on damages" in the litigation. Negotiations continue on requested changes to state prison practices sought by lawyers for inmates.
Feb. 27, 2020 — The state reaches final settlement, agreeing to pay $80 million to the plaintiffs and enact several changes in department policy to better protect juvenile inmates. A judge must still sign off on the deal.
Despite the $80 million payout, the state does not admit to liability as part of the deal. Indeed, in a press release announcing the settlement, the state continued to say "MDOC was never able to corroborate the allegations made by plaintiffs about widespread sexual abuse in state prisons."
Plaintiffs attorney Deborah LaBelle scoffed at the suggestion that there was not sufficient evidence of widespread abuse. "The only way you could reach that conclusion is if you did not believe the heartbreaking stories of these youth coming forward and reporting the abuse," she told Bridge. "To continue to deny it happened is to continue to victimize them."
LaBelle was the lead attorney in the juveniles' 2013 lawsuit filed in Washtenaw County Circuit Court and a parallel suit in federal court. She told Bridge that the settlement funds, to be paid out over three years, will allow prisoners harmed as juveniles to obtain counseling and begin a long-needed healing process.
"These youth spoke out about the terrible abuse they suffered while they were in there, in hopes of no one else being so damaged," LaBelle told Bridge Magazine in a statement.
"We are supposed to help youth learn from their mistakes and come home to begin their lives with a fresh start, not return to them more damaged because of the acts of the very people charged with their care and custody. We are hopeful that settlement both changes the way our state operates and treats our youth and provides them with resources for them to begin to heal."
Nessel's office said in the statement that MDOC "has taken proactive steps to address issues raised in the lawsuit and, through the settlement agreement, has agreed to additional measures. The parties look forward to putting this litigation to an end and begin the process of moving forward."
Both suits are now dismissed pending final approval of the settlement by Washtenaw County Circuit Court Judge Carol Kuhnke in April.
A court document said the $80-million payment will be divided so that those who suffered the most harm receive more compensation. The money will be paid out as follows:
$30 million split among prisoners who suffered at least one sexual assault from an adult prisoner, with points allocated based on the severity of the incidents;
$16 million for prisoners sexually assaulted by an adult but where there was no penetration;
$4 million for those put in solitary confinement;
$1.66 million for inmates eligible for enhanced payments;
$1 million for inmates physically assaulted or tasered by staff members, resulting in injury;
$17.5 million to plaintiff lawyers, which is one-third of the net recovery for inmates of $52.7 million
$1 million to attorneys to recover costs expended in the litigation
The remaining nearly $9 million is reserved for additional rewards
LaBelle said the sexual abuse and solitary confinement endured by some inmates inflicted deep psychological harm, with many diagnosed with post-traumatic stress disorder, anxiety or depression.
She said half of the former juvenile inmates in the settlement class have been released from prison. But she said they have struggled to hold jobs or build constructive relationships, challenges she said are related to the emotional scars from the sexual assaults.
According to the lawsuits, juvenile prisoners ages 14 to 17 were sexually abused by adult prisoners and guards in multiple state prisons between 2009 and 2013. That was years after the state acknowledged that juvenile inmates were "five times more likely" to be sexually assaulted when placed in an adult prison.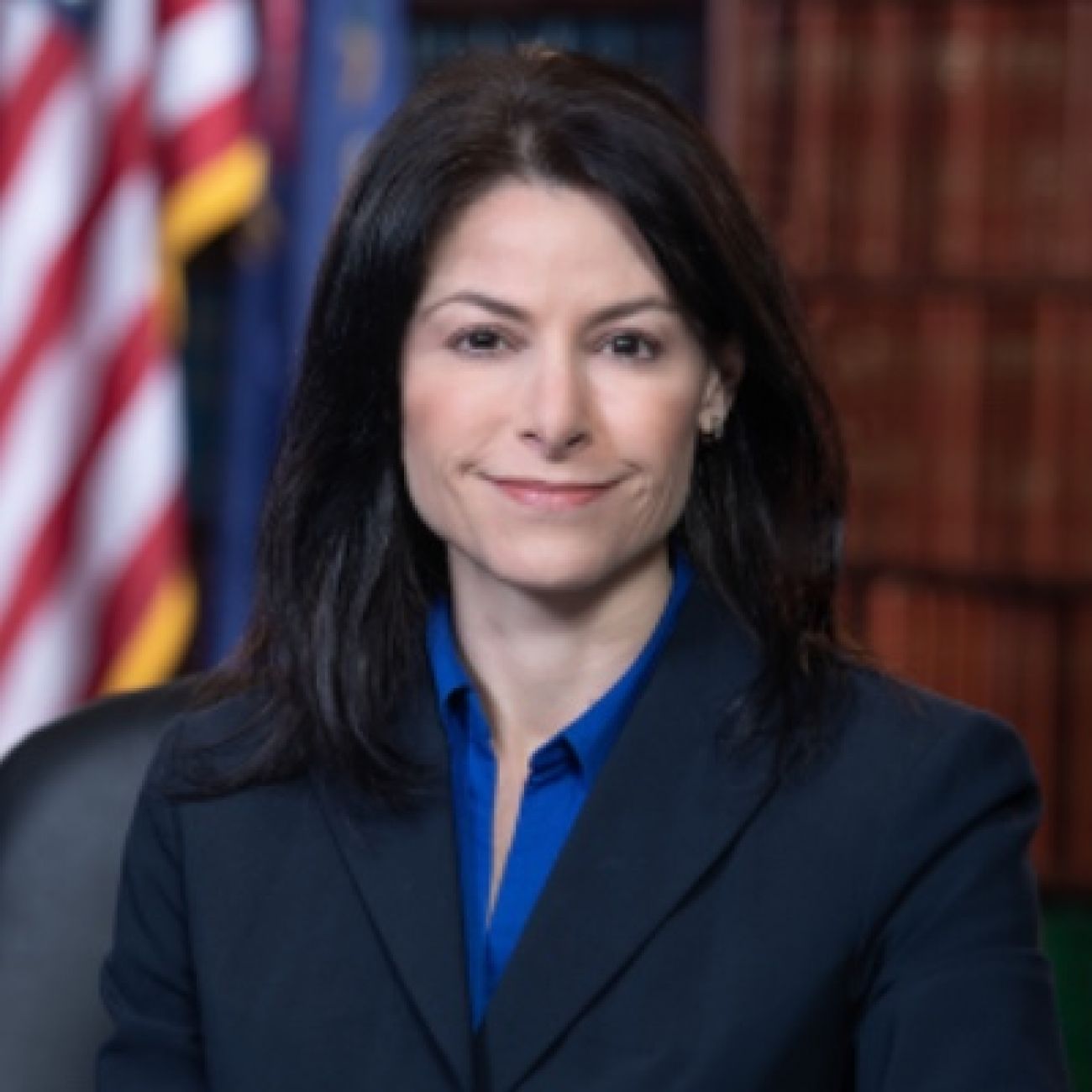 The juvenile prisoners said prison officers ignored or laughed off complaints of rape and sexual assault by adult inmates. In some cases, officers themselves assaulted juveniles, they said. They said the abuse was constant: in prison cells, showers, closets, bathrooms and hallways.
The alleged attacks followed passage of the federal Prison Rape Elimination Act in 2003, based on congressional findings that juvenile prisoners were at high risk of sexual abuse in adult prisons.
Despite those findings, Michigan did not finalize its efforts to segregate inmates 17 and younger from adult prisoners until August 2013, one year after federal guidelines called for juveniles to be separated by "sight and sound" from adults.
Between 2004 and 2013, Michigan inmates filed more than 3,500 sexual abuse-related complaints, according to the MDOC. The state substantiated 6 percent of the claims. In 2012, according to the Detroit News, Michigan averaged 91 prisoners under the age of 18 in adult prisons per day — sixth highest in the nation, according to the federal Bureau of Justice Statistics.
Plaintiffs said they were hesitant to file complaints because they didn't think they would be taken seriously or they feared retaliation by officers or other prisoners.
"I was raped three separate times by three different prisoners," one former juvenile prisoner said in a video recorded by his legal counsel and posted by Bridge. Warning: The video contains graphic language and descriptions of sexual assaults.
The video includes MDOC camera footage that shows prisoners identified as juveniles by plaintiff lawyers verbally harassed by other prisoners in blunt, sexual language as they are led by guards past prison cells.
The same juvenile prisoner said in the video that a prison guard repeatedly harassed him, then made him perform oral sex on the guard in a shower.
"They crippled me emotionally. They crippled me mentally. I wake up from nightmares about it," he said of his time in adult prison.
"My heart drops, like everything, I feel like bawling down and crying," he said.
Another prisoner said he was raped repeatedly at age 17 by his adult cellmate and other adult prisoners in 2012 while in a state prison in Ionia. He was identified as 5-foot-6 and 135 pounds in his deposition. He estimated his cellmate at 6 feet and 200 pounds and said the cellmate threatened him with a weapon fashioned from razor blades tied to a stick if he talked. Guards, meanwhile, made jokes about him, calling him a "fag."
State learned little from earlier assaults
This is not the first major lawsuit payout involving the Michigan prison system.
State officials took a similar hardline approach in 1996 against accusations of sexual assault made by women inmates in the state system. The state fought those claims for over a decade, only to agree in 2009 to pay $100 million to settle that class-action case, in which LaBelle, the lawyer, was also involved.
That settlement was spread out over five years, with payments disbursed in installments from the Michigan Department of Corrections general fund budget, with final payments in 2014.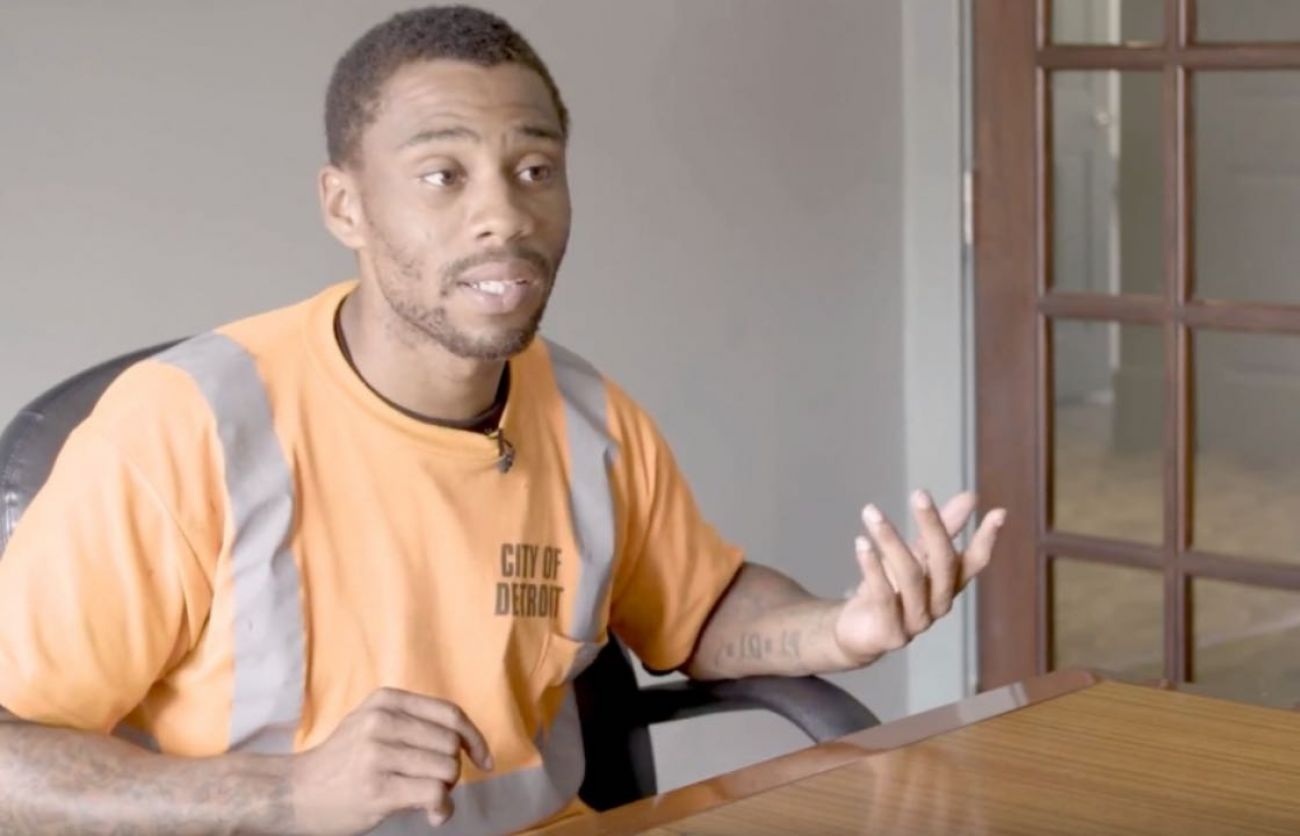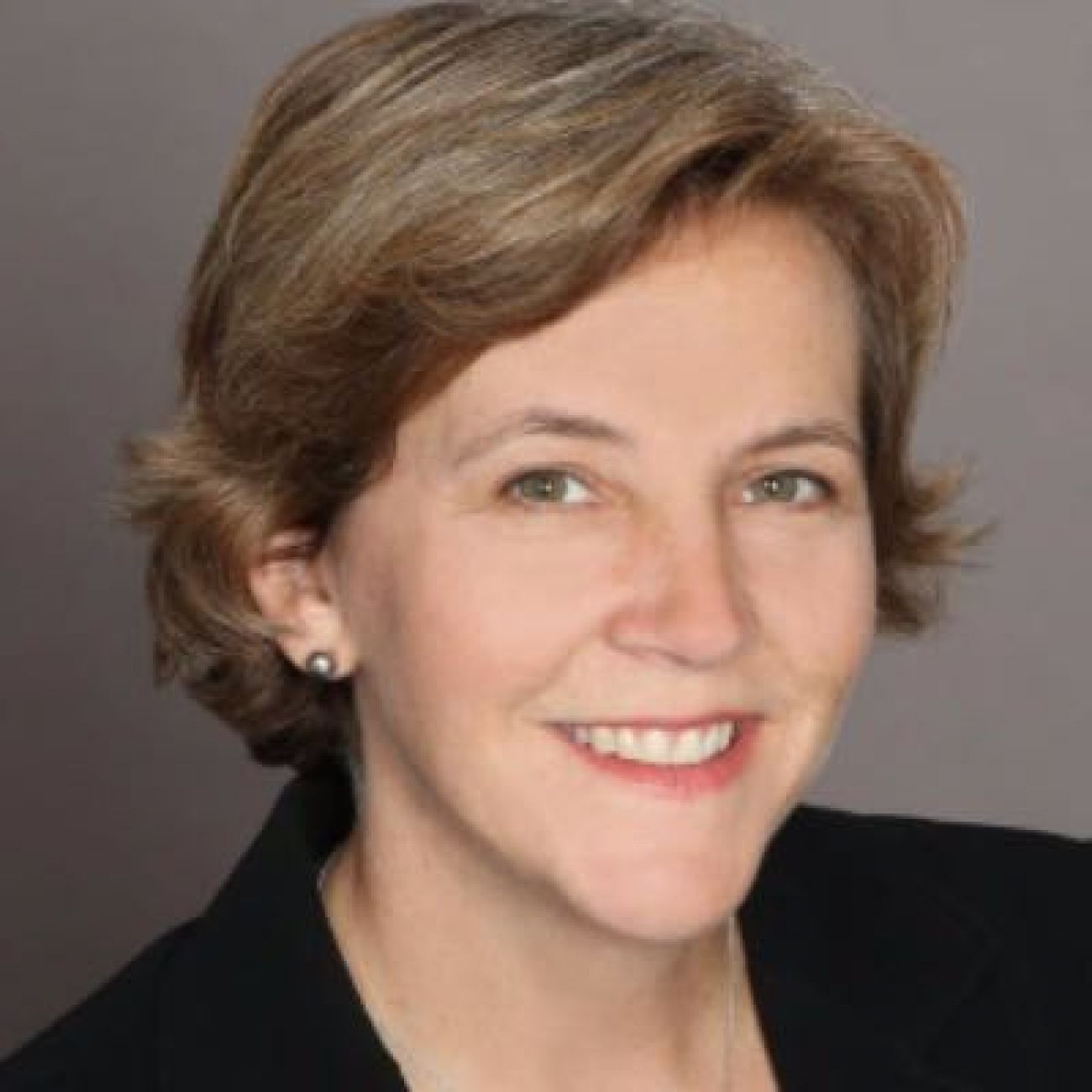 Given the $2 billion annual MDOC budget, the impact of the juvenile settlement on the state prison budget could be relatively minor if the state follows a similar payment schedule.
The 2009 settlement involving the women followed a 2008 jury award of $15.5 million for 10 female inmates for abuse they suffered at the hands of male staff at Scott Correctional Facility in Plymouth. A second jury awarded more than $8 million to female inmates at another facility.
A brick wall of defiance
For more than five years, Michigan Attorney General Bill Schuette was a virtual brick wall of defiance against similar allegations of widespread abuse alleged by the juvenile prisoners.
Schuette battled the Washtenaw County Circuit Court lawsuit up and down the state's court system, filing at least seven appeals and more than a half dozen motions for delays. He tried to move the case to the state Court of Claims, which hears cases without a jury. At one point, he even sought to secure a journalist's notes as she interviewed an inmate.
The juvenile plaintiffs won a key legal victory when the Michigan Court of Appeals in 2018 ruled that all people in Michigan are entitled to equal protection under the state's Elliott Larsen Civil Rights Act, including inmates in state prisons. The state had tried to get the Washtenaw lawsuit dismissed under a 1999 amendment to the civil rights act that had barred legal actions filed by inmates under that law.
In 2018, with Schuette still in office, the state paid a $350,000 settlement to eight juveniles who accused the state of punishing them for challenging the policy of housing juveniles with adults.
Plaintiffs said retaliation against juveniles who complained of being assaulted included long periods of isolation, destroying property, false misconduct tickets, excessive room searches, verbal threats and disclosing their names within the prison system, "making them more vulnerable to abuse."
Michigan Attorney General Dana Nessel, who took office in January 2019, also took an unyielding stance against the lawsuit's claims before finally settling the case. Attorneys from her office peppered the court docket with briefs contesting the allegations, at one point filing three appeals within six weeks.
The juvenile prisoners said prison officers ignored or laughed off complaints of rape and sexual assault by adult inmates. In some cases, officers themselves assaulted juveniles, they said.
In September, Circuit Judge Carol Kuhnke found state defendants in civil contempt for violating court orders. Plaintiffs complained that officials effectively destroyed evidence in the case by remodeling or destroying showers and installing new security systems, which interfered with the plaintiffs' ability to reconstruct prison conditions at the time of the abuse.
Kuhnke also rejected a state request to ban plaintiff lawyers from using the term "children" to describe their clients when they were in prison.
The only reason to refer to plaintiffs as "children," the state had argued, "is to engender empathy and sympathy on their behalf…"
In a statement issued to Bridge in late October, Nessel defended her office's approach to the juvenile claims as prudent protection of the state's fiscal interest.
A prison sentence, she said, "does not and should not include subjugation to physical or sexual assault, either by corrections officers or other inmates."
But she added: "Many of the allegations only surfaced after litigation ensued and there is no corroborating evidence that the alleged assault occurred—no medical evidence, testimony by other inmates or staff who witnessed the assaults, and in several cases, not even an identification of the perpetrator."
"To assume the accusations made by the plaintiffs are truthful, often without any supporting evidence, or that the state should pay hundreds of millions of dollars for acts that would never result in settlements or judgments of that kind for law-abiding citizens outside a correctional facility, is simply unreasonable and unfair to Michigan's taxpayers."
But two months later, a federal court document filed Jan. 3 revealed that the parties had "reached a class settlement on damages" in the litigation as negotiations followed for weeks on non-monetary settlement terms.
Pressure on the state may have mounted to settle the case as the case neared a trial date of Jan. 13.
Ron Reosti, who was part of the legal team in the earlier women inmate case, told Bridge at the time that the state could have been in greater financial peril had it taken the case to trial.
"If it goes to a jury trial," he predicted, "they will get their ass kicked."
Only donate if we've informed you about important Michigan issues
See what new members are saying about why they donated to Bridge Michigan:
"In order for this information to be accurate and unbiased it must be underwritten by its readers, not by special interests." - Larry S.
"Not many other media sources report on the topics Bridge does." - Susan B.
"Your journalism is outstanding and rare these days." - Mark S.
If you want to ensure the future of nonpartisan, nonprofit Michigan journalism, please become a member today. You, too, will be asked why you donated and maybe we'll feature your quote next time!