Michigan Dems call on Abdul El-Sayed to take eligibility issue to court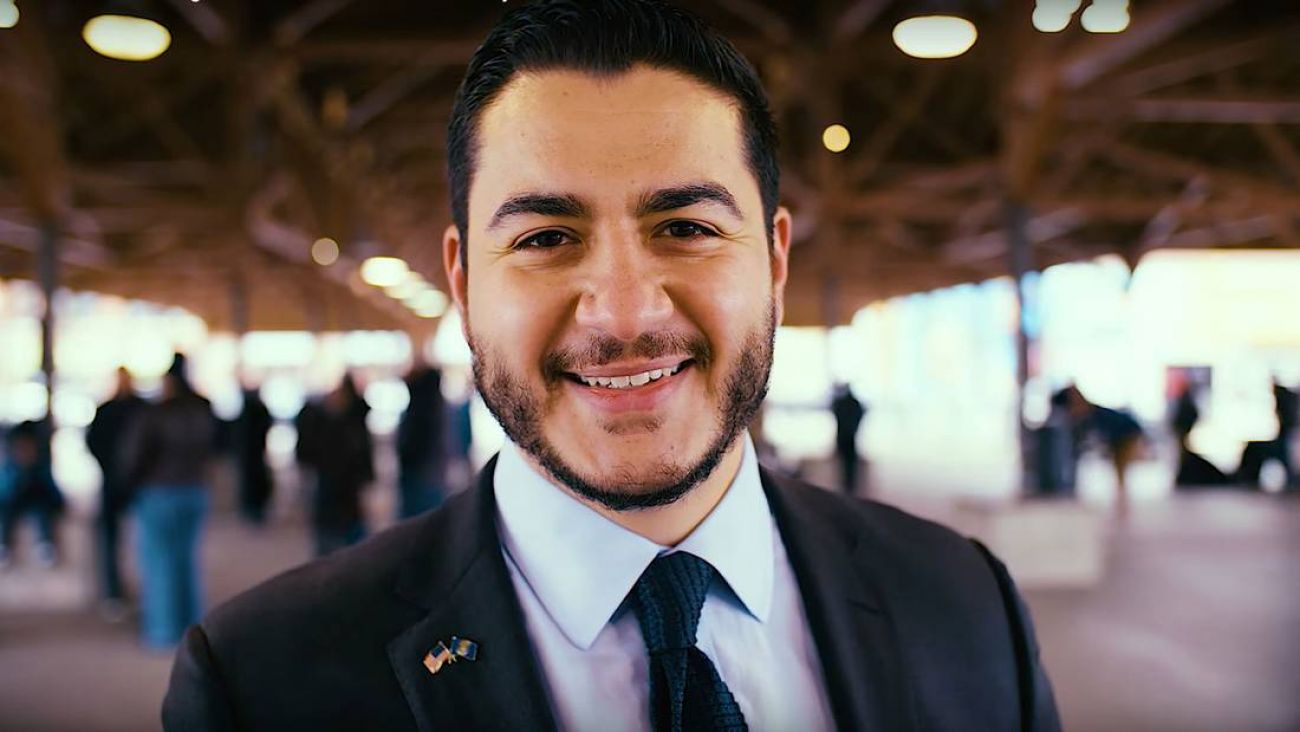 August 2018 update: Gretchen Whitmer wins Democratic primary for Michigan governor
May 2018: Abdul El-Sayed clears eligibility hurdle in bid for Michigan governor​
March 2018: El-Sayed asks court to settle his eligibility for Michigan governor
The Michigan Democratic Party is calling on gubernatorial candidate Dr. Abdul El-Sayed to ask a court to decide whether he meets eligibility standards to be on the ballot.
Three days after Bridge Magazine reported El-Sayed's eligibility could be an issue because he was a registered voter in New York as recently as 2015, Michigan Democratic Party Chairman Brandon Dillon issued a statement Thursday saying the report raised so many questions the candidate should resolve the issue in court.
Related: Abdul El-Sayed's stint in NYC may derail bid for Michigan governor
Related: Campaign eligibility is tricky, but has tripped up Michigan candidates
"We are calling on Dr. El-Sayed to take appropriate legal action, including asking the courts for a ruling on his eligibility as soon as possible," the statement from Dillon read.
"Regrettably, we feel this is the only way to put this matter to rest quickly and without ambiguity. We hope the court would handle this request swiftly and diligently so all of our great candidates, including Dr. El-Sayed, can put this issue behind them and focus on the issues that really matter to the people of Michigan."
El-Sayed, former director of the Detroit Health Department, said this week he is "100 percent" certain he can be on the ballot, and that questions about his eligibility are a smear campaign, laden with hints of racism, from establishment Democrats.
His campaign produced statements from a campaign lawyer, former Federal Election Commission Chairman Robert Lenhard, saying El-Sayed is eligible, and calling the questions a "red herring."
On Thursday, El-Sayed spokesman Adam Joseph issued a statement saying the campaign will "take whatever step necessary to put these shameless political attacks to rest." He didn't respond to requests to elaborate.
At issue: Whether El-Sayed meets strict standards in the Michigan Constitution requiring candidates for governor to be a "registered elector in this state for four years next preceding his election."
El-Sayed registered to vote in 2003 in Michigan as a teen, but then registered and cast a ballot in 2012 in New York,where he completed his medical studies and began an assistant professorship at Columbia University's Mailman School of Public Health in New York.
Public records show he was a registered voter in New York as recently as 2015.
El-Sayed re-registered in Michigan in 2016 and did so with a New York driver license, according to Michigan Secretary of State records.
Michigan, however, never canceled his voter registration, even during his absence.
Five election lawyers told Bridge that El-Sayed could have trouble proving he was a qualified elector in Michigan because of his New York voter registration.
Dillon said the issue deserves to be settled quickly because it's "not clear how the courts would rule on the matter if El-Sayed's status as a candidate is challenged."
He called on El-Sayed to follow the lead of Krish Vignarajah, a Democratic candidate for Maryland governor, who asked a court last fall to confirm her eligibility for office and whether she meets eligibility requirements. She voluntarily withdrew the lawsuit this week and is still running for governor.
It was not immediately clear which court El-Sayed would approach, if he were to follow the party's advice.
El-Sayed is polling second behind former Senate Minority Chair Gretchen Whitmer but ahead of businessmen Shri Thanedar and Bill Cobbs.
El-Sayed, the son of Egyptian immigrants and a Muslim, has likened eligibility questions to the so-called birther movement that sought then-President Barack Obama's birth certificate.
It's been a response that's drawn support from some of his supporters nationwide but also some sharp criticism, even from progressives such as Electablog, a progressive political blog which called the El-Sayed's accusations "shockingly offensive hyperbole" in a post earlier Thursday.
"In this situation, an independent media organization has pointed out an issue that smart, informed people disagree on and the El-Sayed campaign is using it to paint his opponents as racists," the blog wrote, adding, "Publishing this article is not a 'birther-like' tactic and the accusation is offensive. People of color in this country face real racism every single day of their lives. To claim racism in this instance is to equate that real pain and harm to a cheap political stunt."
In its original report, Bridge reported that many Democrats are privately waiting to see whether the eligibility issue would go to court. Some worried that if El-Sayed secures the party's nomination in August, he would be vulnerable to a Republican court challenge in the fall.
Since the first report, Cobbs told Bridge he was "watching the situation play out," while Thanedar said "this is not really an issue for us" and he didn't view El-Sayed as a threat.
Whitmer's campaign released a statement Thursday calling for a debate about the issues.
"We take Dr. El-Sayed at his word and the campaign will not be challenging anyone's eligibility. This sideline chatter continues to distract from the conversations that actually matter to Michigan families — how we fix our roads, grow our economy, and protect health care," spokeswoman Annie Ellison said.
We're not just a news organization, we're also your neighbors
We've been there for you with daily Michigan COVID-19 news; reporting on the emergence of the virus, daily numbers with our tracker and dashboard, exploding unemployment, and we finally were able to report on mass vaccine distribution. We report because the news impacts all of us. Will you please support our nonprofit newsroom?