Michigan educators to campaign against Betsy DeVos-backed petition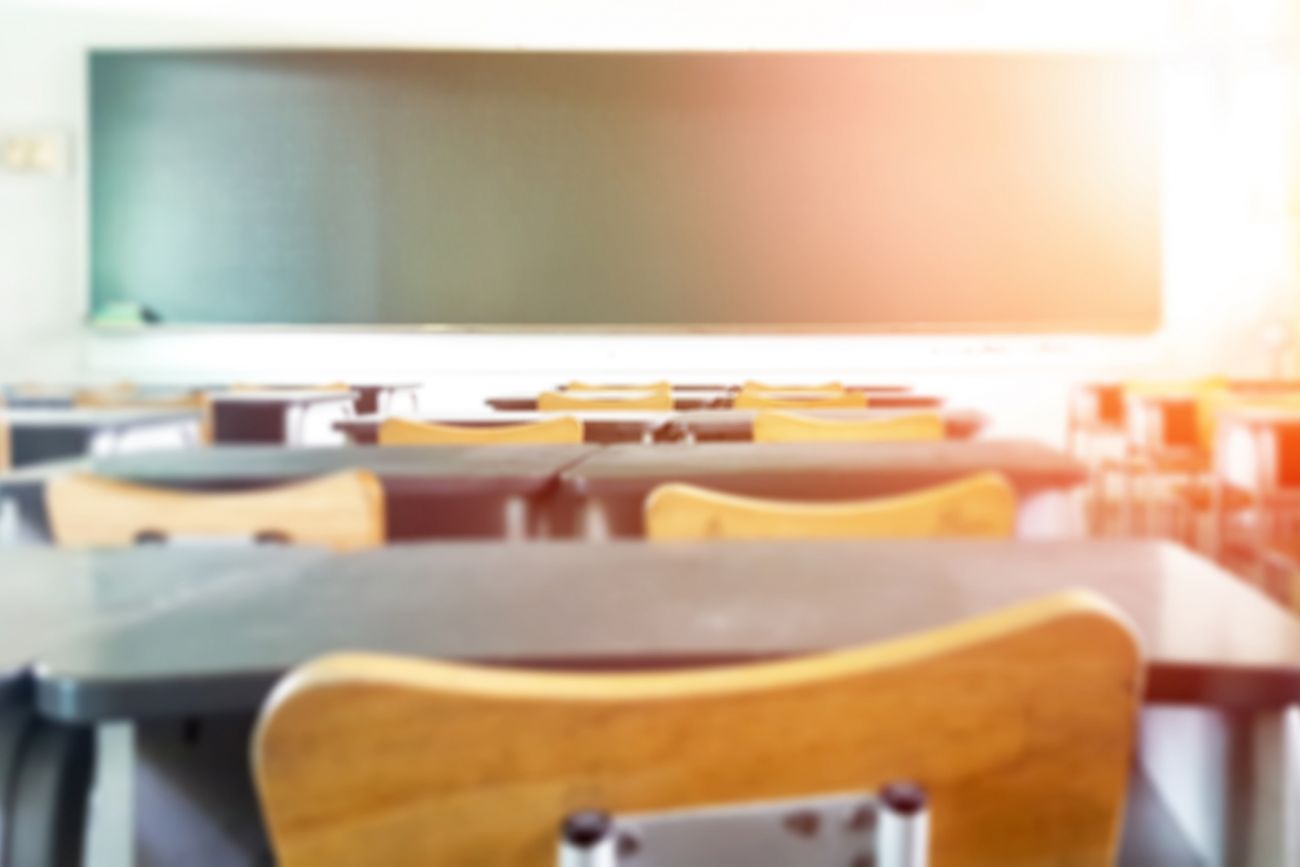 A coalition of education groups, For MI Kids For Our Schools, is fighting a similarly named petition drive, Let MI Kids Learn that would establish a school-voucher-like program. (Shutterstock)
LANSING — A coalition of education groups is campaigning against Let MI Kids Learn — a petition group that would establish a school-voucher-like program that supporters say gives parents more school choices but critics say would fund private schools with public dollars.
For MI Kids For Our Schools — a coalition consisting of teachers unions, public school boards and various other education advocacy organizations — launched its campaign Wednesday.
Educators within the coalition argued Wednesday the measure would drain money from a public education system and offer tax breaks to wealthy donors.
Related:
"What we are talking about today is a wolf in sheep's clothing," Michigan Association of Superintendents and Administrators President Andrew Brodie said of the petition Wednesday. "The Let MI Kids Learn campaign is a voucher scheme that would provide tax credits for private school tuition."
Let MI Kids Learn spokesperson Fred Wszolek told Bridge Michigan the measure provides parents with a choice and covers a wide range of expenses outside private school tuition.
"I wouldn't just pigeonhole this as: 'This is all just private school tuition,'" he said. "The (ways) folks can put these scholarship dollars to work are super broad."
The ballot measure, backed and partially funded by former U.S. Education Secretary Betsy DeVos, would create a donation-funded scholarship program to cover public and private education expenses — such as homeschooling materials, tuition for online programs, tutoring, school uniforms and more — and allow donors to claim tax credits on their contributions.
The program is estimated to cost the state $500 million in lost taxes in its first year and $1 billion by the fifth year, according to a Senate fiscal analysis on a similar legislative proposal.
Petitioners aim to collect enough signatures — at least 340,047 — to send the measure to a Republican-led state Legislature, which can then directly adopt it into law within 40 days. Michigan is one of two states that allow petitioners to pass laws with enough signatures without the threat of a veto from the governor.
The petition comes after several failed attempts to establish similar programs.
DeVos unsuccessfully pushed for a similar ballot proposal in 2000, which would have amended the state Constitution and established a voucher program allowing students to attend any school of their choice, public or private. More than 69 percent of the voters rejected the measure.
Similar legislation has failed due to opposition from Gov. Gretchen Whitmer. The first-term Democrat, who is up for reelection this year, vetoed the proposal in November. She argued the program would undermine public education funding and turn private schools into "tax shelters for the wealthy."
The current petition drive, Wszolek told Bridge Michigan, gives petitioners a "second bite of the apple" after the attempt in 2000. This time, he said, he is confident the measure would be "very popular" among voters even if the Legislature rejects the measure and puts it on the November ballot.
"People want more leverage over their local school system," Wszolek told Bridge. "They want to be able to get folks to change the schools, and they are not in love with everything that's being taught in schools."
Amid dissatisfaction about pandemic rules and learning loss in Michigan, private school enrollment has spiked while public school enrollment is slow to rebound to the pre-pandemic level, a Bridge data analysis has found.
"It's reasonable to say, 'Hey, we need to provide parents some options,'" Wszolek told Bridge. "If they don't use any of these options because they are so satisfied with the existing product, then the teachers union will continue to win."
Critics argued the measure would not help improve the quality of education.
"This isn't about choice," Michigan Board of Education President Cassandra Ulbrich told reporters Wednesday. "This is about privatizing education. This is about taking public dollars and turning them over to private institutions that are not accountable to taxpayers, do not have to report anything to anybody and can use that money in any way they want."
The answer to higher-quality education in Michigan is investment in its public education system, including increased compensation for veteran and new teachers and more mental health resources for students, said retired music teacher Rick Catherman.
"The last thing we should be doing is cutting hundreds of millions of dollars for our schools every year and giving it to private, for-profit schools," he said.
Ulbrich suggested Wednesday coalition members could challenge the constitutionality of the ballot measure if it is passed into law, as the state Constitution prevents use of public funds, including tax benefits, for private schools.
Wszolek said the measure is "well-crafted" and would survive any constitutional challenge.
"There is no constitutional prohibition in giving people tax credits to give money to private scholarship funds," he said.
In November, For MI Kids For Our School formed a ballot committee to raise funds for its operations, state records show. The committee had not received monetary contributions as of the end of December, but received in-kind help from its members Michigan Education Association and the American Federation of Teachers Michigan, according to its latest campaign finance report.
When asked by Bridge how the coalition will work against Let MI Kids Learn, Ulbrich declined to specify.
She said the group will pay close attention to Let MI Kids Learn petitioners for "deceptive practices" but refused to elaborate on what those practices were and how the coalition will track them.
Wszolek denied knowledge of any Let MI Kids Learn petitioners deceiving voters.
There is no state law preventing petitioners from giving untruthful information to voters while collecting signatures. In January, petitioners for two conservative ballot measures on voting rules and limitations on health emergency orders were caught on video misleading voters.
When asked by Bridge if For MI Kids For Our Schools will accept "dark money" contributions — money from 501(c)(4) groups that spend heavily on political activities but do not have to disclose their donors — Ulbrich did not say the coalition will turn down such contributions, but said dark money is more a problem "on the other side."
More than 90 percent of all contributions to active ballot measures in Michigan come from dark money groups, a February Bridge analysis found.
Let MI Kids Learn received $1.7 million in contributions as of the end of December, with $1.4 million — or 80 percent — from dark money groups, campaign finance reports show.
"If there is going to be an issue with dark money in this campaign, I don't think it's going to be on our side," Ulbrich told reporters Wednesday.
The coalition includes several education groups, including 482Forward, a Detroit education advocacy group formed in 2016. The nonprofit opposed directing public funding toward private schools in past years and pushed in 2020 for divestment in police on campus, urging school districts to shift those dollars toward school counselors.
Other groups include: K-12 Alliance of Michigan, Michigan Association of School Boards, Michigan Association of Superintendents & Administrators, Michigan Education Justice Coalition, Michigan Parent Teacher Association and the Middle Cities Education Association, according to a Wednesday press release from the coalition.
We're not just a news organization, we're also your neighbors
We've been there for you with daily Michigan COVID-19 news; reporting on the emergence of the virus, daily numbers with our tracker and dashboard, exploding unemployment, and we finally were able to report on mass vaccine distribution. We report because the news impacts all of us. Will you please support our nonprofit newsroom?