Michigan private school enrollment spikes amid discontent over pandemic rules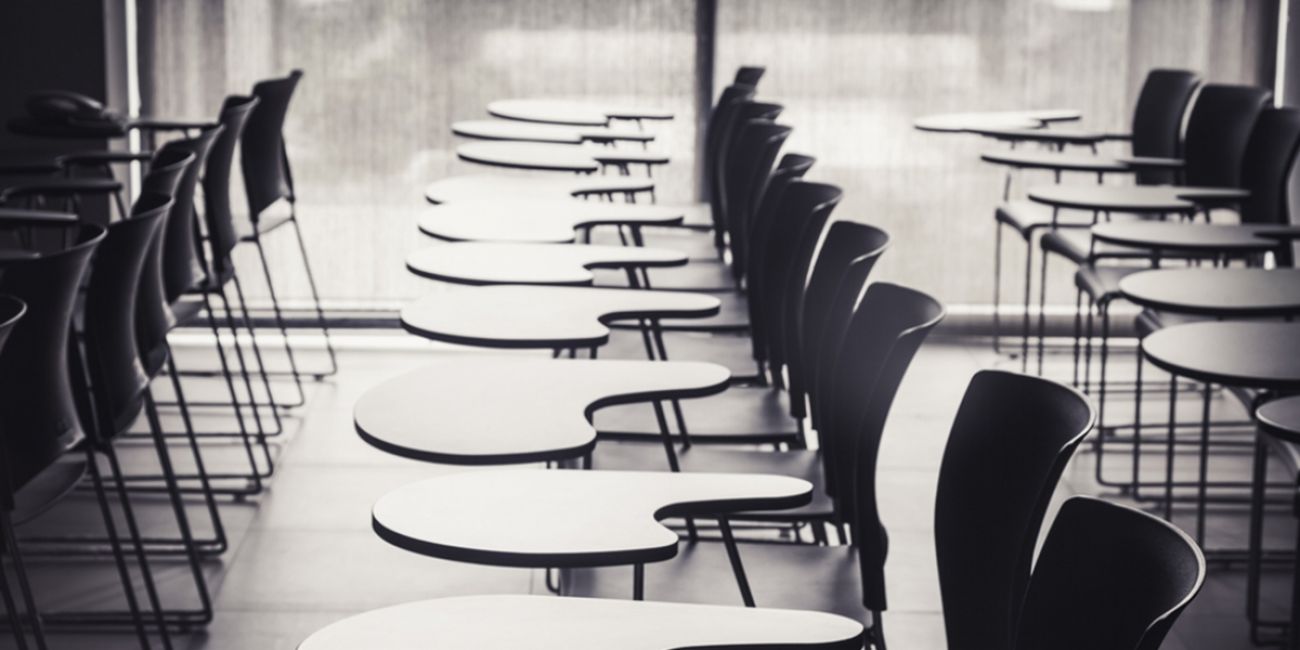 Public school districts across Michigan reported enrollment drops during the pandemic as parents opted to send their children to private schools or provide home schooling, experts said. (Shutterstock)
Talent & Education
Michigan private school enrollment spikes amid discontent over pandemic rules
Discontent over pandemic rules and virtual learning has prompted tens of thousands parents to pull their children from public schools in Michigan, and many have stuck with the decision even as COVID-19 fades.
Total public school enrollment in Michigan rose in the 2021-22 school year by nearly 6,000 students to 1.44 million, but that remains 56,000 students less than it was in 2019-20, according to Michigan records.
Driving the change: the certainty of in-person instruction or the perceived safety of homeschooling, away from classmates that continued to meet face-to-face.
Related:
Experts say it's the logical extension of the often-divisive debates that exploded during the pandemic over whether to keep schools closed or open, with many parents — from both sides of that divide — taking steps they felt were best for their children.
"Districts had a hard time pleasing everybody," said Kevin Stange, a University of Michigan education professor who has studied the defection of students from public schools.
Stange and fellow researchers from U-M and Boston University found that parents were more likely to choose private schools in areas where districts held classes online. Homeschooling was more likely where school districts decided to stay in-person, they found.
Statewide, the drop in public school enrollment is 3.7 percent compared to 2019-20. The declines felt across the state, from urban to rural districts, from poor to wealthy ones. The common thread was local dissatisfaction with whatever setting was chosen for schools, Stange said.
Consider:
Some of the school districts that stayed remote half of the 2020-21 school year or longer recorded some of the biggest drops, including decreases in Flint (19 percent) Oak Park (18 percent), Garden City (12 percent), Southfield (11 percent), Ann Arbor (6 percent) and Lansing (5 percent).
But districts that stayed open had enrollment declines too: The Calumet schools in the Upper Peninsula were never remote-only in 2020-21, according to state data, yet lost 12 percent of its students. That was also the case in Grand Ledge, where enrollment fell 8 percent in 2021-22 and Grand Haven, where it declined 7 percent.
Additional research, which will be released soon, indicates more homeschooling parents returned to the public schools, Stange said, but many others, including tens of thousands in private schools, have not.
"Things are not back to normal," Stange told Bridge Michigan.
'I don't think we're going back'
The sudden drop in students also raises questions about the hundreds of millions of dollars the state had expected to spend on them if they had returned. One estimate from the Citizens Research Council of Michigan pegs that number at $300 million.
But for private schools, where tuition can range from $3,000 to $30,000 a year, the dramatic changes in enrollment have been a boon after over a decade of falling enrollment that mirrored the state's declining birth rate.
The state does not track private school enrollment but in 2017, private school enrollment in Michigan was nearly 148,000, according to the National Center for Education Statistics, or about 9 percent of all students.
That percentage has now surely increased, as data from public schools shows that kindergarten and first grade enrollment fell the most.
Statewide, there were more than 19,000 fewer second graders in 2021-22 than there were kindergarten students in 2019-20, a 16 percent drop, and the number of third graders in 2021-22 was 4 percent fewer than those in first grade in 2019-20, the next largest drop.
The Grand Rapids Catholic Diocese, which includes much of west Michigan, told Bridge Michigan its enrollment this year is up over 8 percent from last year. The Detroit Catholic Archdiocese is up 7 percent since the pandemic began, and the Lansing Diocese, which includes Ann Arbor, is up 5.6 percent this year, the diocese said.
In Ann Arbor, Eric Steckling and his wife Laura juggled their own jobs while monitoring their three sons' online education in 2020-21. The Ann Arbor schools remained fully remote for over half of the year, among the longest stretches in the state.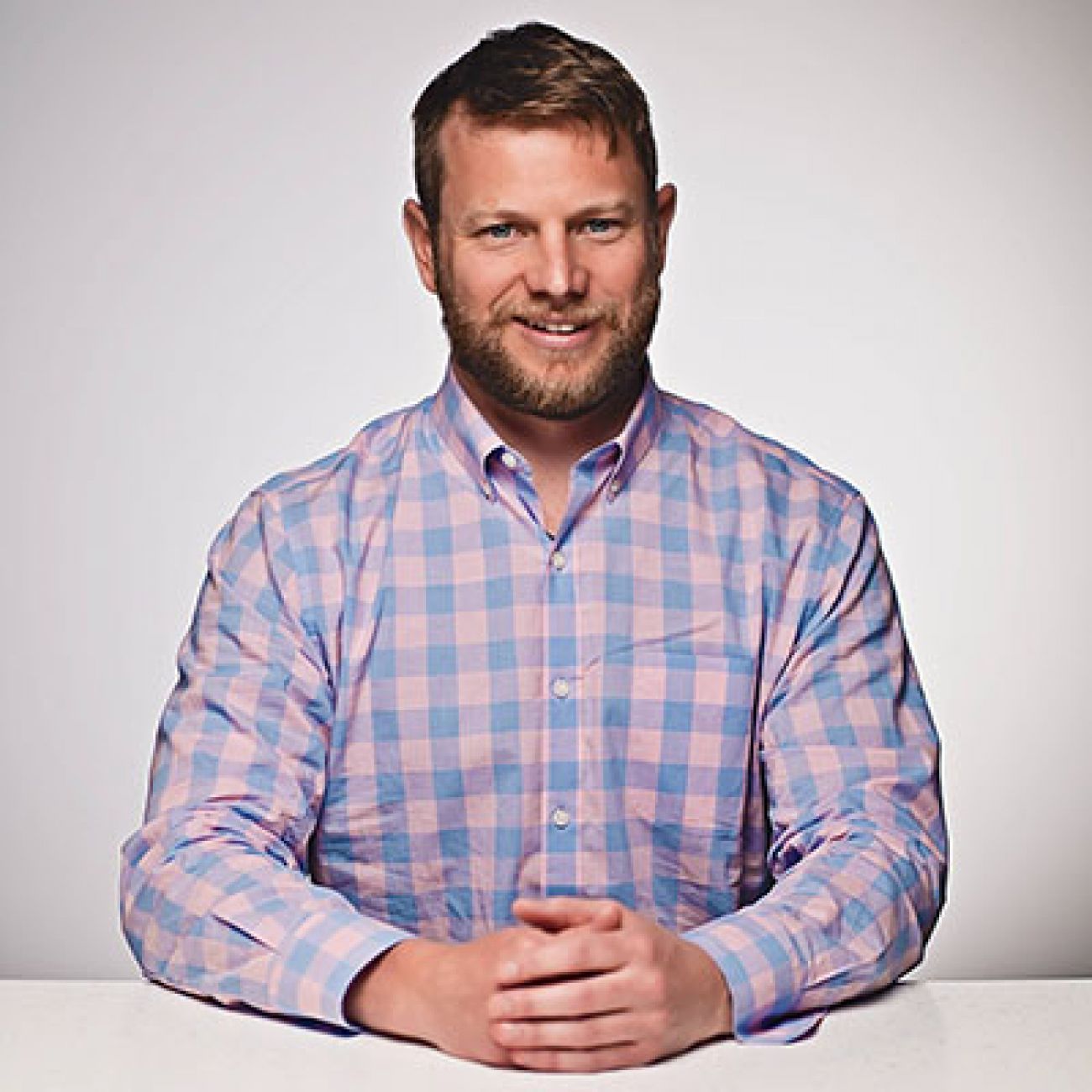 Eric Steckling and his wife Laura opted to move from the Ann Arbor Public Schools to a Catholic school to ensure in-person learning for their three sons. (Courtesy)
"There were very few non-working hours. But we made it happen," Eric Steckling told Bridge Michigan.
But last fall, he said it was unclear if the Ann Arbor schools would remain open to in-person learning (it did) and the family didn't want to take the risk. Steckling said they were also unhappy with the quality of the instruction they saw online during 2020-21.
"You could feel them falling behind," Steckling said of the boys, who are in first, third and fourth grade.
Last fall, they enrolled their sons in St. Francis of Assisi Catholic school, accepting the cost of tuition, which is $6,500 for the first child (families get a discount on multiple children). "The importance of going to an effective school was worth the investment," Steckling said.
Their sons have received consistent in-person instruction and after-school care and the family has been pleased with the overall experience.
"I don't think we're going back to public schools," he said.
School as child care?
Michigan State University researchers recently concluded that students who stayed in "virtual" classrooms learned less than peers who were in classrooms, echoing a growing body of research.
Though average test scores rose during the 2020-21 school year regardless of how instruction was delivered, the growth was consistently larger in districts that offered in-person instruction all year than in schools that were remote all or part of the year.
The outcomes were worse for Black, Latino, and economically disadvantaged students, according to the report released in December. Those students also were more likely to attend districts that provided remote instruction for all or part of last school year.
The move to private schools was not based only on education, but also because many parents wanted to return to work, said one of the authors of the report.
"This is especially the case for families with younger children who cannot be left at home by themselves," Katharine Strunk, a Michigan State University education professor who was part of that research, told Bridge Michigan via email.
The switch to private schools for some students could likely widen achievement gaps between poor students and their wealthier peers. U-M's Stange said private school is "not an option for lower-income families."
Private schools enrollment typically grew the most in regions with higher incomes, said Brian Broderick, executive director of the Michigan Association of Non-Public Schools, which represents Catholic, Lutheran and Christian Reformed schools.
For Catholic schools, the biggest enrollment jumps were in Birmingham, where the median household income is $133,581, more than double the state median of $57,144 in 2019, Okemos ($82,261 median), Farmington Hills ($85,072 median) and Howell ($74,897 median).
The non-denominational NorthPointe Christian in Grand Rapids also grew, drawing families from six area counties and multiple area school districts.
"We're way up," said Todd Tolsma, head of school. "This year we experienced our largest growth in the history of our school."
Tolsma said families came for the "belief system and values" of the school, where tuition for a five-day kindergarten student is $7,470. But Tolsma added "we'd be naive to say (the pandemic) didn't have anything to do with it."
In Ann Arbor, the Emerson School is a small, non-religious school where tuition is over $19,000 for kindergarten students and over $23,000 for elementary school students.
"We saw an uptick immediately when COVID hit," said Lisa Psarouthakis, Emerson's director of admissions.
Emerson had online classes to begin the 2020-21 school year, Psarouthakis said, but she said they were smaller and allowed for more one-on-one interaction with teachers. Once the school returned to in-person instruction, it offered after-school programming, something the Ann Arbor schools discontinued for the 2020-21 and 2021-22 school years.
Now, Psarouthakis said applications for the school, which had recorded enrollment declines for six years, have nearly doubled and 95 percent of the new families have stayed with the school.
Overall, Broderick said Catholic, Lutheran and other Christian schools — reported a 3 percent to 5 percent increase in enrollment since the pandemic, with many parents citing in-person classes for the reason they switched.
"Parents saw what happened when all schools closed (in March 2020)," Broderick told Bridge Michigan.
Private school officials say the biggest influx of new students came from the youngest grades, and pre-kindergarten, because parents wanted their children guided, face-to-face, by a teacher.
Jan Bigalke, principal of the Ludington Area Catholic School, said parents — like education experts — realized that the youngest students need a teacher and not a computer screen.
"They need to have an adult sitting with them," she said.
As the three public school districts in Mason County lost enrollment, Bigalke's school gained. Not big numbers — a couple dozen — but it reversed a downward trend. And most have stayed with the school, where tuition for parish members is just over $3,300 a year.
"The biggest thing is we were in-person the entire year," said Bigalke.
We want students back
At the start of the 2020-21 school year, roughly 80 percent of Michigan public school students were in schools that offered in-person education, with 20 percent fully remote.
But many districts offered hybrid settings — some days in person, some days remote — or allowed students to work remotely. For parents who wanted in-person, or needed schools to play an important childcare function so they could work, those patterns led many to private schools.
Overall, Michigan schools — both public and private — have seen enrollment fall, mirroring a drop in births over the past two decades. There were nearly 27,000 fewer births in 2020 than there were in 2004 and public school enrollment has fallen 7 percent, over 107,000, since the 2014-15 school year.
Now, with enrollment even more, public districts are reaching out to parents, trying to lure them back.
In far southeastern Michigan, the Monroe Public Schools reported a 7 percent drop in enrollment this year, compared to 2019-20, a decline of nearly 400 students.
It's holding an open house for private school and charter school families later this month, well aware of the reasons many chose to leave the district, which was fully remote for six months of the 2020-21 school year.
"Monroe Public Schools understands that vulnerability and hardship created by the pandemic led parents to make educational choices tied to safety comfort levels," said Julie Everly, the district superintendent, in a statement to Bridge Michigan. "We remain in contact with families who chose virtual and homeschool options and offer extensive educational opportunities to them and all in our Monroe community."
Farther north, the Waterford School District in Oakland County lost 7 percent of its students in 2020-21 and has 11 percent, or 929, fewer students this year than in 2019-20.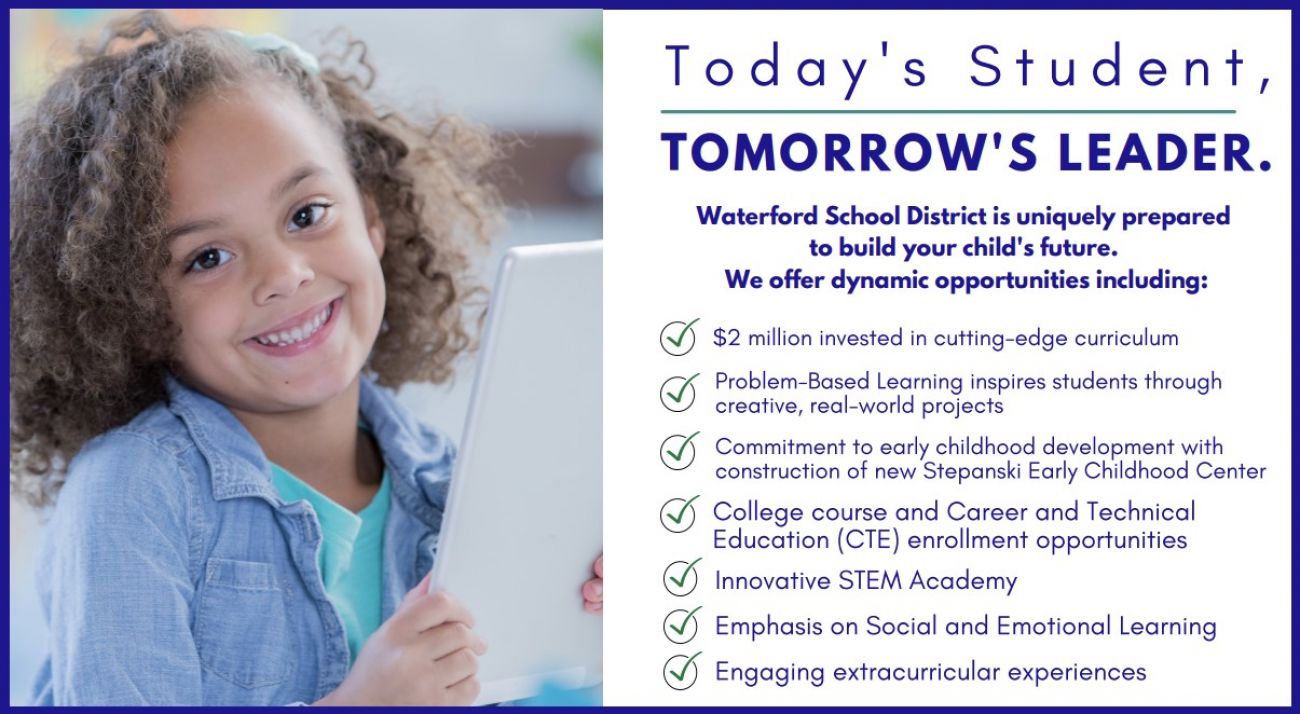 Waterford schools is heavily promoting itself to parents, especially to those who left the district during the pandemic. The district reported an 11 percent enrollment drop from 2019-20 to the current school year.
If none of those students left, the district would have received $8 million more dollars this school year, based on the state's funding formula.
So on Tuesday, the district will begin promoting the district in local publications and social media, and officials plan to increase in-person enrollment events. An informational booth will be set up at every outdoor concert at a local park during the summer, said Sarah Davis, a district spokesperson.
"It all adds up to hopefully people deciding to come back," Davis said.
Only donate if we've informed you about important Michigan issues
See what new members are saying about why they donated to Bridge Michigan:
"In order for this information to be accurate and unbiased it must be underwritten by its readers, not by special interests." - Larry S.
"Not many other media sources report on the topics Bridge does." - Susan B.
"Your journalism is outstanding and rare these days." - Mark S.
If you want to ensure the future of nonpartisan, nonprofit Michigan journalism, please become a member today. You, too, will be asked why you donated and maybe we'll feature your quote next time!