Michigan eyes reform to costly, confusing system of expunging criminal records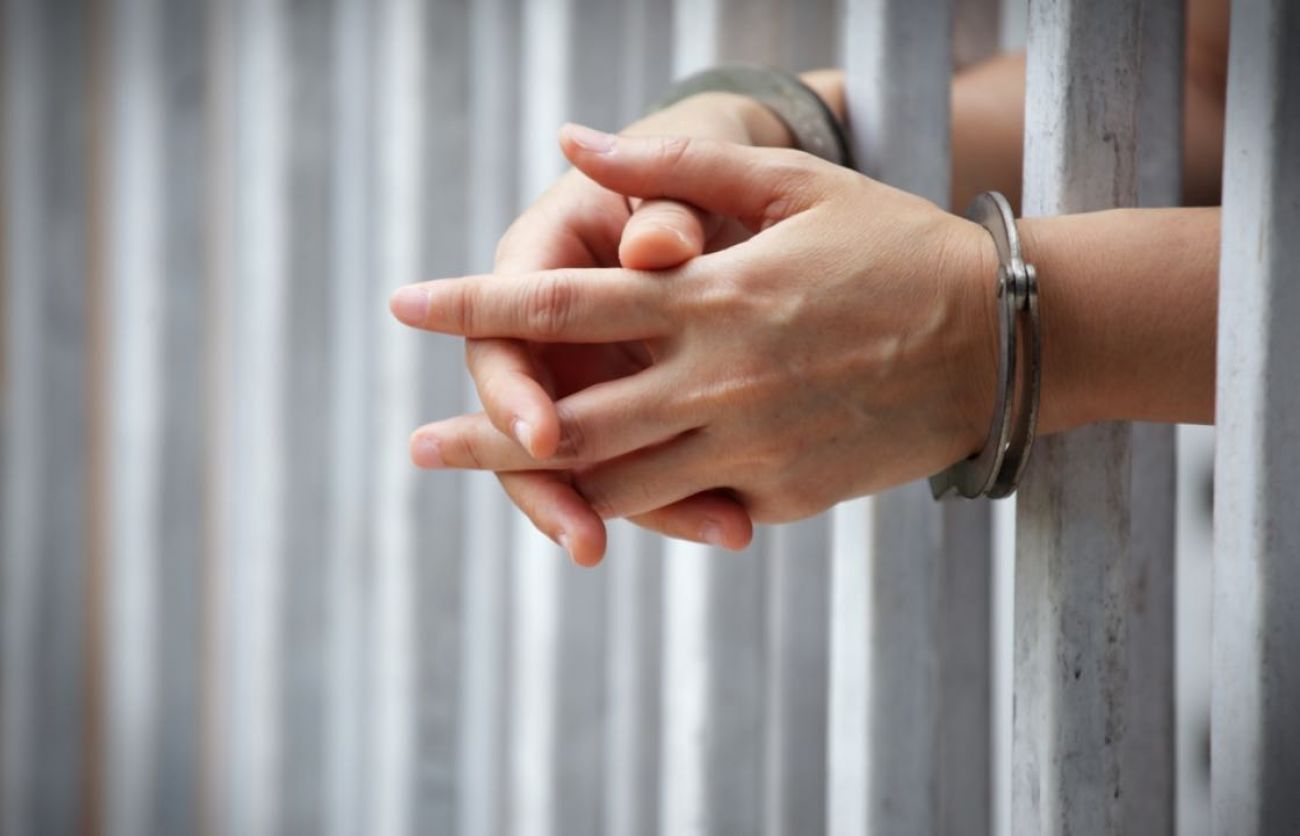 Michigan Government
Michigan eyes reform to costly, confusing system of expunging criminal records
PONTIAC – Stephani LaBelle ran between crowded, fluorescent-lit courtrooms of the Oakland County Circuit Court building, seeking forgiveness.
An attorney for the City of Detroit's free expungement program, Project Clean Slate, LaBelle was representing three Detroiters who each had committed a felony about 30 years ago.
One had shoplifted from a mall, another stole a purse and the third was caught carrying a small amount of cocaine. Since their teenage mistakes, they'd lived exemplary lives: raising children, pursuing higher education, holding down jobs and staying out of legal trouble.
But their felonies have haunted them, they told Bridge Magazine last month when a reporter accompanied them to court. The crimes popped up on job and housing applications, relegating them to entry-level jobs and substandard apartments. All three were hoping to expunge — or set aside — their felonies in the hopes they could get a better job without the shadow of their misdeeds.
"An expungement to somebody is literally life-changing," LaBelle told Bridge. "There are so many barriers that come up when you have a conviction… So to expunge an offense, they are eternally grateful."
They turned to LaBelle because navigating the process on their own was complicated and costly. They weren't alone: A recent study from the University of Michigan found that only 6.5 percent of those eligible for expungement are able to do so within five years of becoming eligible.
Now, Michigan lawmakers want to make the process easier with a series of reforms, including allowing for automatic expungement after 10 years without another crime. In Wayne County alone, the bills would make about 180,000 more people eligible for expungement.
Research shows that expungement — which makes certain criminal offenses invisible to the public while remaining visible to police and prosecutors — improves access to higher wages and better jobs without threatening public safety. But the process can seem labyrinthian for people who can't afford a lawyer, and criminal justice advocates argue far too few people qualify under existing law.
Rep. Graham Filler, R-DeWitt, chairman of the House Judiciary Committee that passed the bill package last week, said he expects at least 100,000 more people will be eligible for expungement under the proposal.
"People have committed a crime, they have paid their price, we acknowledge that, we acknowledge they broke the social trust," Filler said. "Now we give them the opportunity, if they want to, to move on from that."
The full House is expected to consider the package this week.
Expungement reform is increasingly popular in state capitals nationwide. The proposal would put Michigan in line with 20 other states that have passed legislation to expand their residents' eligibility for expungement over the last two years and make Michigan the fourth state in the country to allow for automatic expungement.
And it's a rare area of agreement in politically divided Lansing, with both Democratic Gov. Gretchen Whitmer and Republican leaders Sen. Mike Shirkey and Rep. Lee Chatfield indicating support for the legislation in recent weeks.
In fact, there's such broad consensus about the necessity of reform that the primary disagreements are whether the bills go far enough to forgive transgressions such as drunken driving and marijuana felonies.
Some law enforcement groups, meanwhile, including the Michigan Sheriffs' Association, support reform but oppose automatic expungements, arguing that judges should have a chance to look at each case individually.
"Every case is different," Blaine Koops, executive director of the group, told Bridge.
"We have to remember the victims in this. In many of these cases there are victims and in many cases the state was the victim. How are the victims' rights being protected?"
The case for expungement
The popularity of the bipartisan bills comes as attitudes nationwide are shifting about mass incarceration.
LaBelle said she often meets her clients years or even decades after they become eligible to expunge their records.
In those intervening years, their record follows them. Employers are much less likely to hire people with criminal records and many specifically screen against former offenders. People with records can have a harder time getting financial aid, housing, occupational licenses and public benefits. And these consequences disproportionately affect people of color, who are more likely to carry criminal records than white people.
The researchers at the University of Michigan found that expungement can make a difference: Wages rose an average of 23 percent one year after Michigan residents had an offense expunged.
"That is a huge boon for people with records and their families, but it's also really good for the state," Sonja Starr, a law professor at U-M and one of the authors of the study, told Bridge. "We should see it as a measure that helps promote public safety by helping people get the jobs, housing and education that they need to reduce the risk of committing crime in the future."
And those who receive expungements, on average, are less likely to commit crimes than the general population in part because they've "reform[ed] their ways," Starr told legislators in September.
But only 12 percent of those eligible for expungement are likely to ever receive one, the U-M research found.
"A lot of people who are eligible for expungement either don't know about it, don't know what an expungement is, think that the process is way too burdensome for them to be able to do on their own, can't afford an attorney, or maybe start the process and then give up because they can't get through it," LaBelle said.
The process is particularly difficult for those with low incomes or lack access to transportation, she and others said.
"There's a lot of running around to do" to complete an application, said Clinton County Circuit Judge Michelle Rick, who has helped lead an expungement clinic series with the Michigan Supreme Court and Michigan Bar Association.
For "people who are of limited means, it can be very painful, even nominal cost," Rick said.
The process is dizzying: Pay $10 for an unofficial copy of convictions, travel to the court where the convictions were prosecuted for an official copy; then it's off to the police or sheriff for fingerprints, which you must mail along with a $50 fee to the Michigan State Police; mail an expungement application to the Attorney General and local prosecutor; then attend a court hearing – and hope a judge rules in your favor.
The alternative is hiring a lawyer to handle the process for $1,500 to $2,000, experts say.
"When you make people go through a really procedurally and financially burdensome process of applying, then most of them don't," Starr said. "So this [bill package] will make expungement accessible to a lot more people."
What the proposed legislation would do
Under current law, expungements are only eligible for those with one felony and two misdemeanors who haven't had another offense in five years. The process isn't available for those convicted of murder or other charges punishable by life imprisonment; traffic or sex offenses.
The bills would:
Open the process to those with three felonies and any number of misdemeanors.
Shorten wait times for applications to three years for misdemeanors, five for felonies and seven for multiple felonies.
Automatically expunge up to two felonies after 10 years and four misdemeanors after seven years for those who have stayed crime-free — no application required. Violent crimes and "crimes of dishonesty" such as fraud or embezzlement are ineligible.
Make most traffic offenses eligible for expungement.
Require judges to set aside misdemeanor marijuana offenses that would otherwise be legal under the new adult-use weed law within around 80 days of receiving the application if prosecutors don't object.
Make multiple offenses surrounding one crime count as a single offense, excluding violent crimes or those punishable by 10 or more years.
Keep the expunged records shielded from the public, employers or landlords, but available to law enforcement.
The Michigan Department of Corrections, Michigan State Police and Governor's Office all told Bridge they couldn't estimate how many more people would be eligible for expungement under the proposed changes.
In Wayne County alone, though, the number would more than double to about 335,000 from 152,000, according to Jeffrey Herbstman, senior data scientist with the City of Detroit.
The House Fiscal Agency warned of "significant" but undetermined costs for state agencies to develop computer systems to track automatic expungements. Michigan Attorney General Dana Nessel, a Democrat, testified in a legislative committee that she supports the package in concept but is concerned system failures could open the state up to lawsuits.
"Realistically, how is this going to work?" Nessel asked, though she noted she supports the package in concept.
In a rare instance of agreement, she and Rep. Beau LaFave, R-Iron Mountain, both questioned why drunken driving offenses would remain exempt from expungement under the proposals, while certain assaultive felonies are eligible (though they can't be expunged automatically).
"I know so many people who make a mistake, they have one or two extra drinks, and it stays with them the rest of their lives," Nessel said. "I'm not saying it's not serious, but is it more serious than someone being beaten over the head with a baseball bat? I would submit to you that it's not."
Filler, the chairman of the House Judiciary Committee, said "there's also a political reality to this" and including offenses like drunken driving "risk ruining [bipartisan consensus for] this bill."
The marijuana felony question
Another area Republican leaders have said may risk the bill's viability in the full Legislature is a darling of Democratic leaders: easing the burden of all marijuana crimes that were made legal by the adult-use marijuana proposal approved by voters last year.
On her first day as governor-elect, Whitmer pledged to find a way to wipe the records of those who committed crimes it made legal. The proposed expungement package may play a role in fulfilling that pledge, but some have argued it doesn't do justice to all people affected by marijuana's illegal past.
The bills would require courts to grant expungements to people with marijuana misdemeanors that would now be legal. People would still have to go through the process of filing an application and paying the required fines, rather than a court wiping the records immediately.
Filler said that wasn't favorable because prosecutors would lose the chance to challenge an expungement if the charge was pleaded down from something more serious.
Lawmakers recently combined proposals by Rep. Isaac Robinson, D-Detroit, and Rep. Luke Meerman, R-Coopersville, that may help speed that process and spare applicants a trip to the courthouse. It would require judges to approve expungements of marijuana misdemeanors that would now be legal without a hearing if prosecutors don't contest the expungement within 60 days.
Critics have argued that leaves out those who have been convicted of marijuana-related felonies that would now be legal, such as growing up to 12 plants in your house.
Robinson's original proposal, which included input from Nessel, would have included a mechanism to address that. Another bill introduced this summer by Sen. Jeff Irwin, D-Ann Arbor, would have included provisions for automatic expungement and felony forgiveness for marijuana crimes that are now legal.
There have been around 256,000 marijuana-related convictions in Michigan over the last 30 years, according to Michigan State Police data. Around 8 percent of those are felonies, and Irwin estimates including those charges that are now legal in the legislation could help an additional 25,000 people.
"People want to provide exoneration for activities that are no longer crimes," Irwin said. "We're talking about a set aside for people's records in a broader set of circumstances — including crimes that are much more serious than these cannabis crimes — then it's in the public interest to let these folks have an opportunity to get to work and seek education and have these crimes set aside."
Filler argues that, like including drunken driving offenses, including marijuana felonies could hurt the package's chances in the full Legislature, where Republicans who largely opposed legalizing marijuana call the shots. Marijuana felonies would still be eligible for regular expungement after five years and automatic expungement after 10 years.
Only donate if we've informed you about important Michigan issues
See what new members are saying about why they donated to Bridge Michigan:
"In order for this information to be accurate and unbiased it must be underwritten by its readers, not by special interests." - Larry S.
"Not many other media sources report on the topics Bridge does." - Susan B.
"Your journalism is outstanding and rare these days." - Mark S.
If you want to ensure the future of nonpartisan, nonprofit Michigan journalism, please become a member today. You, too, will be asked why you donated and maybe we'll feature your quote next time!