Need broadband in Michigan? Rural life can mean you're out of luck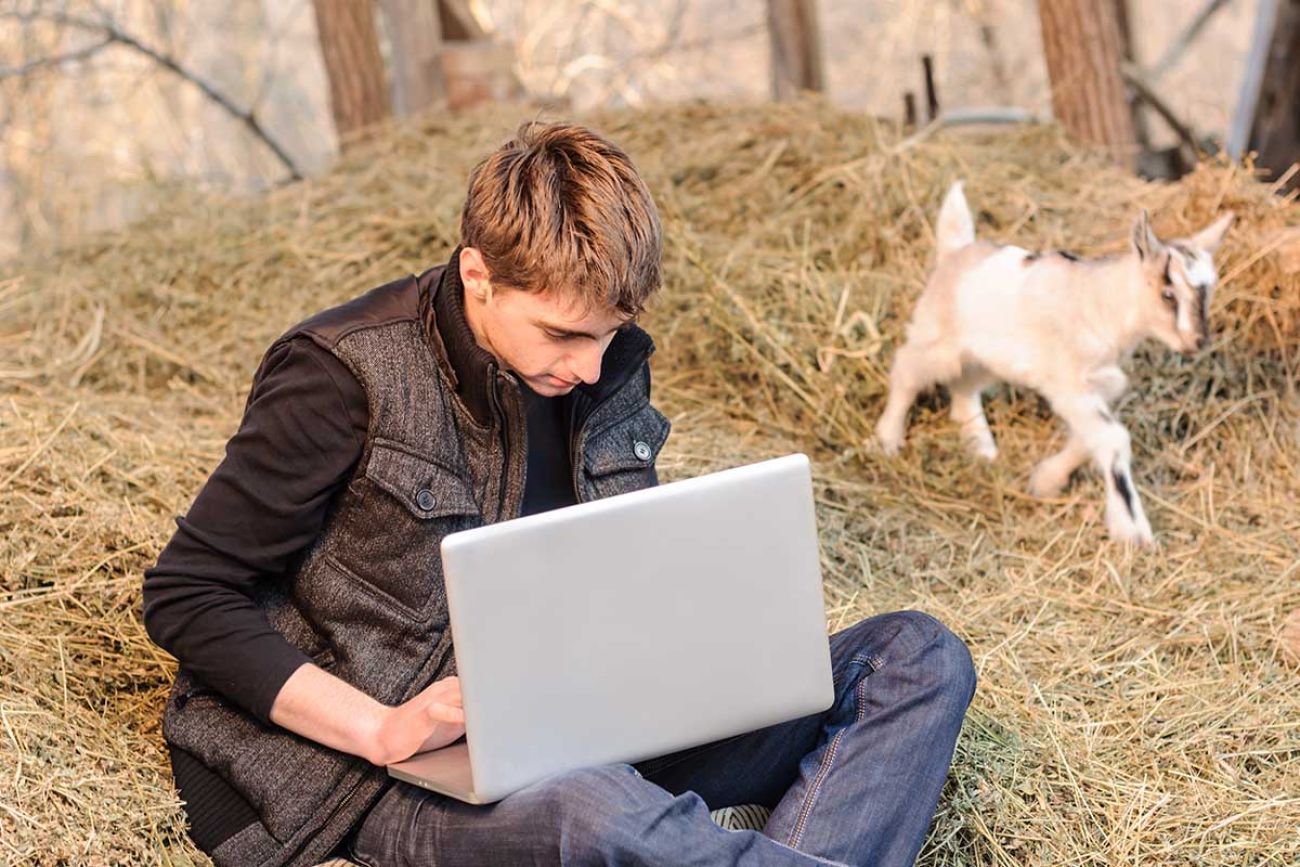 Losing the race
Overall, 37 percent of residents in rural areas of Michigan have no access to high speed broadband. In some counties, 100 percent of rural residents have no access. Lack of access extends to some urban counties as well. Click on the map to see each county's access numbers.
On a color-coded map where blue equals slow Internet, vast swaths of rural Michigan are a virtual ocean of that hue.
Oh, it's an annoyance for sure.
But the implications cut much deeper than aggravation over photos that take minutes to load or a Netflix movie that won't stream. Experts say the lack of high-speed broadband can be a drag on rural business. It can even depress real estate prices. Moreover, rural school officials say, students without fast Internet access are left chasing students who do.
In a way, it's the 21st-Century version of bringing electricity to rural America in the 1930s.
"I think it's absolutely critical for all Michigan residents to have equal access to the Internet," said Eric Frederick of Connect Michigan, a nonprofit that partners with Michigan's Public Service Commission to advocate for broadband expansion.
"It's like stopping at a stop light. All the cars up front are going to get going a lot faster than the cars at the back. Those without fast Internet are going to be left further and further behind."
MORE COVERAGE: Wiring rural Michigan with broadband, one home at a time
In 2015, the Federal Communications Commission set the minimum acceptable threshold for fixed broadband at download speeds of 25 megabits per second and 3 megabits per second for uploads. Fixed broadband is Internet provided through cable or a fixed wireless signal as opposed to a satellite or cellular link.
By that standard, according to the FCC, 1.2 million people, or 12 percent of the population, in Michigan are out of luck. And of those, more than 900,000 live in rural areas - where 37 percent lack access to the FCC broadband standard. In some rural counties, 90 percent or more lack access to fixed broadband. That compares to just 3 percent without access to broadband in urban areas.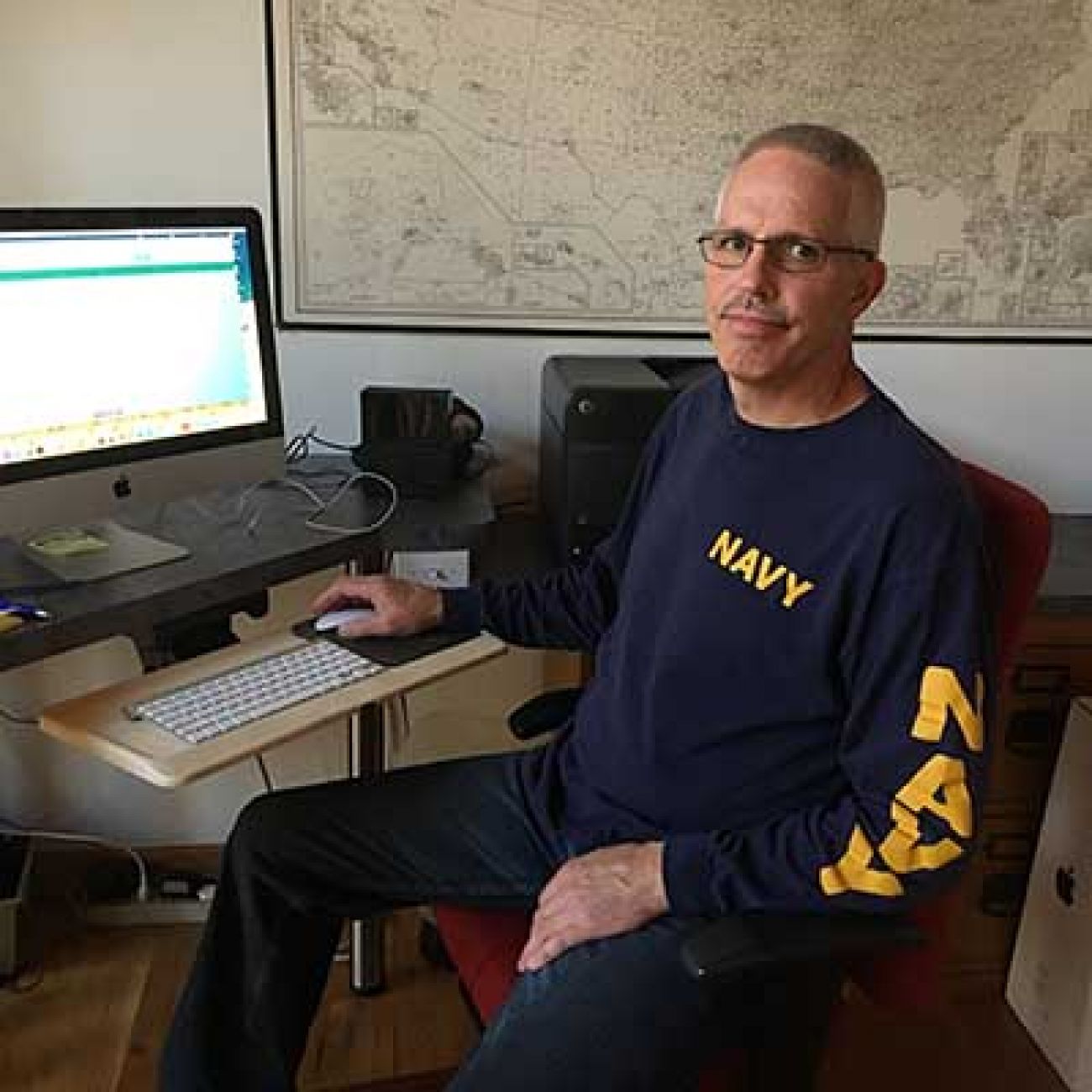 As a nation, 10 percent of Americans (34 million people) lack access to high-speed broadband. The rate is four times higher for rural Americans, with 23 million people (39 percent) lacking access.
And it isn't always where you would expect.
About 20 miles northwest of Ann Arbor, Lyndon Township residents Bart and Maribeth Hammer are well versed in the frustrations of slow Internet. With no access to cable, they've tried two different satellite plans and three cellular plans. It's still slow.
Without broadband, households are by and large left with access through a cellular plan, satellite dish or telephone DSL line. But those options are often much slower. Satellite connections can be interrupted by weather. Cell links can be spotty depending on proximity to a tower. While satellite and cell plans subject some users to expensive data surcharges.
When the Hammers' three children were in high school, they had to drive about eight miles to the Chelsea District Library, which has high speed Internet, to get homework done.
Bart, a pilot with Delta Air Lines, is required every few months to view safety and security videos mandated by the Federal Aviation Administration.
"I don't even both trying to watch it at home," he said. That means another trip to the library.
Delta sends him links from its web site for flight and trip assignments. They won't load – so he has to call and wait for a person to come to the phone with his flight information.
Hammer finds it ironic that a community near a high-tech hub like the University of Michigan still dwells in the relative Dark Ages of the Internet.
"As a pilot, I can go just about anywhere in the world and have faster Internet than we have here," he said.
But by the end of next year, that should change, for the Hammers, at least.
In what remains a rarity in Michigan governance, fed-up Lyndon Township residents in August took matters into their own hands. By nearly a two-to-one margin, voters approved a 20-year millage of 2.91 mills to bring fiber optic cable to township homes. It will cost the owner of a home valued at $200,000 just under $300 a year. In exchange, residents can expect download speeds of 100 mbps when the network is completed, with the township expected to partner with one or more private carriers to furnish the service.
The voter turnout of 43 percent – a township record for a non-general election – speaks volumes about how residents value this commodity. Reliable and fast Internet, they emphatically said, is more than a matter of convenience in today's digital landscape.
"It's really a necessity," Hammer said.
But that still leaves residents around much of the state pretty much on their own – a legacy of a digital access network built on a for-profit model. That means areas with dense populations get fast access, while residents in rural areas scrounge for anything they can get.
Dave Waymire, spokesman for the Michigan Cable Telecommunications Association, said it's not as if cable firms are somehow conspiring against rural folks. Waymire said it's hardly profitable to string cable at $40,000 a mile along roads where houses are a half mile or more apart (Disclosure: Waymire's consulting firm also does business with The Center for Michigan).
"If you are spending $35,000 to $45,000 per mile and you have only three people on that mile, your return on investment is pretty low," Waymire said. "That investment is not going to work."
Currently, Michigan allocates no direct funding for broadband expansion.
But perhaps the state could look to initiatives in a state like New York, which established a $500 million broadband fund in 2015 with the goal of bringing high speed Internet to all households by 2018. It is the most ambitious program in the country, in a state where FCC data report 98 percent of the population already have access to high speed broadband.
In sparsely populated terrain like Lake County 70 miles north of Grand Rapids and Luce County in the Upper Peninsula, 100 percent of rural residents have no access to fixed broadband, according to the FCC. In Montmorency County in the northeast Lower Peninsula, 90 percent of rural residents have no access.
School officials in these communities say this gap puts their students at an unfair disadvantage compared with districts with widespread broadband connections.
"It presents a lot of challenges for us," said Cliff Fossitt, principal of the U.P.'s Newberry High School in Luce County, with fewer than 7,000 residents sprinkled across the county's 900 square miles along Lake Superior.
"We have people in our district who live in places where the Internet is not even an option. They just can't get it."
Fossitt said the district would like to convert to digital versions of its paper textbooks. But it can't – too many students wouldn't be able to access digital texts at home.
"It limits our ability as a school district. We have less flexibility as to what type of work we send home. If it requires logging into a Web set, they just don't have that option."
Three miles from school, Brandy Dunbar and her husband, Jeff, struggle to make do with home cellular Internet service that is marginal at best for their five school age children.
"If the kids don't understand their homework assignments, the teachers will give them a lot of YouTube videos to watch. If it's a smaller clip, we might be able to watch it. If it's a larger one, it takes a very long time to download. We have to go to the library to do that.
"I feel like we're at a huge disadvantage compared to the kids who go to a big city school and have access to all the high-speed projects."
Dunbar said she lives just a half mile from the Internet cable that runs a short distance out of Newberry.
"We begged them to put cable in here," Dunbar said of the cable company, "but they won't do it for just the six families who live here."
It's not just an issue for students with slow Internet at home. Some Michigan schools have catching up to do as well, even as small businesses in rural Michigan try to make do with shaky Internet links.
State schools rank 40th in the nation in meeting high-speed Internet standards set by the FCC, according to a report by EducationSuperHighway, a nonprofit advocacy organization.
In 2013, the FCC said schools should have classroom download speeds of at least 100 kilobytes per second per student by 2015. About 90 percent of Michigan schools now meet that standard, with help from nearly $50 million in federal funds in 2017. While that's an improvement, Michigan lags 16 states in which 99 percent or 100 percent of students are in schools that meet the FCC standard.
And that leaves nearly 160,000 Michigan students in 54 districts with Internet speeds below the FCC in-school standard. That includes Tahquamenon Area Schools – home to Newberry High School – which school officials say has Internet speeds of 70 kbps per student.
"We are aware of this issue. We know there are disparities out there," said Michelle Ribant, director of 21st Century Learning for Michigan's Department of Education.
Still, Ribant said schools are closing the Internet gap through initiatives like furnishing buses with WiFi or offering after-school programs in places where students might not have fast Internet at home but can access the school's high-speed network. Some districts or libraries loan out WiFi hotspot devices to students, which, paired with school laptop computers, give students online access outside school hours. Schools can restrict access to websites needed for homework.
"There has been a lot of progress," Ribant said.
But she added that MDE can't do much more than advocate ‒ there are no state funds to help schools upgrade Internet capacity.
Just outside Sleeping Bear Dunes National Lakeshore in northern Benzie County, Timothy Young runs a small specialized food company called Food for Thought.
As he goes through his business day, he has a choice – he can connect to the Internet through a snail-like DSL line or link to his laptop through his cell phone. That's faster, but expensive.
"How do you monetize how much it costs – the time you sit there for a page to pop up, an email to load? It's time lags. It's stuff getting dropped. It may seem like a few seconds, but you add it up over a day, a week, a year, and it's time."
Young said he does aid work in Africa – and says he often gets better Internet there than he does at home.
"You can sit in a grass hut in a remote village in Ethiopia and get a faster Internet connection than I do here in my home," Young said.
Fredericks of Connect Michigan said lack of broadband can even make it hard to sell a home.
Fredericks said he learned of a Montcalm County home north of Grand Rapids that had been on the market for months, in part because it had a slow Internet hookup. As soon as it was hooked up to cable, it sold.
"It sold for 15 percent above asking price," he said.
With that said, Fredericks noted that federal funds are helping close the Internet gap to homes and businesses.
The FCC's Connect America fund – launched in 2014 – offers subsidies totaling $363 million to three Michigan broadband providers, AT&T, CenturyLink and Frontier, that is expected to bring broadband to 180,000 households and businesses over six years.
But that fund only requires that carriers offer download speeds of 10 mbps – a standard that Fredericks said could seem out-of-date by 2020.
"I think it was a little short-sighted to set the bar at 10 mbps," he said.
The previous big government investment in Michigan's Internet infrastructure was 2010, when federal stimulus dollars funneled $100 million to the state to install 3,800 miles of primary fiber optic cable throughout the state.
That is considered a "middle mile" network, comparable to a major highway system. That still leaves it up to cable firms when and where they will lay "last mile" cable to individual homes or businesses.
Meanwhile, a grassroots organization called the Michigan Broadband Cooperative is working to extend broadband to more rural townships in Washtenaw and Jackson counties.
"It was apparent no organization was going to come in and solve it for us," said Ben Fineman, the group's president and an organizer who helped bring Lyndon Township's broadband proposal to the polls.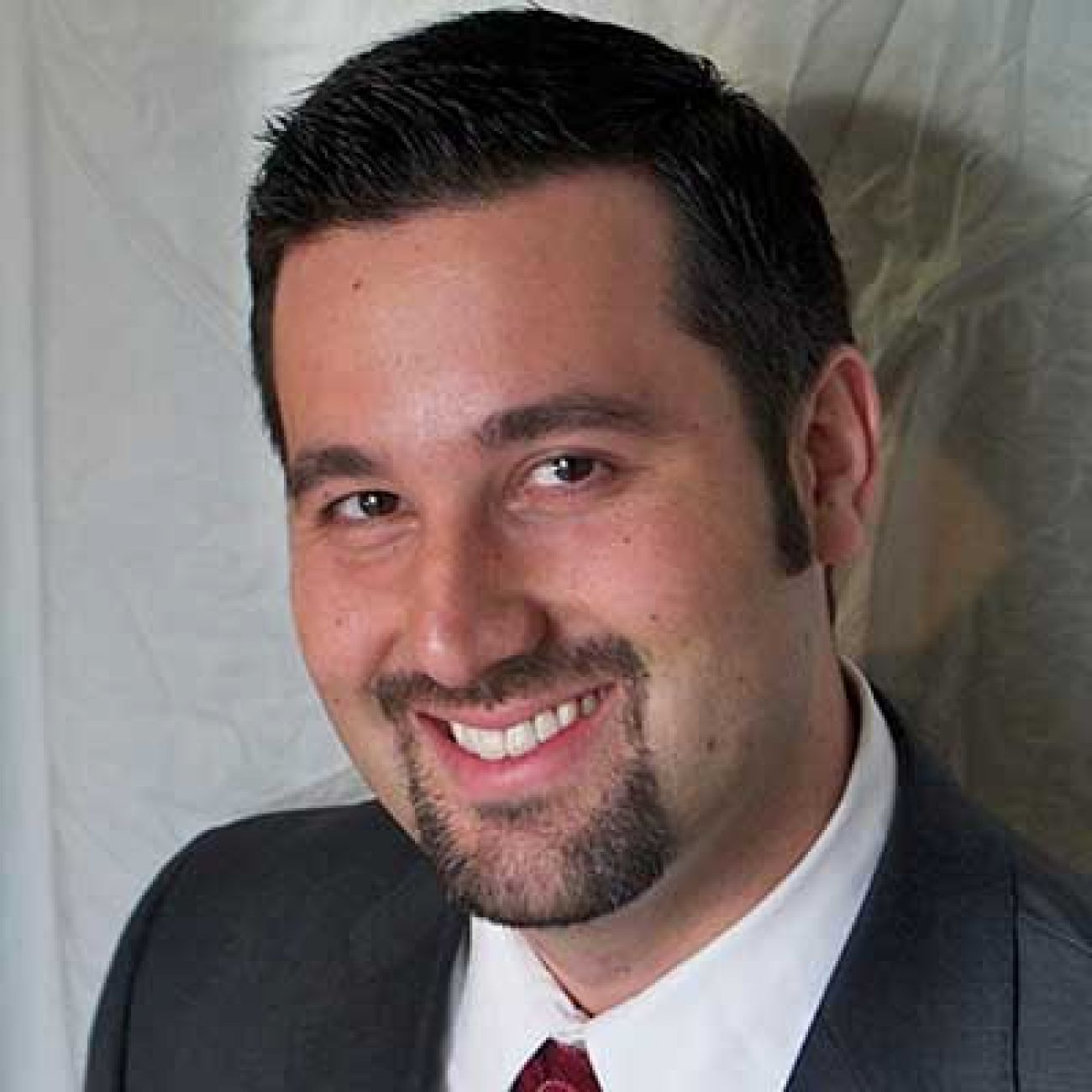 Fineman said other neighboring townships are looking at ways of bringing in broadband, including Sharon Township where a millage vote on fiber optic cable is scheduled for May 2018.
"People have come to understand that broadband access is necessary for participation on modern society," Fineman said.
Fineman said he uses a PowerPoint slide that compares this challenge to the federal government's drive to electrify rural America in the 1930s.
"The only difference is," Fineman said, "I don't see the federal government doing as much about it now."
We're not just a news organization, we're also your neighbors
We've been there for you with daily Michigan COVID-19 news; reporting on the emergence of the virus, daily numbers with our tracker and dashboard, exploding unemployment, and we finally were able to report on mass vaccine distribution. We report because the news impacts all of us. Will you please donate and help us reach our goal of 15,000 members in 2021?