The price of Michigan's cash bail system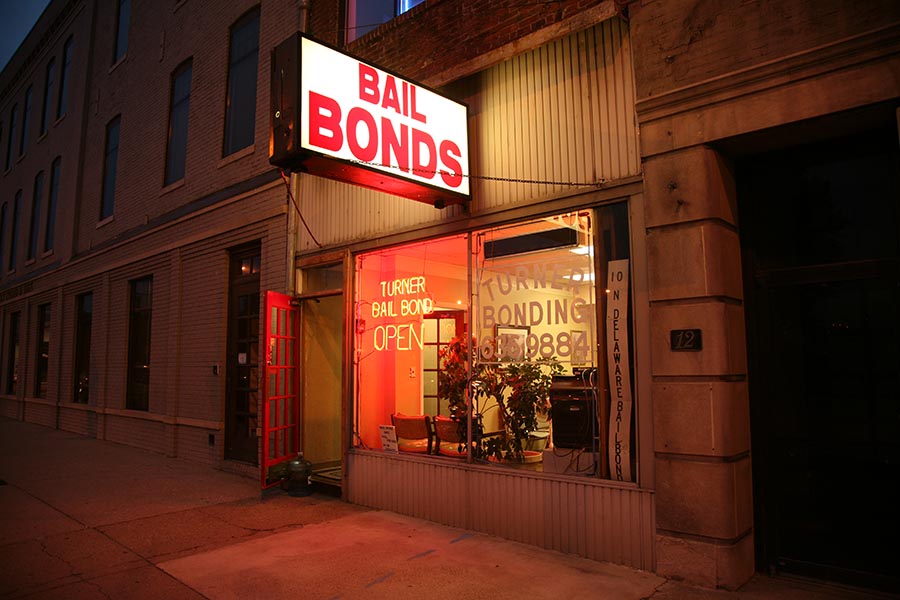 The day after teenager Djibril Niyomugabo was arrested in January, charged with stealing a bottle of wine from a car, he appeared before a Grand Rapids judge to face two misdemeanors: Larceny of less than $200, and damage to personal property of less than $1,000. He did so in a room with other defendants at the Kent County jail, sitting at a table and looking at a video screen. He pleaded not guilty.
Niyomugabo did not post the $200 required to get out, so he remained locked up.
Three days later, officers found Niyomugabo unconscious with a faint pulse in his cell just before 1:30 a.m., a bed sheet wrapped around his neck. He died two days later at a Grand Rapids hospital. He was 17.
"It is a tragedy beyond description," said H. James Telman, the teen's former lawyer, who had become a father figure in his life. "This did not have to happen."
Telman said there was no good reason Niyomugabo should have been held in jail – even for a few days - pending trial.
"Was he a risk to anyone else? No. Was he a flight risk? I highly doubt it," he said of the refugee from Rwanda. "All the people he knew in the last few years were right here in Grand Rapids."
Grand Rapids 61st District Court Judge Kimberly Schaefer - who set Niyomugabo's bond - declined to be interviewed by Bridge.
Advocates for reform of Michigan's bail system say cases like Niyomugabo's underline the need to reshape what they deem an unfair method of deciding whether a person charged with a crime would be allowed to remain free before trial. Too often, they say, residents remained locked up on minor charges, not because they are a flight risk or danger to the public, but because they don't have the cash to get out.
The financial cost of incarceration can also be enormous; not just to the defendants who can lose income, jobs or child custody while behind bars, pushing them further into poverty, but to taxpayers who foot much of the cost of pretrial detention. It is far cheaper to monitor defendants who are free pending trial than to keep them in jail.
Barb Hankey, manager of Oakland County Community Corrections, said it is "tragic" that a young man like Niyomugabo was confined to jail simply because he failed to post bond.
"The whole bond system is based on a person's financial ability rather than on the potential risk that they pose to the community," Hankey said.
"If we have an individual who is considered to be very dangerous, there's a possibility that person can still get out if they have the money. You may have a person who is low risk, but they don't have the money to post bail and they end up detained."
A promising alternative
Hankey pointed to reform measures in places like Washington D.C., which has largely eliminated cash bail as a condition of release. The District has replaced cash bail with assessment tools that focus on a defendant's likelihood of committing another crime or failing to appear in court if they remain free while their case is pending, saving about $400 million a year in jail costs.
About 90 percent of Washington D.C. defendants are released without bail, while the remainder – deemed either too dangerous or likely to miss their court appearance – are held regardless of their ability to meet a bond payment. According to court data, 91 percent of released defendants were not arrested for another crime while their cases were being adjudicated. Ninety percent made all scheduled court appearances and 98 percent were not arrested for a violent crime while in the community pending trial.
"I thought there would be mayhem on the streets, but it wasn't simply opening up the doors and letting all of these dangerous people go free," former D.C. attorney general Bob Spagnoletti told the Washington Post. "The world doesn't come to an end when all of these people charged with low-level offenses are released."
It's unclear what percentage of criminal defendants in Michigan are released before trial. Michigan, like most of the U.S., still depends on the bail bond system as the foundation of its pretrial release procedure, though reform measures are percolating in some state legislatures. Local courts across Michigan are free to enact their own policies. Some incorporate risk assessment in their pretrial release decisions, others do not.
Hankey is part of an informal working group convened earlier this year by Michigan Supreme Court Justice Bridget Mary McCormack to explore reforms to the bail pretrial release system. The group includes judges, court officials, as well as representatives of the American Civil Liberties Union, the Citizens Alliance on Prisons and Public Spending, a Lansing-based nonprofit judicial reform organization, and the State Court Administrative Office, the administrative agency of the Michigan Supreme Court.
"This is the beginning of a statewide conversation," Hankey said.
A Michigan patchwork
Bridge Magazine analyzed federal data on jail populations in Michigan at the end of 2013, the most recent year available. The data, which evaluates what percentage of local jail populations include defendants awaiting trial, reveal striking disparities in how court jurisdictions across Michigan handle pre-trial release.
In Newaygo County north of Grand Rapids, 78 percent of its 255 jail inmates were awaiting trial – far above the state and national average. While in Midland County, just 21 percent of 262 of inmates were awaiting trial, roughly half the state average.
In Kent County, the state's fourth most populous, 39 percent of 1,084 jail inmates were awaiting trial. Next door in Ottawa County, 61 percent of 329 inmates awaited trial. Numbers were not available for the three counties in metro Detroit -- Oakland, Wayne and Macomb.
"I find this disturbing," said Miriam Aukerman, a staff attorney for the ACLU of Michigan and a member of Justice McCormack's working group on bail reform.
"What this data suggests is that where you live and what jurisdiction is handling your case are going to have an enormous impact as to whether you will be released, whether you will be allowed to be with your family and go to work.
"It shows how much power individual judges have within the system. People are not sitting in jail pre-trial because they want to. They are sitting there because they cannot afford bail."
National advocates say there are multiple reasons to consider bail reform:
Reason 1: It's expensive for taxpayers
On a given day, according to a Bridge Magazine analysis of federal data, there are approximately 385,000 inmates in U.S. jails awaiting trial – 52 percent of those behind bars. With an estimated national daily cost of jail of $75, that amounts to nearly $29 million a day and more than $10 billion a year.
In Michigan, approximately 41 percent of an estimated 16,350 jail inmates at the end of 2013 were awaiting trial or arraignment. Daily costs vary widely by jurisdiction. But at $75 a day, that would amount to $500,000 a day, and more than $180 million a year. Those costs are largely borne by local taxpayers.
Reason 2: Cash bonds disproportionately impact the poor.
A 2015 study by the Vera Institute of Justice, a New York-based nonprofit criminal justice reform advocacy organization, noted that in New York City in 2013, more than half of jail inmates held until trial remained in jail because they could not afford bail of $2,500 or less. It also found that 31 percent of misdemeanor defendants were held on bond amounts of $500 or less.
That leaves many low-risk, low-income defendants charged with minor crimes with a Hobson's choice: Plead guilty in order to be let out immediately on time served, or suffer the consequences of incarceration.
"Money bail has a negative impact on criminal justice outcomes," said Insha Rahman, a senior planner with the Vera Institute. "It makes it more likely for a defendant to take a worse plea, rather than have the case end with a non-criminal disposition."
Reason 3: The cash bail system may actually increase crime
Research backed by the Texas-based Laura and John Arnold Foundation, which supports criminal justice reform, found a strong correlation between the length of pre-trial jail incarceration and the likelihood an inmate will commit another crime.
It cited a 2013 academic study that examined more than 66,000 cases in Kentucky in 2009 and 2010 in which defendants were released from jail at different points before trial. When compared to low-risk offenders who committed comparable crimes but were not held in jail, defendants detained two to three days before release were 40 percent more likely to commit a new crime before trial. Those held 31 days or more were 74 percent more likely to commit a new crime.
Reform advocates say that's partly because even short periods of incarceration can upend the lives of low-income defendants. A week in jail can mean the loss of a job, which in turn can lead to the loss of housing – a downward spiral that makes it more likely a defendant will commit another crime.
Rahman of the Vera Institute she said she saw that play out many times during her tenure as a public defender in the Bronx.
"I represented thousands of people and I saw that pattern again and again. Three to five days in jail is enough time to lose your job and your housing. One of the factors that we know leads to criminality is instability."
But Jeffrey Clayton, executive director of the American Bail Coalition, a trade group which represents insurers that underwrite criminal bail bonds, argued that bail remains an essential component in our legal system.
"The alternative is much worse," Clayton said. "Do we really want to throw the whole system out? Regardless of whether you think there should be monetary conditions of bail, the only alternative is preventive detentions. I really think the system works.
"It fails in some respects,but it works in most respects."
A long tradition
The U.S. bail system has its roots in medieval English Anglo-Saxon law, under which an accused criminal offender could avoid jail through the pledge of a third-party, or surety, that he would appear in court for the charge. The amount of that pledge – or bail – was to be equal to the amount of the penalty for the crime. If the accused were to flee, the surety would have the pay the alleged victim the pledged amount.
Centuries later, the philosophy behind that system – that bail is a proven incentive to appear for trial – is facing a rising tide of opposition.
In August, the U.S. Justice Department joined in a court filing opposing the bail treatment of a Georgia man kept in jail for six nights after police arrested him for the misdemeanor offense of being a pedestrian under the influence. He was unable to get out of jail because he could not pay the fixed bail amount of $160.
Citing the Constitution's guarantee of equal protection, the Justice Department said in a friend-of-the-court brief: "Bail practices that incarcerate indigent individuals before trial solely because of their inability to pay for their release violate the Fourteenth Amendment."
That lawsuit was brought by Equal Justice Under the Law, a Washington D.C. nonprofit legal clinic that has filed 10 class-action lawsuits against the money bail system in eight states.
A call for change
In the meantime, court jurisdictions beyond Washington D.C. and in some states are taking steps to reduce reliance on cash bail:
In 2007, Allegheny County, which includes Pittsburgh, put in place a rigorous pre-trial services program that included a risk assessment tool that combined information on the defendant's criminal history and record of appearances at court dates with pre-trial interviews.
In the first month under the new procedures, there was a 30-percent reduction in the number of defendants admitted to jail following arraignment.
Since 2013, Kentucky has used a risk assessment tool developed by the Arnold Foundation that assesses the likelihood of three outcomes – whether the released defendant will show up for court, commit a violent crime or commit any new crime. The assessment weighs factors including whether or not the defendant has a prior misdemeanor or felony conviction, has failed to appear at a pretrial hearing in the last two years or was previously sentenced to jail.
According to the foundation, the average arrest rate for released defendants declined to 8.5 percent in the first six months it used the assessment tool from 10 percent over the previous four years.
In Illinois, lawmakers approved a pilot program last year for Cook County, which includes Chicago, that requires inmates accused of nonviolent crimes such as retail theft and trespassing to be released without bond pending trial if their case has not been resolved within 30 days.
In Oakland County, Michigan, the courts adopted a risk assessment tool in 2009 similar to that used in Kentucky. It weighs the length of time a defendant has been at his or her current residence, whether the defendant is employed or retired and whether the defendant has a history of drug abuse. Risk factors are converted into a scale of 0 to 9 – 9 the highest – and given to judges for consideration at arraignment.
Though its numbers did not show up in the federal data base, Hankey of Oakland County Community Corrections said about 35 percent of Oakland County jail inmates are awaiting trial – well below the national average and below the Michigan average of 41 percent.
But risk assessment scores are simply recommendations - it's still up to up to judges in Oakland County's 15 district courts to decide how they handle bail at arraignment.
"We have some judges that adopt those recommendations and some that use the information and may or may not go along with the recommendations," Hankey said.
No method is without risk
To be sure, no system – money bail or otherwise – will guarantee public safety.
In 2015, an 18-year man was charged in a fatal Washington D.C. stabbing on a Metro train, two days after he had been released from the court system for a misdemeanor charge of assaulting a police officer.
And in 2011, a jury found Jason Gibson guilty of the ambush-style slaying of a Detroit police officer.
Gibson was arrested in November 2009 for carrying a concealed weapon but was released on $20,000 bond after spending two months in jail. He failed to show up for a March 2010 court hearing on the weapons case. Officer Brian Huff was killed two months later.
Michigan judges have an array of bail options at arraignment, including the release of a defendant with no money on what is known as a personal recognizance bond – a promise to make all court appearances – as well as bonds involving cash payments or the use of a commercial bail bondsman. In some cases, property can be used as collateral.
In deciding the terms of release, Michigan's criminal code instructs judges to weigh multiple factors, including the defendant's prior criminal record, history of appearance for any previous court proceedings and the seriousness of the crime.
Michigan's provides for the right to bail for nearly all crimes, with the exception of murder, treason, first-degree sexual conduct and armed robbery or kidnapping.
Jailed for misdemeanors
The case against Djibril Niyomugabo was far less sinister.
According to the arrest report by Grand Rapids Police, an officer found Niyomugabo asleep in a red Kia Spectra the morning of Jan. 7 outside a downtown Grand Rapids motel. The rear passenger window had been broken out. There was a shattered bottle of wine, later valued at $150, outside the car.
Telman, his former lawyer, said Niyomugabo had talked a few months earlier of joining the military to pay for college, where he hoped to become a nurse.
"There was hope," Telman said.
Telman said he got to know Niyomugabo over a period of years at Central Seventh-day Adventist Church in Grand Rapids, where Telman taught Sabbath School classes and coached the basketball team at Grand Rapids Seventh-day Adventist Academy.
Telman said Niyomugabo and his family were refugees from Rwanda, moving first to Oregon before settling in Grand Rapids several years ago.
In early 2015, Telman said, Niyomugabo came to live with him for several months after he and his father had a physical confrontation that led to assault charges against the son. Telman represented him in that case, in which the charges were later dropped.
"He was not at all a kid with attitude. I trusted him with everything in my house. For five or six months, I was his Dad. I taught him how to drive. I read the Bible with him. We cried sometimes together."
Later that year, Niyomugabo moved briefly back in with his father – a reconciliation Telman said lasted just a few days before the two quarreled again and Niyomugabo left. From there, Telman said, Niyomugabo bounced around in a series of homes of acquaintances. He stopped going to school.
A little more than 24 hours after he was arrested, Djibril Niyomugabo sat in jail for his video arraignment. He would remain there for lack of $200.
Telman said he's asked himself countless times why Niyomugabo did not phone him from jail. He said he would have posted bond immediately.
"I cried. And then I'm asking myself, 'Why didn't he call me?'"
"Djibril had so many people who loved him. He was always the type of person who reached out to people," said Chance Habamungu, a friend and fellow refugee.
"There were so many that would have gotten him out."
Only donate if we've informed you about important Michigan issues
See what new members are saying about why they donated to Bridge Michigan:
"In order for this information to be accurate and unbiased it must be underwritten by its readers, not by special interests." - Larry S.
"Not many other media sources report on the topics Bridge does." - Susan B.
"Your journalism is outstanding and rare these days." - Mark S.
If you want to ensure the future of nonpartisan, nonprofit Michigan journalism, please become a member today. You, too, will be asked why you donated and maybe we'll feature your quote next time!