State: Officials too busy to report MI school COVID outbreaks more often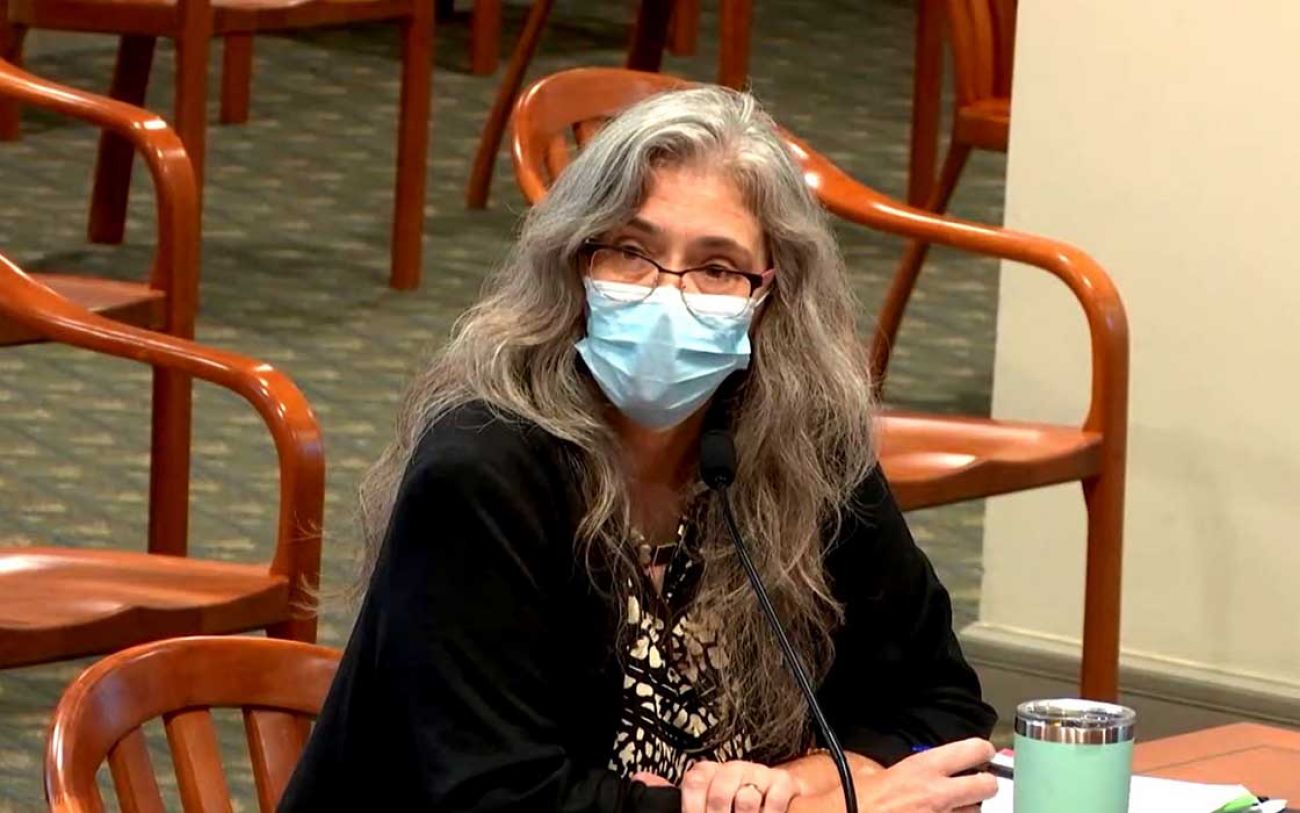 LANSING — Reporting coronavirus outbreaks in Michigan schools more than once per week is too onerous for local health departments juggling other coronavirus-fighting responsibilities, top state health officials said Wednesday. The officials pushed back on calls for more real-time notifications even as some parents raised concerns that COVID-19 could be spreading in their children's schools without them knowing for many days.
The state's response came during a hearing Wednesday over government data transparency conducted by a panel of mostly GOP lawmakers. They pressed Michigan Department of Health and Human Services Director Robert Gordon and state epidemiologist Dr. Sarah Lyon-Callo for answers as to data Gov. Gretchen Whitmer used to base decisions on whether to close and open certain businesses as the pandemic unfolded in Michigan.
"It is fairly labor-intensive" to require staff to review data for public posting daily, Lyon-Callo told the legislative committee. "Putting it up every day will take people away from the other work that they're doing."
Lyon-Callo was responding to a question from Rep. Matt Hall, R-Marshall, about a letter from more than 30 Michigan news and government transparency organizations sent to Whitmer and Gordon earlier this month.
The Michigan School-Related COVID Outbreak Transparency Coalition, which includes Bridge Michigan, called for the administration to require K-12 school districts to more immediately and publicly notify communities of COVID outbreaks; to increase the regularity of MDHHS reporting of COVID outbreak data; and to require colleges and universities across the state to report testing and case metrics regularly.
On Sept. 14, Gov. Gretchen Whitmer's administration began reporting coronavirus outbreaks at schools on a weekly basis following an initial letter from the coalition, which is now pushing for more frequent reporting.
Bridge Michigan asked the state officials whether, if they would not require daily reports, they could at least require county health offices to post outbreaks two or three times a week? Gordon said that "just reduces but doesn't eliminate the trade-off" that Lyon-Callo described.
While the state health department is adding staff, "it's hard to overstate the level of challenge and burden on our staff and on local health departments right now," Gordon said. "There are real trade-offs between reporting and active management of the disease."
The state officials said that even though the state identifies schools with COVID outbreaks only once a week, local health officials are reaching out to affected families as soon as infected students or school staff are identified in their communities.
"The most important thing is: Does a family know my kid is in a school with positives and can I respond appropriately? And those notifications are the local health departments' focus and our focus," Gordon said.
Lyon-Callo told the committee that schools and local health departments are already reaching out to parents when someone in their family is determined to have been in "close contact" of someone who tested positive for coronavirus, and many organizations (she gave the example of an office building) send letters to people who could potentially be exposed when there's an outbreak in a school or building.
A "close contact," Lyon-Callo told the committee, is when someone has been within six feet of someone with COVID-19 for at least 15 minutes or was directly exposed to them coughing or sneezing. But while some local schools are making announcements of COVID cases, many are not.
The Transparency Coalition reviewed the websites of 11 K-12 schools that were listed in the department's first outbreak report posted on Sept. 14 — only one had prominently posted its outbreak information on its website.
Asked about these disparities in school reporting, Gordon told Bridge: "I'm about at the edge of my knowledge. You'll forgive me but we just did two hours of this," referring to the questioning that had just concluded at the hearing.
Lyon-Callo declined to add to that.
Lisa McGraw, public affairs manager for the Michigan Press Association, which is in the group pushing for more transparency, said more frequent reporting of cases in K-12 schools "should be a paramount issue."
"Not only is it important to parents, but it could drive what is happening in communities," McGraw said. "The administration has had months to prepare for going back to school, so I don't understand why a better system wasn't in place in the beginning" to keep parents informed.
If it's too much work for the department to report, McGraw said, at least requiring schools to report cases publicly could help communities better understand how they may be exposed.
"I think the schools are very concerned about stigma, and at this point I don't understand that," she said. "I'd be more concerned about making sure the kids are safe, and their parents are safe, and their grandparents are safe."
Hall, the Marshall Republican who has been critical of Whitmer's use of emergency powers during the pandemic, told Bridge following the hearing he's still considering the Transparency Coalition's call for more frequent reporting of school outbreaks and "it warrants more conversation." Overall, he said Gordon and Lyon-Callo's testimony before the committee Wednesday morning didn't provide much clarity.
Gordon and Lyon-Callo spent Wednesday morning fielding questions from the Legislature's Joint Select Committee on the COVID-19 Pandemic about the administration's coronavirus-related policy decisions, which the governor regularly says are "based on the best science and data available."
Gordon and Lyon-Callo outlined how the prevalence of coronavirus cases have changed since March, how the state tracks COVID deaths, how it identifies cases for investigation and more.
Sen. Kim LaSata, R-Bainbridge Township, asked why more of the state is not yet in Phase 5 of the governor's economic reopening plan, which would allow more businesses to reopen. She argued there's risk in many public activities "and I think people are just ready to make their own decisions."
Gordon responded that COVID-19 cases have not dropped in Michigan but plateaued since mid-June, and the state faces increased risk in the coming months as cold weather approaches, people go inside and return to schools and universities. "It's a complicated position that we're in."
Gordon told lawmakers that there is "a high level of risk associated with bars" being opened without restrictions and "a lower, but still significant, risk associated with movie theaters." Bars were opened for indoor service earlier this year and then shut down in July when cases spiked among young people.
Outdoor attendance at bars is still allowed, and places that make less than 70 percent of their revenue from alcohol fall under the same rules as restaurants, which allow indoor service with social distancing. Movie theaters, however, have been closed for months and are among the few remaining businesses that are shuttered.
We're not just a news organization, we're also your neighbors
We've been there for you with daily Michigan COVID-19 news; reporting on the emergence of the virus, daily numbers with our tracker and dashboard, exploding unemployment, and we finally were able to report on mass vaccine distribution. We report because the news impacts all of us. Will you please donate and help us reach our goal of 15,000 members in 2021?