Still no verdict in Whitmer kidnap case; jurors want to review evidence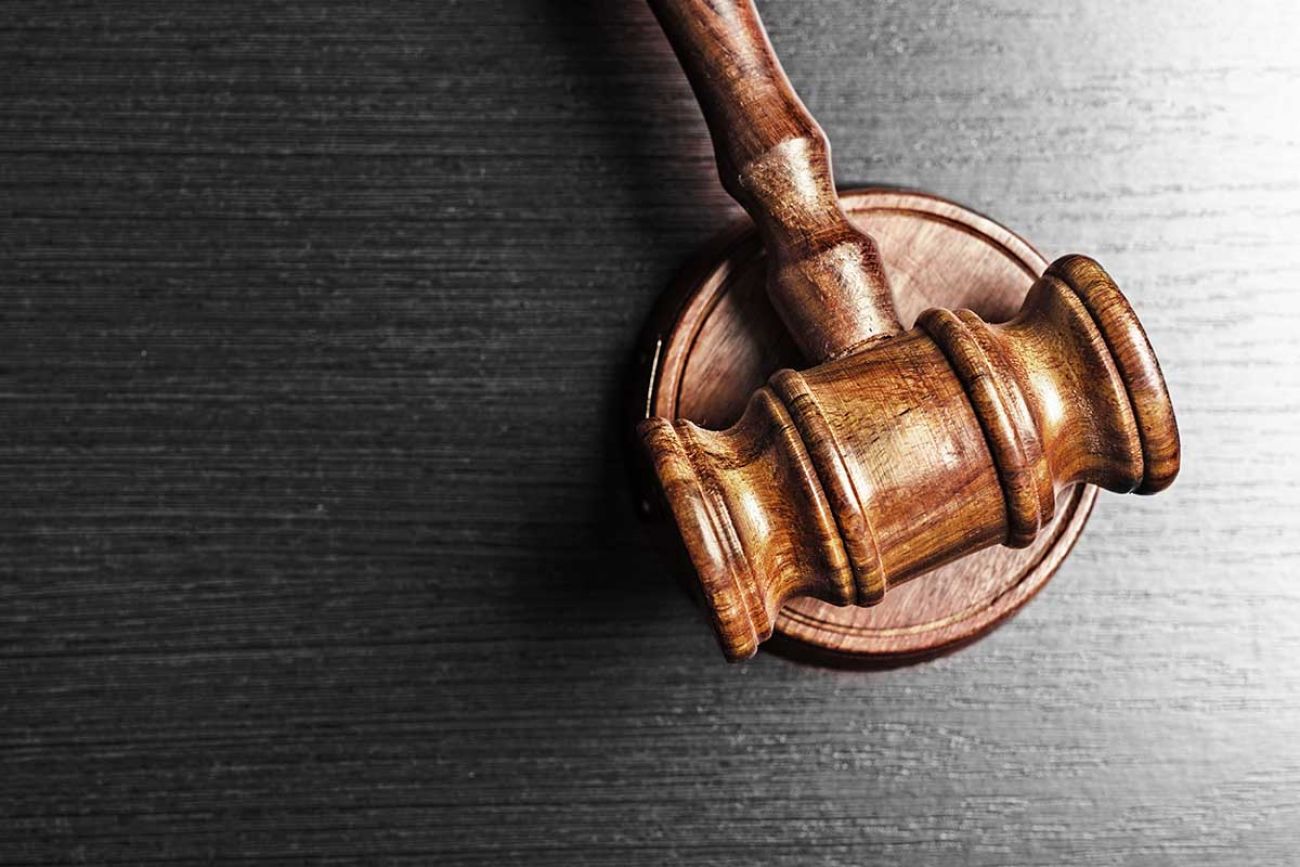 U.S. District Judge Robert Jonker excused a jury of 12 people during their third day of deliberation on April 7. (Shutterstock)
Jurors deciding the fate of four men alleged of plotting to kidnap Gov. Gretchen Whitmer will enter their fifth day of deliberations on Friday.
The jury of six men and six women ended their fourth day of deliberations in Grand Rapids on Thursday by telling U.S. District Judge Robert Jonker that they want to look at evidence related to an explosive when they resume on Friday.
Prosecutors contend two of the men possessed a bomb out of fireworks wrapped in pennies that could serve as shrapnel in an effort to blow up a bridge to delay a police response to the Democratic governor's kidnapping.
Related:
Over four days, jurors have also asked Jonker for the definition of "weapon," to review transcripts of witness testimonies and for office supplies.
Former prosecutors cautioned Bridge Michigan against reading much into the length of deliberations, but agreed that the lack of questions suggests harmony within the jury.
They did speculate, however, that the longer the jury deliberates, the greater the possibility of at least a compromise verdict in which defendants may be acquitted of at least some of the charges.
The four — Adam Fox of Wyoming, Michigan, Daniel Harris of Lake Orion, Brandon Caserta of Canton Township and Barry Croft from Delaware — all face identical charges of conspiring to kidnap the Democratic governor, a felony punishable by life in prison.
Fox, Croft and Harris were charged with one count of conspiracy to use a weapon of mass destruction. Fox and Harris also face lesser charges, punishable by up to 10 years in prison, related to possession of unregistered explosives.
Former federal prosecutor Mark Chutkow said jurors sometimes "compromise as to the defendants" if they can't reach a consensus, choosing to convict defendants on charges in which the evidence is "most solid."
Defense attorneys have argued there was no realistic plot to kidnap Whitmer, and instead brash talk by men who liked to smoke marijuana, practice with guns and complain about the government.
Before deliberations began, Jonker instructed the jury that the men could be convicted of conspiracy even if the plot to kidnap Whitmer wasn't capable of being executed.
"If the parties have formed the intent and agreement and they've taken over acts in furtherance of it, that's sufficient," Chutkow said. "Some jurors could feel like it's not a realistic plan, but it shouldn't matter whether or not the kidnapping would occur."
Chutkow noted that prosecutors presented several pieces of evidence supporting a plot to kidnap Whitmer.
"They showed that the governor's vacation cottage was cased a couple of times. (The defendants) built a mockup of the cottage so they could practice," Chutkow said. "(The defendants) at least tried to collect money for the explosives. They inspected the bridge they were intending to blow up."
"These are all concrete steps, and the government doesn't need to show all the overt acts that were identified in the indictment, only some of them," said Chutkow, who was a prosecutor in the corruption trial of former Detroit Mayor Kwame Kilpatrick.
Chutkow cautioned against making any conclusions about the length of deliberations, noting that jurors in the Kilpatrick case took three weeks to reach a guilty verdict.
Other experts noted that jurors could conceivably convict some, but not all, of the defendants.
Harris was the lone defendant to take the stand and testify, which former federal prosecutor Michael Bullotta said may not help his case.
"This defendant committed the cardinal sin of testifying defendants, he was nice to the attorney but when it came to the prosecution, he was combative," Harris said.
During his testimony, Harris also called an FBI undercover informant, "Big Dan" Chappel "a bitch."
"He gets scared by memes," Harris said, noting that he took offense to the group's online chats. "You're a bitch. Words are words."
Defense attorneys have contended that Chappel was the ringleader of the plot, and he and other informants coerced the defendants into participating.
But Bullotta said the lack of a timeline or set date to kidnap Whitmer or detonate a weapon could help the defendants.
"I thought it was an uphill battle because these are incomplete crimes," Bullotta said. "This is a unique case because the governor wasn't kidnapped and there were no weapons of mass destruction. So, then it becomes a guessing game for the jury."
We're not just a news organization, we're also your neighbors
We've been there for you with daily Michigan COVID-19 news; reporting on the emergence of the virus, daily numbers with our tracker and dashboard, exploding unemployment, and we finally were able to report on mass vaccine distribution. We report because the news impacts all of us. Will you please support our nonprofit newsroom?