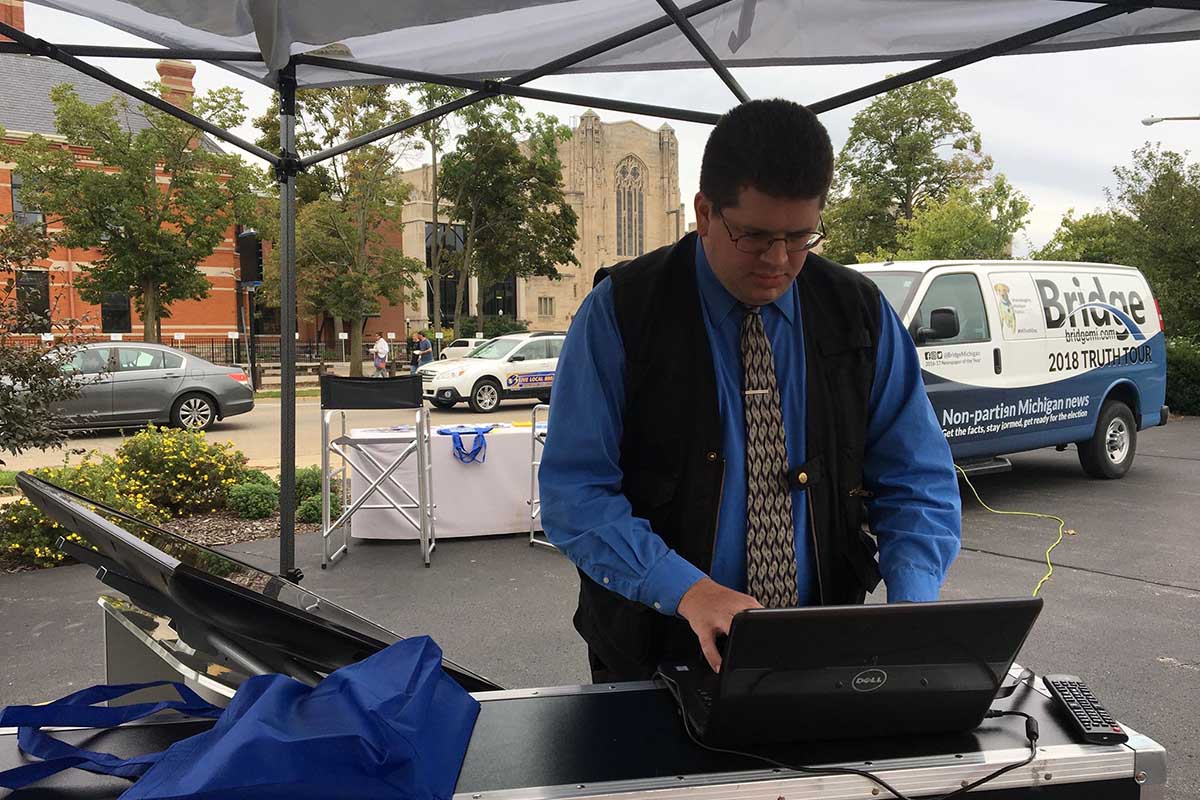 William Baker, Republican running for the seat in House District 60, plays Bridge Magazine's You Be the Governor Game
As Hoadley played, William Baker walked up to the Truth Tour van, where residents interested in this year's political races had gathered. Baker is running as a Republican against Hoadley to represent District 60, which covers Kalamazoo and portions of Kalamazoo Township and Portage.  
Baker looked surprised when he saw Hoadley. Until this moment, the two men had not met. They shook hands jovially. While posing for smiling selfies, they chatted about local events and made plans to get together soon.
On Facebook after the encounter, Baker said he would "have to take [Hoadley] up on his offer of grabbing a beer together and discussing current events and politics."
Hoadley posted their photos on Facebook as well, saying he was "[l]ooking forward to more good bipartisan discussions on public policy."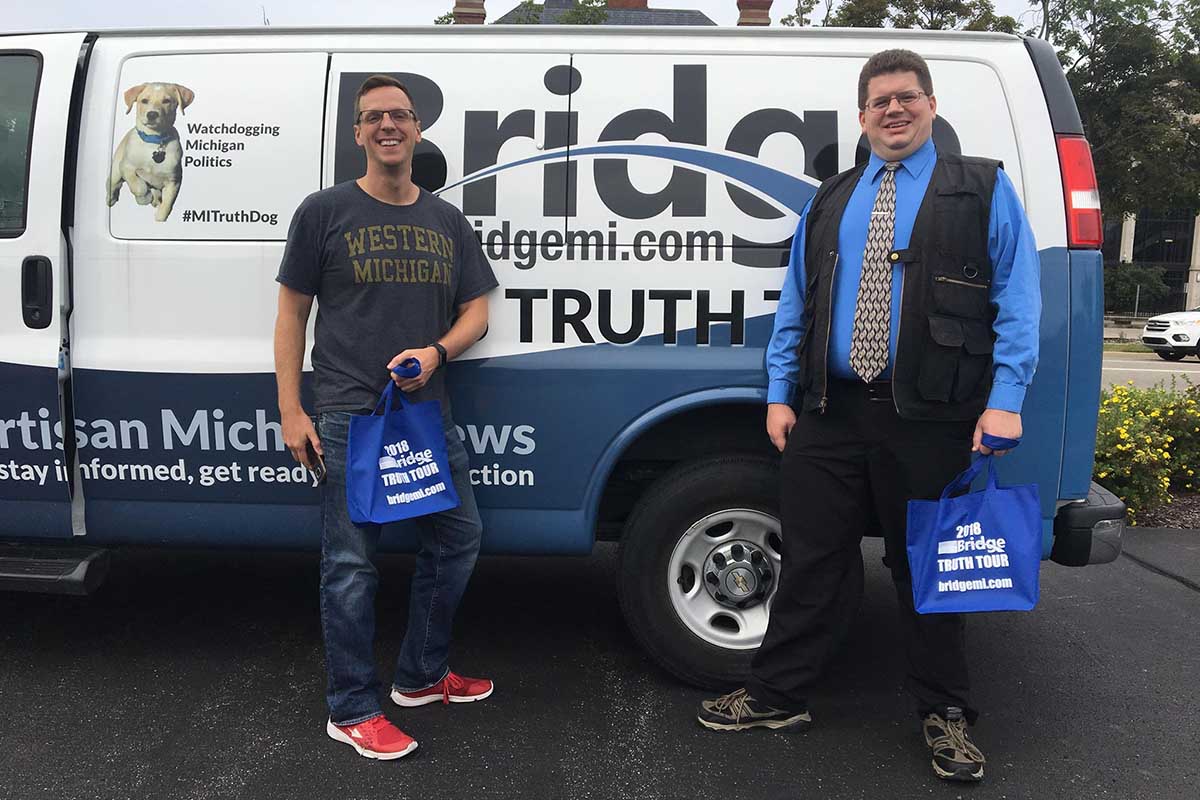 Rival House candidates Jon Hoadley and William Baker's incidental connection at a Michigan Truth Tour event in Kalamazoo was the first time they met.
That evening, the political rivals were among 47 attendees at a Truth Tour Education town hall. Hosted by the Ladies Library Association of Kalamazoo at its historic property, residents discussed their priorities for K-12 performance, college affordability and secondary school access.
This town hall is part of Bridge's 2018 Michigan Truth Tour, a public engagement campaign with more than 160 nonpartisan events across the state. Designed to provide fun citizenship opportunities, it helps residents better understand the issues heading into the Nov. 6 election. To find a Truth Tour event in your region click this link. You can also review our 2018 Michigan Facts & Issue Guide.
For an hour that evening, as residents spoke at the town hall, Hoadley and Baker, the two House candidates, kept to the back.    
No stump speeches were given. No insults exchanged. The two rivals for House District 60 just sat there, side by side, listening.