Violating Michigan social distancing orders? Big Brother may be watching.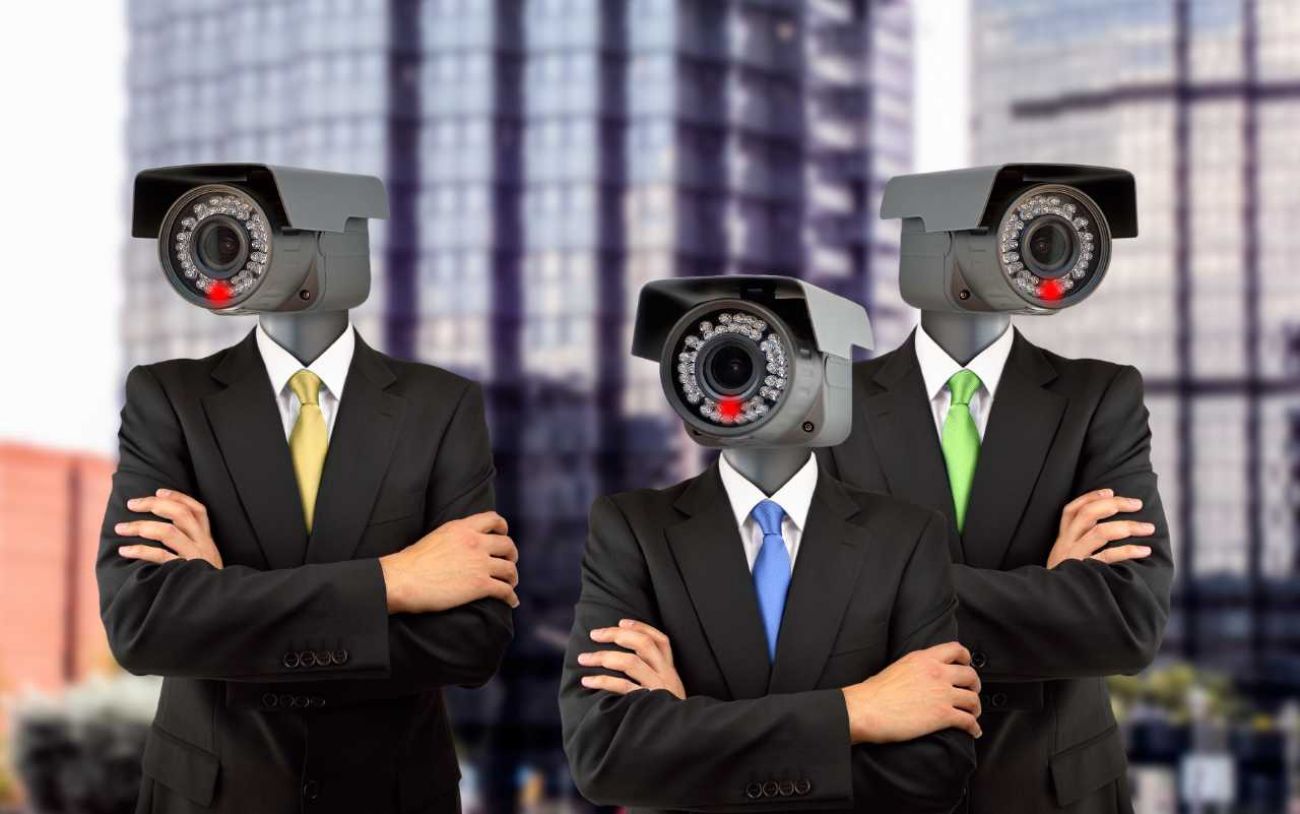 In Detroit, police are monitoring security cameras outside convenience stores for crowds. In suburban Bloomfield Township, drones are hovering over golf courses and playgrounds to watch for large groups.
And when Michigan's economy reopens after stay-at-home orders designed to slow the coronavirus pandemic, specialized cameras in some shopping centers will measure the distance between customers in checkout lines.
Does that make people uncomfortable? Sure, but such surveillance could be the cost of keeping the public safe once society reopens, said Quinn Munton, president and CEO of RE Insight, an Irvine, California-based company that is developing the shopping center surveillance system.
"The question," Munton said, "is, do you cover your head in the sand, or say, 'OK, we're going to embrace this new normal?'"
Technology is expected to play a crucial role in tracking and combating the highly contagious virus until researchers develop a vaccine. And it's prompting a familiar question: How much freedom are Michiganders willing to trade in exchange for increased safety?
"The devil is in the details," Kentaro Toyama, a professor at the University of Michigan School of Information who specializes in the societal impacts of digital technology. "If we're going to use these technologies, we need to be very careful that they're constrained specifically for the purposes of the pandemic, and not used for anything else."
Lightening the load of medical workers
To some extent, spy work is the best response to a global pandemic.
Until a vaccine is widely available, public health experts say medical surveillance must play an important role in any plan to loosen the stay-at-home orders and other restrictions government leaders have enacted to confront COVID-19.
Absent continuing to limit people's movement through stay-home orders, the best way to contain the virus is an aggressive effort to identify and isolate sick people. That requires widespread testing to locate virus carriers, coupled with "contact tracing" to find, quarantine and monitor anyone who has come into close contact with a carrier. Keeping them away from other people helps ensure they don't unwittingly spread the virus.
Meanwhile, precautions must be taken to ensure that healthy people don't contract the virus when they venture out in public. Measures might include limiting the number of customers allowed inside stores to enable proper social distancing, taking employees' temperatures before they enter the workplace, and asking bus riders to wear masks.
"There's no such thing as zero risk," said Joseph Eisenberg, chair of the epidemiology department at the University of Michigan School of Public Health, "but these are things we can do to lower risk."
Such efforts can be expensive and labor-intensive. According to one estimate, Michigan needs as many as 3,000 people to work as contact tracers during the pandemic. Technology can help reduce the burden, which is why one national plan for reopening the economy calls for the use of phone apps that track people's movements and automatically notify them if they may have been exposed to a virus carrier. Apple and Google are both developing such technologies and plan to make them available to public health agencies.
In Michigan, health officials have announced no plans to use phone tracking technology. But the state Department of Health and Human Services hopes to soon launch a voluntary "automatic tracing" system that will monitor people who have been placed in isolation or quarantine through daily text messages. If the patient reports worsening symptoms or other needs, a human contact tracer will follow up with a phone call.
Department spokesperson Lynn Sutfin called the system a "comprehensive solution that alleviates the need for additional staff."
Monitoring social distancing
When Michigan's retail stores are allowed to reopen, customers at Tel-Twelve Mall in Southfield and The Shops at Old Orchard in West Bloomfield Township, both in Oakland County, may encounter tablets at the door displaying messages that either welcome them inside or warn them not to enter, based on the number of people already inside.
After customers finish shopping, overhead cameras can track whether they are maintaining the recommended six feet of social distance in the checkout line.
The goal is to help retailers comply with capacity limits intended to prevent the virus' spread, and address any social distancing shortcomings the data might reveal, said Munton, CEO of one of two the companies behind the technology.
For instance, camera footage showing crowding at the checkout line might prompt store staff to ask people to spread out. The technology also is able to detect if shoppers have fevers, but if it's unclear whether that feature will be used at Michigan shopping centers.
"The tech solution is really to help [retailers] very economically get back to business," Munton said, instead of, say, hiring someone to keep customer counts at the front door.
Munton said pains have been taken to avoid potential privacy concerns. Data collected by the cameras doesn't include any identifying information about customers, he said. He expects the technology to eventually be in use at dozens of properties owned by RTP Realty, the company that owns Tel-Twelve, the Shops at Old Orchard and seven other Michigan shopping centers. Munton said RE Insiht will soon pilot the technology with other clients in the hospitality and commercial sectors.
In Detroit, cameras have been used to monitor crowds for years through Project Green Light, a crime-prevention partnership between police and nearly 700 businesses.
It was already controversial before the pandemic, and the city's April 3 announcement that it would use the cameras to monitor crowd sizes and enforce social distancing resurrected privacy concerns.
Launched in 2016, the program allows businesses to pay to have cameras installed outside their building (at an average cost of $4,000 to $6,000) and feed live footage to police headquarters. The cameras are equipped with green lights that alert passersby they're being filmed. Separate facial recognition software can analyze still images from the cameras to help identify leads on violent crime suspects.
"Instead of spending money on this, I would maybe spend more money on programs to increase public education about the seriousness of this virus," said Eric Williams, a lawyer with the Detroit Justice Center, a nonprofit law firm. "If people are gathering in a crowd to celebrate a birthday, it's probably because they didn't realize the seriousness of this problem."
Detroit was one of the nation's hot spots for the virus, and Mayor Mike Duggan announced the surveillance crackdown on one of the city's worst days yet, with more than 700 new cases and 19 deaths. Since then, Detroit's total death toll has risen to 1,108, with at least 9,424 people sickened.
In the next 24 days, police issued about 1,700 citations publishable by fines of up to $1,000 and 3,100 warnings for social distancing violations, police spokesperson Sgt. Nicole Kirkwood said. It's unclear how many originated from Project Green Light.
Detroit Police Capt. Aric Tosqui, who oversees the department's crime intelligence unit, said Detroit police are taking a "humanitarian approach" to surveillance, and have only issued citations to people who refused police orders to disperse.
Some 20 miles north in Bloomfield Township, fire officials are using a donated drone to scan for crowds at golf courses, parks and school playgrounds, said Ryan Switala, the department's drone coordinator.
So far, "residents are mostly in compliance" with the ban on group gatherings, said Switala, who added officials use the flights to increase outreach in problem areas.
The surveillance equipment was donated by DJI Enterprise, the world's largest drone manufacturer, which has also given them to the Battle Creek Police Department, Kent County Sheriff's Office, and 40 other police, fire and public safety agencies across the country to use for
COVID-19 response
.
The drones are a "force multiplier," said Romeo Durscher, director of public safety integration for the Chinese company. "They provide a department with the ability to get information much faster and in safer ways, and then also be quicker to respond."
Durscher said the drones can also protect police and fire officials by enabling them to do their jobs without coming into physical contact with citizens who may be carrying COVID-19.
Officials in Battle Creek and Kent County told Bridge they won't use the drones for COVID-19 surveillance.
"I can't think of anything more Orwellian than that," Battle Creek Police Chief Jim Blocker said, adding that the drones have yet to be taken out of their boxes.
Toeing the line on legality and public opinion
Tech-based public health surveillance is common in some countries. In China, for example, the government is using cell phone data to monitor the country's population and rank residents according to their level of risk for COVID-19.
Such surveillance is a tough sell in the United States, where people generally place a high value on individualism and civil liberties, said Toyama, the University of Michigan expert. But in a time of crisis like the COVID-19 pandemic, he said, "the normal ethics of surveillance might not apply."
Natalie Ram, an associate law professor at University of Maryland and a leading legal scholar on law enforcement surveillance, said public agencies that deploy tech surveillance to monitor or enforce social distancing are flirting with limits of the Fourth Amendment, which requires police to get warrants to search private property.
The Supreme Court has extended Fourth Amendment protections to cell phone location data, but it's unclear whether those protections apply to other technologies that capture data on people's movements, such as cameras or drones.
In the context of a public health crisis like COVID-19, Ram said, the law likely permits using cameras and drones to spot groups and advise people to go home.
"But if they're going out and arresting lots of people and then prosecuting them for violating social distancing requirements?" That's where the law becomes murkier, Ram said.
The easiest way for public agencies to avoid such legal and ethical gray areas, Toyama said, is to ensure that collected data doesn't include personal information about the people captured on cameras or other surveillance technology, and that there's a plan to dispose of the information once the pandemic ends.
"Anything that is put up for the sake of the pandemic, at the end of it, we need to take it down," he said.
That's what worries Williams, of the Detroit Justice Center. Project Green Light existed before COVID-19, and police have no plans to disable it afterward.
"Do you feel comfortable that once this crisis has passed," Williams said, "the police are suddenly going to stop considering every gathering as being something we have to investigate?"
Detroit police officials, for their part, say concerns about privacy, civil liberties and abuse of technology are overblown.
"I have yet to hear an argument," said Tosqui, that isn't "completely anecdotal."
RESOURCES:
Only donate if we've informed you about important Michigan issues
See what new members are saying about why they donated to Bridge Michigan:
"In order for this information to be accurate and unbiased it must be underwritten by its readers, not by special interests." - Larry S.
"Not many other media sources report on the topics Bridge does." - Susan B.
"Your journalism is outstanding and rare these days." - Mark S.
If you want to ensure the future of nonpartisan, nonprofit Michigan journalism, please become a member today. You, too, will be asked why you donated and maybe we'll feature your quote next time!