When will Gov. Whitmer reopen Michigan? It's complicated. And a bit vague.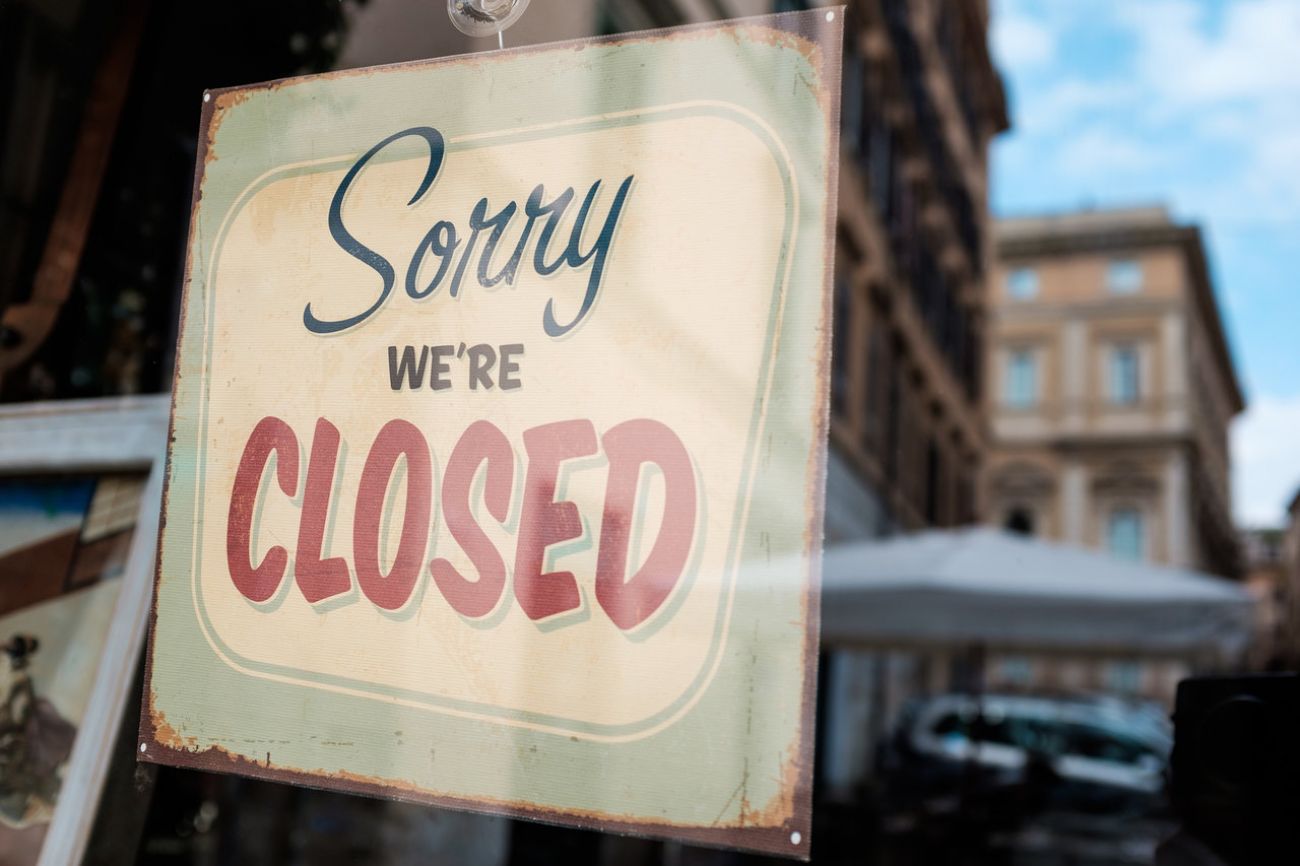 June 1 update: Whitmer lifts stay-at-home order, will allow bars and restaurants to open
Update: Gov. Gretchen Whitmer to reopen northern Michigan by Memorial Day weekend
Just over the Michigan border in Ohio and Wisconsin, shoppers again are going to stores after coronavirus stay-home orders ended. In Georgia, residents are not only eating out, but hitting the gym and swimming in public pools.
Not so in Michigan, which is joined by just three other states, Washington D.C. and Puerto Rico in maintaining most major coronavirus-related restrictions and having no clear plans for statewide reopening, according to a nationwide review of state policies by the New York Times.
The shutdown has led some 1.7 million Michigan workers to file for unemployment since March and prompted fears that many temporary business closures will become permanent.
Michigan was harder hit than most states that are beginning to reopen. But encouraging signs abound, from a steady drop in new cases and hospitalizations to testing increases and the launch of a contact tracing program to monitor movements of those with the coronavirus.
But unlike counterparts in states including
California
,
New York
,
New Jersey
,
Pennsylvania
and
Illinois
, Gov. Gretchen Whitmer has resisted using metrics like case counts or available hospital beds to guide her decision on when businesses can reopen.
"There's no textbook specific number that will tell you it's safe to reengage a particular sector of the economy," Whitmer said at a press conference on Wednesday.
"It depends on human nature, it depends on human activity."
Epidemiologists agree with the approach, saying flexibility is necessary for an illness as new and unknown as the coronavirus. But Whitmer's wariness frustrates some business leaders, Republicans and citizens who say they're being asked to comply with stringent guidelines with no clear goal in mind.
"The lack of clarity, the ambiguity that is inherent to the administration's approach to this has been a challenge from day one, and is becoming more and more of a problem," said Rich Studley, president of the Michigan Chamber of Commerce, who added that hundreds of businesses are "in serious financial trouble" because of the stay-at-home order.
"We're at the point where Michiganders need clarity. Michiganders expect more.
Where Michigan stands in reopening guidelines
The U.S. Centers for Disease Control and Prevention and the Trump administration list three basic criteria for states or regions to reopen economies in its "Opening Up America Again" guidelines. Here's where Michigan stands.
Guideline: Decline in 14 days in number of people with flu-like symptoms and 14-day decline in number of people with COVID-19 symptoms.
Michigan: The state does not disclose flu-like symptom data but does publish the percentage of visits to emergency rooms and urgent care facilities in which people complain of coronavirus symptoms. That's been in decline since late March when it nearly hit 6 percent (it's just below 1 percent now). Overall the rate has fallen in the last 14 days but it rose slightly (from 0.88 percent to 1.14 percent) on May 10.
Guideline: A 14-day downward trend in infections or 14-day downward trend in percentage of people who test positive for COVID-19.
Michigan: Daily new cases fell to 425 on Saturday from 851 on May 2, but new cases haven't declined every single day.
Guideline: Hospitals have capacity to treat everyone, and the state has a "robust program" to treat all health, police and fire-rescue workers for the virus.
Michigan: Overall, 1,256 people are hospitalized with the coronavirus, down from 3,600 in mid-April, and 35 percent of the state's 20,300 hospital beds are empty. Nearly a third, 32 percent, of the state's 2,900 intensive-care beds are empty.
Guideline: Robust testing program in place for at-risk healthcare workers, including emerging antibody testing.
Michigan: The state has seen a big increase in testing, topping 14,000 tests a day last week, up from fewer than 5,000 a day for most of April. But it's unclear what robust means and whether Michigan meets that guideline.
Source: CDC, Michigan health records
The debate in Michigan mirrors one nationwide, as dozens of governors have begun easing restrictions on businesses and social activities. Health advocates contend restrictions are being lifted too soon in some states like Florida. This week, the nation's top infectious disease expert, Dr. Anthony Fauci, warned of "really serious" consequences from reopening too soon.
The U.S. Centers for Disease Control and Prevention has provided general guidelines for reopening, which include two-week drops in cases and symptoms and increased testing.
Michigan arguably has met the benchmarks, but critics say the CDC's guidelines are overly vague.
Epidemiologists told Bridge it's hard to pinpoint exact goals for metrics like testing, hospitalizations and tracing that merit certain levels of reopening. Instead, they say officials must rely on a cautious trial-and-error approach that involves on-the-ground observations and rapid response to flare-ups.
"This is a scenario with a lot of uncertainty and the answers are not as readily available as we would hope," said Dr. Emily Martin, an epidemiology professor at the University of Michigan who Whitmer has consulted during the pandemic.
"It's such a remarkably unusual virus in a lot of ways that it's sort of thrown a lot of our old tools out of the window. I understand, I also feel frustrated all the time."
Encouraging signs in coronavirus fight
The restrictions placed on businesses to slow the spread of the coronavirus have blown a $6 billion hole in the state budget and caused more job losses than the Great Recession.
But Whitmer and epidemiologists say the restrictions are working to curb the virus that has killed nearly 5,000 in Michigan.
By most measures, coronavirus improving in Michigan
Although Gov. Gretchen Whitmer has laid out vague guidelines for when she'll consider it safe to loosen restrictions, the state is seeing multiple positive signs, with cases and deaths falling, hospital capacity and testing capacity increasing.
New cases have largely been declining since early April, from an average of 1,500 new cases per day to around 450. The rate of increase in new cases fell 25 percent in the last week, the state's chief medical executive, Dr. Joneigh Khaldun, said Monday.
Testing has increased from an average of 38 per day in mid-March to 14,255 in the last week data are available. The rate of positive tests has decreased this month and is consistently below the 10 percent benchmark outlined by the World Health Organization to indicate enough tests are being performed.
Whitmer said Monday that the state is close to reaching its goal of testing 15,000 people daily for the virus, while hospitalizations are falling and the pace of cases in west Michigan is slowing after rising in April.
So if it's working, is it time to reopen? And if not, how will we know when it's safe?
Whitmer has provided only a broad outline.
This month, she released a six-phase economic reopening plan that generally requires "new cases and deaths [to fall] for a period of time" and "most new outbreaks [be] quickly identified, traced, and contained" before in-person retail shopping can resume and offices can reopen.
Speaking on Wednesday, Whitmer said there are many "variables in this equation," including whether businesses and individuals are following "appropriate protocols" such as social distancing and heightened sanitation and whether certain industries have access to personal protection equipment.
Republicans and other business leaders have called on Whitmer to follow the lead of other states and allow regions without heavy caseloads to reopen.
In New York, regions can reopen if they meet metrics including a 14-day decline in net hospitalizations or a threshold of 30 percent free hospital beds. In Illinois, regions must have 14 percent of intensive care units, medical and surgical beds and ventilators available; in Pennsylvania, the governor has outlined a goal of having fewer than 50 new confirmed cases per 100,000 people reported in the last 14 days.
Whitmer's office did not respond this week to an inquiry from Bridge Magazine about whether she considers such metrics unreliable.
Frustrations over lack of clarity
Whitmer's resistance to similar standards has fueled some of the anger on display recently among Republican legislators, on social media and during recent Capitol protests.
The lack of standards and transparency has angered GOP leaders and others who say they recognize the public health threat but want it balanced against other metrics like the economy.
"Number one, the governor owes the people a clear explanation for the extended executive order," said Patrick Anderson, a consultant whose firm, Anderson Economic Group, provides economic analysis for companies and governments.
Anderson's analysis of the coronavirus has been used in lawsuits filed against Whitmer by U.S. Rep. Paul Mitchell, R-Dryden Township, and a group of business executives that challenge the constitutionality of her stay-at-home order.
Anderson acknowledged the need for Whitmer's first stay-home order in March, saying that then "we had a real emergency."
But since mid-April, case counts have fallen, and Anderson contended the models the governor has cited to justify the extension of her emergency order are vague and flawed.
One of the models, from University of Michigan researchers, showed the potential of 3,800 daily cases in May. That prediction, however, projected a large second wave if social distancing rules began scaling back on May 1 and ended in mid-May.
Those rules were not relaxed and the daily case count has not been higher than 1,200. The number of new cases has steadily fallen, averaging fewer than 500 a day.
For the Whitmer administration, those numbers — and the steady trend downward — are proof of success. Anderson sees it as proof the models were wrong and the extension unjustified.
Anderson and others said they want Whitmer to provide a blueprint for change and a justification for the existing rules.
Which numbers have to go down? By how much? What's the necessary percentage of available hospital beds to reopen? Can this be done by region, as Whitmer has suggested?
"Right or wrong, the decisions made by the governor are impacting millions of people, their livelihoods, and their ability to care for loved ones," Gideon D'Assandro, a spokesperson for House Speaker Lee Chatfield, R-Levering, wrote in an email to Bridge.
"But very few people feel like their voice is being heard at the table. Everyone in Michigan would like to see more information about how these decisions are being made and gain a little peace of mind about everything that is happening to our society."
Sandy Baruah, president of the Detroit Regional Chamber, said the pandemic and shutdown have been an economic disaster for Detroit-area businesses, and the lack of clear timeline for reopening can be frustrating.
But he said he appreciates that Whitmer is "focused on data, not on dates."
If there were to be a resurgence in the virus, it would be an even bigger economic catastrophe, Baruah said, which is why "we are not beating our chests to say there's one right answer to this."
"We understand that this is a very complicated issue and some people are trying to make it an uncomplicated issue. And unfortunately, some things in life are just darn complicated."
No 'magic number' for when to reopen
Epidemiologists and economists who spoke with Bridge said it's harder to pinpoint reliable metrics for reopening than one might think.
Stringent social distancing measures are "the main reason" Michigan case numbers have declined, said Dr. Joseph Eisenberg, an infectious disease expert and chair of the Epidemiology Department in the University of Michigan's School of Public Health.
But the state still needs to ramp up testing capacity to safely reopen more workplaces, he said, because public health officials need to be able to identify and quickly tamp down any spikes in cases.
That's been delayed in Michigan — and in most states, though they have proceeded to reopen anyway — because of a lack of testing supplies due to disruptions in the supply chain.
"There is no magic number" for how many tests are needed to safely begin reopening, Eisenberg said. "There needs to be enough tests so that even those that are mildly symptomatic can be tested."
A fellow epidemiologist, Martin of the University of Michigan, said the Rockefeller Foundation estimated Michigan should be conducting around 30,000 tests statewide daily to safely reopen more businesses.
That's about twice as much as the state is doing now and the goal state officials hope to reach by mid-June.
Even states that have outlined metrics or set dates for reopening are doing so "with imperfect information," said Dr. Eric Kessell, an epidemiologist at Wayne State University. He said states should work with trial and error by shoring up resources and paying attention to how the virus responds to new practices.
"Without having that clear information, taking a cautious and slow approach is reasonable," Kessell said.
That may be slower than many who are losing jobs and businesses are comfortable with: Because of the time it takes for symptoms to show from new COVID-19 cases, it takes two full weeks to know the consequences of a single change in policy.
That said, the epidemiologists said a regional reopening — the preferred method of GOP leaders in the statehouse, which is being used in New York — can be safely done if it's monitored closely over a long period and there's enough resources to properly test and trace any cases that emerge.
But the epidemiologists raised concerns that reopening one region, like northern Michigan, could encourage travel and a spike in cases.
In the end, the decision on when to reopen will be informed by public health metrics but will not be defined by them, said Kessell.
"Ultimately it will be answered as a policy or political decision that hopefully uses the best of the imperfect information that we have. It's going to be an iterative process."
Only donate if we've informed you about important Michigan issues
See what new members are saying about why they donated to Bridge Michigan:
"In order for this information to be accurate and unbiased it must be underwritten by its readers, not by special interests." - Larry S.
"Not many other media sources report on the topics Bridge does." - Susan B.
"Your journalism is outstanding and rare these days." - Mark S.
If you want to ensure the future of nonpartisan, nonprofit Michigan journalism, please become a member today. You, too, will be asked why you donated and maybe we'll feature your quote next time!