As child mental health rates rise, Michigan sharply cuts residential beds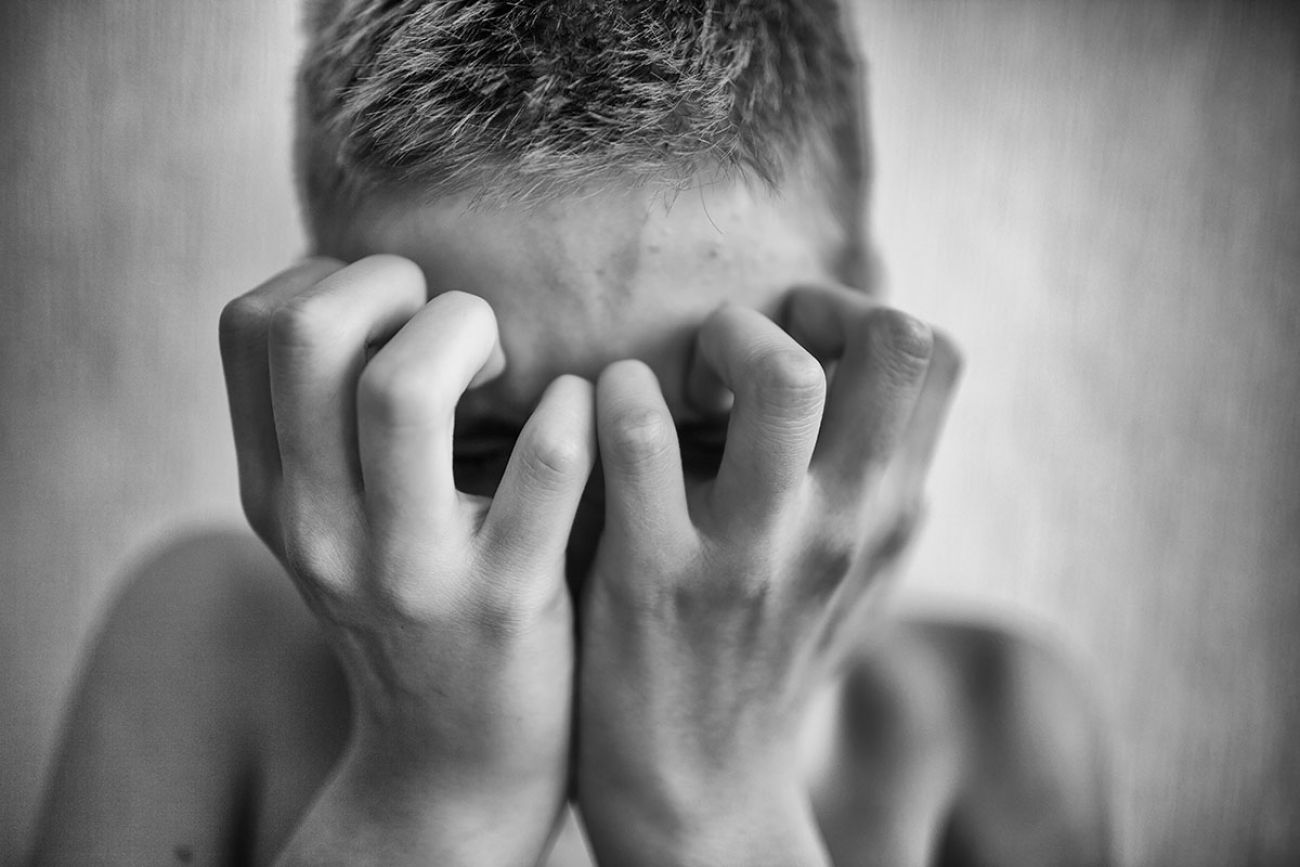 Child caring institutions are just one piece of what parents and advocates say is a fragmented, overwhelmed behavioral health system in Michigan that leaves too many children in the depths of mental illness without the residential care they need. (Shutterstock)
The state has closed several residential facilities for children with severe mental illness, sometimes because of abuse
The closures are also part of a larger shift to deinstitutionalize children in crisis and get them treatment closer to home
But some parents say their children are too volatile to stay at home and need longer-term residential care that is in short supply
---
Michigan's efforts to keep children with serious mental illness out of institutional settings is getting pushback from families who fear their child is too volatile — in some cases, too dangerous — to remain at home.
It's a tension that pits the good intentions of health officials, who want to see young people in the depths of crisis receive health care closer to home and loved ones, against parents of some children who say they can't safely care for them at home.
"It's an ugly word. No one wants their kid to be that kid — the one who is institutionalized," said Laura Marshall, a Cedar Springs mother who tried for years to get her son long-term residential treatment. "We want our kids in our homes and with our families."
Related:
But as Marshall's son grew older, he destroyed furniture, punched holes in walls, threw objects and threatened to kill family members in their sleep.
"At some point," she said, "when they are violent or they are suicidal and you can no longer keep them safe or their siblings safe, they are part of that tiny fraction of youth that need (to be) institutionalized."
The policy debate is unfolding as the pandemic raised adolescent anxiety and depression to record levels. It's a crisis made worse by a shortage of hospital and health care workers and, somewhat related, a reduction in the number of inpatient beds available for children with severe mental illness.
As of Tuesday, 465 children were receiving residential treatment for mental illness in Michigan "child caring institutions," which are largely reserved for children in the state's juvenile justice or foster care systems. That's more than a 60 percent drop from the number of residents (1,214) these facilities were treating at this point in 2019, state data shows.
Even as the child mental health crisis rose in Michigan, many of the centers that contract with the state to provide child residential treatment have closed, including 14 facilities that have had their licenses revoked by the Michigan Department of Health and Human Services, several for abuse or neglect.
The squeeze has left parents of some of the most troubled children and teens pleading with lawmakers for more resources — everything from additional bed space in residential centers to more treatment options throughout the system, including home-based help and at community crisis centers.
Marshall is co-founder of a support and advocacy group, Advocates for Mental Health of MI Youth. She said her son's story mirrors so many others in Michigan.
Unable to find adequate home-based help or private residential treatment in Michigan, Marshall said the family was forced to call police during the boy's most violent rages.
It was a heartbreaking step she and other parents say they've been forced to take — to steer their children into the criminal justice system to keep their family safe and, ultimately, get them the mental health help they need.
Facing multiple criminal charges, including for assault and property destruction, a judge ordered Marshall's son to an out-of-state treatment facility, in part, because there were no options at the time in Michigan.
The drive to deinstitutionalize
Many advocates attribute today's threadbare system to a six-decade-old policy shift that they contend has gone too far.
Moving people out of institutions became a core goal of the national mental health system in 1963, when President John Kennedy signed the Community Mental Health Act. In Michigan, the pace picked up in the 1990s. Between 1991 and 1997, the state shut down six state psychiatric hospitals for adults, and five psychiatric facilities for children.
"Everybody sort of demonized institutions," said Marianne Huff, president and CEO of the Mental Health Association in Michigan, an advocacy group. "The pendulum swung from one extreme to the other, and it needs to be in the center."
Michigan's contracts with child caring institutions is just one piece of a large and complex behavioral health system for that subset of mentally ill youth who need 24-hour care.
In addition to the roughly 400 available beds in child caring institutions, Michigan has about 350 inpatient beds in hospital-based programs and private residential treatment facilities, which are generally paid for through insurance or out-of-pocket by their families. These facilities are often the landing spot for children sent to hospital emergency rooms. But these beds, too, are often hard to come by.
A third residential option for children in crisis is the Hawthorn Center in Northville, the state-operated, secure psychiatric hospital which includes doctors, nurses, psychiatrists and other medical providers on its full-time staff. Costs are generally covered by state and federal funds, and youth may be admitted through the state's Community Mental Health system. It has just over 40 beds.
While these facilities differ in funding and oversight, parents and advocates tell lawmakers that Michigan's youngest residents with severe mental health illness often drift from one system to another because of the inadequacies in each.
In recent years, beds have continued to dwindle throughout the system, in part because of staffing shortages. In the worst cases, young patients have been warehoused for weeks in hospital emergency departments while they wait for beds at residential treatment facilities.
On Monday of this week, Michigan hospitals reported at least 190 beds — 107 of them in emergency departments — occupied by a young person or adult waiting for a bed to open in residential treatment, according to the Michigan Health & Hospital Association.
"It's a huge issue, especially since the pandemic exacerbated the mental health issues, specifically among youth," said Kevin Fischer, executive director of the Michigan chapter of the National Alliance on Mental Illness, who became an advocate after his son Dominique died by suicide in 2010.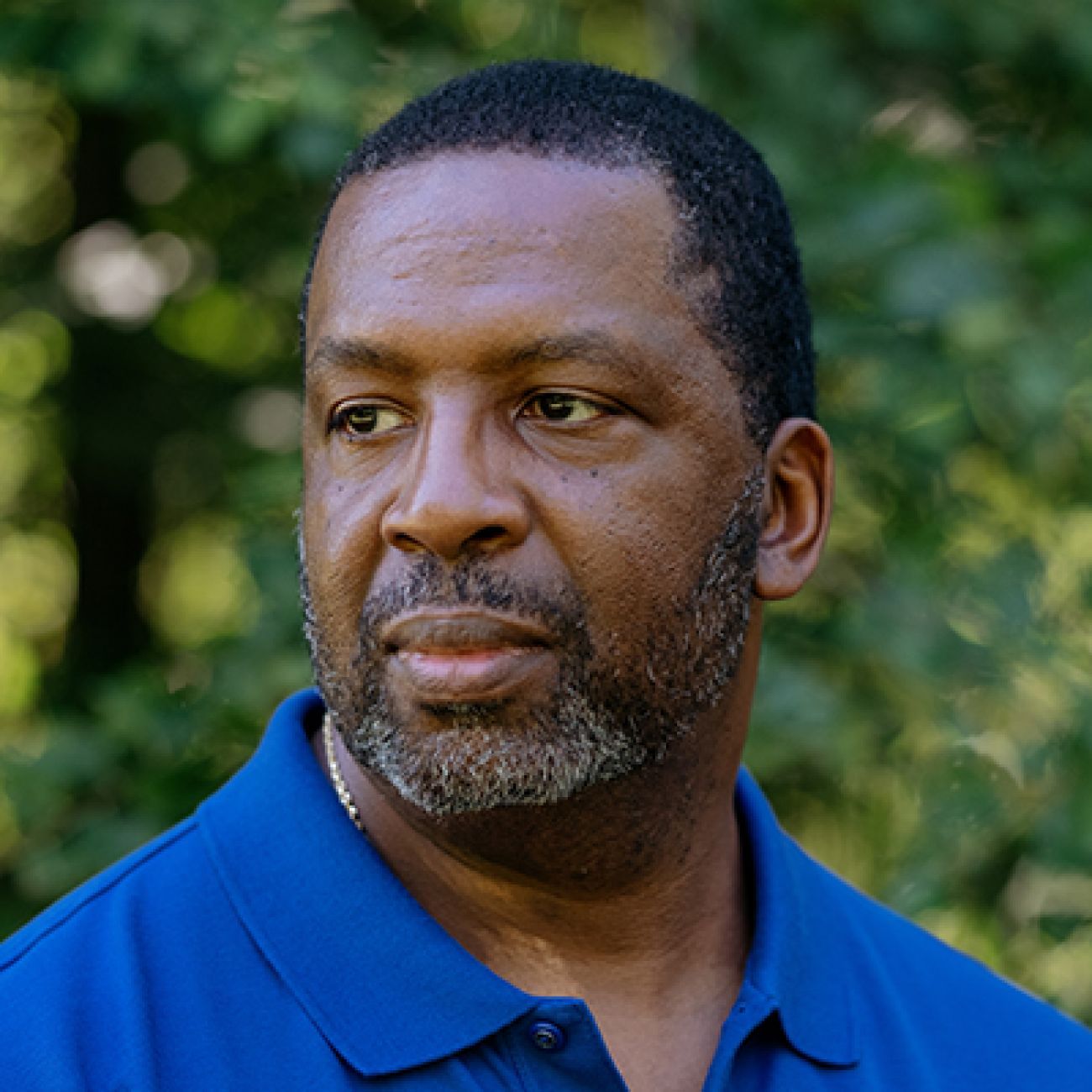 The pandemic "exacerbated the mental health issues, specifically among youth," said Kevin Fischer, of the Michigan chapter of the National Alliance on Mental Illness.
Abuse and neglect
Getting children and adolescents out of inpatient and residential treatment facilities and back into home environments is a laudable step to help young patients remain connected to loved ones and grow into productive adults. That's especially true for children at institutions suspected of neglect and abuse.
Reducing the number of children at child caring institutions is part of what the state said is a broader effort to better protect children in its care.
Elizabeth Hertel, director of the Michigan Department of Health and Human Services, told Bridge that being placed in a child caring institution is itself a source of mental health distress.
"Any contact with the child welfare system will result in some level of trauma for a child and for a family," Hertel said. "If you're being separated from home life, there is going to be trauma associated with that."
So the state is enacting a series of changes, including in its approach to mental health treatment, to help children.
"It's our desire to provide better behavioral treatment for Michigan's kids," said Bob Wheaton, an MDHHS spokesperson.
The department released a five-point Keep Kids Safe Action Agenda in April, a listing of more than two dozen changes or new programs within the state's larger public health efforts to keep Michigan kids safe.
Such efforts — including programs to reduce firearms violence or to support familes in distress — will curb child abuse and help families, while ensuring better accountability within the child welfare system, the department said.
Under the plan, the department said it will also implement a standard behavioral health assessment by the end of the year for any child entering the mental health or the child welfare system. The tool will allow clinicians at any site across the state to more quickly assess children in a crisis and place them in the treatment. Additionally, the state said it is scheduled to open 11 Crisis Stabilization Units this summer as alternatives to emergency rooms and admissions to psychiatric units. Crisis stabilization teams would treat people who can be stabilized within 72 hours.
Wheaton said health officials have begun weekly reviews of child caring institutions to more quickly identify abuse or neglect of young patients, most of whom come from the foster care system. Part of that review, he acknowledged, also involves efforts to limit available beds to those children for whom no other option is available.
Problems within some of these facilities have percolated for years.
In 2020, the state closed Lakeside for Children in Kalamazoo after the death of 16-year-old Cornelius Frederick. A state investigation revealed that after the teen threw a sandwich at another resident, he was restrained by staff and went into cardiac arrest. Lakeside, which had a history of problems, had to transfer its 125 patients to other care facilities.
After the Lakeside closure, a long-time residential provider in south-central Michigan, Starr Commonwealth, chose to close its residential program. That program had housed about 60 children, according to state data provided to Bridge.
Last summer, the state closed two more facilities in Detroit, citing abuses.
One of the reforms enacted after Cornelius Frederick's death was a crackdown on physical restraints. While well-intentioned, Marshall, the parent advocate, said the limitation on physical restraints puts in added strain on front-line workers and exacerbated staffing challenges.
"They have to make a decision," Marshall said of facility workers, "risk trying to control a kid who is a danger to himself and to others without using restraints, or use restraints and risk losing (their) job and ending up on the state registry (of child abusers)."
The constant risk of lawsuits and public condemnation, combined with staffing shortages, has proven too much for some institutions, prompting them to close, said Bob Sheehan, executive director of the Community Mental Health Association of Michigan.
"They are making a business decision," he said. "They are saying, 'I can't operate like that, with that much risk.'"
An array of imperfect choices
Studies show only a very small percentage of children with serious mental health issues act out violently, as Marshall and others are quick to point out. And some mental health issues are temporary and can be addressed through early and appropriate outpatient care.
Opening more child caring institutions won't necessarily solve the shortage of inpatient beds for young people in crisis, since those facilities mainly serve the juvenile justice and foster care systems.
But closing child caring institutions creates pressure elsewhere in the larger mental health system that's already overwhelmed.
When there are no CCI beds, teens in crisis are often forced to remain in foster homes or with relatives, who are ill-suited to care for them. If they become violent, a call to 911 can land the child in police custody or back to hospital emergency departments, starting the cycle all over again.
"What you have now are kids that matriculate in and out of acute psychiatric crises because they can't get into longer term treatment," said Huff of the Mental Health Association in Michigan.
Jessica Nieto of Mason knows that frustration well.
Nieto said she tried to adopt a foster child from California but the girl was so volatile that, after being unable to get residential treatment, Nieto had to abandon the adoption. The girl is now back in California's foster care system awaiting placement in a long-term care facility.
She, too, would like to see more residential options for children with serious mental illness. But she said opening more child caring institutions won't be a silver bullet unless they are equipped and staffed to improve outcomes for young patients.
"I don't think you should open one unless you have all the therapies in place that are actually going to help the kids," she said. "Otherwise you're basically throwing them (in a place) with a fancy title for 'jail cell.'"
Only donate if we've informed you about important Michigan issues
See what new members are saying about why they donated to Bridge Michigan:
"In order for this information to be accurate and unbiased it must be underwritten by its readers, not by special interests." - Larry S.
"Not many other media sources report on the topics Bridge does." - Susan B.
"Your journalism is outstanding and rare these days." - Mark S.
If you want to ensure the future of nonpartisan, nonprofit Michigan journalism, please become a member today. You, too, will be asked why you donated and maybe we'll feature your quote next time!