A new Michigan legislative committee on mental health gives parents hope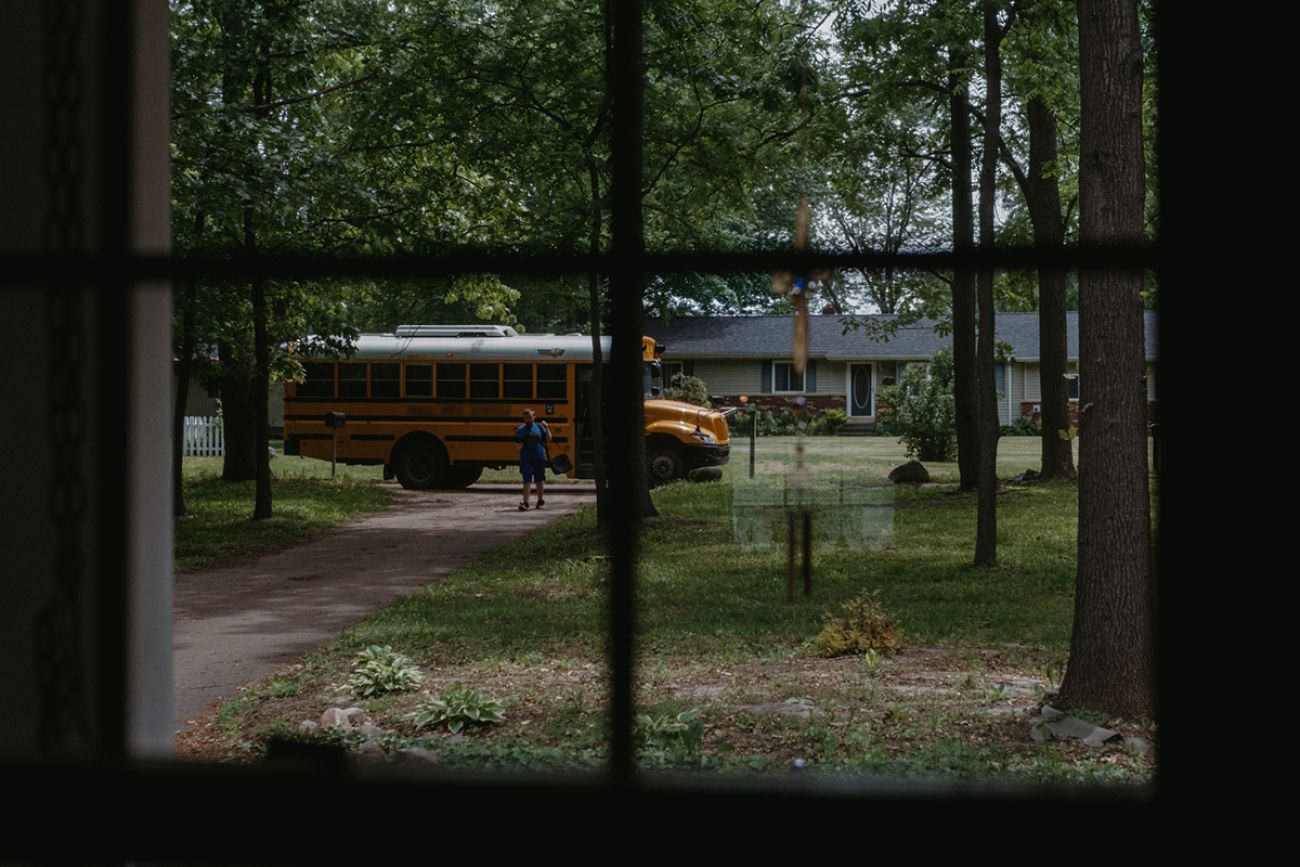 Parents and mental health advocates say a new focus on mental health in Lansing gives them hope for substantive changes this year. (Bridge file photo by Erin Kirkland)
Michigan's mental health system, already thin, has been overwhelmed in recent years
Advocates see promise in a new slate of lawmakers, as well as a new committee focused on mental health issues
But a complex and many-layered won't be fixed overnight
---
Please help. I'm in the emergency room. My child is trying to kill me… They want to send us home.
Please help. What kind of locks can I put on the inside of my younger children's doors so my older child doesn't kill them?
The messages that come though the Facebook page that Michelle Massey Barnes runs are brutally real, and all too common.
"We are families that know what it means to live in crisis — not just once, not just twice, but over and over and over again for months and years on end," she told state lawmakers this month.
Related:
For nearly an hour in front of the Michigan House Subcommittee on Behavioral Health, Massey Barnes and two other mothers laid bare their personal and family nightmares trying to find help for — and sometimes to feel safe from — their children.
The subcommittee, led by Rep. Felicia Brabec, D—Pittsfield Township, who is also a clinical psychologist, is new in the Legislature.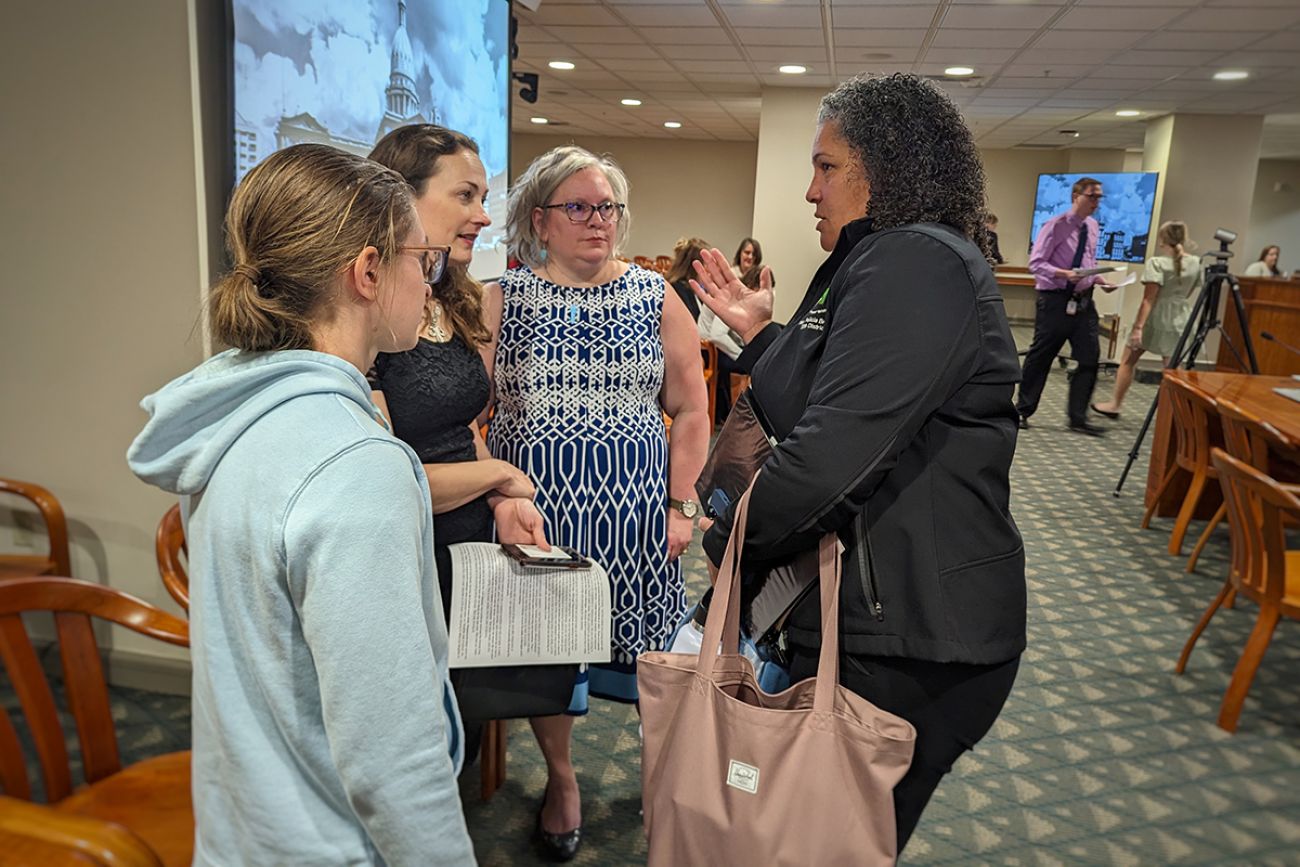 Parents have told lawmakers, including State Rep. Felicia Brabec, chairperson of the new subcommittee on behavioral health, that they must call 911 or police and "criminalize" their children to access mental health care. (Bridge photo by Robin Erb)
The fact that the subcommittee even exists is notable, Massey Barnes said in an interview after testifying.
"I feel like we're being listened to," said the Chelsea-area mother whose daughter, while in treatment in 2019, had fashioned a noose from cut-up bedsheets.
In interviews with Bridge Michigan, she and other parents, along with mental health advocates, say they're more optimistic this year than ever that action will finally be taken to improve the state's overwhelmed mental health system.
In addition to Brabec, the 11-member committee includes a social worker, a licensed practical nurse, several other members who acknowledge their own or their loved ones' struggles with mental health, and another whose mother "died of addiction."
"We all know people who struggled with mental health, and we all know it's getting worse," Kathy Schmaltz, R—Jackson, said during the subcommittee's inaugural meeting March 2
That universality of pain makes activists hopeful the committee can move beyond Lansing's partisan divides.
"It's not a Republican-versus-Democrat issue," said Alan Bolter, associate director of the Community Mental Health Association of Michigan.
With Democrats in control of both the House and Senate, advocates say they hope legislation can move smoothly.
But more than a partisan shift, Bolter said the high number of new lawmakers in Lansing this session is likely to bring "more of a "Let's take a fresh look at this."
Others note how the pandemic quickly forced mental health to the forefront of policy priorities, especially for children and teens. Rates of anxiety and depression, drug-related and alcohol induced deaths across the country increased during the pandemic, and suicide rates that had briefly declined, have begun to increase again, according to a survey and an examination of federal public health data examined by KFF, a San Francisco-based nonprofit health research organization.
In Michigan, rates of emergency visits of children in mental health crises jumped dramatically — by 24 percent for those ages 5 to 11 years old and 31 percent for those 12 to17 years old, according to the state's Community Mental Health Association, which represents local Community Mental Health providers.
"There's a recognition that something needs to be done," said Marianne Huff, president and CEO of the nonprofit Mental Health Association in Michigan, a long-time advocacy group for people with mental illness.
"The fact that they created this behavioral health subcommittee — it says that mental health is a priority."
Still, change won't be easy. The state's current system is complicated, multi-layered and fragmented.
Michiganders with commercial health insurance from their employer or the individual insurance marketplace may seek care within their provider network and their coverage may pay for residential treatment services — the so-called private side of the system.
Those on Medicaid or without insurance may turn to community mental health agencies and their associated layers of bureaucracy — but only if their problems are severe. That's the public system.
And within both systems, there simply aren't nearly enough providers.
For that reason, families wait for care at home from staff that don't show up. Children are often warehoused for days, even weeks and months, in hospital emergency rooms as they wait for inpatient beds. The staff problems hobble the system serving adults as well. Just last year, the state was forced to take more than 70 inpatient beds off-line for mostly adult patients with the most deep-end mental health issues.
And the closure of residential treatment has meant a dwindling of beds throughout the state for youth who are ordered into residential mental health treatment by juvenile justice or foster care systems, according to the Michigan Department of Health and Human Services. These "child-caring institutions" in Michigan were housing 408 children in March — less than half of the 1,098 children housed during one point in 2019, according to data provided to Bridge by MDHHS.
"It's just very complicated. We have the public system. We have the private system. We have a spectrum of acuity," said Brabec, the committee chair, referring to the differences in consumer needs.
Her first focus, she said, will be workforce and access issues, which will have to be handled through a series of actions.
Starting over with a new plan
Michigan's mental health system was on the verge of overhaul last year under a controversial plan that would have transferred the management of the system from the state to private insurers. The two-bill package would have shifted the managed-care layer of the public mental health system — the state's 10 regional mental-health and substance abuse plans for Medicaid patients — to commercial health insurers.
Supporters said it would simplify the system and make it easier for Michiganders to access services that address both physical and mental needs. Market forces, they said, would drive high-quality care.
But community mental health organizations and many parents were vociferously opposed, arguing that the plan would have shifted some of the state's most vulnerable residents to a profit-driven, private system, threatening care and eliminating accountability.
The bills died at the end of the year, and their Republican sponsors, Senate Majority Leader Mike Shirkey, of Clarklake, and Dr. John Bizon of Battle Creek, left the Legislature.
That makes it unlikely their plan will be revived under the current leadership, acknowledged Dominick Pallone, executive director of the Michigan Association of Health Plans, the industry group that worked with Shirkey on the bills.
Other earlier bills — ones that might be more palatable because they make smaller changes — likely will be re-introduced. Among them is one from Rep. Graham Filler, introduced last summer that would require a community mental health (CHM) worker to evaluate a patient in crisis within three hours of being notified by a hospital that the patient needs evaluation, theoretically moving them sooner into more stable care.
'Skeptically optimistic'
During a behavioral health subcommittee hearing earlier this month, Massey Barnes and two other parents talked of their families' struggles — of installing locks in their home for safety and of their children languishing in emergency rooms because of lack of specialized services, of having nowhere to turn in an after-hours crisis, of calling police and having to "criminalize their children" to force their way into a system so their sons and daughters could get care.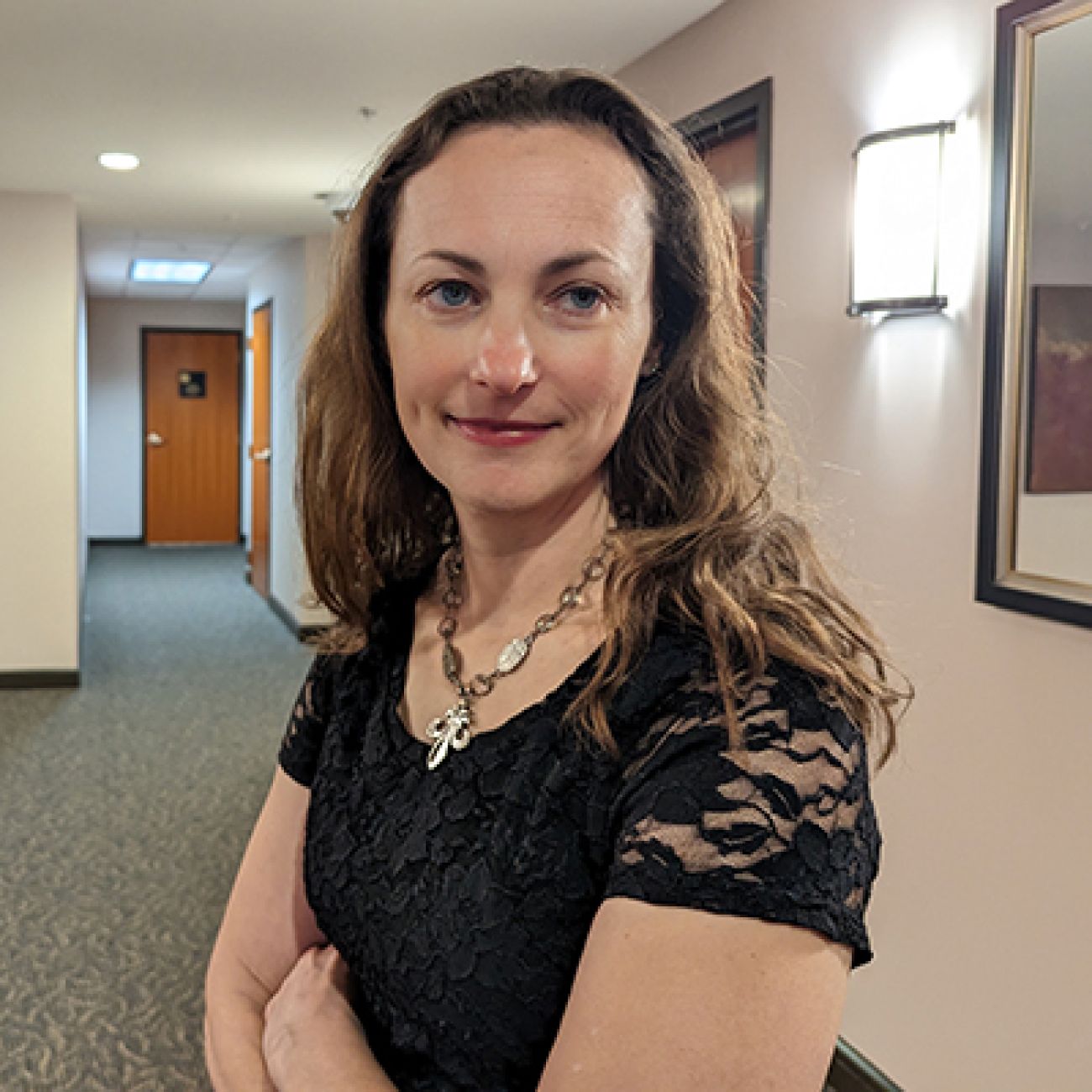 "I feel like we're being listened to," Michelle Massey Barnes, whose 17-year-old son is in a residential treatment center, said of the legislative response this year to the state's mental health challenges. (Bridge photo by Robin Erb)
Simple directions — such as "wash your hands" or "go outside to play," — would send her son into a rage, said Laura Marshall, of Cedar Springs.
"With all my son's diagnoses, it was … living on this eggshell level" of uncertainty, she told lawmakers.
"His bedroom wall currently has a five-by- three-foot hole in it from where he muscled through a wall, I think, because we asked him to carry his basket of clean laundry upstairs to his room."
Her son will celebrate his 15th birthday in the coming weeks inside a juvenile lock-up, said Marshall, who is one of three cofounders, along with Massey Barnes, of the group, Advocates for Mental Health of MI Youth.
This week, Marshall told Bridge she is "skeptically optimistic" that mental health services will improve after what she's seen in Lansing in recent months.
"But you know, if I talk long enough and loud enough, somebody will care," she said. "Somebody will listen."
Only donate if we've informed you about important Michigan issues
See what new members are saying about why they donated to Bridge Michigan:
"In order for this information to be accurate and unbiased it must be underwritten by its readers, not by special interests." - Larry S.
"Not many other media sources report on the topics Bridge does." - Susan B.
"Your journalism is outstanding and rare these days." - Mark S.
If you want to ensure the future of nonpartisan, nonprofit Michigan journalism, please become a member today. You, too, will be asked why you donated and maybe we'll feature your quote next time!