Michigan psychiatric centers cut number of beds despite having more money
Michigan is investing more money in state-run psychiatric hospitals, but is nevertheless closing some beds because it can't find enough staff to care for patients. (Shutterstock)
Michigan has closed more than 70 in-patient beds at state-run psychiatric centers since April
Current workers are exhausted and the state has been unable to fill hundreds of openings
Closing state beds puts more pressure on hospitals and other private facilities to care for the most severe cases
---
Michigan has been forced to close 77 beds at state-run psychiatric facilities since April, largely because the system lacks enough staff to care for severely mentally ill patients.
The situation may get worse in the near-term: Health officials say hundreds of job openings have failed to draw applicants.
That has reduced the number of beds available at state facilities for severely ill patients by about 10 percent. The largest cut was at a facility in Kalamazoo, which has taken 50 in-patient beds offline in recent months.
Related:
Money isn't the problem. Michigan's investment in its state psychiatric hospitals has grown significantly in recent years.
"I've got the budget to hire staff," said Dr. George Mellos, deputy director at the Michigan Department of Health and Human Services for the state hospitals that offer behavioral health services. "I don't ever remember a time having to close beds because no one was applying for jobs."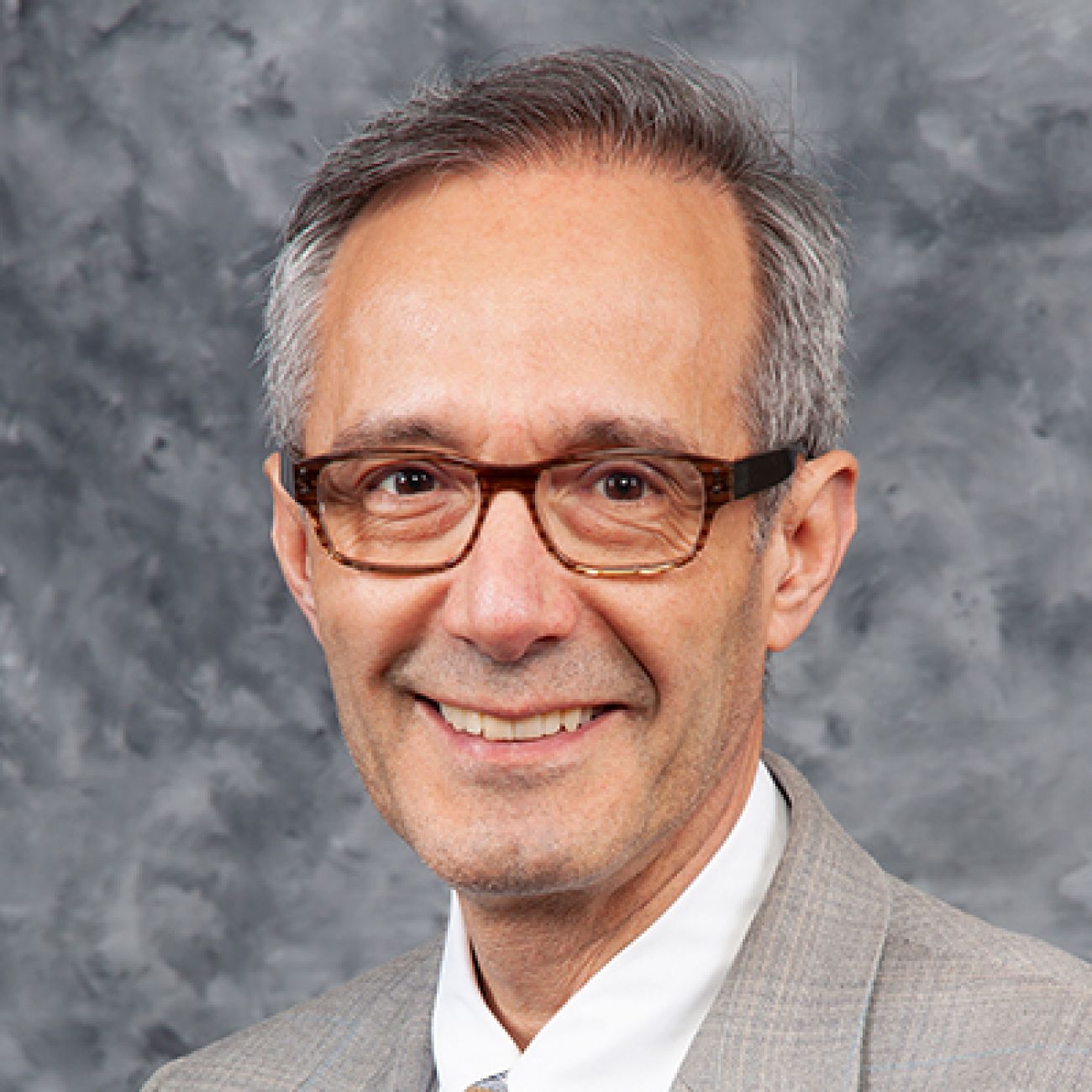 It's not the budget that forced the state to close down more than 60 psychiatric beds; it's that no one wants the jobs, said Dr. George Mellos, who oversees the state's five psychiatric hospitals. (Courtesy photo)
The unfilled positions are for nurses, resident care aides, child care workers, forensic security assistants and a variety of entry level jobs, according to MDHHS. While the positions offer stability and benefits, that has not been enough to keep staff from leaving or attract new workers as the state emerges from the pandemic.
Since June of last year, the average number of patients at the state's five psychiatric facilities declined from 700 to 628 by the end of August, the most recent numbers provided by the state. That's largely due to the closure of 70 beds at two state facilities, according to records and interviews with the Michigan Department of Health and Human Services.
Balancing care and safety
Workers across the healthcare field have endured strain during COVID, the result of longer hours and other pressures relating to the pandemic. Work in state-run psychiatric centers has been particularly fraught, especially for nurses and others who interact daily with patients, since state facilities tend to take the most severely mentally ill. While some private hospitals decline the most challenging psychiatric cases, public facilities generally don't have that option.
Mellos acknowledged the strain in conversations with Bridge Michigan. He said temporarily reducing the number of patients means that psychiatric staff will typically work no more than one or two overtime shifts every two weeks.
"We determined the stress level of staff … was too much," Mellos said. "There was too much overtime, and that includes mandatory overtime" in psychiatric units.
"It's a matter of safety of not just patients, but of staff, too. You do have to look at that very carefully — the number of injuries...and not just patients-to-patient or patient-to-staff, but injuries associated with being exhausted, like medication errors."
Kevin Fischer, executive director of the National Alliance on Mental Illness Michigan, said he was not surprised the state has had to trim back services — but was startled by the number of closed beds: "That's a lot considering the few beds we already have."
Across health care, he said, facilities are "stealing professionals" from each other as workers understandably move toward jobs with higher pay and less stress.
"And it is not easy to work in a psychiatric hospital," Fischer said.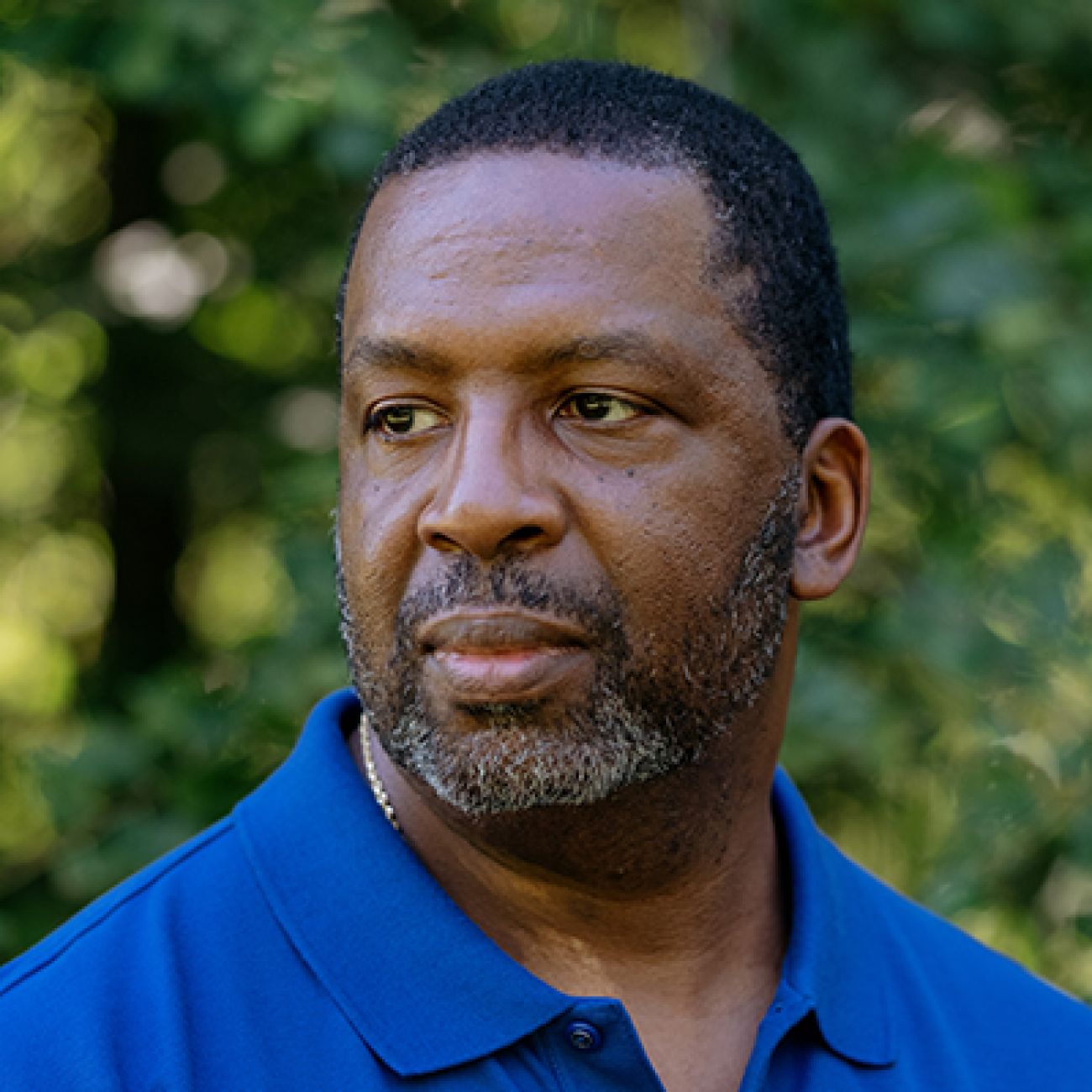 "We can't afford to lose psychiatric beds, but there really are safety issues," said Kevin Fischer, executive director of the National Alliance on Mental Illness Michigan. (Bridge file photo by Erin Kirkland)
"It is mentally and physically exhausting. And when you have a big caseload, it can be dangerous. Do you give the wrong medication out because you're overwhelmed? Do you forget to lock a door, because you're overwhelmed?"
Fischer said he can't blame the state.
"We can't afford to lose psychiatric beds, but there really are safety issues," he said, adding, "it would not be difficult for some patients to overpower staff if there aren't enough staff."
Michigan has a mix of private and public mental-health facilities that offer outpatient and hospitalized care. State-run hospitals typically supply about a quarter of the in-patient psychiatric beds available in Michigan, but have an outsized role in taking on the most challenging cases.
There are five state-run psychiatric centers in Michigan, including four for adults. The daily volume of residents fluctuates according to the needs of the patients and availability of staff:
The Kalamazoo Psychiatric Hospital served an average of 103 patients a day in August, the most recent numbers available from MDHHS. That's down from 151 people in April. Over that time, 50 beds were taken off-line at the hospital.
The Walter Reuther Psychiatric Hospital in Westland, west of Detroit, served 148 people a day in August, down from 167 patients in April. Twenty of its beds were taken off-line.
The Caro Center east of Saginaw, along with the Saline-based Center for Forensic Psychiatry, which provides evaluation and treatment for criminal defendants, did not have any beds closures.
The Hawthorn Center in Northville, which handles children, cared for about 39 patients a day in August, compared to 50 in April. The state has closed seven beds at Hawthorn. But officials said the closures were temporary and prompted by construction, not a lack of staff. When the work is completed next year, Hawthorn is expected to greatly expand its bed capacity to accommodate 78 to 80 children in crisis.
More money but a tough sell
The bed closures in Kalamazoo and Westland are another hit to Michigan's thread-bare, state-run behavioral health system. Wait times for placements in psychiatric hospitals for patients with complex, sometimes violent, mental illnesses can stretch from days to weeks or more.
In a three-part series last year, Bridge Michigan chronicled the despair of families whose children were "boarded" in hospital emergency rooms while they waited for one of the state's too-few psychiatric beds.
The cuts come as the state is investing more in psychiatric hospital care. The budget to operate the state's five in-patient hospitals for people with severe mental illness or intellectual or developmental disabilities grew to $347 million this coming year, a $44 million increase from four years ago, according to the state's budget office.
But state health officials voice some of the same frustrations as private businesses in their failed efforts to fill openings.
According to online job postings at indeed.com, the Reuther hospital seeks help in food service, where jobs start at $14 and $15 an hour. An opening on the state's website for a "domestic service aide" in Kalamazoo starts at $19, while an activity therapy aide post starts at $21 an hour. Elsewhere, there are job postings for resident care aids (starting at $19 an hour) as well as for higher-paid clinical social workers, nurses and a psychiatrist.
Mellos said there has been a small uptick in applications for entry-level positions, but the state faced a "hiring desert" for much of the summer.
Direct-care staffers with a high school diploma "can make more money driving Lyft and Uber and DoorDash," while having greater flexibility on when they want to work, Mellos said.
Trickle-down problems
State hospitals play a unique and crucial role in the larger mental health field, traditionally providing treatment for patients with the most chronic, complex psychiatric problems that can necessitate months-long stays followed by intensive follow-up in local Community Mental Health agencies.
A reduction in state beds increases demand for beds at privately owned hospitals and facilities, which generally offer shorter stays, with patients returning home after their crisis has stabilized.
Yet privately owned hospitals and clinics also face shortages in staff and available beds.
Michigan currently has 2,301 privately-operated adult psychiatric beds in its inventory, which the state said is more than 170 beds short of what's needed.
Since October 2020, workforce shortages across Michigan hospitals have closed 1,400 acute-care inpatient beds throughout the state, according to a report the Michigan Health & Hospital Association sent the legislature Thursday.
That includes hospital beds in psychiatric units, though a precise number was not immediately available, said MHA spokesperson John Karasinski.
"We are working with the state to try and figure out how to make it through this crisis," Laura Appel, MHA's executive vice president of government relations and public policy, said of the bed shortage. "At the same time, I can't blame (state officials) for their challenges."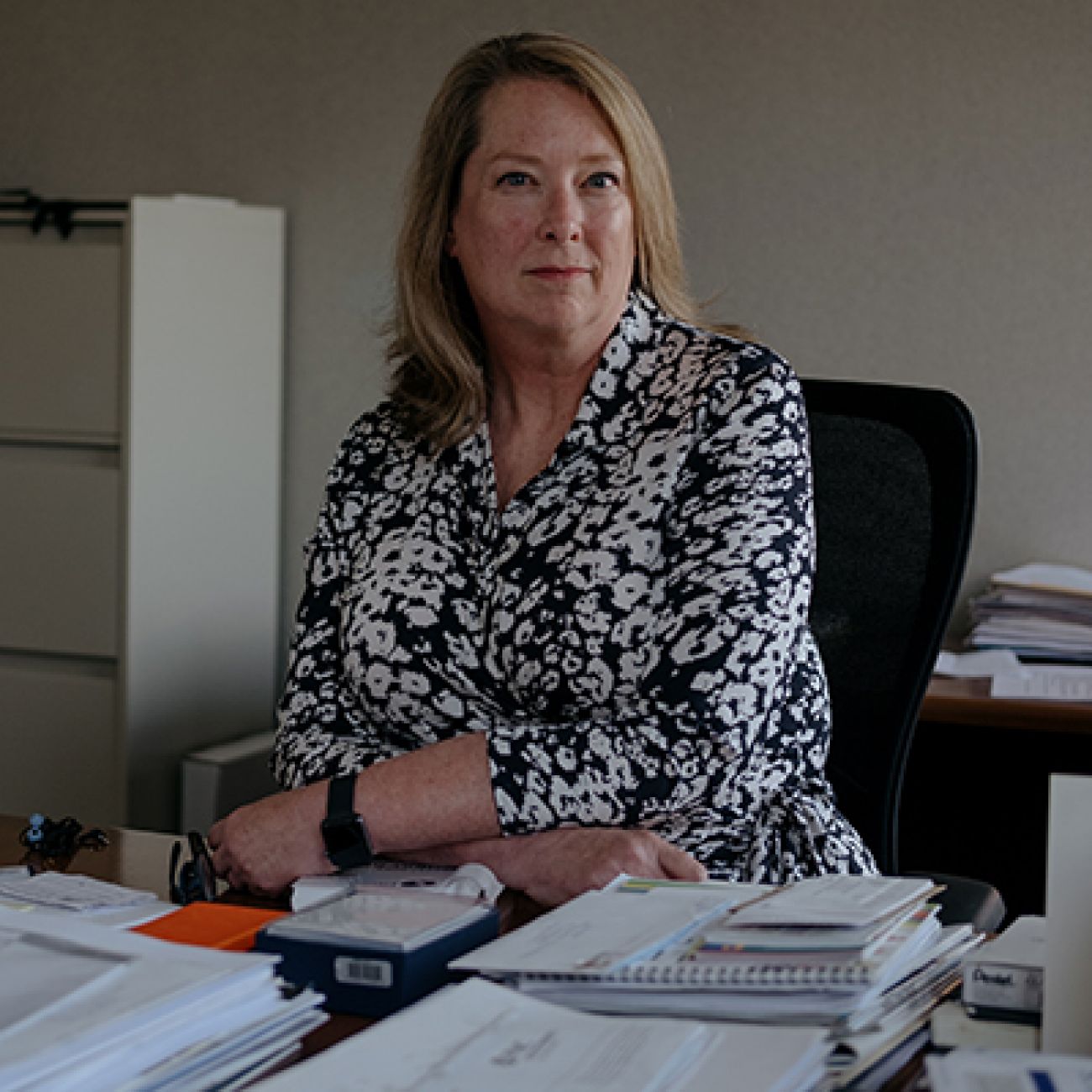 The squeeze in psychiatric care is part of larger staffing problems across the healthcare field, which have grown far worse during the pandemic. Michigan hospitals have closed 1,400 acute care beds since 2020, said Laura Appel of the Michigan Health & Hospital Association. (Bridge file photo by Erin Kirkland)
Rearranging the deck chairs
More than two years of pandemic pressure plays a huge role in the staffing crisis.
Some hospitals bled millions of dollars, while burned out medical workers fled the field — from nurses, doctors and medical specialists, to technicians, food and environmental staff.
That, in turn, raised healthcare costs, as hospitals turned to pricier contract workers, like traveling nurses. MHA, the industry group, estimates Michigan hospitals will spend about twice as much this year as last — $1.1 billion, up from $516 million in 2021 — on contract staff, according to its report.
Lansing-based Sparrow Hospital will lay off 300 to 400 workers in the coming weeks, largely because of those costs, said Dr. Denny Martin, the system's interim president.
Before the pandemic, he said, Sparrow spent about $4 million a year on contract workers. The system will spend about $50 million this year, he said.
It's not just nurses, he said, ticking off other positions: nurse anesthetists, scrub techs, and respiratory therapists, for example.
"There's not really a segment of healthcare delivery that really hasn't been impacted by agency labor," he said. For now at least, he said, Sparrow has been able to operate its psych unit without closing any of its more than 40 beds.
But those who need long-term, more secure care must wait for days for a state hospital bed, he said.
Those same high costs and lack of staff impact healthcare nationally, said Nancy Baum, director of health policy at the Ann Arbor-based research nonprofit, the Center for Health and Research Transformation.
"Every community health needs assessment in the country today is going to point to insufficient workers" as the source of their woes, said Baum, a former psychiatric nurse.
Those shortages extend to the clinics that care for patients once they leave the hospital. Community Mental Health agencies struggle to staff programs to assist released patients. And adult foster care homes are having trouble taking new residents as well, said Mellos of MDHHS.
That, in turn, has further caused a back-up in hospitals as patients have nowhere to go, extending waits even longer for those in need of mental health care, he said.
"It's complicated, messy stuff," said Alan Bolter, deputy director at the Community Mental Health Association of Michigan.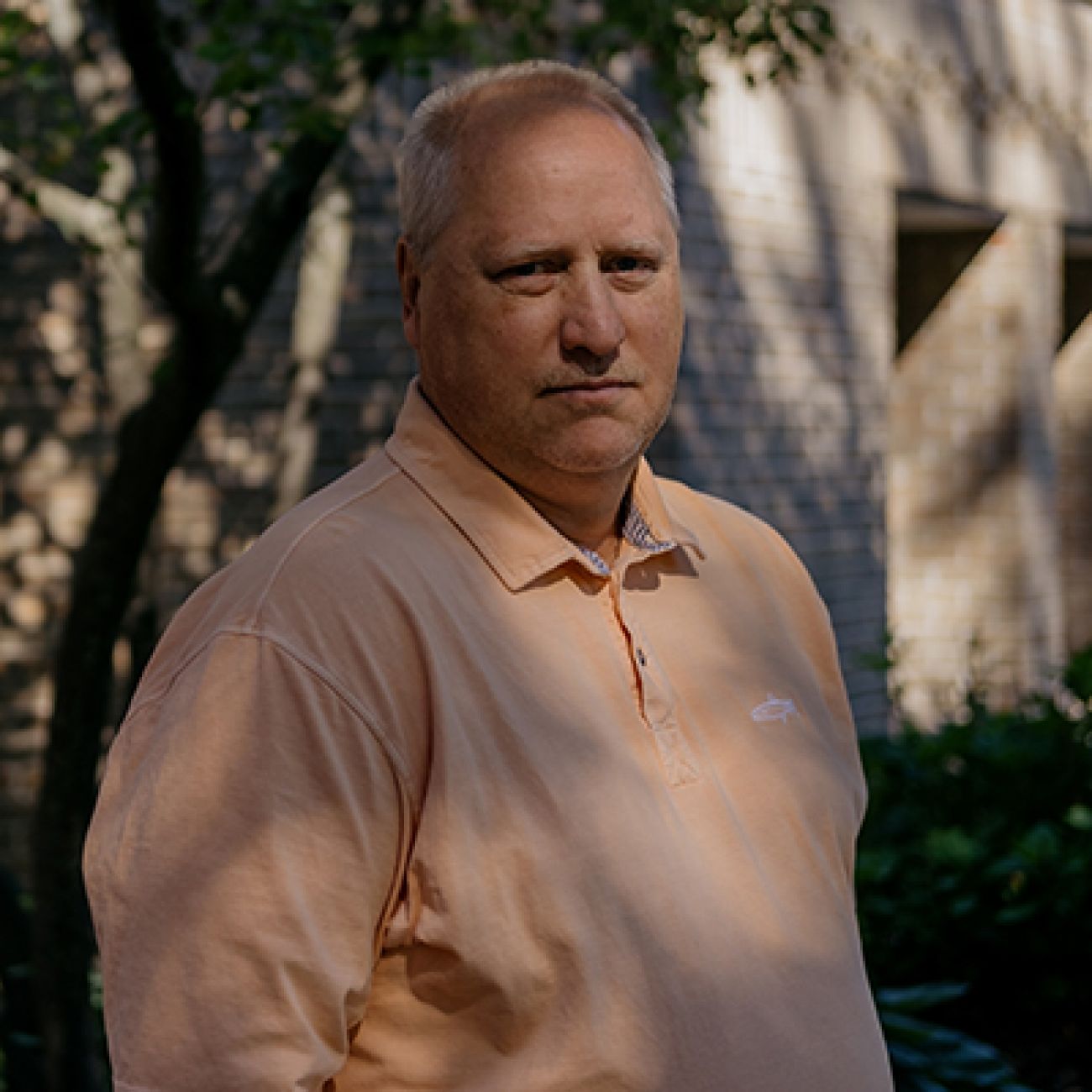 Pine Rest Christian Mental Health Services in Grand Rapids has about 200 staff openings in its workforce, which usually numbers about 2,000, said Bob Nykamp, Pine Rest's VP and COO. (Bridge file photo by Erin Kirkland)
In Grand Rapids, privately-run Pine Rest Christian Mental Health Services is a sprawling campus that offers a range of in- and out-patient services for adults and children. It normally has about 2,000 people on staff, said Bob Nykamp, vice president and chief operation officer. It now has about 200 job openings, he said.
Earlier this year, Pine Rest set aside about $2 million — mostly from its foundation — to cover nursing school tuition for students who work part time during their schooling, then commit to two years of work after they graduate.
More than 20 nursing students have taken up the offer, he said, providing immediate work as part-time more entry-level staff, and building a nursing pipeline for years to come.
"We could throw out big bonuses and have a nurse move from another hospital and come work for us, but how does that help the whole system?" Nykamp said. "It doesn't."
In the meantime, the state's inability to meet its mental-health needs leaves many residents without help.
State-run facilities have traditionally been the backstop for complicated, long-term cases.
"If we can't find a bed anywhere else," said Bolter of the Community Mental Health Association, "you should be able to go to the state."
Editor's note: This story was updated at 4:42 p.m. Oct. 5 to correctly reflect the state's intent to limit staff overtime by reducing the number of psychiatric beds.
Only donate if we've informed you about important Michigan issues
See what new members are saying about why they donated to Bridge Michigan:
"In order for this information to be accurate and unbiased it must be underwritten by its readers, not by special interests." - Larry S.
"Not many other media sources report on the topics Bridge does." - Susan B.
"Your journalism is outstanding and rare these days." - Mark S.
If you want to ensure the future of nonpartisan, nonprofit Michigan journalism, please become a member today. You, too, will be asked why you donated and maybe we'll feature your quote next time!