Coronavirus has Michigan funeral homes stretched thin, fearing safety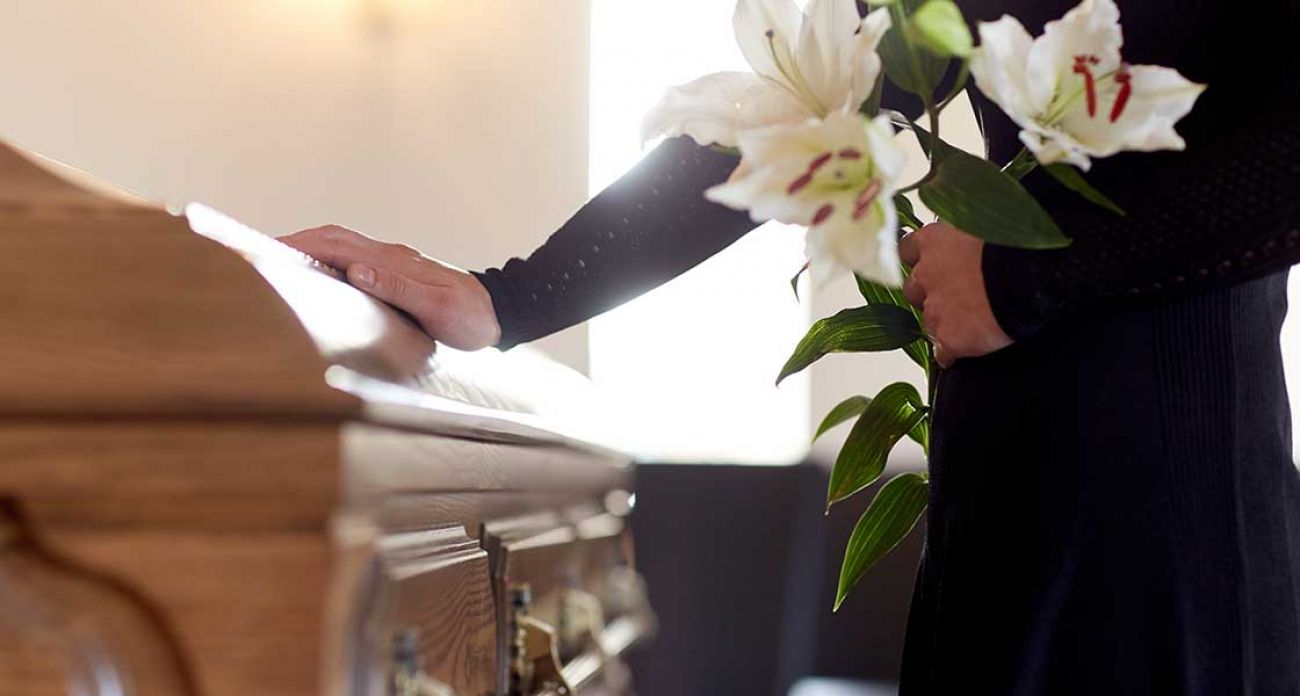 Experts say COVID-19 can survive in bodies even after death. So funeral home workers can risk exposure every time they move bodies, clean or prepare them for burial.
That's why they need to wear personal protective equipment and N95 masks, the specialized masks largely reserved for doctors and nurses during the global pandemic.
The only problem? Like healthcare workers, it's nearly impossible for funeral homes to find N95 masks. The strain on protective equipment has created a risk not only for first responders, but for the last ones too.
Steve Kemp, owner and funeral director at the Kemp Funeral Home in Southfield, said he had 25 masks left. That will last him about two or three days, he estimated.
He's hoping he can get more masks before then, he said, but if he can't, he will have to stop taking cases.
"We are so overwhelmed, understaffed and underprotected," added Kelly Miller, general manager of O.H. Pye III Funeral Home in Detroit. "I got a box of 10 N95s today, and I feel like I got illegal contraband or something."
Most funeral homes in Michigan don't usually need to stock large amounts of special protection, said Tim Lynch Jr., funeral director at Lynch and Sons Funeral Directors, which has six homes in southeast Michigan. Before the outbreak, he said, most homes were probably carrying the minimum amount needed, enough to handle people who died from other diseases passed through bodily fluids like HIV.
Now, funeral workers need to wear N95 masks for all body preparations as COVID-19 spreads. But in the current PPE shortage, funeral homes are "the last in line" for masks, Lynch said.
"Everybody is kind of geared toward the hospitals, which I get. But we're just as concerned that we're not going to be able to get the materials to keep us safe," said John Martenson Jr., owner of the Martenson Family of Funeral Homes in Monroe, Trenton and Allen Park. "If we get sick, I don't see what good that will do for the community."
At all times while preparing a body, funeral workers are exposed to all manner of bodily fluids and respiratory droplets. That's why, according to Tim Schramm, funeral director for Howe-Peterson Funeral Home in Dearborn and Taylor, the U.S. Centers for Disease Control and Prevention recommends funeral workers replace all their protective gear after each stage of the funerary process, with or without COVID-19.
The process begins when funeral workers pick up bodies, wrapping them in cloth or bags. Workers transfer the bodies to a funeral home's embalming room, where fluids are pumped out from the bodies and replaced with chemicals like formaldehyde. It's common for bodily fluids like blood to splash onto funeral workers at this stage.
From there, workers then apply makeup to the bodies and dress them, before transferring them one last time to caskets or a crematory.
After each stage, funeral workers are supposed to replace all of their protective gear, which typically entails a medical gown, a full-body Tyvek suit, a face shield, an N95 mask, and two layers of gloves.
No funeral home can follow those precautions anymore. To make supplies last, funeral home directors said they've had to resort to the same measures as many hospital workers, such as reusing masks and gowns.
By stretching and reusing what he has, Lynch said, he can make his one-month supply of protective equipment last about two to three months.
In fact, to further reduce the amount of PPE his staff need to use, they have stopped embalming bodies altogether.
At the Howe-Peterson Funeral Home, Schram said his staff will use whatever is available if protective equipment runs out, be it
trash bags for full body suits, safety glasses for face shields, gardening gloves for surgical gloves and bandanas or other homemade face masks for N95 respirators.
The concern comes as COVID-19 deaths in Michigan hit 727 on Monday, while cases have grown to 17,221. About 80 percent of the state's positive cases are in metro Detroit.
Kemp said he took in 17 COVID-19 bodies last week, while Schramm took in about 10.
"It's a huge challenge for us, and it's an unsung challenge," Schramm said.
Funeral homes in southeast Michigan are particularly low on PPE, according to Phil Douma, executive director of the Michigan Funeral Directors Association, which represents about 650 statewide homes.
None of them has expressed an "urgent" need yet, he said, but he's concerned that could change.
"I am deathly afraid that somebody on my team here at the funeral home is going to get [COVID-19] from doing what we do," Schramm said. "It would tear me apart inside, to know something like that happened … to somebody who is giving themselves to others."
RESOURCES:
We're not just a news organization, we're also your neighbors
We've been there for you with daily Michigan COVID-19 news; reporting on the emergence of the virus, daily numbers with our tracker and dashboard, exploding unemployment, and we finally were able to report on mass vaccine distribution. We report because the news impacts all of us. Will you please donate and help us reach our goal of 15,000 members in 2021?