Coronavirus hits Michigan hospitals, but where are all the other patients?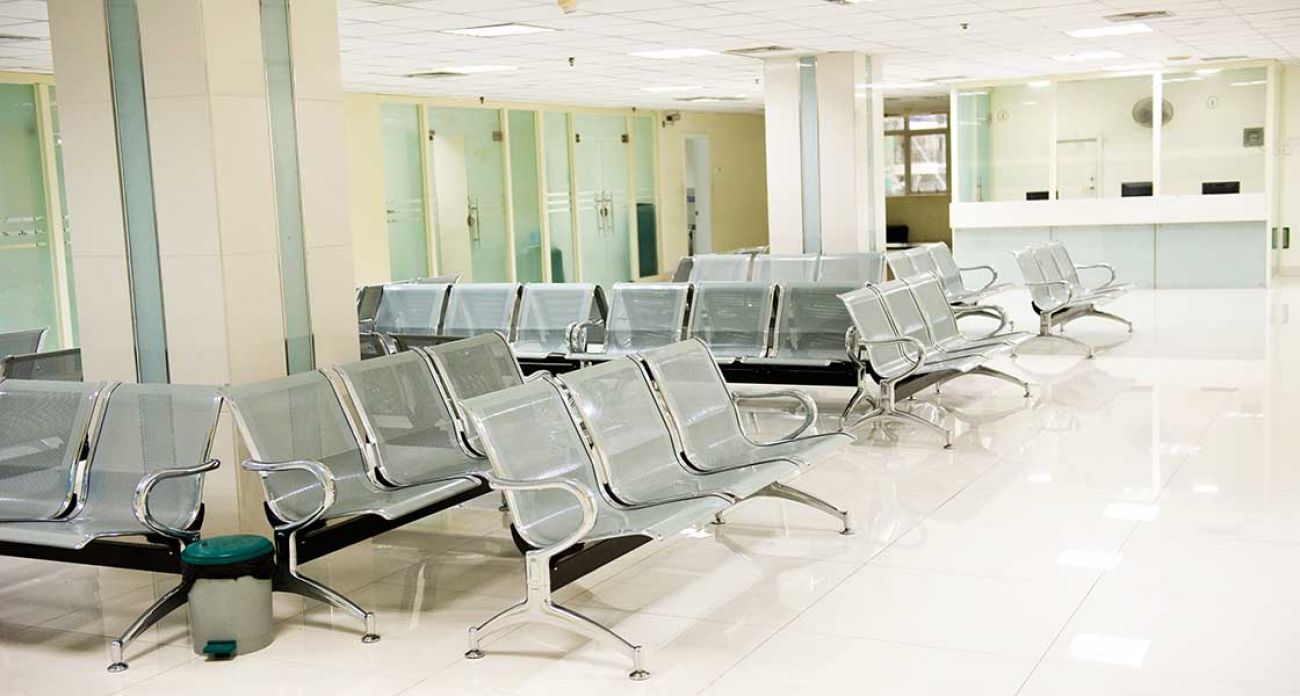 Experience at Henry Ford Health System indicates that many vaccine-hesitant workers would rather get the jab than lose their job. More than 95 percent of the hospital system's workers had received a shot as of Friday, after Henry Ford made vaccines mandatory this summer. (Bridge file photo)
As Michigan's hospitals continue to swell with COVID-19 patients, many emergency and urgent care physicians said they're increasingly troubled by a new trend: Patients with non-coronavirus ailments — heart attacks, strep throat, strokes, chest pains — have all but disappeared.
Dr. Sam Mossallam, an emergency room doctor at Henry Ford Hospital in Detroit and Henry Ford Medical Center in Dearborn, said the ER in Detroit would normally treat about 120 patients on a Tuesday afternoon. This Tuesday, he said, there were 32.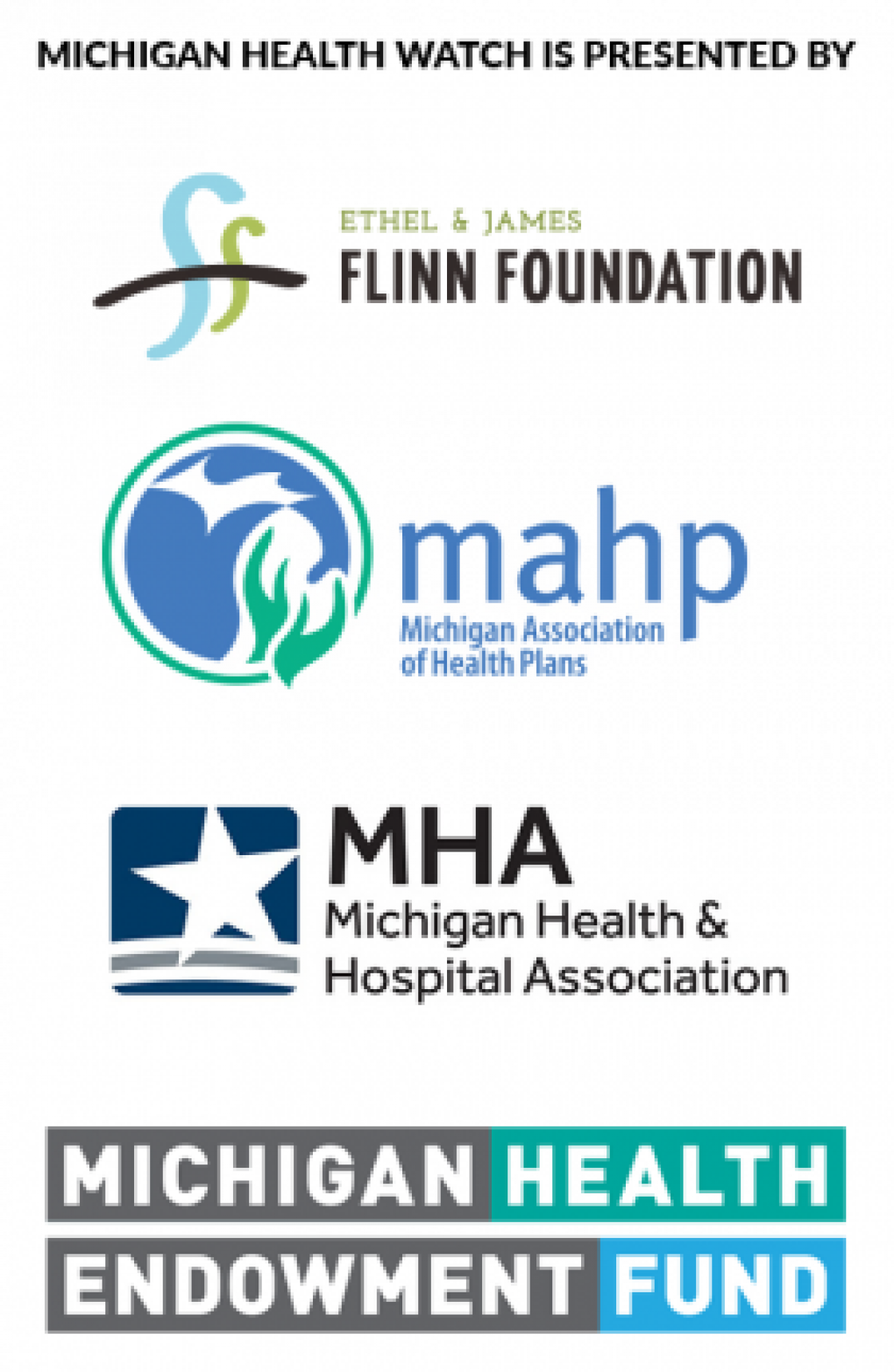 Physicians say they are worried about the people whose medical needs won't vanish by staying at home. For emergency rooms, where are all the drug- and alcohol-related emergencies? The heart attacks and strokes? For urgent care clinics, where are the children with flu and strep throat? The elderly people with urinary tract infections?
"What happened to those people?" Mossallam said. "Where did they all go? I hope and pray they're finding care elsewhere, but we're not hearing about it."
Several physicians said the drop is due in part to patients complying with social distancing orders. People with sprained ankles or bad migraines may be thinking twice about whether they truly require a hospital visit, and the statewide stay-at-home orders also mean fewer drivers on the road getting into accidents, or fewer illnesses picked up at buffets and birthday parties.
But others are skipping in-person care because they're afraid of contracting the virus from other patients who may have COVID-19, or the medical staff that treat them.
The family refused, Iftikhar said, wary of exposure. When she tried to call and follow up with them, they didn't respond.
"People are scared to come in," Iftikhar said. "They don't want to get an infection."
In less pandemic times, the most common reasons why Americans needed an ambulance for emergency care were abdominal and chest pain and injuries from falling, according to a 2017 national survey. U.S. News & World Report, noted that 27 percent of urgent care visits in 2016 were due to respiratory illnesses like bronchitis and colds.
A few years back, Beaumont Health listed the top 10 reasons why people visit the emergency room. The top three: headaches, foreign objects in the body and skin infections.
One particular ailment some emergency physicians expected to see more of during Michigan's broad stay-at-home order is heart disease. Staying indoors and limiting physical activity can themselves be "stressful" for the heart, said Dr. Chadi Alraies, a cardiologist at DMC Heart Hospital.
That should lead to a spike in patients with acute heart problems, he said. Instead, the number of cases he has seen has dwindled from 15 to 20 a week to one or two.
"Either they unfortunately didn't make it, or they're sitting at home watching TV … having a heart attack," Alraies said.
Even when patients do come in, more of them are waiting too long before seeking care, several physicians said. Dr. R. Dale Jackson, medical director of emergency management at Sparrow Health System in Lansing, said a colleague told him about a patient who avoided the hospital for days after breaking a leg, afraid that a visit would mean contracting COVID-19.
"I had to drain a couple of abcesses this week. They should have been here much earlier, then it wouldn't have gotten this bad," Iftikhar said. "People just wait to see if they get better on their own, which they won't."
Physicians interviewed by Bridge said they understand why people might be reluctant to visit a hospital during the spread of the coronavirus. But they said for patients with illnesses or injuries unrelated to the virus, there is little to fear. In hospitals, people with COVID-19 are roped off from the rest of the patients, while many urgent cares are screening people for temperatures and any coronavirus-like symptoms before allowing them to enter.
"You, as a patient, are not a burden," Alraies said. "You are doing yourself a disfavor if you come very late."
For many urgent care clinics, the dwindling patient turnout has led to layoffs. Nearly all of Iftikhar's part-time staff were let go after her clinic saw a 50 percent drop in patients from February to March.
O'Coyle said about 30 percent of his employees were laid off. He also had to reduce the clinic's hours of operation from 12 a day to eight.
Some in-person visits have been replaced by telemedicine, which allows physicians to evaluate their patients over video calls. Iftikhar's clinic had to reduce its walk-in hours, but it's still available 12 hours a day over Telemedicine.
It's not a perfect substitute for in-person care, however, bypassing physical examinations that cardiologists like Alraies need to listen to the heart and the chest. And although telemedicine allows for more people to see a health care professional from the comfort of their own homes, it can also create barriers for people with unreliable internet access or people who aren't accustomed to using the technology.
People who are sick or injured enough to require care should still come in, physicians urged, and anyone who is uncertain about the severity of their need can consult physicians through a phone call or other form of telemedicine first.
"Any patient who feels like they're having a medical emergency … they should not be afraid to come to the emergency department," Jackson said. "We still are fully capable of treating all of that … and protecting patients from contracting COVID."
RESOURCES:
We're not just a news organization, we're also your neighbors
We've been there for you with daily Michigan COVID-19 news; reporting on the emergence of the virus, daily numbers with our tracker and dashboard, exploding unemployment, and we finally were able to report on mass vaccine distribution. We report because the news impacts all of us. Will you please support our nonprofit newsroom?