COVID vaccine for Michigan health workers may arrive by next week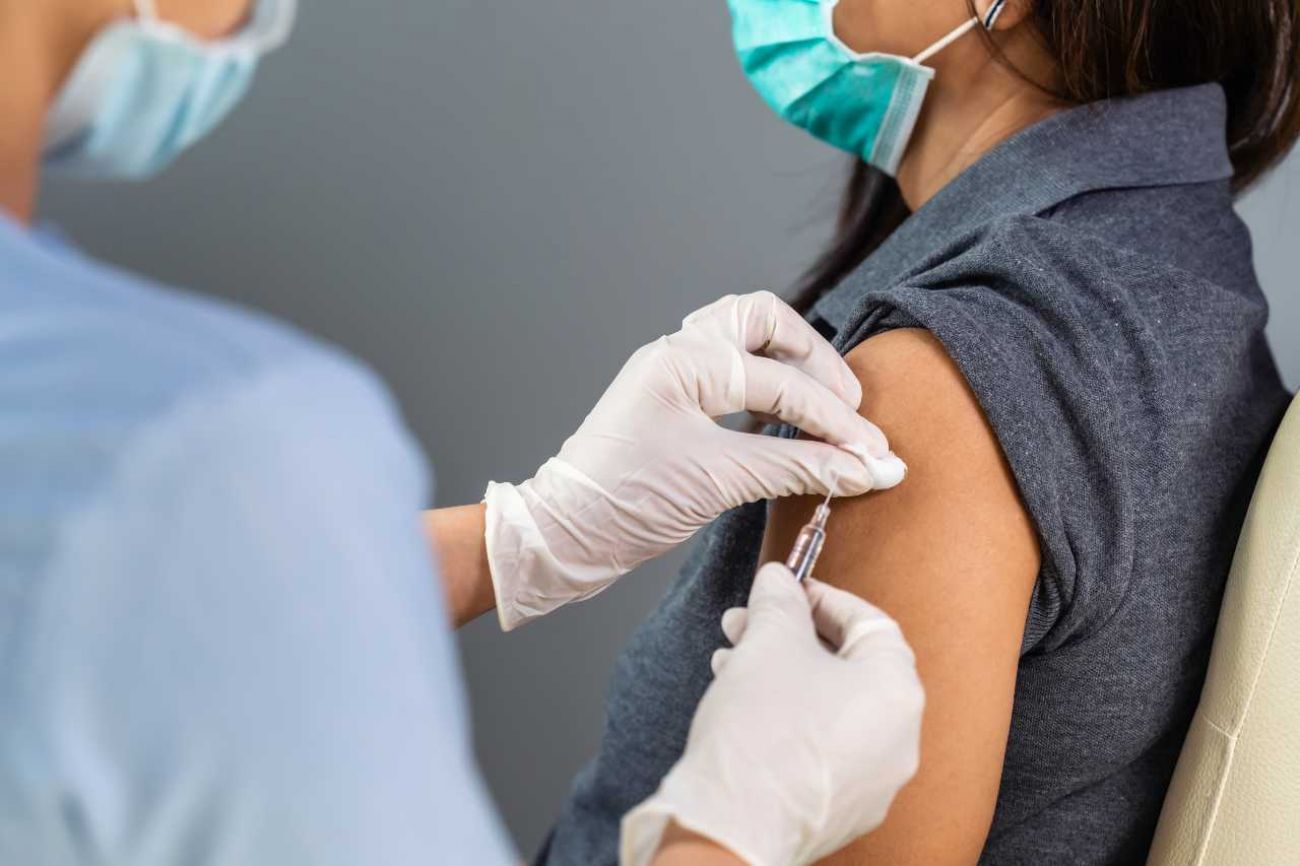 The first batch of COVID vaccine — "a few hundred thousand" doses — may begin to arrive for Michigan's health care workers as early as next week, with a vaccine for the general public available as early as the spring, Michigan's chief medical executive told Bridge Michigan Tuesday morning.
But Dr. Joneigh Khaldun also cautioned: Many unknowns can drastically change both quantities and the delivery schedule of vaccines.
The vaccines still must jump federal hurdles.
They must be produced in large quantities.
Related stories:
Michigan's slice of millions of doses must be distributed to the state's hospitals, health departments and a complex network of providers that — at least with the first shipment of temperature-sensitive vaccines expected from a Pfizer plant in Kalamazoo — must be equipped with special refrigeration equipment to store the product.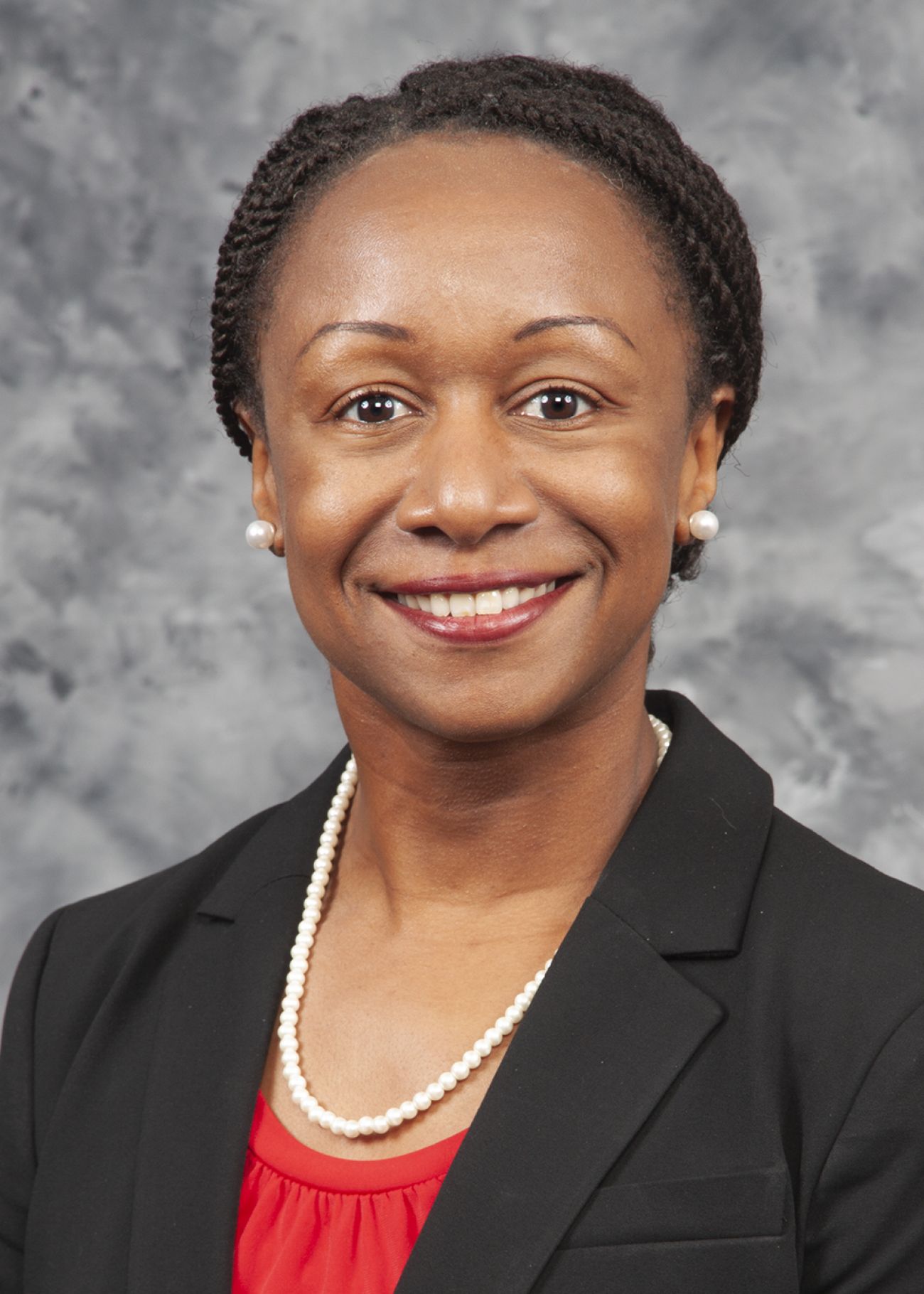 Among the daunting logistics that pose a challenge to vaccine distribution is ensuring enough dry ice for safe transportation and temporary storage of the vaccines, she said.
"This is going to be incredibly complicated when it comes to logistics of distribution," said Khaldun, who also serves as the deputy director for health at the Michigan Department of Health and Human Services.
Khaldun said state officials have been in "regular communications" with the U.S. Centers for Disease Control and Prevention.
"What I'm hearing, quite frankly, is that it is still all very sensitive. … We just don't know how many doses we will receive in the beginning. We do know it will be very limited, and we know that — with our first shipment — we will likely only be able to target our initial health care workforce."
Following federal guidelines and a 64-page vaccination plan by the MDHHS, health care workers will be among the first to receive the vaccine.
Within the first month, "there will likely be only … a few hundred thousand total vaccines," she said, again stressing estimates are "very, very, very early."
Khaldun declined to disclose the state's latest quantity estimates, saying they have fluctuated too dramatically: "I don't want people to know what the actual number is."
Indeed, development of the vaccine to combat the virus that, as of Monday morning, has killed 9,134 Michiganders has moved with unprecedented speed after the Trump administration announced Operation Warp Speed this spring the effort to provide 300 million doses of the vaccine to a frantic nation by January.
The CDC's Advisory Committee on Immunization Practices meets at 2 p.m. Tuesday to finalize the priorities and allocation of the "initial supplies" of COVID-19 vaccines.
In addition to health care and essential workers, the MDHHS plan lists critical populations as staff and residents in long-term care facility residents, people with underlying medical conditions, the elderly, those from racial and ethnic minority groups and tribal communities, those in correctional facilities, the homeless, those attending colleges and universities, those in rural communities, with disabilities, or those who are under- or uninsured.
Two vaccines appear close to federal approval and wide distribution, including the first vaccine by Pfizer, which partnered with Germany-based BioNTech and announced Nov. 18 that it had achieved a 95 percent effective rate. The first doses of those vaccines reportedly have shipped to the United States, though the vaccine needs final approval from the U.S. Food and Drug Administration.
Moderna, the second of those vaccines, is in the final stages, having announced similar effective rates.
The makers of both vaccines have asked the FDA for approval.
Both are considered mRNA vaccines, using "messenger RNA" to deliver instructions to the body's immunity system to build a protein similar to the unique "spike protein" on the coronavirus that causes COVID-19. That protein allows the virus to invade cells and replicate itself.
The vaccines stimulate the body to write out an immunity code that will recognize the coronavirus that causes COVID-19 and launch an immune response before it causes the disease.
According to the plan the state submitted to the U.S. government, MDHHS will supply vaccines directly to 143 hospitals and health systems to immunize health care workers, then divvy up later vaccines among 45 local health departments based on several factors, including the CDC's "social vulnerability index" that prioritizes populations in which the virus poses a particularly high risk.
Michigan's draft plan — marked "draft" only because it likely will change over time, Khaldun said — calls for local health departments eventually to take charge of public vaccination, standing up their own clinics and distributing vaccines to care providers.
Large pharmacy chains, such as CVS, could get vaccines directly from the CDC. Vaccines generally will be free, although providers may charge for administering the shots.
Charlie Rice-Minoso, a spokesman for CVS, said company officials don't know when they'll begin receiving vaccines, nor how much. But the company plans to hire 10,000 pharmacy technicians nationwide in anticipation that it soon will be serving as a mass vaccination hub against the "twindemics'' of COVID-19 and influenza while continuing to function as a COVID test site.
The latest surge of COVID-19 is predicted to coincide with peak flu season, which typically occurs between December and February.
"We know we'll play a role, but we're still pinpointing exactly what that might look like," Rice-Minoso said. "Things are changing daily, hourly."
The company has also agreed to administer vaccines in long-term care facilities across the country, which already are being hit by an autumn wave of COVID. All of the company's stores have refrigeration and freezing capabilities to store the Moderna vaccine. The Pfizer vaccine, Rice-Minoso said, would be stored on dry ice in a special shipping container.
Detroit-based Henry Ford Health System is among health systems approved by the state health department as a vaccine distribution site because it has the ability to store a portion of Michigan's stockpile at ultra-cold temperatures, and safely transport it to other sites.
The health system has six freezers that can reach temperatures as low as -85 degrees Celsius to store the Pfizer vaccine, and another six that can reach less-extreme -25 degrees Celsius to store the Moderna vaccine.
Khaldun told Bridge that at least 48 hospitals and 12 health departments already have "ultra cold storage capability" for the vaccine.
It's unclear how many vaccines are headed Henry Ford's way and when. Spokesman John Gillespie said the health system is awaiting directions from CDC and MDHHS.
"All we can do is be prepared and be ready. And we are," Gillespie said. "We're prepared to receive [the] vaccine, we're prepared to store it, we're prepared to distribute it based on the directions of the Centers for Disease Control and Michigan Department of Health and Human Services."
We're not just a news organization, we're also your neighbors
We've been there for you with daily Michigan COVID-19 news; reporting on the emergence of the virus, daily numbers with our tracker and dashboard, exploding unemployment, and we finally were able to report on mass vaccine distribution. We report because the news impacts all of us. Will you please support our nonprofit newsroom?