Cow dung won't stop coronavirus and you can open Amazon boxes from China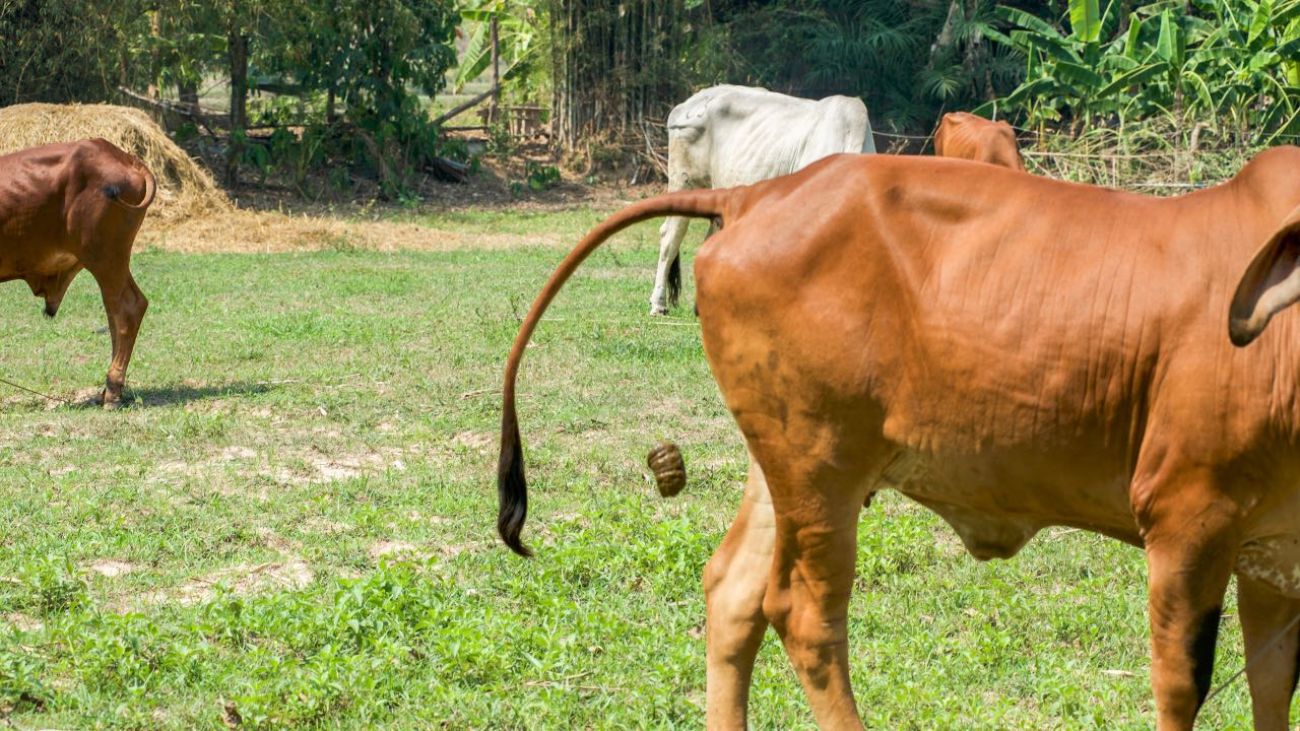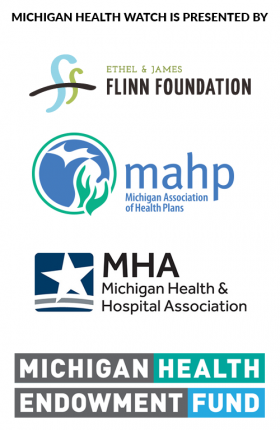 Spreading as fast as the new coronavirus are half-truths, innuendo and downright dangerous lies around it, putting Michiganders' health — as well as their wallets — at risk.
One Michigan school district fought rumors that it shut down because of coronavirus. (It was a power outage.) A county health department faced accusations of hiding 800 potentially sick people in gypsum mines. (They weren't.) And a hospital system was thought to confirm it had a patient with coronavirus. (It was a scam.)
Meanwhile, the state health department is fielding calls from panicked residents, including one who wanted to know if he should destroy the Amazon package containing an office chair made in China.
Related:
Matt Seeger, dean of Wayne State University's College of Fine, Performing and Communication Arts and and self-proclaimed "crisis geek," said he received this mail this week: Dr. Seeger, we would like you to participate in our efforts to prepare for coronavirus. Please click on this link.
That email likely was designed to lure recipients into clicking the link, spreading malware into the computers or seeking personal information, he said.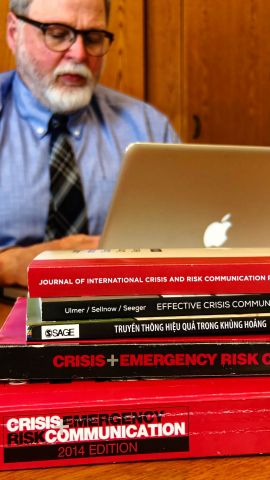 "Greed and fear are the baits of choice for scammers," said Joe Potchen, who heads the Consumer Protection Bureau for Michigan Attorney General Dana Nessel.
Approaches used by scammers usually fall into one of three categories: a loved one is sick or in trouble; there's an urgency to act now, or the government is "after you."
In times of health crisis, there's the additional lure of an investment by a bogus business that's found a cure or treatment for the threat du jour, Potchen said. (There currently is no vaccine for the new coronavirus, formally known as COVID-19.)
"What's amazing is that really smart people can get scammed," Potchen said. "A lot depends on your mood. Today you don't fall for it, but for some reason, tomorrow you do."
Some of the most harmful flimflam involves bogus preventative measures. There's the dangerous claim, for example, that drinking bleach will prevent coronavirus.
"If you drink bleach, you're going to the hospital," Seeger said. "Maybe you won't get coronavirus, but you're going to be really, really sick."
Social media is full of other treatments, ranging from consuming garlic, shooting saline into your nose, or eating cow dung — none of these are scientifically known to work.
Have you heard...
Other forms of misinformation are not so much a con as swiftly spreading rumors built on fear-mongering, suspicion or confusion.
Generally, rumors tend to address questions about the origin of the virus, its treatment or prevention, or the handling (or mishandling) of the outbreak by governments, Seeger said.
The "infodemic" of unreliable information is so bad that the World Health Organization launched a social media campaign to dispel the worst of it.
The Michigan Department of Health and Human Services has also been fielding calls from confused customers, including one frantic consumer who wondered what to do with an Amazon shipment after realizing the office chair he ordered came from China — another concern addressed by the World Health Organization social media campaign.
"We know coronaviruses do not survive long on objects," WHO wrote.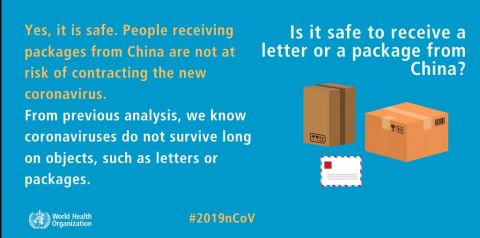 Finding information you can trust
In a crisis, consistent, factual messaging is a must. Right now, that's not always happening, said WSU's Seeger.
Consider the genesis of the outbreak of the coronavirus.
When it first emerged as a public health emergency in January, the virus generally was identified to the general public as coronavirus, a sloppy lumping together of this dangerous version with the more common, seasonal coronavirus that can cause the common cold, or with other deadly strains of coronavirus, MERS and SARS.
In fact, at least 400 Michiganders a year are diagnosed with less a deadly form of coronavirus, and researchers theorize those represent just 8 percent to 16 percent of all respiratory illnesses in Michigan in any given year, said Dr. Emily Toth Martin, an associate professor of epidemiology and co-director of the Michigan Influenza Center at the University of Michigan's School of Public Health.
Those who hear about seasonal coronavirus may also hear health officials proclaim that there are no confirmed coronavirus cases — really COVID-19 cases — and buy into online conspiracies of a cover-up, said Steve Kelso. It was Kelso, spokesman of the Kent County Health Department, who was unable to convince an angry resident that the health department was not, in fact, hiding 800 Chinese nationals in gypsum mines.
Anxiety is understandable, given an outbreak that's spread to more than 80 countries and nearly 100,000 people despite international efforts to contain the illness.
In the United States, mixed messages from top government officials haven't helped.
Last week, a top health expert with the U.S. Centers for Disease Control and Prevention warned that spread to the United States was imminent; two days later, Prsident Trump dismissed the fear of a U.S. coronavirus outbreak as a "new hoax" spread by Democrats and media hysteria.
The president continued to contradict the CDC and other health officials this week, suggesting that a vaccine may become publicly available within months (it will take more than a year) and that some people with milder cases can recover while at work (no).
Against these mixed messages, cases in which patients did not have a recent travel history or contact with an infected person — what's known as "community spread" — were reported along the Pacific Northwest.
By Thursday afternoon, there were 11 confirmed U.S. deaths and more than 200 coronavirus cases identified across the country.
Meanwhile, Michigan continues to test people for coronavirus following the CDC decision to relax guidelines that previously limited testing to those who were sick and who either had a travel history or had been in contact with a confirmed case of coronavirus. All testing in Michigan to date has come back negative; hundreds more people, however, have been asked to isolate themselves at home and monitor their health for 14 days after traveling to countries heavily impacted by the outbreak.
Beaumont Health in southeast Michigan this week had to rebut a bogus message that the health system had a confirmed case of coronavirus.
The Calhoun County Public Health Department battled false rumors of COVID-19 cases after Marshall Public Schools were ordered closed. The district actually closed because of a transformer failure, according to the district's Facebook page.
At Grand Valley State University in Allendale, campus police struck down rumors spread by text message that of its two students had contracted Coronavirus.
The misinformation doesn't surprise the medical director at Calhoun's public health department, Dr. William Nettleton.
"There's a lot of uncertainty around COVID-19," he told Bridge Magazine. "It's still new, and we're learning how severe the disease is."
He urged consumers to seek out trusted sources on COVID-19 such as the World Health Organization, the CDC and the state health department.
"Folks know there's not a current vaccine and current medication," he said. "That creates uncertainty, and it's very natural to want to know 'How do I protect myself, my family and my community?'"
We're not just a news organization, we're also your neighbors
We've been there for you with daily Michigan COVID-19 news; reporting on the emergence of the virus, daily numbers with our tracker and dashboard, exploding unemployment, and we finally were able to report on mass vaccine distribution. We report because the news impacts all of us. Will you please donate and help us reach our goal of 15,000 members in 2021?