How AI is altering health care in Michigan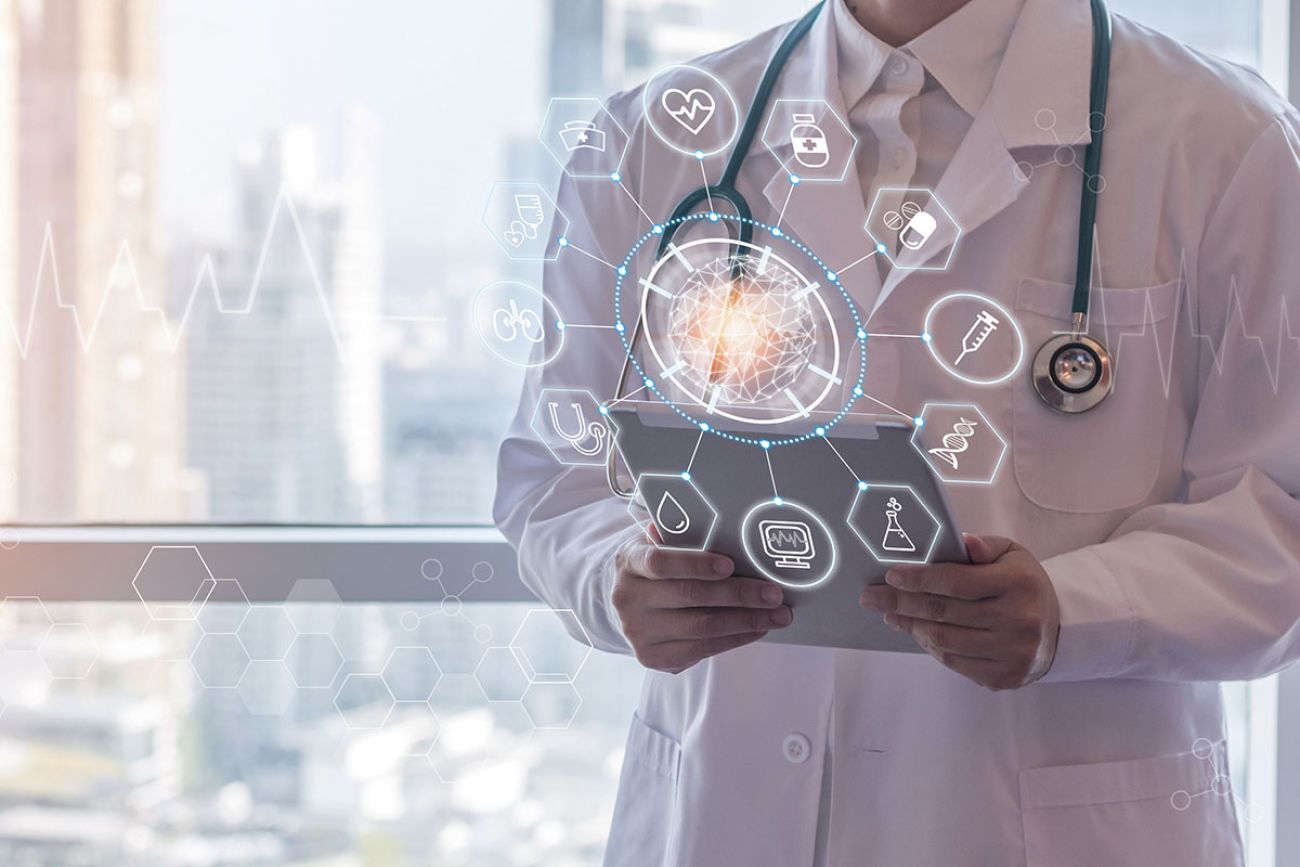 (Shutterstock)
Artificial intelligence is cutting costs and boosting care, officials say
It's targeting patients at risk for hospital readmission and detecting fetal heart defects
But analysts say that AI can perpetuate racial disparities in health care
---
In hospitals across Michigan, a health care shift built on the zeroes and ones of binary code is shaking up the system in ways unforeseen even a handful of years ago.
It's called artificial intelligence — and in medicine its use is becoming a rapidly emerging field that combines torrents of data and computer science to help doctors flag everything from heart disease to fetal birth defects.
At CoreweIl Health in Grand Rapids, AI algorithms are deciphering patterns in a CAT scan that humans can't see. Grand Blanc-based McLaren Health Care is using AI imaging analysis of stroke patients to pinpoint potentially fatal blood clots in the brain. A researcher in Royal Oak pioneered a blood test for pregnant women that taps AI to detect fetal congenital heart defects.
Related:
Officials are also using AI to try to trim hospital readmissions — thereby saving potentially millions of dollars a year in medical costs.
"We are really good at dealing with your heart attack," Dr. Alejandro Quiroga, chief medical officer for ambulatory care and population health at Corewell Health in Grand Rapids, told Bridge. "But that accounts for 20 percent of the outcomes. Eighty percent of your outcome is based on how your life works."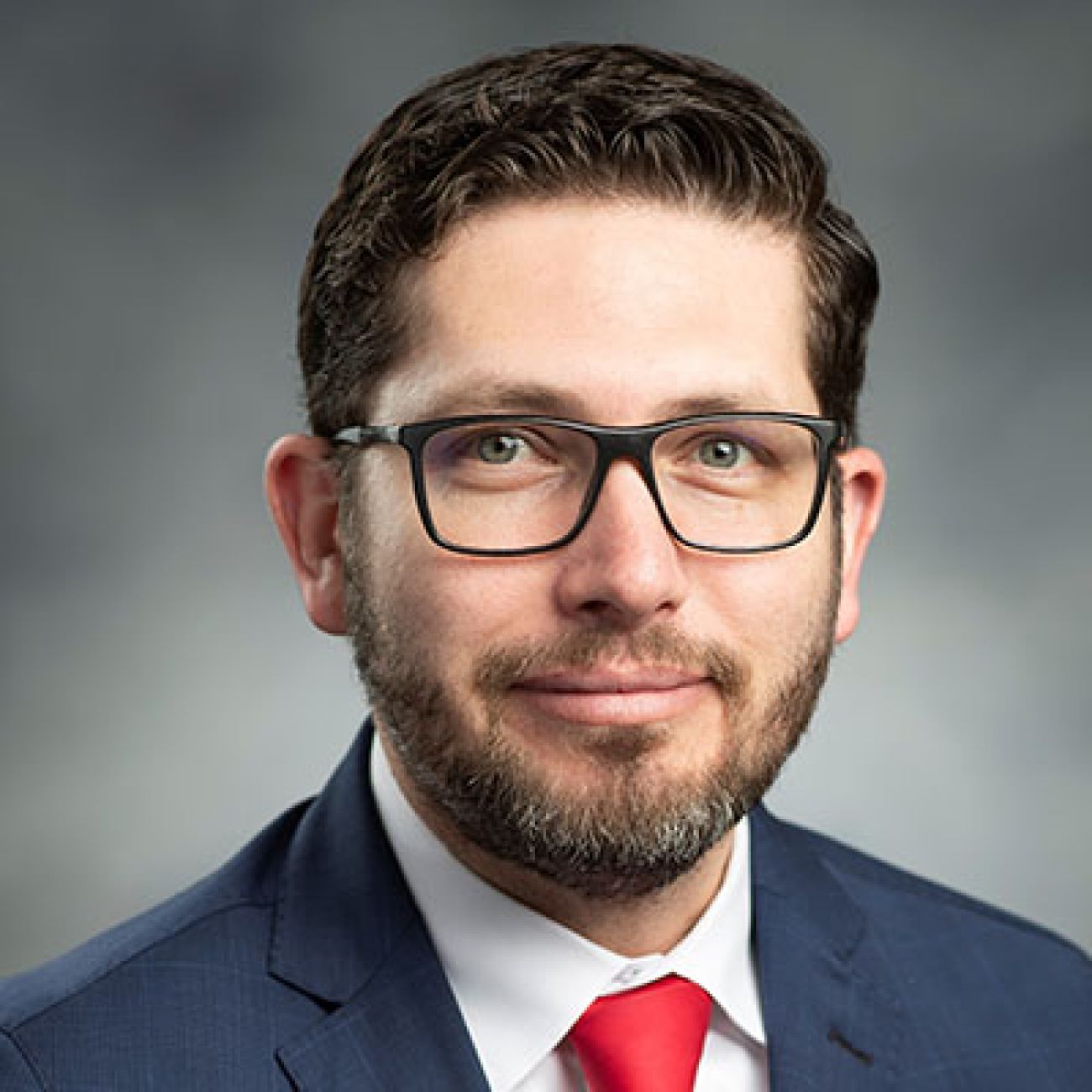 Dr. Alejandro Quiroga of Corewell Health: "Artificial intelligence is a very good way to find the people who most need help." (Photo courtesy Corewell Health)
Quiroga oversaw a 20-month pilot program that used AI predictive analytics to identify patients at high risk for hospital readmission, then connect them with clinical teams and community resources to prevent that from happening.
Hospital officials calculate that the project kept 200 patients from readmission and saved $5 million.
"Artificial intelligence is a very good way to find the people who most need help," Quiroga said.
But for all the breakthroughs tied to AI, some health care analysts assert that it has a potential downside — perhaps also unforeseen.
"Health care systems don't even know what data they're missing," Shobita Parthasarathy, a professor at the University of Michiga's Ford School of Public Policy, told Bridge.
"That (AI) gets integrated into medical care as a mechanism for achieving efficiency. But they do that without realizing that it's going to essentially turbocharge a lot of structural inequalities."
Indeed, researchers in 2019 found that an AI algorithm used for millions of patients to predict which patients would benefit from extra medical care understated the health needs of Black patients, adding to existing racial disparities in health care.
In 2022, California Attorney General Rob Bonta sent letters to 30 hospital CEOs across the state, "requesting information about how health care facilities and other providers are identifying and addressing racial and ethnic disparities in commercial decision-making tools."
University of Michigan law professor Nicholson Price, a member of University of Michigan Institute for Healthcare Policy and Innovation, co-authored a 2022 article in the peer-reviewed journal Science that asserted in part that "clinical practice, data collection, and medical AI constitute self-reinforcing and interacting cycles of exclusion" that can be racially biased.
Price told Bridge that AI "has huge potential to make health care better."
University of Michigan law professor Nicholson Price: "The problem is that the information that AI learned from has biases embedded." (Photo courtesy University of Michigan.)
But he cautioned: "The problem is that the information that AI learned from has biases embedded, and that's unfortunately the case for our health care system. As long as we've had a health care system, there have been embedded biases on who gets treated, how they get treated, who treats them and what kind of care they receive."
Asked about the potential for AI to be biased, Tricia Baird, vice president of care coordination for Corewell Health, said in a statement: "We pilot our AI tools in a controlled and safe environment, and then pair our results with experienced clinicians. These predictions are put in human hands to assess what is best for each patient."
Chief Medical Officer of McLaren Health Care Dr. Justin Klamerus said in a statement: "Practical use of artificial intelligence is an evolving technology, but we have confidence in the fair and clinical capabilities of the platforms we currently use. In addition, McLaren Health Care is implementing measurement tools to look at variable outcomes based on race, sex, sexual orientation, gender identity, and other socio-demographic factors."
But the controversy over AI in health care is just one of many stirred up by AI technology, as colleges now grapple with AI chatbots (such as ChatGPT) that can craft term papers or take tests. Cities have moved to ban city departments from using AI facial recognition, as evidence emerges the technology can be inaccurate, especially when identifying subjects who are female, Black and age 18 to 30. This technology also raises issues of privacy.
In the meantime, hospital officials and providers insist that AI platforms are proving value to patients and health care systems alike.
Dr. David Langholz, a cardiologist at Corewell Health in Grand Rapids, co-authored a 2022 paper that examined both the challenges of integrating AI into health care and its promise. It noted in part that AI software can help find undetected coronary heart disease in significant numbers of patients treated for reasons other than heart disease.
Heart disease is the No. 1 cause of death in Michigan, killing more than 26,000 people in 2021.
"There are costs that go along with that, both financial costs and costs to people's lives and their families," Langholz told Bridge. "What if we could prevent heart disease or events like heart attacks from happening in the first place?"
To answer that question, Corewell Health conducted a pilot program completed in 2021 that used AI to analyze CAT scans of 555 patients who were being treated for cancer, chest wounds or other conditions where there would be scans of the chest area.
Because these CAT scans lacked the detail of those for heart-specific patients, Langholz said, it would be difficult for a radiologist to spot the calcium markers that correlate with heart disease.
But the AI software did just that: A presentation Langholz co-authored of the pilot program at the American College of Cardiology Conference in 2022 concluded the AI-powered CAT scan readings found undetected heart disease in 32 percent of those patients.
"The wonderful thing about the algorithm is they can drill down to the pixel level. This is a powerful tool to help people stay healthy. Implementing this algorithm will save lives," he said.
Dr. Ray Bahado-Singh, systems chief of obstetrics and gynecology also at Corewell Health in southeast Michigan, headed research – a small study– published in January detailing the discovery of a blood test for pregnant women that uses AI and genetic-related biomarkers to accurately detect fetal congenital heart defects.
Congenital heart defects are the most common of birth defects, affecting nearly 1 percent of births and contributing to more than 300 Michigan infant deaths a year.
"We know that when congenital heart defects are diagnosed early – ideally before birth – outcomes can improve significantly and mortality and morbidity reduced," Bahado-Singh said.
At present, Bahado-Singh said, ultrasound images of the fetal heart are the only standard screening tool for early detection of prenatal heart defects. But that only identifies about half of fetal heart defects, which can lead to premature infant deaths and severe complications.
In the study of pregnant women with suspected fetal heart defects, the research found the blood test confirmed fetal heart defects with 98 percent accuracy.
"Once confirmed, these results could lead to exciting new protocols and, most importantly, improved outcomes for newborns and their families," Bahado-Singh said.
There were also limitations to the study, as Bahado-Singh and colleagues wrote in the study that larger prospective studies would be needed to confirm the findings.
At McLaren Health, physicians are using AI technology to give them an edge in treating stroke patients.
"Timing is critical during a stroke," said Dr. Aniel Majjhoo, the organization's neurosciences medical director.
Stroke is the fifth leading cause of death in Michigan and in 2020 killed 5,873 Michigan residents. Getting treatment just 15 minutes faster can prevent disability and death, a U.C.L.A.-led study found.
As physicians prepare to treat stroke patients, Majjhoo said, rapid AI analysis of CAT scans gives them a preliminary read on how the stroke might be treated.
"There's artificial intelligence software embedded in it, where it can give you an idea of whether and where to look and where the blockage of the blood vessel will be in the brain."
The technology is capable of recommending which patients should undergo a thrombectomy, a procedure in which a neurologist tunnels a catheter from the groin to the brain to remove the stroke-causing clot.
Majjhoo said the AI CAT scan readings are confirmed by the treating physician, adding that AI can save minutes critical to a patient's outcome.
"We have a physician review it but it kind of puts an arrow on it for us pretty quickly so we're not sitting around trying to figure it out. With every single patient that saves time."
But hospitals aren't using AI just for high-tech image computations and blood test analysis — it's also put to use tracking down patients who need help with their health care outside the hospital.
After the pilot launched a year ago that McLaren Health Care deemed as successful, the organization is expanding a program that uses AI to monitor patients with persistent conditions that could land them back in the hospital.
People living with cardiovascular disease, chronic obstructive pulmonary disease or other medical concerns get text messages, emails or phone calls – whichever they prefer – and are instructed to respond to disease-specific lists of automated questions.
Responses indicating signs of complications are digitally flagged and sent to an overseeing nurse.
"We are in regular contact with patients, but we are doing it through AI," Andrea Phillips, director of care coordination for McLaren, told Bridge.
Phillips said the AI system allows one nurse to keep tabs on as many as 1,500 patients, instead of a typical caseload of 120. She expects the program to grow from an initial group of 1,700 patients to 7,000 within a few months.
Phillips said hospital internal tracking found that the program has cut hospital readmissions by nearly 3 percent.
"It's avoiding expenses that aren't necessary. If we can get in front of their medical issues and intervene, we've learned we can prevent them from having to go to the hospital."
Corewell Health in Grand Rapids is also looking to build on its success tapping AI software to identify high-risk patients after discharge.
Dr. Alejandro Quiroga, of Corewell Health, said that's just the beginning of this intervention. The next step is to break down barriers to post-hospital recovery that include everything from lack of transportation to poor housing and nutrition to shaky home and family support systems.
"They might not have a car. Sometimes they cannot even pay for a bus ride. They are homeless sometimes. You are not going to recover well from a wound or surgery if you're not eating well."
For patients flagged as likely candidates for readmission, solutions can be distinctly low tech.
"We can give someone a voucher for an Uber or a bus pass. It's all so simple but if we don't help out with that, people fall through the cracks."
Based on its success, the health system is expanding the program this year from 15 offices to 45 primary care sites.
"What health systems need to get better at is finding those needles in the haystack. Who really is going to need help?" Quiroga said.
Only donate if we've informed you about important Michigan issues
See what new members are saying about why they donated to Bridge Michigan:
"In order for this information to be accurate and unbiased it must be underwritten by its readers, not by special interests." - Larry S.
"Not many other media sources report on the topics Bridge does." - Susan B.
"Your journalism is outstanding and rare these days." - Mark S.
If you want to ensure the future of nonpartisan, nonprofit Michigan journalism, please become a member today. You, too, will be asked why you donated and maybe we'll feature your quote next time!