Michigan COVID super-dodgers: Lucky genetics or just plain lucky?
At the University of Michigan, Aubree Gordon, whose research focus is immunity against respiratory viruses, uses blood samples to search for why some seem more immune than others to COVID. (Bridge photo by Brayan Gutierrez)
Some Michiganders have managed to avoid a COVID infection since the pandemic began
Researchers suggest genetics or savvy T cells might be at play
Some people were likely unknowingly infected, never showing symptoms
---
Melissa Smith sat at the dinner table with COVID-19, and slept with it at night.
And even after her husband recovered from his mild case of COVID-19, Smith, 51 of Grosse Pointe Park, was likely exposed to the virus at grocery stores, over wings and sliders with friends, and countless other places that long ago dropped six-foot distancing and other pandemic safety protocols.
With few exceptions, said the mother of a high school and a college student, "I don't even think about masks anymore."
Related:
So why, fully 2 ½ years into the COVID pandemic, has Smith never coughed a single time with COVID or had a scratchy throat, even as the same virus has killed more than 38,000 in Michigan and sickened countless others, including her husband, Steve?
She's been vaccinated, yet still, given the number of breakthrough COVID cases, "you do wonder," she said.
"But even talking about it, I think: Am I setting myself up? Am I jinxing myself?" she said.
COVID's ability to hopscotch the population — killing some, mildly sickening others, and improbably leaving others untouched — has been an enduring mystery. Scientists and health experts say vaccines shield most people from infection, or at least tamp down the most severe outcomes.
Another deciding factor: Plain dumb luck.
But emerging research shows genetics may play a role, too, as do time and space, and even which way the wind is blowing. (Really.)
"There's so many variables and that's the problem," said Dr. Subhashis Mitra, interim chief of the infectious diseases program at Michigan State University's College of Human Medicine.
It's impossible even to know how many people altogether dodged COVID, he said.
Michigan has confirmed 2.8 million cases of COVID since the beginning of the pandemic. But that doesn't include an untold number who tested positive for the virus at home and, because their cases were mild, never reported their illness to doctors or health officials.
Estimates are further complicated by the fact that some people with COVID never show symptoms. Early in the pandemic, for instance, studies showed that children in particular often turned out to be asymptomatic carriers of the virus. And hospitals have, not infrequently, diagnosed the virus in patients there for unrelated conditions.
But blood tests are measurable. And earlier this year, hundreds of thousands of blood tests suggested that nearly 58 percent of adults and 75 percent of children in the U.S. had been infected as of February, according to the Centers for Disease Control and Prevention. (Blood tests specifically ordered by doctors for suspected COVID were excluded to reduce skewing the results upward.)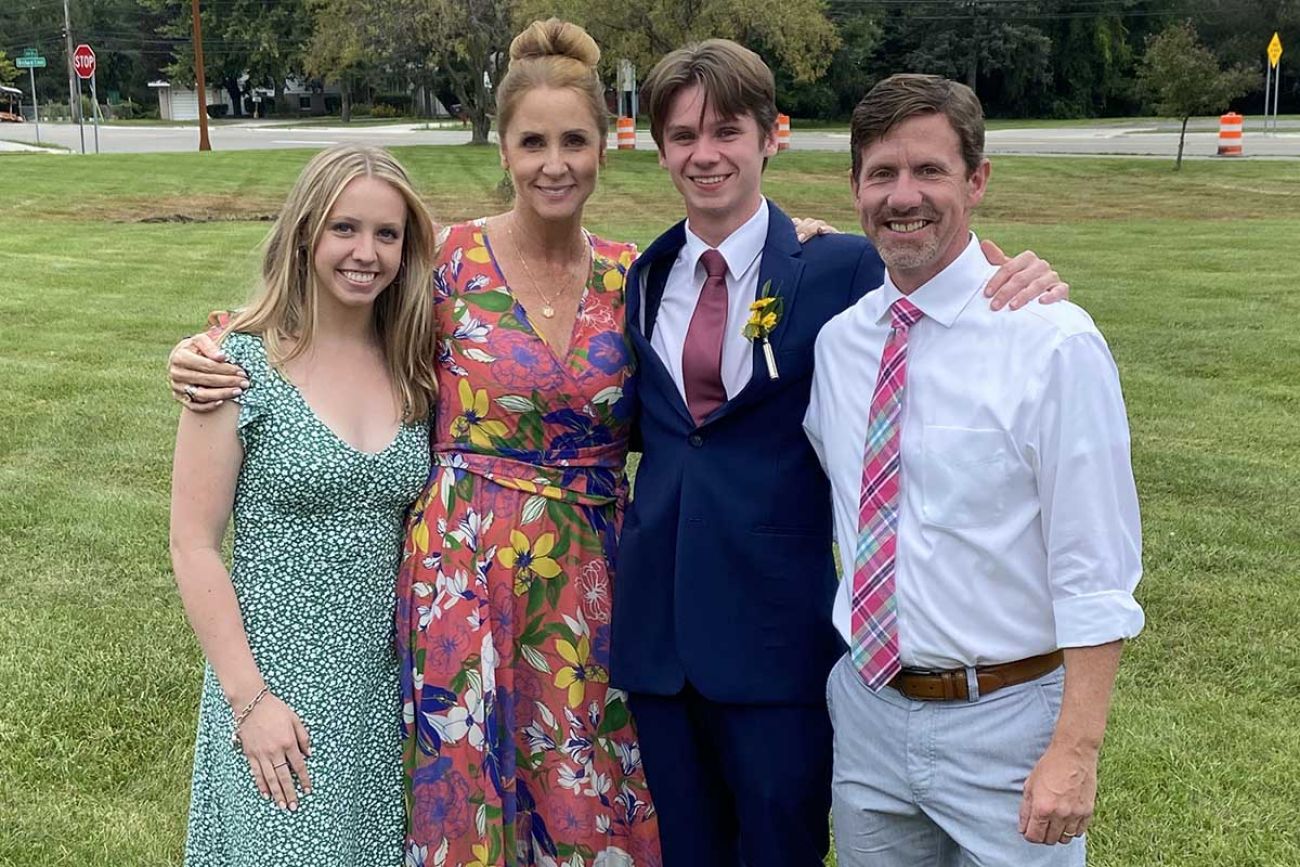 Steve Smith got mildly sick with COVID in January, but his wife, Melissa, and daughter, Sofia, remained COVID-free. Son, Leo, was away at college. (Courtesy photo)
Smith, the Grosse Pointe Park woman, also thinks about people like her son, who was miserably sick at the beginning of 2020 as a freshman at MSU — before it was confirmed COVID had arrived in Michigan. He was 18 and otherwise healthy.
"We always wondered: Was that COVID?" she said.
Still, some researchers believe a small portion of the population — a "very small portion," according to University of Michigan immunity researcher Aubree Gordon — may have hidden in their genetics an ability to dodge COVID altogether.
Genetics
Is there a genetic explanation for so-called "super-dodgers?" Early studies indicate there is and an international group of researchers, through a group called the COVID Human Genetic Effort, is looking for study subjects to learn more.
Research suggests a few people have a mutation on the gene that codes for the ACE2 receptor — the protein on the surface of cells the coronavirus uses to enter the cell — that prevents the virus from taking hold.
For example, genetic mutations in some people offer a natural immunity to HIV and norovirus.
A genetic advantage might work in two ways. It may prevent the virus from binding to a cell in the first place, thereby preventing infection altogether. Alternatively, It might trigger a greater immune response once a virus begins to infect, said Dr. Mayur Ramesh, an infectious disease expert at Henry Ford Health.
Either way, the odds of a person housing that genetic advantage likely are small, he and U-M's Gordon said.
"For any infectious disease, we do think that probably there's a certain proportion, usually a very small percentage of the population, that may be immune or resistant to that disease," Gordon said.
And for those lucky enough to avoid exposure, it's easy to get cocky. Ask Gordon, who conceded she should "know better."
Two years into the pandemic, she hadn't been infected, even after a dinner this spring with friends, after which everyone but Gordon tested positive for COVID over the next four days. But a month later, she woke up with a scratchy throat and later tested positive after traveling to a work conference.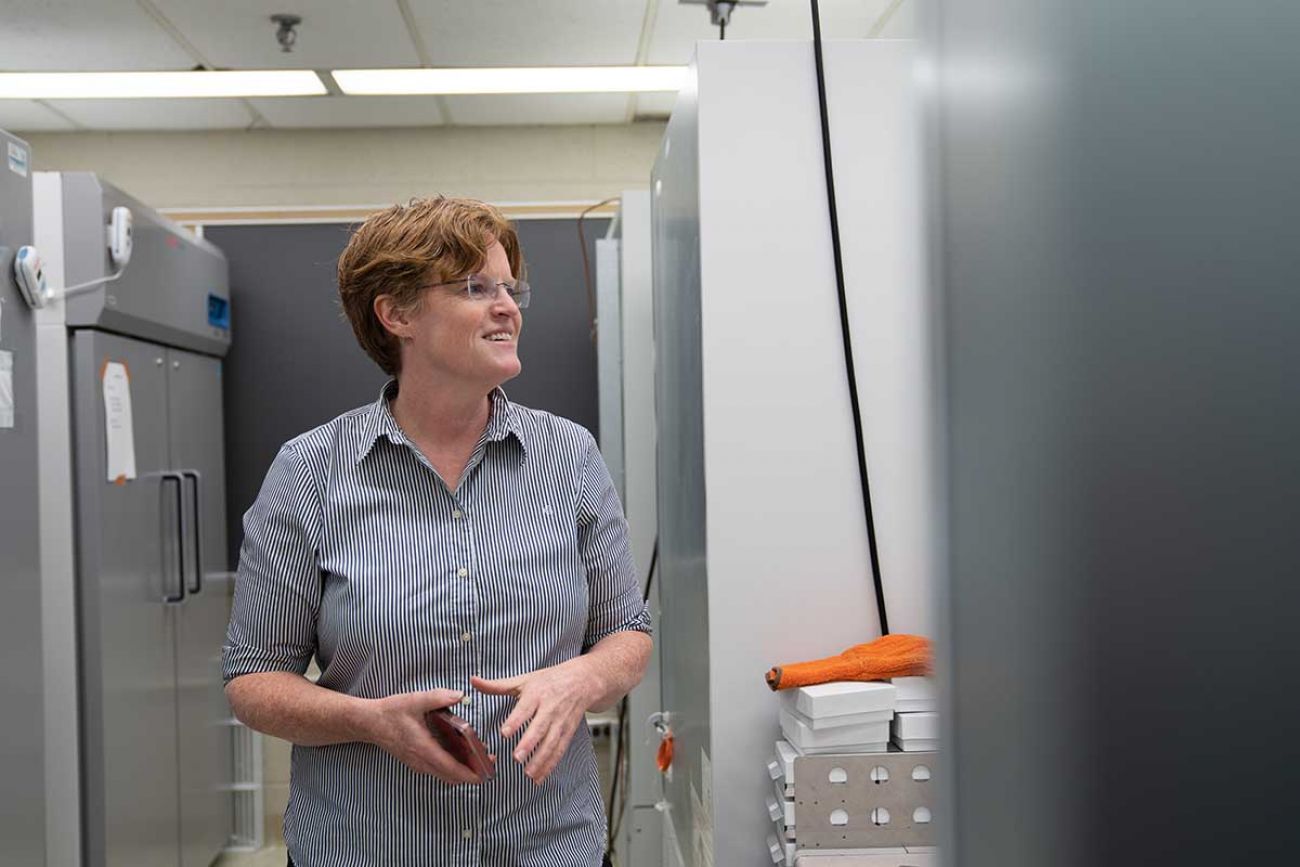 At the University of Michigan, immunity researcher Aubree Gordon's research is aided by thousands of frozen blood samples. (Bridge photo by Brayan Gutierrez)
So why did one exposure leave her untouched and the other infect her? It's likely multiple variables and a heavy dose of luck, too, Gordon said.
Confusing the T Cells.
Others suggest T cells may be the key to escaping the virus or, more likely, blunting its severity.
T cells are part of the immune system and help protect the body from infection. It's possible that for some people the T-cells that stand guard to protect against the common cold (which is part of the same family as COVID-19) also help prime a person's immune system to recognize invading SARS-CoV-s.
"This T cell 'cross reactivity' is an attractive hypothesis and there is some data for (and against) it," Adam Lauring, an associate professor of infectious diseases at U-M, said in an email. "The trick is that it is something that is hard to rule in or rule out."
Space and time
Environment can also matter a great deal.
Sitting across an outdoor picnic table is less risky than talking loudly across a dinner table in a noisy, cramped, and poorly-ventilated restaurant.
Even "airflow in a particular direction" can have an impact, Gordon said.
For example, the virus from an infected person sitting close to a window might simply drift away from the unsuspecting companion.
Mini exposures?
There may be something else at play for those constantly exposed to COVID-19 who manage to avoid infection, said Henry Ford's Ramesh.
It's called variolation, which refers to an outdated medical technique in which an individual exposed to very low levels of a virus will build a more robust response over time.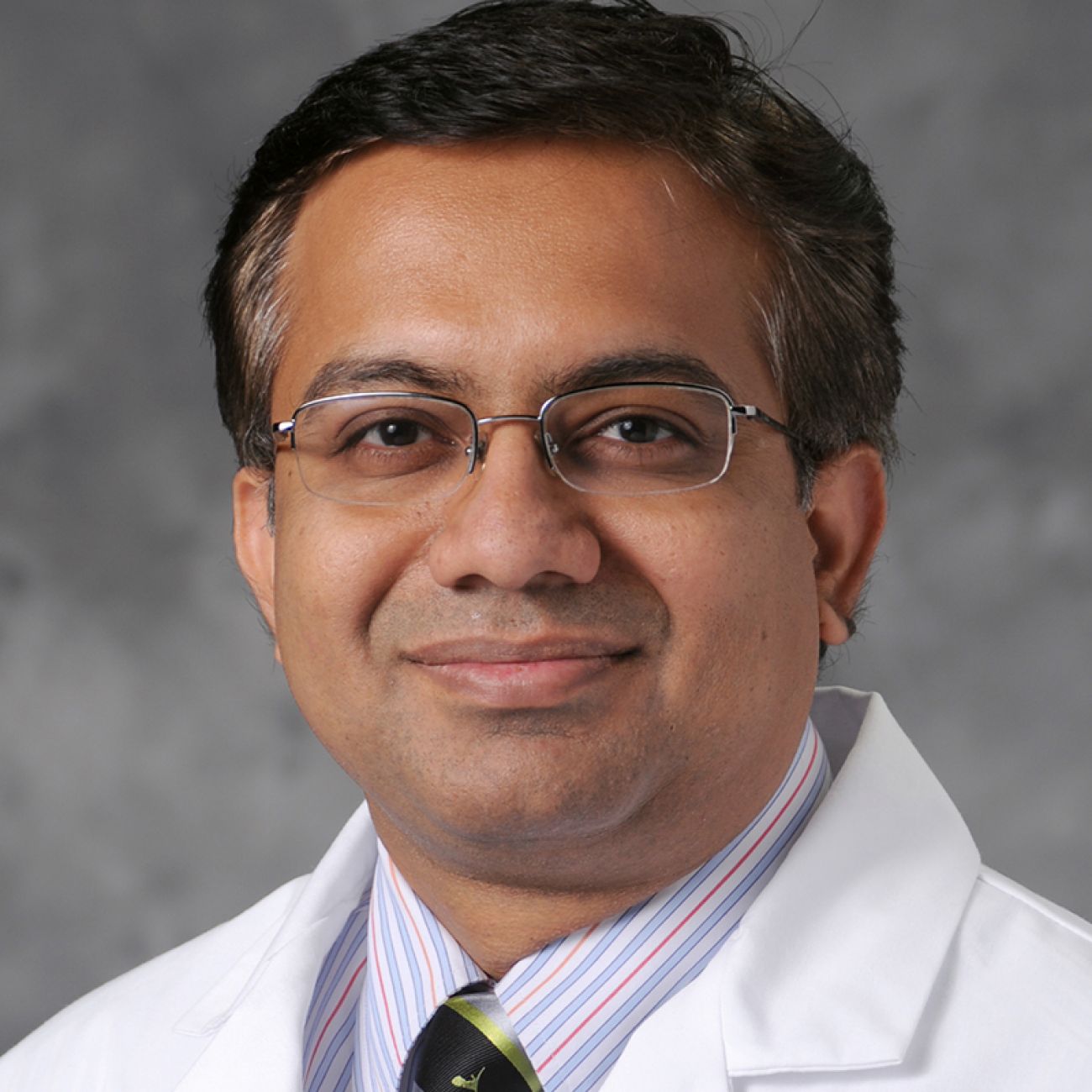 Very low-levels of repeated exposure — not enough to make one sick — might help build immunity, said Dr. Mayur Ramesh, an infectious disease expert at Henry Ford Health. (Courtesy photo)
It led to the work of Edward Jenner — a British physician who pioneered the more effective technique of vaccination, including the smallpox vaccine in 1796. Jenner recognized that milkmaids infected with cowpox did not subsequently get smallpox.
Bringing the example back to the present day, Ramesh is vaccinated and wears a mask at Henry Ford. But he also frequently comes face-to-face with patients, some with COVID.
"I have a mask, but I slip up, and I get exposed to COVID, and after this mini exposure, I am fine," he said. "Thankfully, I have not been officially diagnosed with COVID, but I always feel like I probably had some COVID."
Same dinner table, different result
Others may escape COVID because the people around them don't transmit the virus, said U-M's Gordon, a global expert who spends much of her time in Nicaragua.
There, in an ongoing study of about 2,300 people, Gordon and other researchers have found that in 1-in-4 COVID cases there was no transmission between household members.
"We don't know why, but some people — even though they are infected, they're rapid-test-positive, they're PCR-positive — they don't infect any of the people around them as far as we can tell," Gordon said.
Symptoms, she said, matter in this case.
"If you're coughing — rather than being asymptomatic — you're going to be more likely to transmit. A runny nose significantly increases your chances of transmitting," she said.
Even with all things equal, an individual's immune system can change.
Stress, nutrition, sleep — all those things boost or drain the body's ability to mount a defense, said Mitra of MSU. Likewise, an infected person sheds the virus at different levels, depending on how long they've been infected, Mitra said.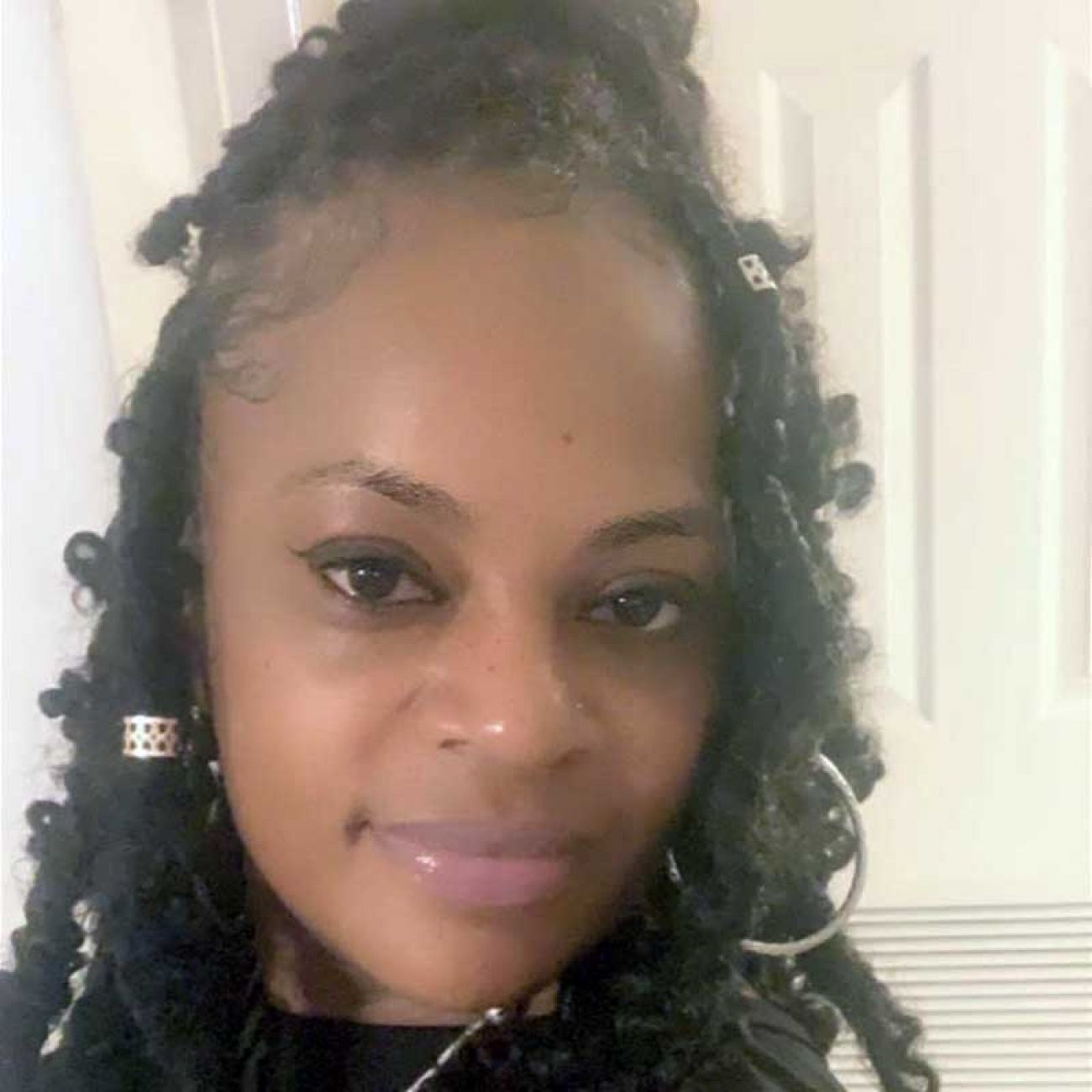 Alicia Bouldin has skipped the COVID vaccine, putting her trust in God and good health. So far, she said, it has worked. (Courtesy photo)
Alicia Bouldin, 41, credits her immune system and general health, along with her faith, with keeping her COVID-free.
In fact, she has skipped the COVID vaccine. She said she doesn't trust it, and worries about its long-term effects. She said her faith means she puts more faith in God and His creation of the human body to fight illness.
It's not that she doesn't believe she can't be infected; but feels exercise, herbs and home remedies and healthy eating boost her immune system: "I put my faith in the most high, Elohim (God). I think that's what sustains me to be honest…. My body is made to fight off these diseases."
Health, alone, doesn't stop a virus, but researchers have long been interested in the psychosocial impact on immune responses. Additionally, Bouldin, a certified nurse assistant, said she wears her mask to work, to the grocery store and other areas she feels she might be exposed to the virus. And she's a big believer in alcohol-based hand sanitizer.
Researchers say those are important variables too — safety protocols, health and age.
For some of the uninfected, there's no discounting the role of just plain luck, researchers told Bridge.
It remains a matter of "being in the wrong place at the wrong time," Gordon said of people who contracted COVID-19. "What I can tell you is that most people are going to get COVID, or you've had it and you don't know it."
We're not just a news organization, we're also your neighbors
We've been there for you with daily Michigan COVID-19 news; reporting on the emergence of the virus, daily numbers with our tracker and dashboard, exploding unemployment, and we finally were able to report on mass vaccine distribution. We report because the news impacts all of us. Will you please support our nonprofit newsroom?