Michigan gears up for the next COVID-19 fight: vaccine passports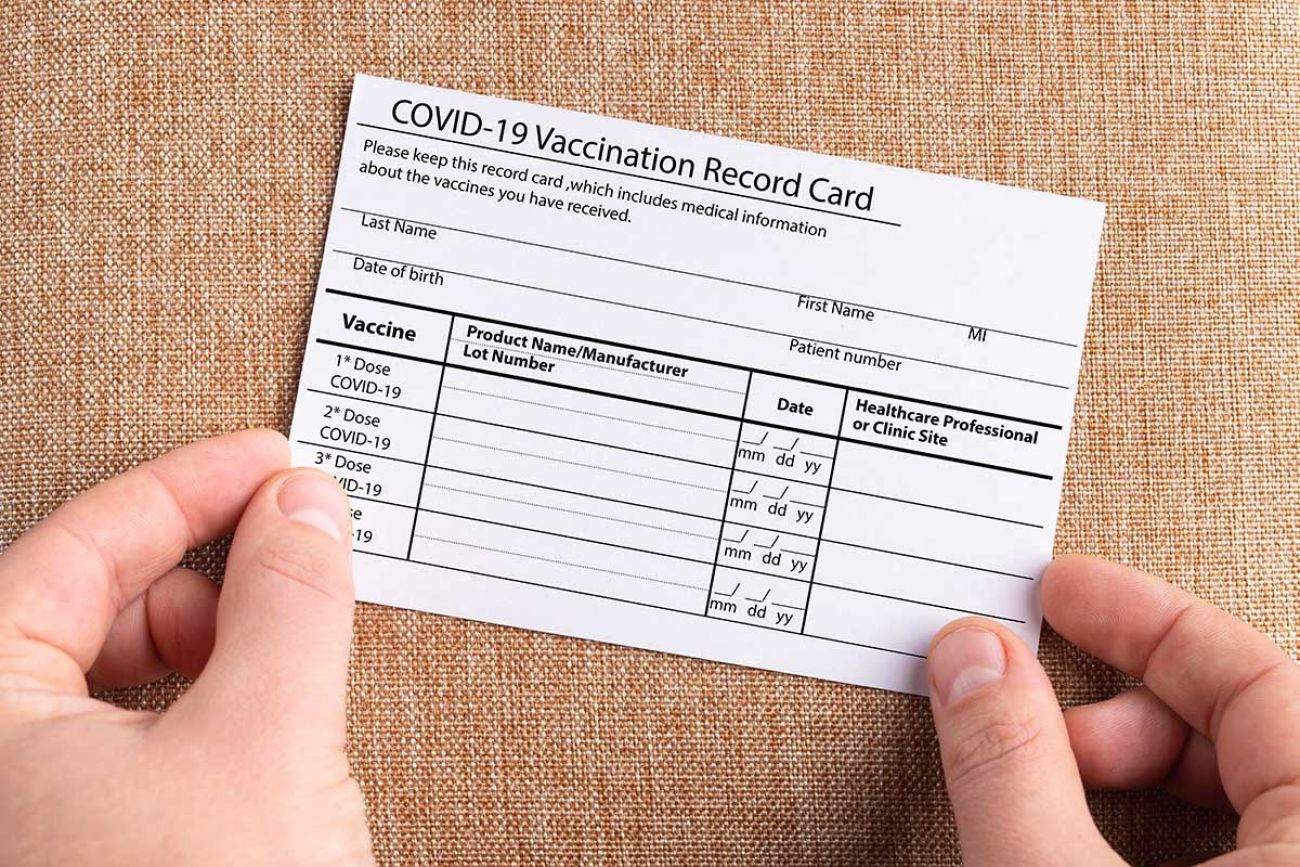 As millions of people get vaccinated, debate is rising over whether businesses have the right to require proof of COVID vaccination for their workers or customers. (Shutterstock photo)
But a number of Michigan conservatives are speaking out against such efforts, joining others across the country in calling vaccine verification requirements a threat to privacy interests, particularly when the government steps in.
Related:
A spokesperson for GOP House Speaker Jason Wentworth called vaccine passports "ridiculous. There is no reason to try and divide people into camps and ostracize others, especially when many people who want the vaccine are still waiting in line or trying to find appointments across the state online."
A spokesperson for GOP Senate Majority Leader Mike Shirkey said Shirkey "is opposed to the concept of a vaccine passport based on the basic fact that it would abridge individuals' rights — chief among them the right to privacy."
State Rep. Steve Johnson, R-Wayland, told Bridge: "I am adamantly opposed to vaccine passports. In order for this to be conducted, they have to have a government database of everyone. And further, I don't think we should treat citizens as second-rate citizens because of personal decisions they make in their life."
Johnson said he "would push back very hard" on any attempt by the Whitmer administration to implement vaccine passports — which it has not done.
Sentiment is no less heated among the general public, raising the prospect that vaccine passports will become the next front in the cultural war tied to the novel coronavirus.
Blowback was swift, for instance, when Beaumont Health announced last week it will require proof of vaccination for hospital visitors. To see a loved one at its Detroit-area hospitals, visitors must complete their one- or two-dose vaccination schedule and be 14 days past their final dose. They also must show a photo ID and vaccination card or a photo of a completed card.
"This is an egregious crime against humanity," one person posted on the Beaumont Facebook page. "Coercion is not consent."
Added another: "Unconstitutional, expect lawsuits."
Advocates for requiring proof of vaccination say they are nothing more than a common-sense health policy to curb the spread of COVID-19, and are hardly a novel concept. Schools require certain vaccinations for students. And for decades, people traveling to certain countries have had to prove vaccination against a variety of diseases. They do so with a so-called "yellow card" known as the International Certificate of Vaccination.
"Everybody who has traveled internationally to countries that require vaccination against malaria, diphtheria and other things has had yellow cards," Brian Behlendorf, executive director of the Linux Foundation Public Health, a technology-focused organization that is helping public health authorities combat COVID-19, told the New York Times.
"Parents with kids in public school have had to prove their kids have been vaccinated. This is not something new."
While conservative and libertarian politicians are speaking out against vaccine passports, there is less consensus on whether businesses should have the freedom to decide for themselves whether to require vaccines for their workers or customers.
Rep. Johnson said that, while he thought it would be "the wrong decision," he would leave that choice to business.
"I consider myself a free marketeer and I'm not interested in regulating business if they so choose to do that."
Many businesses appear wary of requiring COVID-19 vaccination.
In February, a statewide survey of 165 Michigan employers found that just one would require employees to receive a COVID-19 vaccination, though 60 percent said they would encourage workers to get them. The survey did not address whether these businesses would require customers or visitors to show proof of a vaccine.
Brian Calley, president of the Small Business Association of Michigan, and former GOP lieutenant governor, sees the topic as a potential minefield.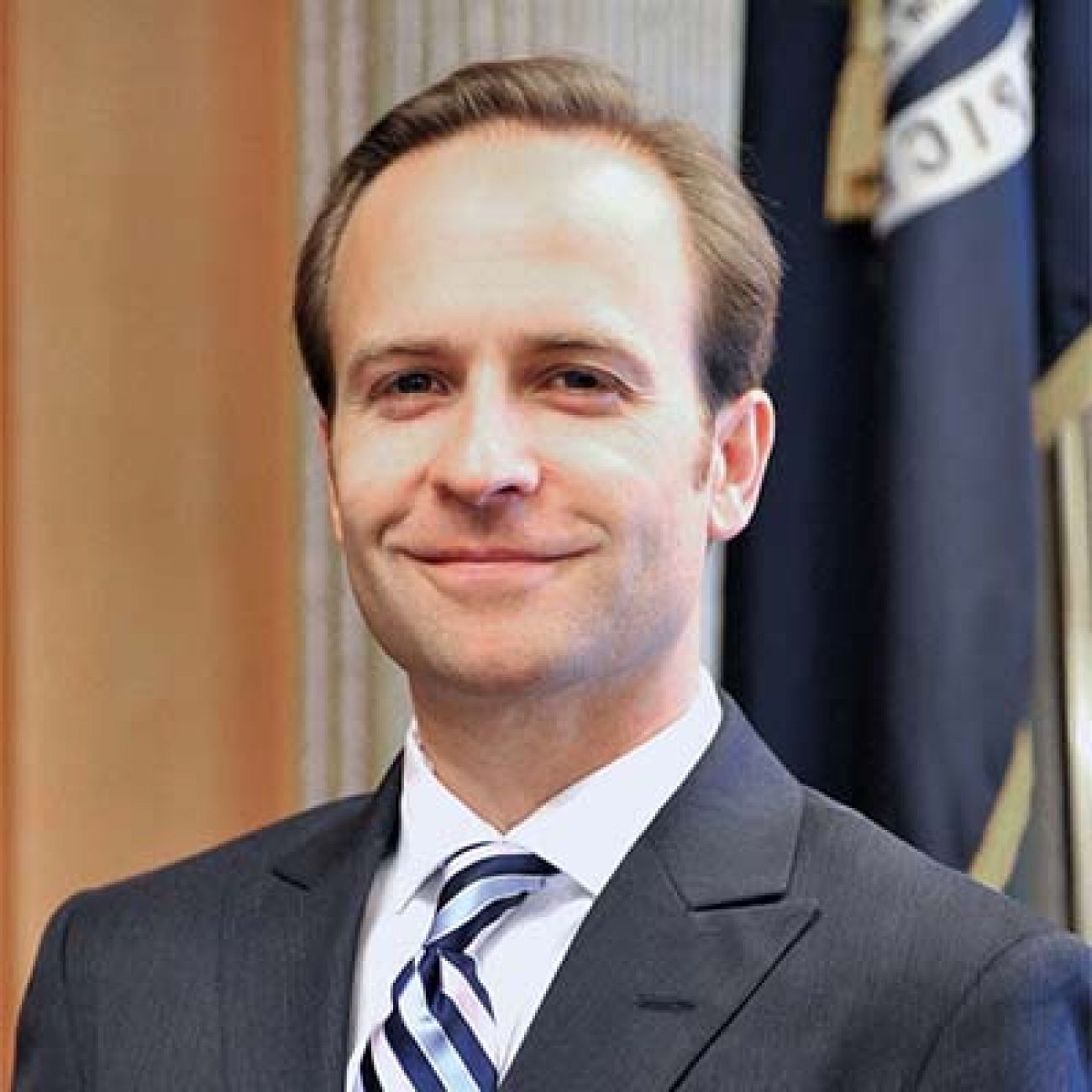 Brian Calley, president of the Small Business Association of Michigan: "We expect this to be a real bruiser of a public policy issue." (Bridge file photo)
"This is extremely controversial. We expect this to be a real bruiser of a public policy issue," he said in a SBAM video.
Given that business owners have been wary of forcing workers to get vaccinated, Calley told Bridge that imposing a vaccine passport on business customers could be just as problematic.
"To say it's something you have to do to go to an event or to go work, it's entering a whole new realm," Calley said. "It's difficult for me to see vaccine requirements of that nature going over very well."
But Calley said, from his organization's perspective, any decision on proof of vaccination is entirely up to each business.
"We believe that businesses should be free to establish the policy they see fit to establish," he said.
At this point, it does not seem like an issue the Whitmer administration wants to touch.
Asked if the governor could foresee the state playing a role in promoting vaccine passports, press secretary Bobby Leddy said: "We know the safe and effective COVID-19 vaccines are the best way for people to keep themselves and their families safe. Our primary focus right now is expanding the state's vaccine program to ensure that every Michigander who wants a vaccine can get one as soon as possible.
"While businesses have a right to make decisions that are best suited for their employees and patrons, we are first and foremost encouraging every Michigander to get a vaccine."
To date, there has been scant U.S. polling on the issue, though a survey of more than 3,000 travelers found 81 percent would be willing to apply for a vaccine passport if it meant they could travel freely.
Indeed, new guidance issued Friday by the Centers for Disease Control and Prevention affords travelers that option. The CDC issued guidance supporting Hawaii in allowing travelers to avoid a 10-day quarantine by showing proof of full vaccination.
"Fully vaccinated travelers do not need to self-quarantine," the CDC stated.
But as calls for proof of vaccination rise, so does the rhetoric.
A recent string of messages on the normally placid Facebook page for Royal Caribbean bristled with invective, after the cruise line announced it will require vaccinations to board its ships when it reopens out of the Bahamas in June.
An Ann Arbor woman gave the Royal Caribbean policy a thumbs-up, posting: "I choose to be vaccinated, you may not. No one is chasing you with a needle and syringe. Choice made. I'll wave to you from the ship!!!"
A woman from New York shot back: "This is the way of forcing communism and socialism down our throats!! Wake up people, please!!"
Justin Amash, a former Grand Rapids Republican congressman turned Libertarian, warned that vaccine passports "will have exceedingly negative consequences for society."
A vaccine passport—a unified, centralized system for providing or denying access to everyday activities like shopping and dining—would be a nightmare for civil liberties and privacy, and it would exacerbate existing social disparities connected to wealth, privilege, and race.

— Justin Amash (@justinamash) March 31, 2021
"A vaccine passport — a unified, centralized system for providing or denying access to everyday activities like shopping and dining — would be a nightmare for civil liberties and privacy, and it would exacerbate existing social disparities connected to wealth, privilege, and race," he tweeted.
GOP Florida Gov. Ron DeSantis recently issued an executive order rejecting their use to restrict admissions to sites including movie theaters, sporting events, theme parks and airplanes.
"It's completely unacceptable for either the government or the private sector to impose upon you the requirement that you show proof of vaccine to just simply be able to participate in normal society," he said.
He also raised privacy concerns over the prospect of large corporations managing vaccine data.
"You want the fox to guard the henhouse?" he said. "Give me a break."
Ohio Republican lawmakers also are backing a measure that would ban state and local agencies from mandating any use of vaccine passports.
"I want to make sure that we put a stop on this from the government," said its sponsor, Rep. Al Cutrona.
U.S. Rep. Marjorie Taylor Greene, a Republican from Georgia with a fondness for conspiracies, cast the issue in Biblical terms, falsely claiming the Biden administration is seeking to force all Americans who receive vaccinations to document them.
"Is this something like Biden's mark of the beast because that is really disturbing and not good," she said in a Facebook video.
To be clear, the Biden administration has denied it will enact a vaccine passport program or require people to get vaccinated.
"There will be no centralized, universal federal vaccinations database and no federal mandate requiring everyone to obtain a single vaccination credential," White House press secretary Jen Psaki said at a Monday press briefing.
The Biden administration has said it's willing to provide guidance on how verification efforts might be standardized, but will leave decisions about whether to require proof of vaccination to local governments and business owners.
"We're going to provide guidance, just as we have through the (Centers for Disease Control and Prevention)," Psaki said. "There's currently an interagency process that is looking at many of the questions around vaccine verification."
New York became the first state to institute certification for some activities, requiring proof of vaccination or a recent negative test for entry into large venues or for catered events, as they were approved to open at reduced capacity on Friday.
In late March, New York introduced a digital tool called Excelsior Pass to allow residents to show that they have either tested negative or been inoculated against COVID-19.
"New Yorkers have proven they can follow public health guidance to beat back COVID, and the innovative Excelsior Pass is another tool in our new toolbox to fight the virus while allowing more sectors of the economy to reopen safely and keeping personal information secure," Gov. Andrew Cuomo said in a statement.
On March 25, Rutgers University announced it will require students enrolling for the fall semester to show they've received a COVID-19 vaccine. That was followed a week later by Cornell University, which announced Friday it will impose a similar mandate for students returning this fall to its three campuses.
Daniel Hurley, CEO of the Michigan Association of State Universities, said the state's 15 public universities also are considering mandates this fall requiring proof of vaccination either for on-campus students or for students enrolled for in-class instruction.
"That could be the next step," Hurley told Bridge Michigan. "This is something that is under constant discussion right now."
But small businesses enact such policies at their peril, as one Michigan restaurant operation discovered.
"I think some customers would be in favor of it. A small group of customers would be very, very angry," Travis Stoliker, co-owner of Saddleback Barbecue, a Lansing and Okemos craft barbecue business, told Bridge Michigan.
Saddleback recently posted a culinary reward on its Facebook page for customers who get vaccinated against COVID-19: free pork rinds.
Even that ─ not a mandate, but a small incentive to get a shot ─ was a bridge too far for some irate customers. The announcement prompted some comments so graphic Saddleback deleted them from its Facebook page.
One customer wrote they were "looking forward to eating here again. but will not be eating here anymore. so tired of people pushing this vaccine s… on everyone."
"No thank you with your Socialist propaganda," wrote another. "And if anyone has to ask what I mean, they're part of the problem."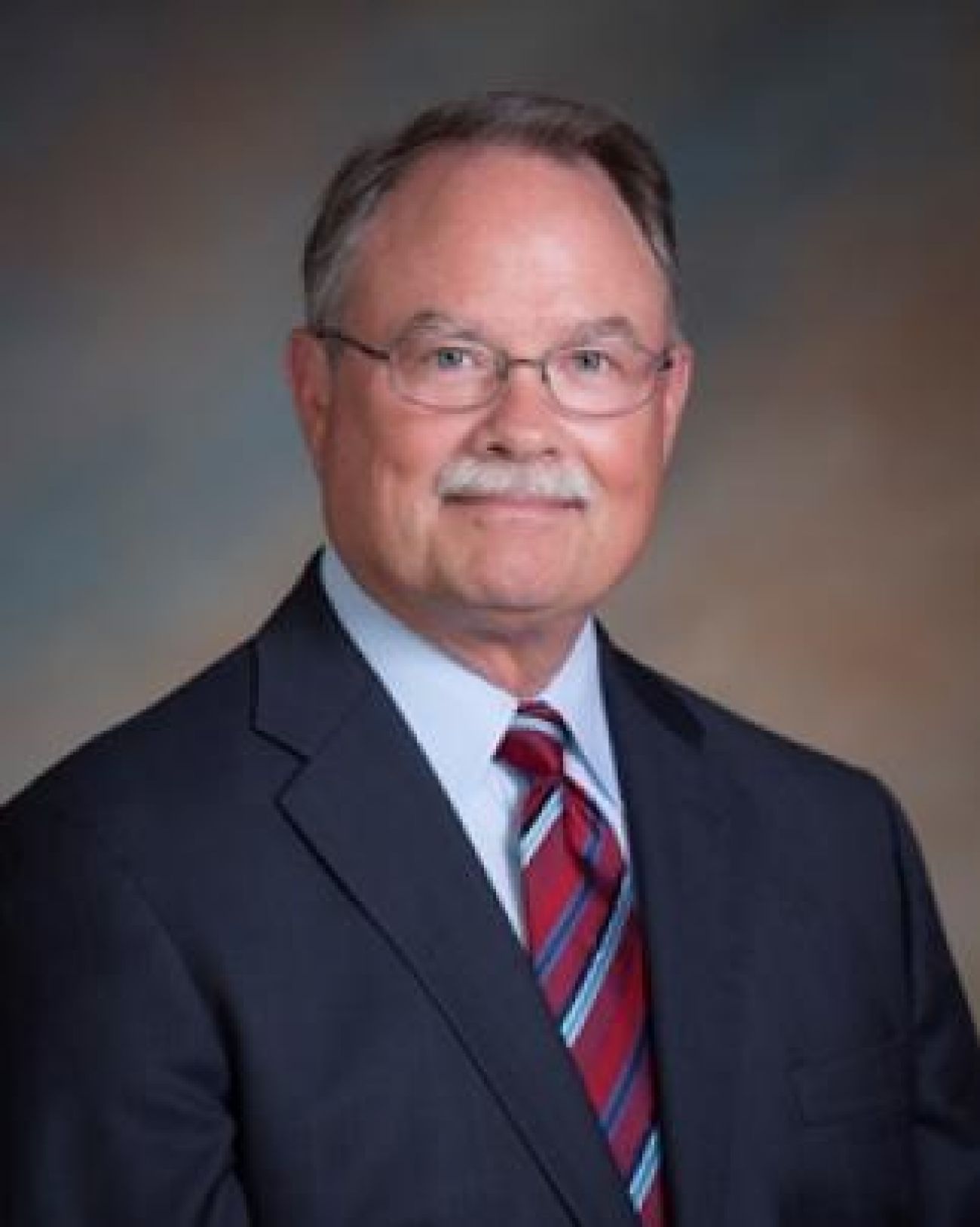 Rich Studley, president and CEO of the Michigan Chamber of Commerce, said he is frustrated with the state's communication efforts on COVID work rules. (Submitted photo)
Rich Studley, president and CEO of the Michigan Chamber of Commerce, told Bridge "there is not a consensus yet" among business owners on the topic, given the ongoing polarization over COVID-19, and with one-in-four Michigan adults saying they don't intend to get vaccinated.
In light of federal privacy law, the Chamber would encourage members "to consult with legal counsel" before requiring customers or employees to show proof of vaccination.
Studley said the phrase "vaccine passport" does those pushing for a mandate no favors.
"I don't know if you could pick a worse way to describe this concept," he said. "The phrase alone conjures up the notion that for the first time in our country you might need to have a passport to travel from one state to another. 'May I see your papers, please?'"
Still, Studley said the chamber will not attempt to enact policy for its members. "It is our view that it is up to each business to decide," he said.
Only donate if we've informed you about important Michigan issues
See what new members are saying about why they donated to Bridge Michigan:
"In order for this information to be accurate and unbiased it must be underwritten by its readers, not by special interests." - Larry S.
"Not many other media sources report on the topics Bridge does." - Susan B.
"Your journalism is outstanding and rare these days." - Mark S.
If you want to ensure the future of nonpartisan, nonprofit Michigan journalism, please become a member today. You, too, will be asked why you donated and maybe we'll feature your quote next time!