Michigan offers free dental care to poor kids; more than 400,000 don't use it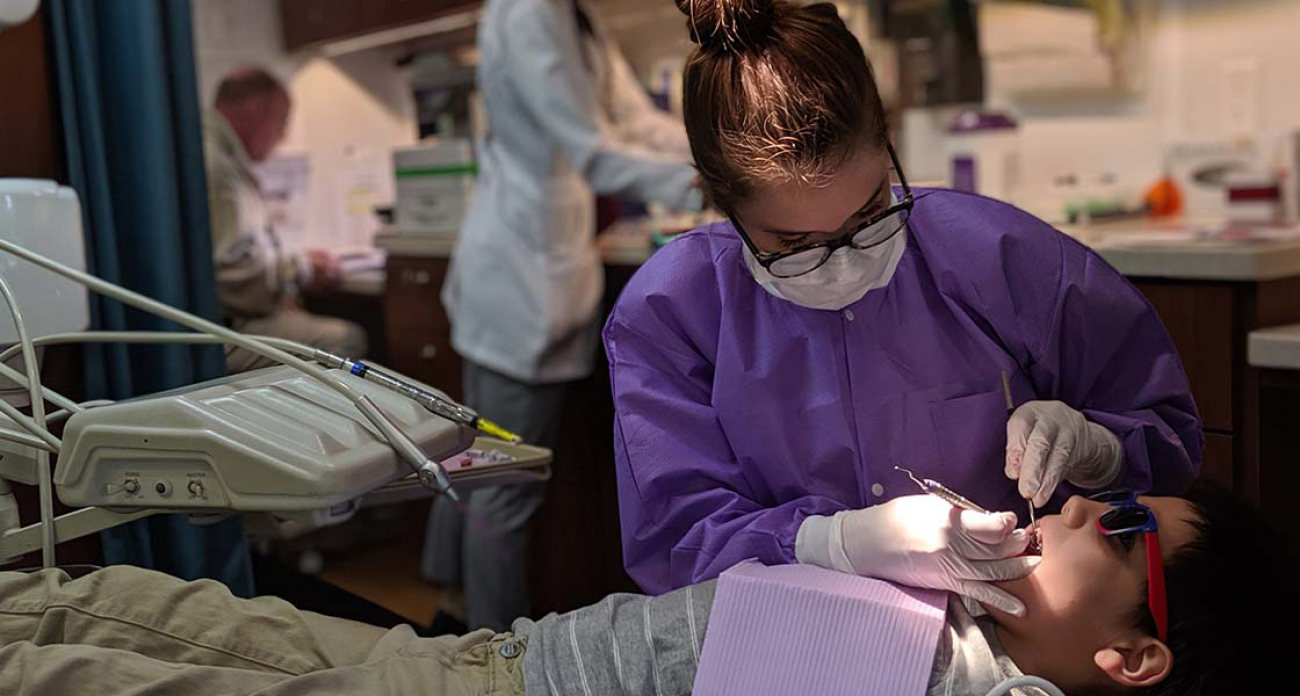 SAGINAW—Gaping cavities, exposed nerves and abscesses so deep they swell the gums and cheeks – these are the painful problems Michigan dentists see in some of their youngest patients.
That's because nearly half of Michigan's poor children don't visit dentists' offices even though treatment and follow-up care cost their families absolutely nothing.
Related: See if your child is eligible for free Michigan dental care from Medicaid
That, in turn, means kids with preventable pain, lost school time, frustrated parents and, in some cases, higher costs of care, said Holli Seabury, executive director of Delta Dental Foundation, which provides funds for dental outreach efforts across the state.
Untreated cavities become tooth extractions or worse.
"When you have decay in the baby teeth so bad that it has exposed the nerve and it's already in the pulp and there's an abscess, you can't save that" ‒ Dr. Ammar Houssein
Families without a dental home often turn to emergency rooms ‒ a more costly option ‒ when mouth pain becomes unbearable. In some cases, untreated dental problems can be fatal.
"Does prevention have a cost? Yes, it's going to have a cost. But it's cheaper than an ER visit or the eventual oral surgery because a child has extreme amounts of dental decay," Seabury said.
In 2018, more than 420,000 Michigan children and young adults age 20 and under never saw a dentist ‒ even for basic cleaning and screening. Several dentists who see those children say it's a struggle to get them back in the chair for follow-up care, including fillings and extractions. Those services also are free for kids in Healthy Kids Dental, Michigan's dental plan for children on Medicaid, which provides medical care for low-income residents.
The plan covers cleanings, screenings, and most common follow-up treatment such as fillings, crowns, and extractions. (Delta Dental was the sole insurer of Healthy Kids Dental until Oct. 1 last year. Blue Cross Blue Shield of Michigan now offers coverage as well.)
Related: Opinion | To improve health, boost Medicaid dental reimbursement rates
That 420,000 figure may be low; it doesn't include families whose income is high enough they don't qualify for Medicaid, but too low to afford their own insurance if their employers don't provide it.
"It's a rewarding job, but it's disheartening, too," said Dr. Katie Krafft, a Saginaw-based dentist who sees many of these kids. Children "come in and their little mouths are just bombed out with these giant cavities."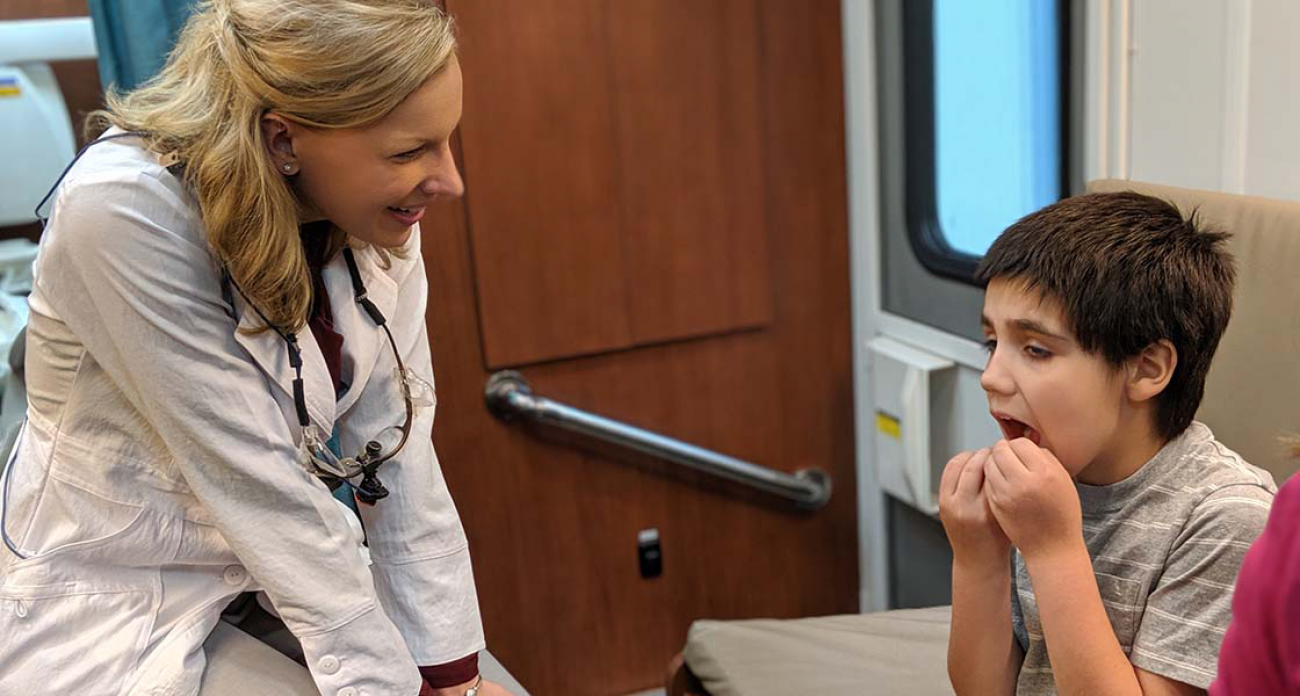 Not part of the routine
To be clear, more of Michigan's poor children receive dental care than ever before thanks to outreach efforts, partnerships with family physicians and mobile dental clinics, like the converted 40-foot RV that is the main office of "Dr. Katie," as the children call her.
It's part of the Great Lakes Bay Health Centers, Federally- Qualified Health Centers, or FQHC, serving needy families.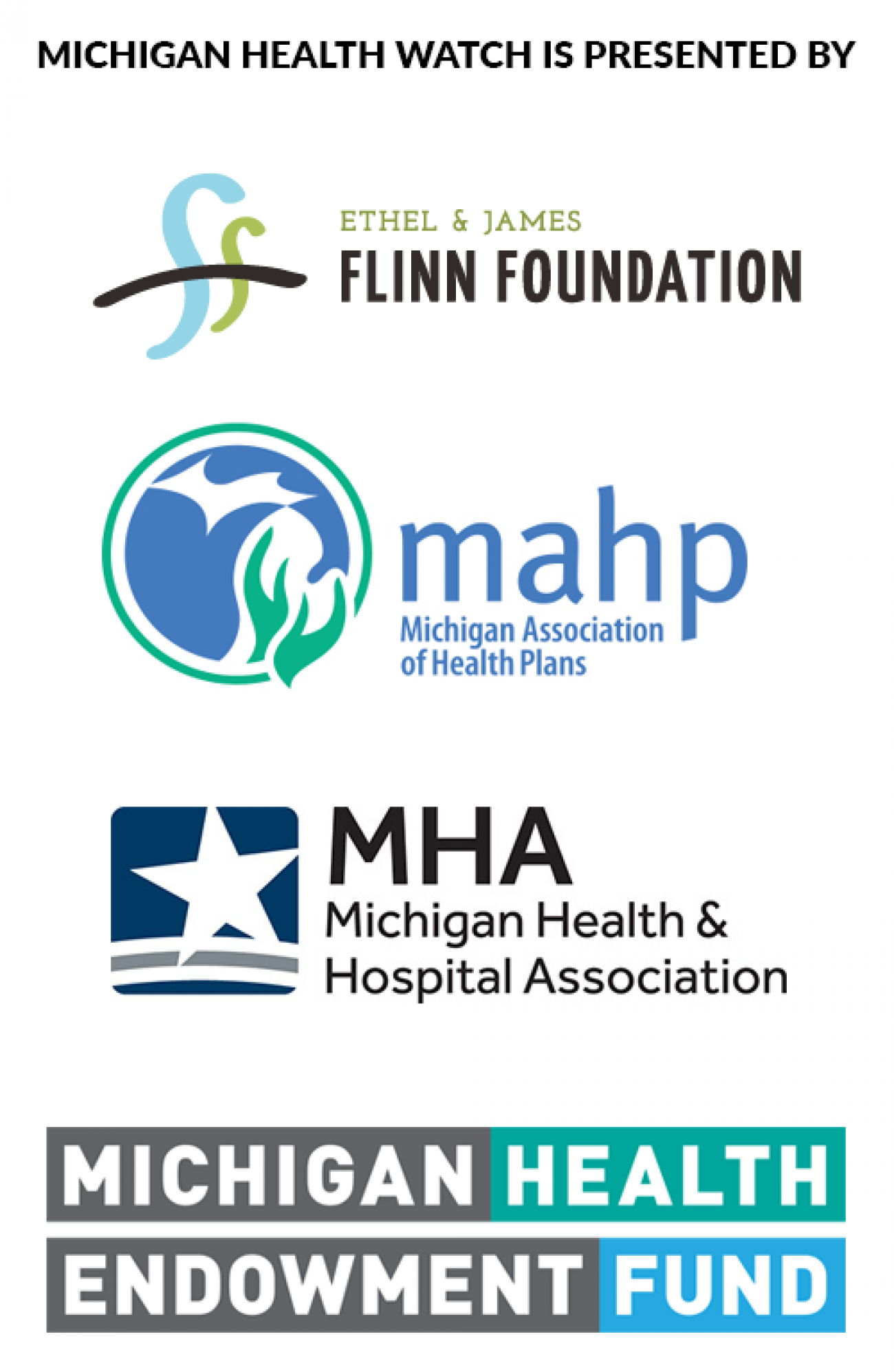 A giant smiling tooth on the outside of this brilliantly-colored clinic recently greeted a steady stream of children from Chester Miller Elementary School, a racially diverse school where 9-in-10 students are economically disadvantaged. Inside the mobile clinic, the sounds of Daniel Tiger, Pinkalicious and the gang of Sesame Street mingle with the whir of polishing tools and suction tubes. Special prizes included sparkly notebooks and stickers.
A line of princess, Spiderman and other cartoon-themed toothbrushes awaited each patient at the end of a visit.
Most kids in this clinic are covered by Healthy Kids Dental. The plan launched in 2000, when the state legislature appropriated $10.9 million to expand access to oral health for Medicaid beneficiaries, with an initial focus on rural areas.
Related: Michigan lawmaker: Require dental screenings for school children
Over the years, Healthy Kids Dental expanded across Michigan until the final three counties – Wayne, Oakland, and Kent – were added in 2015.
Last year, about 56 percent of Michigan's children on Medicaid visited the dentist about twice, although rates by county vary widely ‒ from more than 76 percent in Charlevoix County near the top of Michigan's Lower Peninsula to less than 50 percent in Gogebic and Menominee counties in the Upper Peninsula.
The success in Charlevoix and surrounding counties follows a decade of promotion by dentists, the Health Department of Northwest Michigan, schools, social workers, doctors, and even faith leaders who promote health clinics and other health-related campaigns, said aid Dr. Erik Stier, Delta Dental's Director of Quality Improvement and Utilization Management.
After all, those are the people who know their communities best and can connect with parents. Together, they have raised awareness in the region that oral health is part of overall health - long before oral decay begins to hurt.
Stier said he often tells people: If your teeth and gums were on the outside of the body and you saw what was going on with them, you'd be at the dentist today.
The biggest barrier to healthcare, he said, "is a lack of perceived need. If it's not hurting or it doesn't show, it is put on the back burner, especially if you have other things on your mind, like food security or finding a job."
That means dentists continue to struggle to reach hundreds of thousands of young people who quality for free treatment but don't make it to the dentist. Poor children nationally are twice as likely to have untreated cavities - 1-in-4 poor children and adolescents, compared with more affluent children, according to the U.S. Centers for Disease Control and Prevention.
One Michigan lawmaker has introduced a bill that would require parents to make sure their children have at least a basic dental screening before they head to school.
Related: Michigan lawmaker: Require dental screenings for school children
Dentists told Bridge obstacles to dental care include lack of transportation, a lack of dentists in some areas with hours that fit families' work and school schedules, and little understanding among many parents on the importance of dental health.
Building a habit
These dentists also note that most poor, working-age adults in Michigan haven't had dental insurance for years because Medicaid traditionally hadn't offered dental care for adults unless they were pregnant or disabled, making it less likely they will seek such care for their children.
Even adults with coverage can had a tough time finding dentists, especially in rural areas. Low reimbursement rates kept all but a few dental offices from accepting patients with Medicaid, said Ruth Kraut, program administrator at the Washtenaw Health Plan in Ann Arbor.
Though more dentists accept Medicaid today, she said, there was a long time when "there were counties where there wasn't a single dentist to take Medicaid."
Bottom line: While health clinics like Great Lakes in the Saginaw area or The Wellness Plan in Detroit offer free or low-cost dental care to Michigan's poor, some habits take a while to catch on.
"If the parents don't go (to the dentist regularly) themselves, they're not going to take the child," said Dr. Michele Bloxson, Dental Director at the Wellness Plan.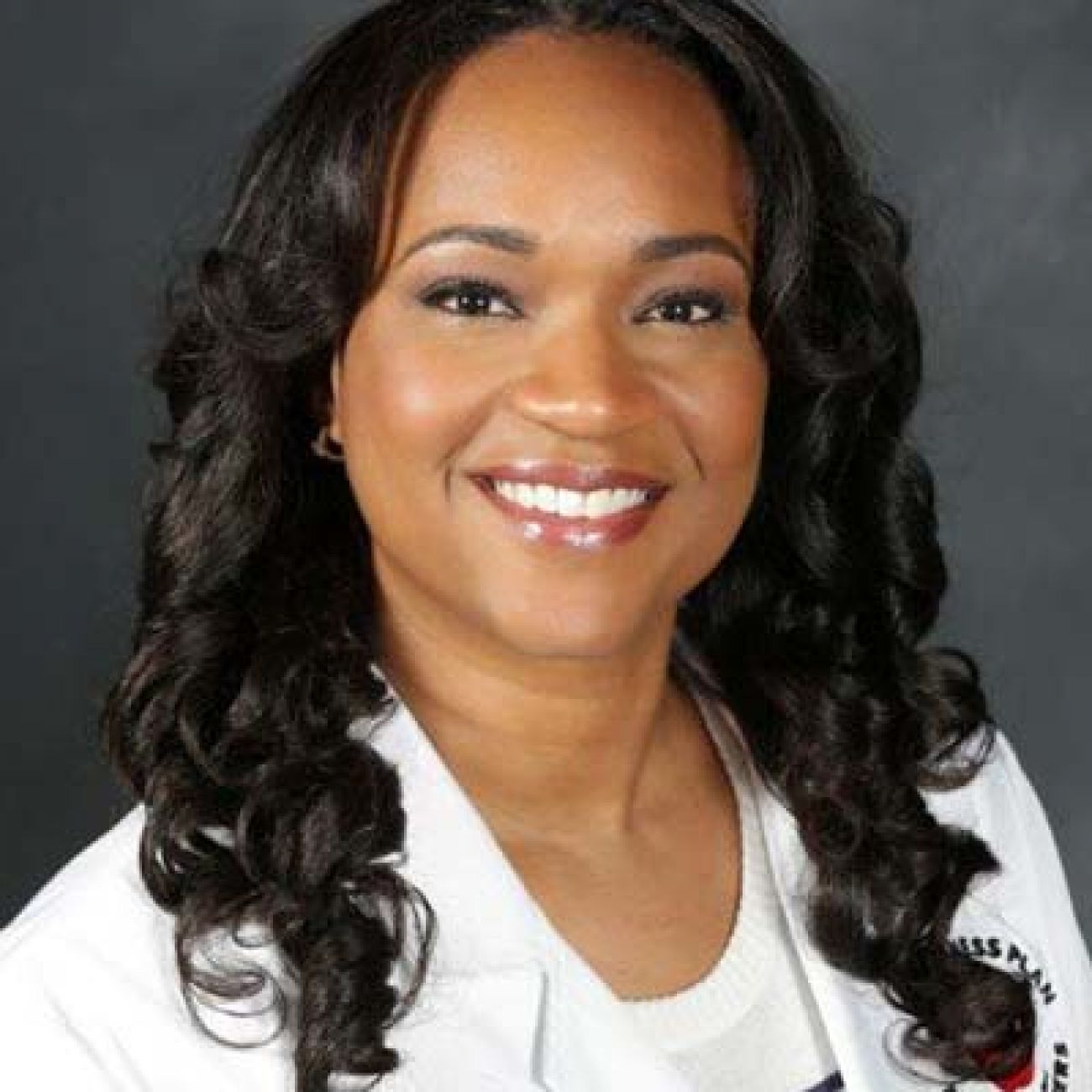 Poor oral health is so routine it's not unusual for children among Michigan's neediest families to ask when they'll lose their adult teeth, dentists told Bridge.
"They'll ask me 'When do I lose my big kid teeth.' They want to know when they have to get fake teeth," said Krafft in Saginaw.
All of this may seem incomprehensible to Michiganders with reliable insurance and lessons taught at the bathroom sink, Bloxson and others said.
"It's easy for some of us to think 'Dental care? Who doesn't know that? Everyone knows that.' But that's just not true," said Krafft of the Saginaw clinic.
"For some of these children, regular dental care is just not part of the routine. They don't have someone who can say 'Do as I do.' The public health world is sometimes very different than that of private practice,' she said.
Educating parents
Even the most well-intentioned parents ‒ poor or wealthy, rural or urban ‒ may not know of threats to young teeth like baby bottle tooth decay, said The Wellness Plan's Bloxon.
That happens when a baby routinely falls asleep with a bottle in its mouth. For poor parents trying to make ends meet, fruit juice seems an affordable, healthy alternative to fruit. But that liquid ‒ or even milk in the baby's mouth, "is just sitting there saturating and rotting the teeth," Bloxson said.
Bloxson said she recently overheard a conversation in the clinic with a mother exasperated at a report about her son's cavities. Her son made good choices, she said: he chose sports drinks over soda pop. The well-intentioned mother didn't realize that favorite sports drinks still pack a sugary wallop, Bloxson said.
Baby bottle teeth rot, the candy cravings of young children, the popularity among teens of sports drinks ‒ they all take a toll, particularly if dentists can't keep early signs of decay in check.
Dentists say some parents mistakenly believe baby teeth aren't important since they eventually are replaced by adult teeth. They may not realize infections, cavities and other problems in baby teeth can shift adult teeth or even spread the rot to them, leading to extractions, life-long jaw pain, and difficulty chewing.
Before she was the executive director at the Delta Dental Foundation, based in Lansing, Seabury said she asked parents how often they brushed their teeth as part of her dissertation at the University of Florida. She had included four answers, ranging from "twice a day or more" to "I don't brush my teeth."
At the time, she was startled by the number of people who didn't check a box, and instead wrote, "I don't have my teeth."
A few years later, she's no longer surprised. No, she adds, these aren't because of unusual diseases or rare conditions.
Rather, it's that basic oral hygiene - from brushing twice a day to seeing a dentist regularly ‒ simply never been part of the routine. Not for their parents or grandparents. Not for them.
My parents had dentures by this age, she says they tell her: It's just the way it is.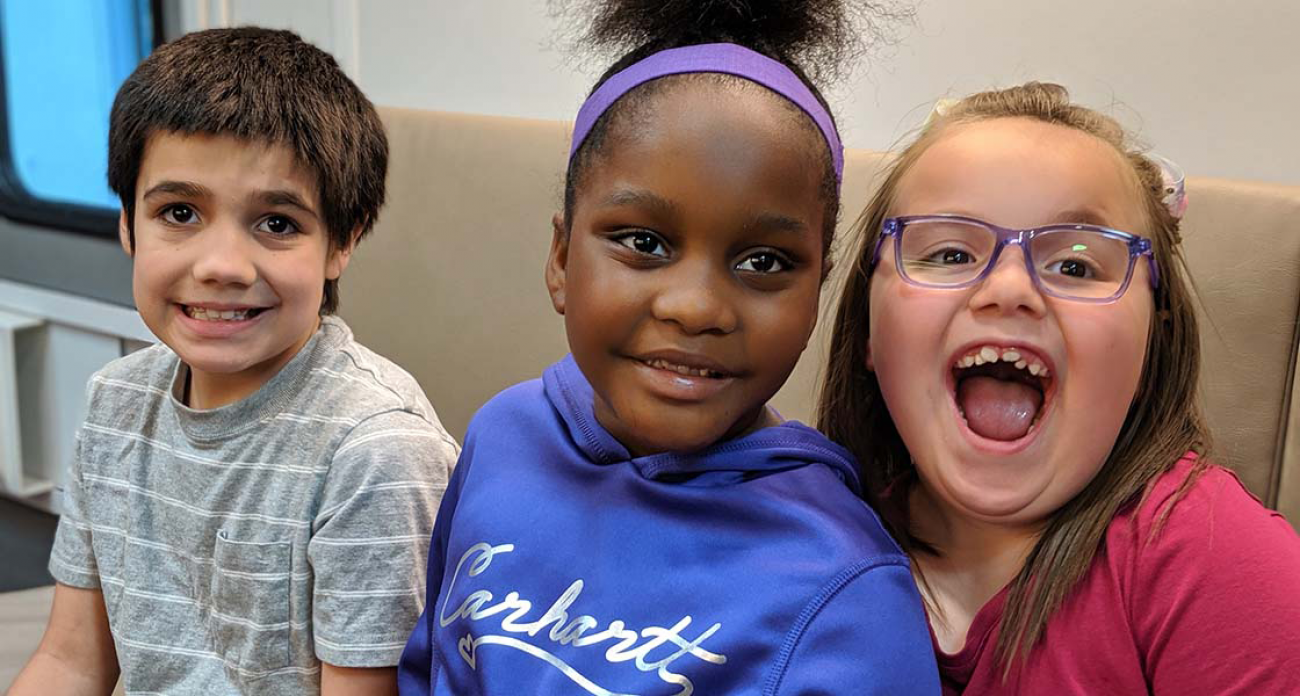 Root canals before age 10
Dr. Ammar Houssein recently scrolled through records of his most recent pediatric patients in Sidney Township, near Greenville. Like Krafft, Houssein works in a county ‒ Montcalm ‒ where about 1-in-4 children live in poverty.
His first patient the day before he spoke to Bridge needed two rotting teeth pulled, and the infection had swollen her cheek, requiring a prescription for antibiotics.
The child was 6.
"When you have decay in the baby teeth so bad that it has exposed the nerve and it's already in the pulp and there's an abscess, you can't save that," he said.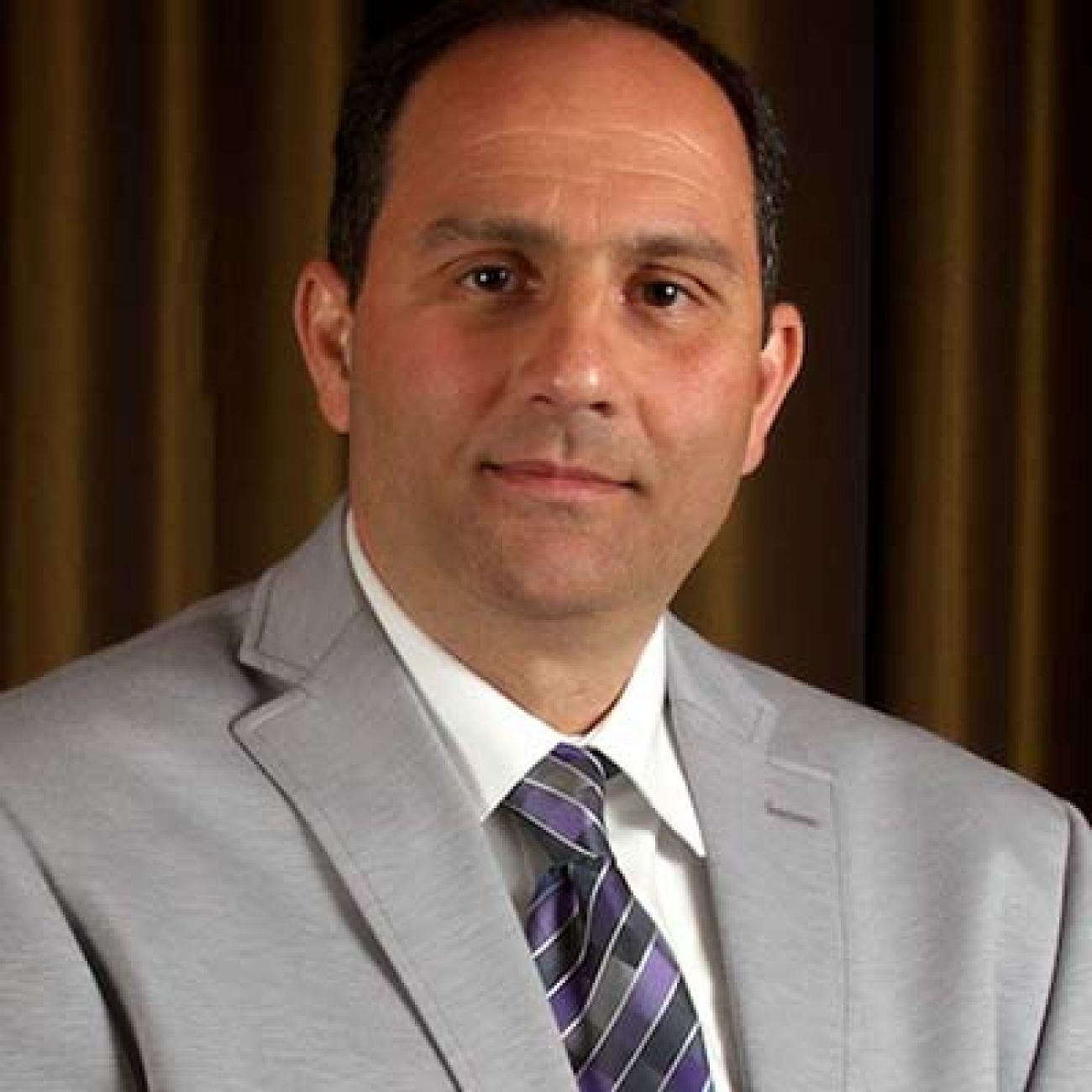 Losing baby teeth prematurely can mean other teeth shift and newer teeth break through the gums improperly, so he recommended a spacer to hold the remaining teeth in place and keep adult teeth from erupting in the wrong spaces. He also checked on a filling in her 6th-year molar and two root canals on baby teeth - procedures he'd previously done.
Houssein, too, offers prizes to kids and families. Last year, the office gave out a brand new bicycle; anything to reach and educate families on dental care.
He scrolled through more patient records. Just today he had told a little girl how to properly brush her teeth to avoid plaque build-up so that her gums wouldn't be so "puffy."
"I say 'Honey, you have to brush. You have to floss. You need to not eat so much candy, and you have to let Mommy and Daddy help you when you need it,'" he said.
But ultimately?
He sighed. "She's 8."
We're not just a news organization, we're also your neighbors
We've been there for you with daily Michigan COVID-19 news; reporting on the emergence of the virus, daily numbers with our tracker and dashboard, exploding unemployment, and we finally were able to report on mass vaccine distribution. We report because the news impacts all of us. Will you please support our nonprofit newsroom?