Michigan's emotions span from tearful to jubilant over abortion ruling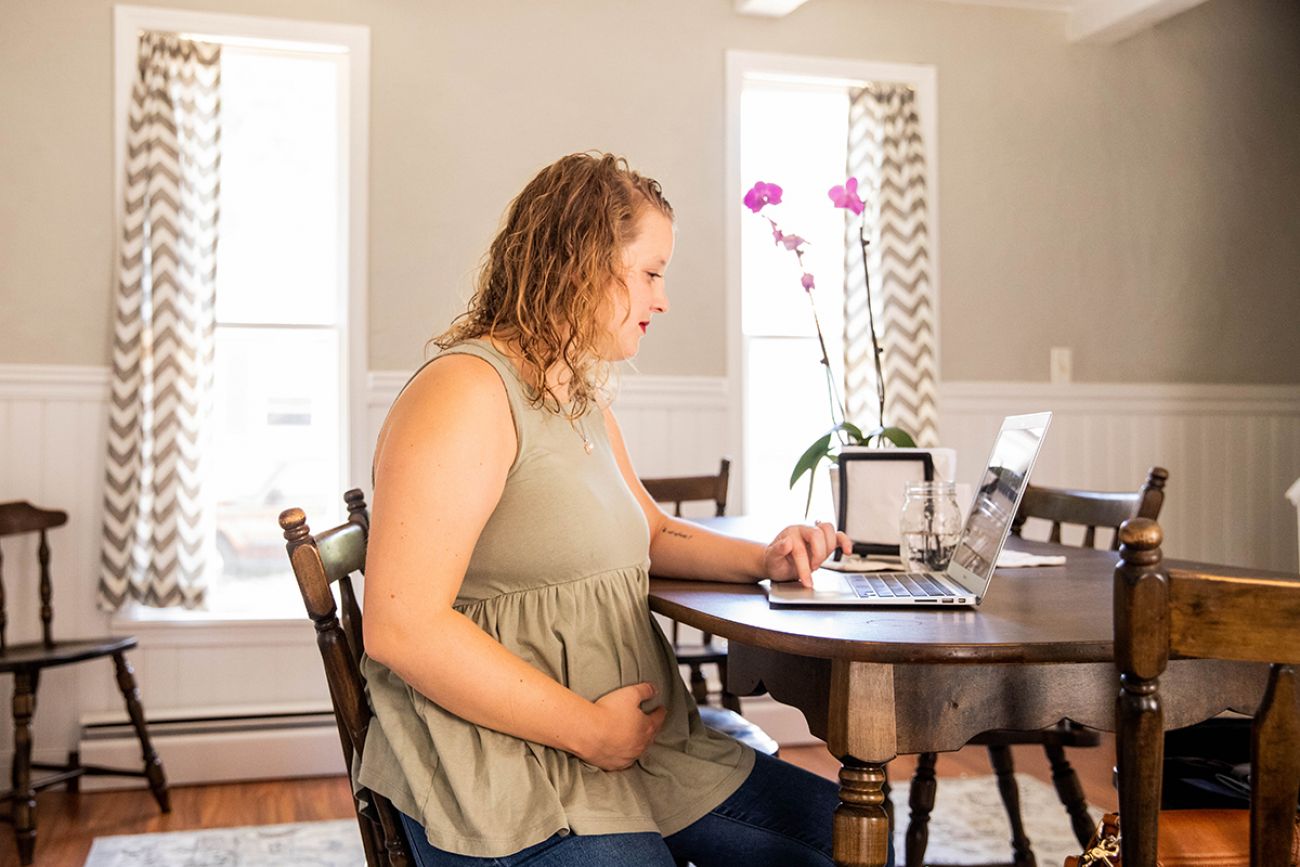 Abby Gilmore, 25, said she would like to celebrate the U.S. Supreme Court decision Friday to peel back federal abortion protections, but she can't because there's much to do ahead. (Bridge photo by Daytona Niles.)
Renee Chelian wept.
"They've turned their backs on the women of this country," the founder of Northland Family Planning Centers told Bridge Michigan.
"I'm heartbroken."
Northland runs three independent abortion clinics outside Detroit.
Related stories: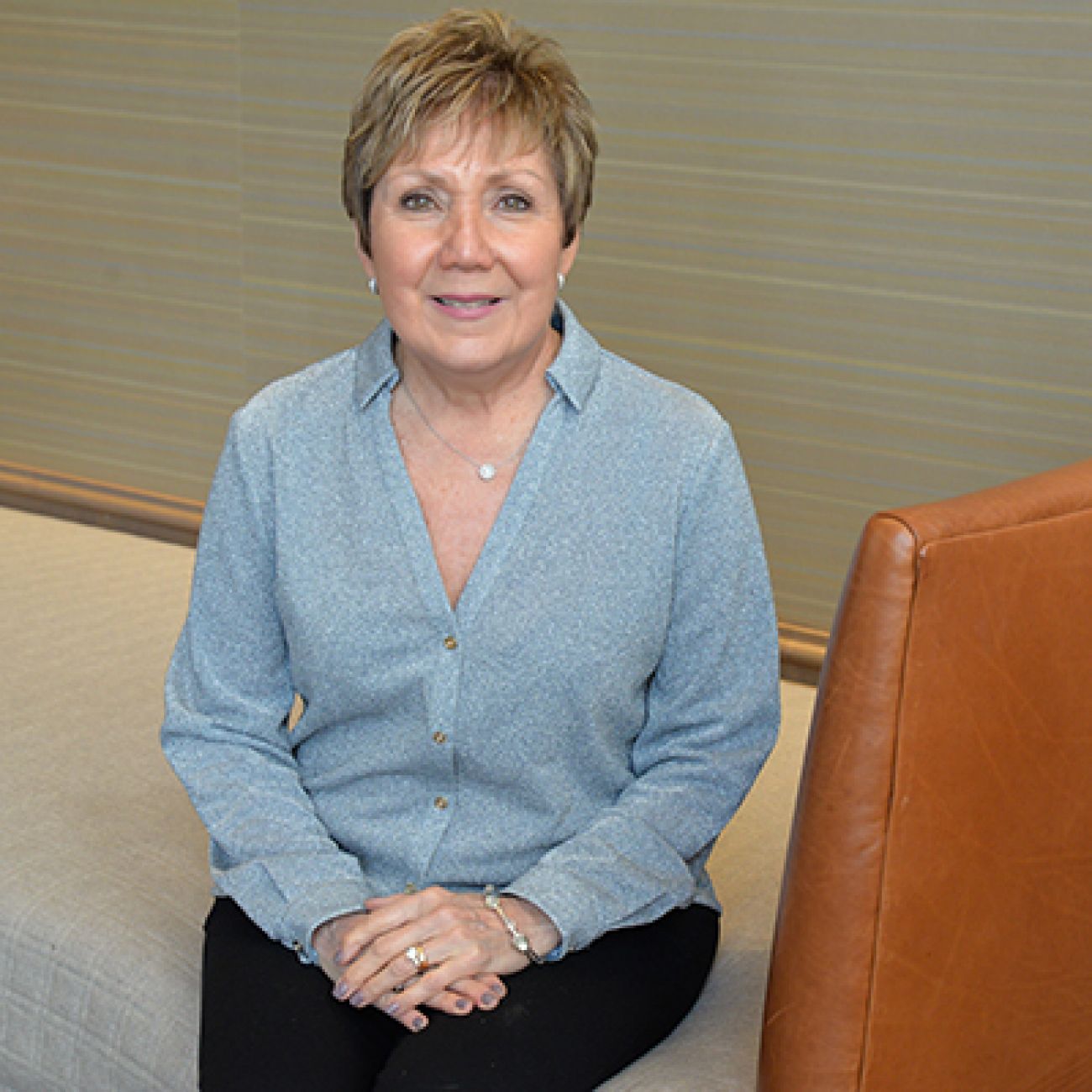 After a career of providing abortion services in Michigan, Renee Chelian cried on Friday when she learned the U.S. Supreme Court had made the ruling that she's dreaded. (Courtesy photo)
She spoke on Friday just minutes after the U.S. Supreme Court released its 213-page decision that overturned the landmark 1973 ruling in Roe versus Wade that has extended federal abortion protections ever since.
Now, Chelian's voice choked, caught. Her fight for abortion rights began after her own illegal abortion in 1966 as a 15-year-old girl. She had been blindfolded in a stranger's car and driven to a Detroit warehouse to get the procedure.
More than a half century later, she struggled to inhale and to find words.
"I knew this would happen, but what I'm feeling…" Chelian, now 71, said.
She paused.
"What I'm feeling is heartbreak for all the women in this country and for anyone who loves someone in this country that will need these services."
It was an emotional day, as it turned out, for much of Michigan.
Despite expectations for weeks now that the conservative-leaning U.S. Supreme Court would overturn the landmark abortion case, Friday's news delivered a gut-punch to Michiganders like Chelian.
In other places, it was cause for balloons, joy and prayerful thanks.
It was a split felt even down the same St. Johns street in central Michigan.
One couple sharing lunch on a picnic table gasped and shook their heads, while Lydia Holz, walking her dog across the street, rejoiced.
Holz said she owes her life to her mother's refusal of a then-illegal abortion when doctors said pregnancy would threaten her life and produce a deformed baby.
"She refused," said Holz, 80, of St. Johns. "She lived to be 91. I'm married, I'm in good health, I have four children, I have 12 grandchildren and I have 12 great-grandchildren."
So the news of Friday's Supreme Court decision left Holz "pleased."
Across the street, John Thurston of Brighton saw things differently as he learned of the news while eating lunch with a friend. He said he felt betrayed by the Supreme Court's most recently-appointed conservative justices, who indicated during confirmation hearings that they would hesitate to reconsider settled law.
"Not only has our justice system become partisan hacks, but they're perjuring, lying partisan hacks," said Thurston, 60.
The fight now shifts to the states. In Michigan, a court order has blocked enforcement of a 1931 law banning most abortions in the state, while anti-abortion activists and abortion rights groups spar in court. And it pivots, too, on a petition drive that would extend state constitutional protection for abortion.
August 1: 1931 Michigan abortion ban can be enforced by county prosecutors, court rules
Up St. Johns' main drag, Kendra McNamara and her daughters, Kenzie and Mikayla, discussed what the decision could mean for their family while sitting outside a local restaurant.
Kendra McNamara, center, said her fears of unplanned pregnancy for her daughters, Kendra, left, and Mikayla, right, led her to encourage birth control starting when they were teens. (Bridge photo by Kelly House)
"It's ridiculous," said Mikayla, 25.
"Unbelievable," responded Kendra, 51.
"Crazy," said Kenzie, 20.
The looming court decision had been the talk of Kenzie's Grand Valley State University friend group ever since a draft opinion was leaked to the press in May. In part because they feared Roe's eventual demise could render abortion illegal in Michigan, she and a friend went together to get intrauterine devices (IUDs) two weeks ago.
"I'm in college, still wanting to get my career started, and I don't want a kid right now," Kenzie said. She said she wants state decision makers to understand that among the young women she knows who've had abortions, none took the decision lightly.
"We're not excited," she said. "We're not trying to get pregnant to have abortions."
The decision on Friday also had many considering their next steps.
An emotional Chelian said she would first try to regain her calm — then put everything aside she had planned for the day and instead pick up petition signatures that had been collected at the three southeast Michigan Northland clinics.
In St. Johns, Holz said she wants to see a state law that places strict limits on abortion, only allowing it in cases where the mother's life is on the line, while Thurston, who supports abortion rights, said he finds little comfort that abortion remains, for now, legal in Michigan.
He fears Republicans could gain control of Congress this fall, and then ban abortion nation-wide.
After that, Thurston said, "What will they come after next? Birth control? What books to ban?"
When recent University of Michigan graduate Priya Vijakumar opened her phone Friday morning and saw the news, she said she was shocked. As she sat outside Vertex Coffee Roasters in Ann Arbor, people all around her seemed to be buzzing about abortion rights and the Supreme Court ruling.
She said it feels like the nation has gone backwards 50 years.
"It's extremely disappointing and I feel like it's kind of incomprehensible," Vijakumar said. "My mind can't really wrap my head around this outcome."
At another coffee shop just a few miles east in Ypsilanti, Gabrielle Watts had a different reaction to the news.
"I think everyone should be scared," Watts said. "Everyone should be upset. This is not just about women, but it's about everybody."
For Antoine Brantley, who lives in Detroit but spent Friday afternoon in Ypsilanti, the fear set in when he heard the news while walking out of a work meeting.
"My mind went blank," Brantley said. "I knew that it was coming because of the draft opinion … but I guess I had just a tiny bit of hope."
Gabrielle Owens, Brantley's friend, called the decision "atrocious."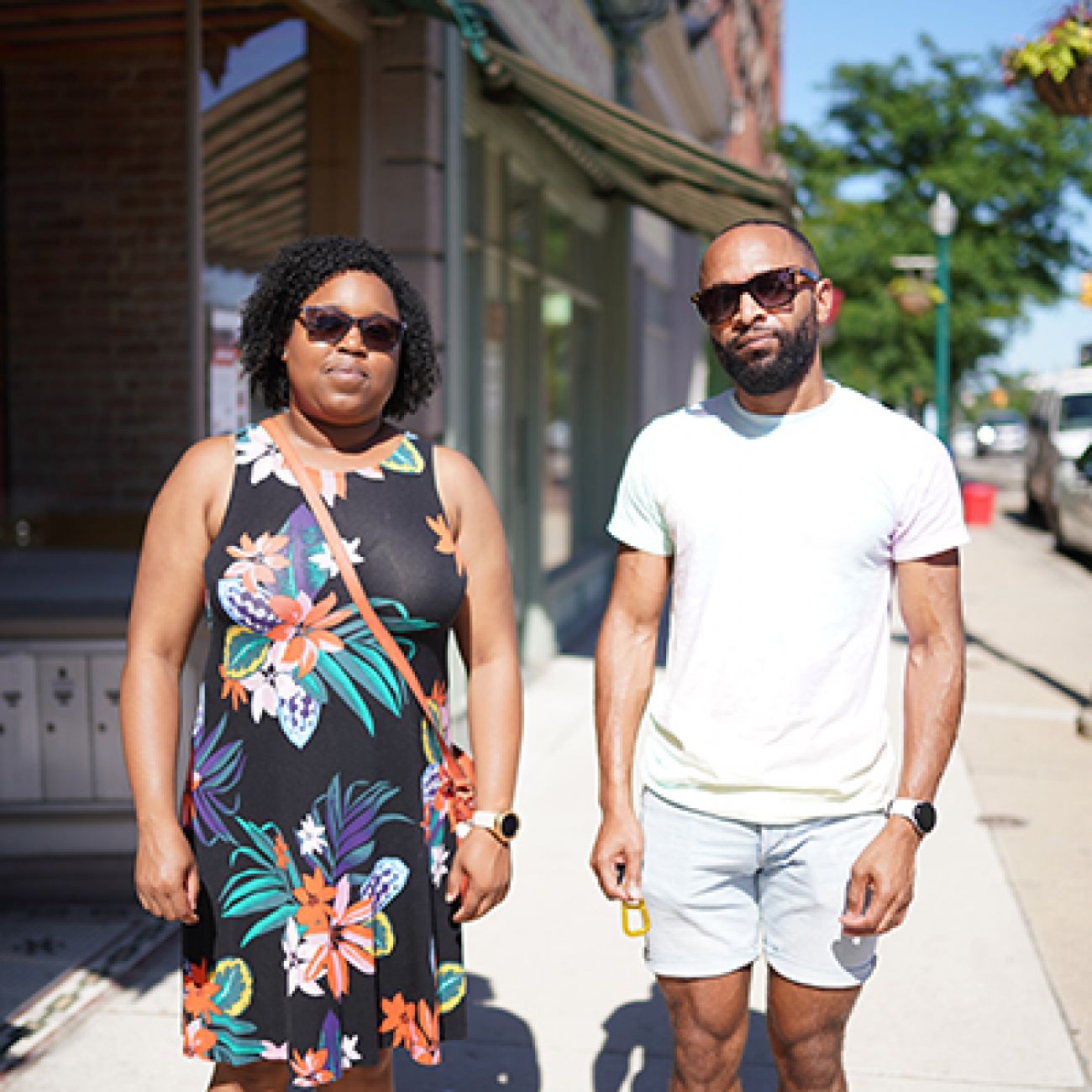 Antoine Brantley, right, and Gabrielle Owens, left, both heard the news at work and had similar first reactions: shock and dismay at the U.S. Supreme Court overturning Roe v. Wade. (Bridge photo by Julia Forrest)
"We are being pushed back in history," she said. "Women's rights are being taken away, and it doesn't seem like there's anything that we can do."
In her Grand Rapids home, Abby Gilmore might have been more giddy had it not been for what she called "just shock."
Gilmore is 25 and twenty-five weeks pregnant. The "belly bubbles" — her baby's kick — brings indescribably joy, she told Bridge. So, too, a recent ultrasound and being able to see her baby's femur just more than an inch long.
Like Chelian on the other side of the issue, Gilmore struggled to find words to describe her feelings after the Friday decision. She spent much of the day answering phone calls and texts to ready for an evening Protect Life rally in Lansing — even as abortion rights activists planned to gather, too.
"I'm so focused on the things I have to do now that I don't feel I have the ability to emotionally react," she said. "It's game time. We have a lot of stuff to do."
Still, she said, the historical significance feels unreal.
"My whole life I've lived in a Roe world, so this is just bizarre to be on the first day of my existence to be a Roe-free world," she said.
In Ann Arbor, Nola Thomas, a mother of seven, was doing weekend shopping. She'd heard about the news earlier, and was trying to sort through conflicting feelings.
Thomas said she wouldn't get an abortion, but believes the procedure follows "a very, very difficult decision."
And she respects Planned Parenthood's work.
"When I didn't have answers for questions [about contraception] for my girls, I said go to Planned Parenthood. And they allowed them to have contraceptives, with any kind of information provided that they need to know. So I think we should retain Planned Parenthood for women."
In Saline, abortion opponent Gary Mull was in no way conflicted. Rather, it felt "surreal" he said, after he's paced and prayed a four-part prayer to end abortion once a week for years in front of Planned Parenthood in Ann Arbor.
"I really didn't jump for joy because I know the fight isn't over," he told Bridge. "It's a big step, but I don't know that it changes anything for me because I will be out there doing what I've been doing."
In fact, others gathered Friday to celebrate at the same piece of pavement that Mull walks to pray. Among them was Mike Frison, who worked as a pastor at Knox Presbyterian Church in Ann Arbor for 29 years before retiring last September. He was surrounded by rainbow balloons and united cries of "Amen" as he shouted an impassioned prayer into the wind and others fell to their knees.
"Father, thank you so much for this day. Lord, it is a day of great celebration," he cried, adding later: "Our work is still before us. And we need to love one another, support one another."
We're not just a news organization, we're also your neighbors
We've been there for you with daily Michigan COVID-19 news; reporting on the emergence of the virus, daily numbers with our tracker and dashboard, exploding unemployment, and we finally were able to report on mass vaccine distribution. We report because the news impacts all of us. Will you please support our nonprofit newsroom?