Oakland County to test 15K residents of senior facilities for coronavirus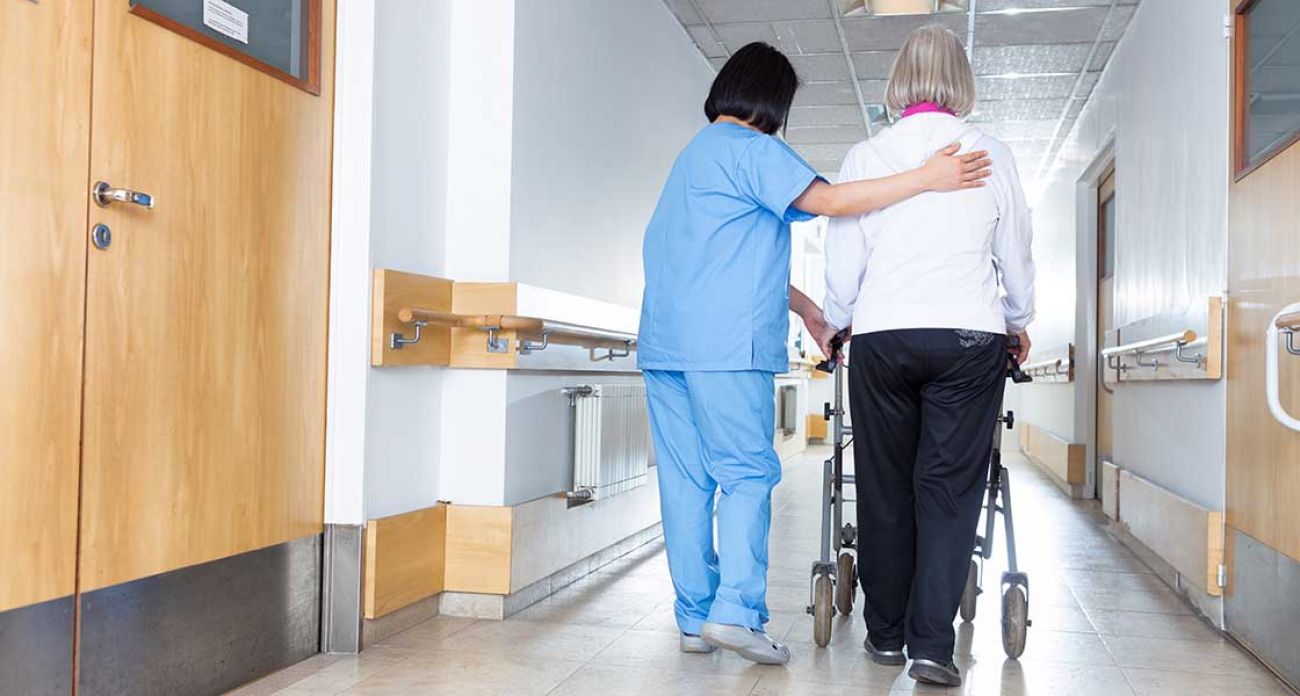 Oakland County is planning to test some 15,000 residents of senior living homes for COVID-19, in an effort to halt its spread in long-term care facilities.
About half the deaths in the county — 346 of 668 — were linked to 137 senior living facilities as of Wednesday, according to state data and Kathy Forzley, director of Oakland County Health and Human Services.
One in five of the county's roughly 7,200 cases were linked to residents and staff in senior facilities.
"There is no doubt that even while [facilities implement] best practices, this disease the pandemic has hit these facilities very hard," Forzley said Thursday during an online briefing.
The efforts follow a similar program in Detroit that tested residents in 27 facilities and found 1 in 3 nursing home residents who were tested had coronavirus.
Nationwide, more than a quarter of all coronavirus deaths, 11,000 out of 39,000, were at nursing homes in 36 states, according to NBC News.
Oakland County's efforts come as cases are beginning to slow in southeast Michigan, the epicenter of the pandemic in Michigan. Oakland, Wayne and Macomb counties account for more than 70 percent of the state's 41,000 cases.
Since April 15, the number of new cases Oakland has increased 30 percent since April 15 to 7,267 as of Thursday, while deaths have jumped 77 percent to 696.
Oakland County officials are training emergency medical personnel, including firefighters and paramedics, to administer the tests.
Forzley said the county is still trying to understand the scope of testing that was done earlier, so it's difficult to know the percentage of testing so far that has yielded positive case results.
In fact, the lack of data has been a problem statewide.
Gov. Gretchen Whitmer on April 15 ordered all long-term care facilities to report coronavirus cases. But so far, only nursing homes have reported data — not assisted living, for example.
Plus, records showed Michigan has nearly 2,600 cases at 146 homes, but patient deaths aren't included. Nor are the number of residents who have recovered.
Michigan also allows nursing homes to self-report the information about coronavirus. Earlier this week, 13 percent of them (61 of 482) had not done so.
Also, beyond nursing homes with 24-hour skilled nursing care, seniors who need less assistance live in a range of other residences — including independent or assisted living sites, rehabilitation facilities and memory care programs.
Oakland County will first focus on independent living facilities, where "unlike other facilities, such as skilled care nursing homes, they don't have the same capabilities in terms of medical staffing, or capabilities to conduct large scale testing on site," Forzley said.
The county estimates there are more than 15,000 seniors in just more than 200 facilities or sites countywide, said county spokesperson William Mullan. Staff will be tested as well.
First responders tested 221 residents in West Bloomfield Wednesday and another 274 residents in Southfield on Thursday. Both municipalities have been hit particularly hard by the coronavirus.
On Friday, more than 200 were slated to be tested in Birmingham, he said.
Residents who test positive will be isolated and receive medical care. Health department staff will conduct contact tracing and alert any close contacts to self-isolate and monitor symptoms for 14 days, Forzley said.
RESOURCES:
Facts matter. Trust matters. Journalism matters.
If you learned something from the story you're reading please consider supporting our work. Your donation allows us to keep our Michigan-focused reporting and analysis free and accessible to all. All donations are voluntary, but for as little as $1 you can become a member of Bridge Club and support freedom of the press in Michigan during a crucial election year.