In quiet decision, Michigan continues Medicaid coverage of gender changes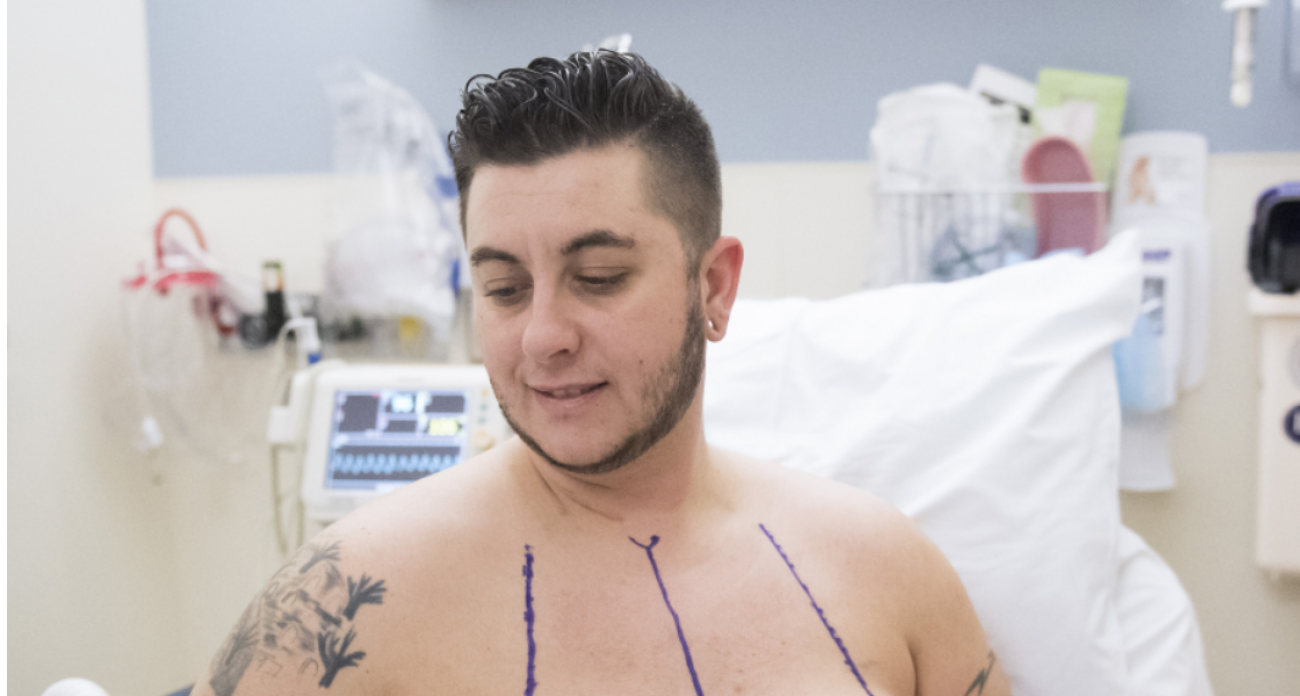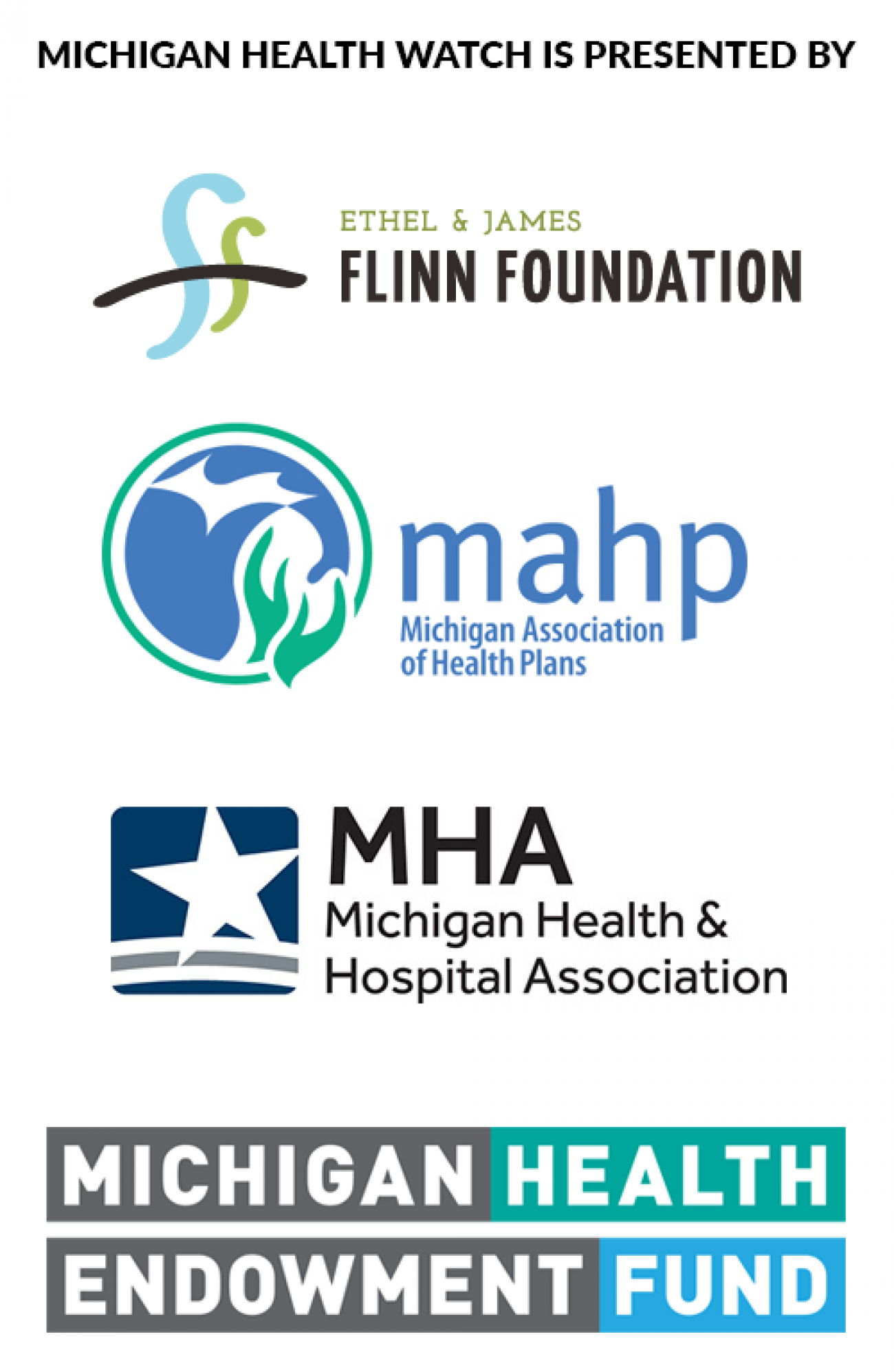 Michigan Gov. Gretchen Whitmer's administration with little fanfare last month clarified that sex change surgery and hormone replacement therapy would be covered under the state's Medicaid program.
People like Beau VanSolkema, who once had a full beard at the same time as DDD-cup breasts, say the procedures can be life-saving.
"If you can't look the part of how you see yourself, there's a stress that's always there," said VanSolkema, 36, of Grand Rapids, who once sliced "worthless" into this thigh and tried to commit suicide when he was 25.
Related: Michigan doctors reach out to LGBTQ community to narrow health disparities
Michigan made the change by adding three paragraphs to the state's 2,060-page Medicaid Provider Manual, affirming that the state Medicaid program doesn't discriminate and referring to the non-discrimination provision of the 2010 Affordable Care Act.
That means "comprehensive health care, including prescription drugs, and benefits inclusive of sex, gender identification, and sexual orientation," said Bob Wheaton, spokesman for the Michigan Department of Health and Human Services. Medical care for patients transitioning from one gender to another will be provided according to standards set by the World Professional Association for Transgender Health, he said.

Michigan's order essentially codifies existing policy, and it comes after at least seven states – including Ohio – have moved to prohibit Medicaid from covering the procedures, according to the Movement Advancement Project, or MAP, a Colorado-based LBGTQ advocacy nonprofit.
Those states have carved out transgender care through changes in adminsistrative policies and legislative actions, said Logan Casey, the nonprofit's policy researcher.
Twenty-four states have no explicit policy about Medicaid and gender transition, leaving transgender patients without assurances that care would be covered, he said.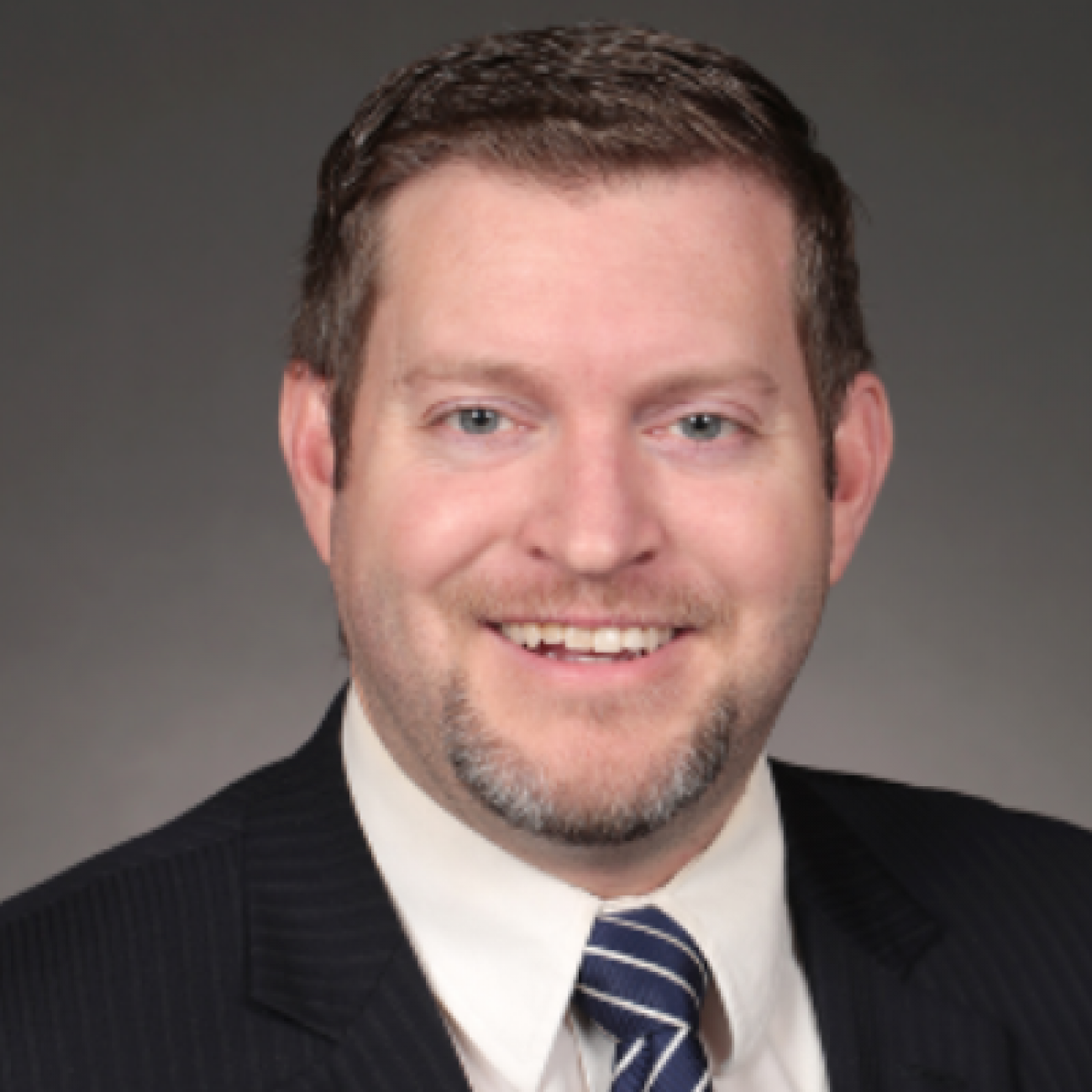 This summer, the Republican-led Iowa legislature banned the use of Medicaid funds for transition-related care after that state's supreme court struck down a previous ban on paying for such care.
Iowa Sen. Jake Chapman argued that taxpayers shouldn't pay for procedures that may not be medically necessary, especially compared to acute needs such as medications to keep those with Type 1 diabetes alive.
"Can you have someone say 'I'm going bald and I have depression, so I should be eligible for hair implants [paid for by taxpayers]?'" Chapman said to Bridge.
The Republican senator said his constituents generally say the same thing:
"It's 'Look, I have no issue with someone having this surgery, but it should be on their dime, not taxpayers','" Chapman said.
The ACLU of Iowa has sued, arguing the policy is discriminatory and a "matter of life and death" since gender dysphoria — the conflict between one's identity and their physical self — dramatically increases the risk of suicide.
Michigan state officials couldn't provide statistics about how many gender reassignment or hormone replacement therapy procedures were covered in the state last year.
Necessary or elective?
On average, hormone replacement and one-time surgery for a transgender woman (born a male) costs about $8,518.35 in Medicaid reimbursements, while hormone replacement and one-time surgery for a transgender man (born a female) costs about $8,544.83, based on data dating to 2016, according to the state health department. These costs do not include follow-up care or expenses for complications after discharge, the department said.
VanSolkema said his surgery last spring to remove his breasts topped $30,000, a cost he said was picked up by Medicaid and disability insurance through Medicare.
The policy was clarified in Michigan with no controversy, but several conservative groups have questioned whether taxpayers should fund the procedures.
Anti-discrimination mandates and government-subsidized healthcare force some workers to take part in care that runs counter to their religious beliefs, said Peter Sprigg, a senior fellow at Family Research Council, a Washington-based fundamentalist nonprofit whose website says "homosexual conduct is harmful."
"Ordinary health care" — tending a broken ankle, for example — "should be provided on equal terms to everyone," Sprigg told Bridge Magazine. "Taxpayers shouldn't be paying for a surgery that we don't believe is medically necessary."
Echoing that sentiment is Ryan Anderson, a senior research policy fellow for Washington, D.C.-based The Heritage Foundation, which promotes policies based on "free enterprise, limited government, individual freedom, (and) traditional American values."
"Gender identity policies are not simply about allowing citizens who identify as transgender to be free to live how they want to — they are policies meant to coerce the rest of us," Anderson wrote.
'Desperately uncomfortable'
Transgender people live in a sort of awkward misalignment of reality: Their physical exterior is at odds with how they internally see themselves, said Ian Unger, youth & education manager at Affirmations, a Ferndale-based nonprofit that provides support for "people of all sexual orientations, gender identities & expressions, and cultures."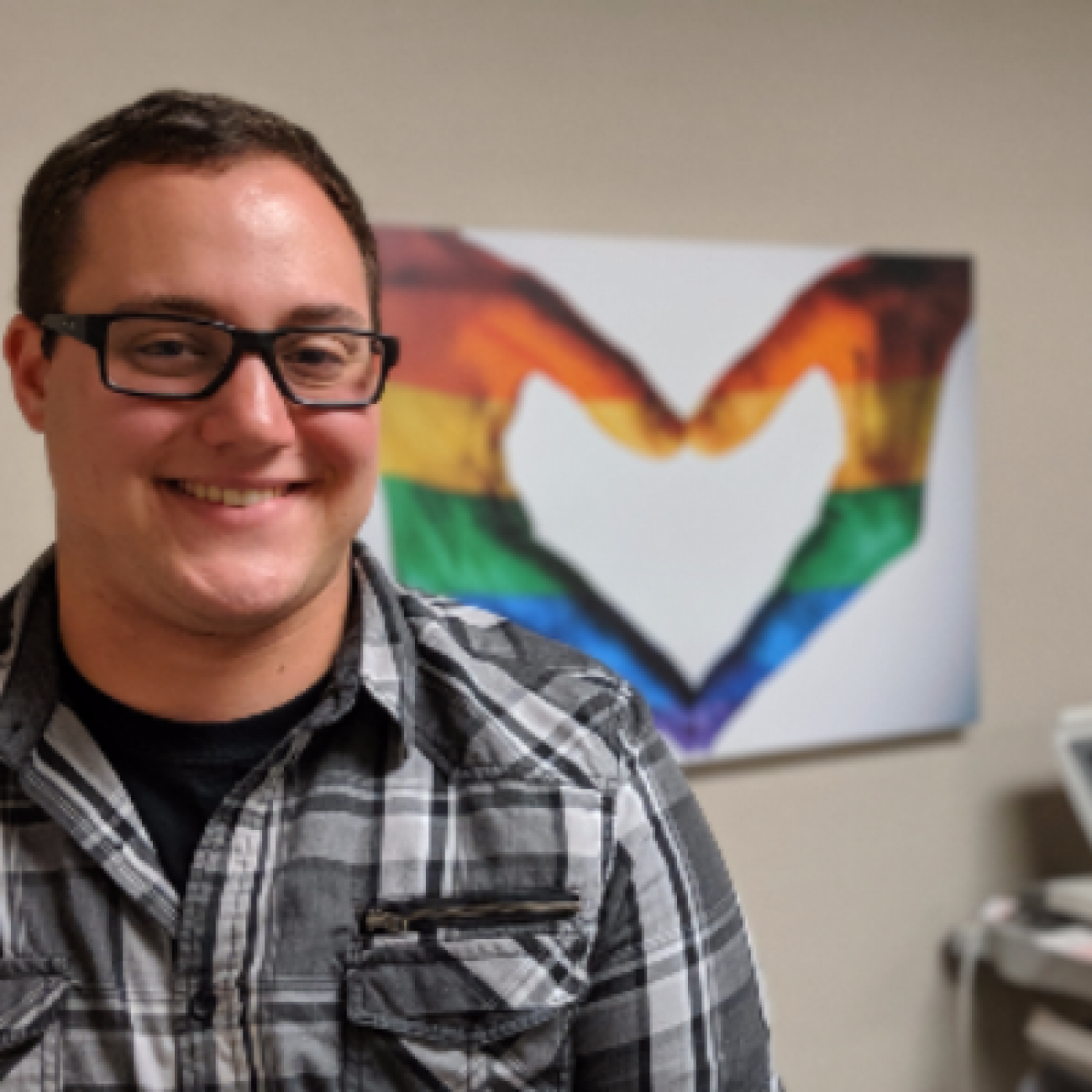 Unger, 28, said he's taken hormone replacement therapy since 2014 to "confirm" his identity as a man. The therapy redistributes fat, muscle and hair to "masculinize" the body.
"It becomes so desperately uncomfortable. The spiral of depression and anxiety that most trans individuals feel just becomes so intense that the risk of suicide is significantly higher.... That's where [transgender] care becomes life-saving" Unger said.
Half of transgender males between 11 and 19 have tried to commit suicide, according to a study published last year in the journal Pediatrics.
Further, transgender people act or dress in ways that make them feel more aligned to their identity — a person assigned male at birth putting on make-up or a person assigned female at birth dressing as a man. But that can subject them to bullying and even violence, said Jennifer Schwartz, coordinator of behavioral health services at Corktown Health Center in Detroit, which opened two years ago and specializes in care for LGBTQ patients.
The national Human Rights Campaign has tracked more than 130 cases of violent deaths of transgender people across more than 30 states and nearly 100 cities, including Detroit, since 2013.
A transgender individual experiencing gender dysphoria might feel separate from other people or separate from their body. "This kind of existential loneliness can feel overwhelming," Schwartz said. "Even if the individual doesn't intend to complete suicide, they may have feelings of not wanting to live anymore."
But VanSolkema and others say transgender care, including gender reassignment surgeries, doesn't just change lives; it saves them.
He said that after a surgeon at Spectrum Health Butterworth Hospital in Grand Rapids removed 6 ½ pounds of breast tissue, he looked at himself in the mirror and "was able to breathe for the first time as me."
Years earlier on the floor of another bathroom, VanSolkema chased more than 200 pills with a bottle of vodka.
Last-minute questions
In Michigan, providers and insurers generally require a patient to have a gender dysphoria diagnosis — as defined by the American Psychiatric Association's Diagnostic and Statistical Manual of Mental Disorders — before they will perform extreme medical procedures, such as gender reassignment surgery, said Dominick Pallone, executive director of the Michigan Association of Health Plans, which represents the majority of the state's largest insurers.
Both Pallone and Dr. Thomas Simmer, medical director for Blue Cross Blue Shield of Michigan, the state's largest insurer, said employer-sponsored plans vary in their coverage depending on the way employers design their benefits packages.
Pallone said he answered questions from lawmakers in informal conversations during last year's lame-duck session about transgender care within Michigan's Medicaid plans. Pallone said his association took no position, except to say that Medicaid plans can't discriminate and "pay for whatever is medically necessary and clinically appropriate."
Concerns in Lansing were short lived, he and others said.
Sen. Curtis Hertel Jr., D-Meridian Township, vice chair of the Senate Health Committee, said there was little question over Michigan's role in paying for "medically necessary and clinically appropriate" procedures:
Federal health law prohibits discrimation, he said, "and … it's silly for legislators to try to determine who is eligible and who is not."
Senate Majority Leader Mike Shirkey, R-Clarklake, did not respond to calls seeking comment, but State Rep. Hank Vaupel, R-Fowlerville, chair of the House Health Policy Committee also said the discussion was short.
No bills were introduced to stop the clarification.
"Gender reassignment surgery in some instances would definitely be medically indicated and would be covered by Medicaid, Vaupel said. "Federal law makes that clear."
We're not just a news organization, we're also your neighbors
We've been there for you with daily Michigan COVID-19 news; reporting on the emergence of the virus, daily numbers with our tracker and dashboard, exploding unemployment, and we finally were able to report on mass vaccine distribution. We report because the news impacts all of us. Will you please donate and help us reach our goal of 15,000 members in 2021?