As cities rush to sell off utilities, Wyandotte boasts 3 city-run systems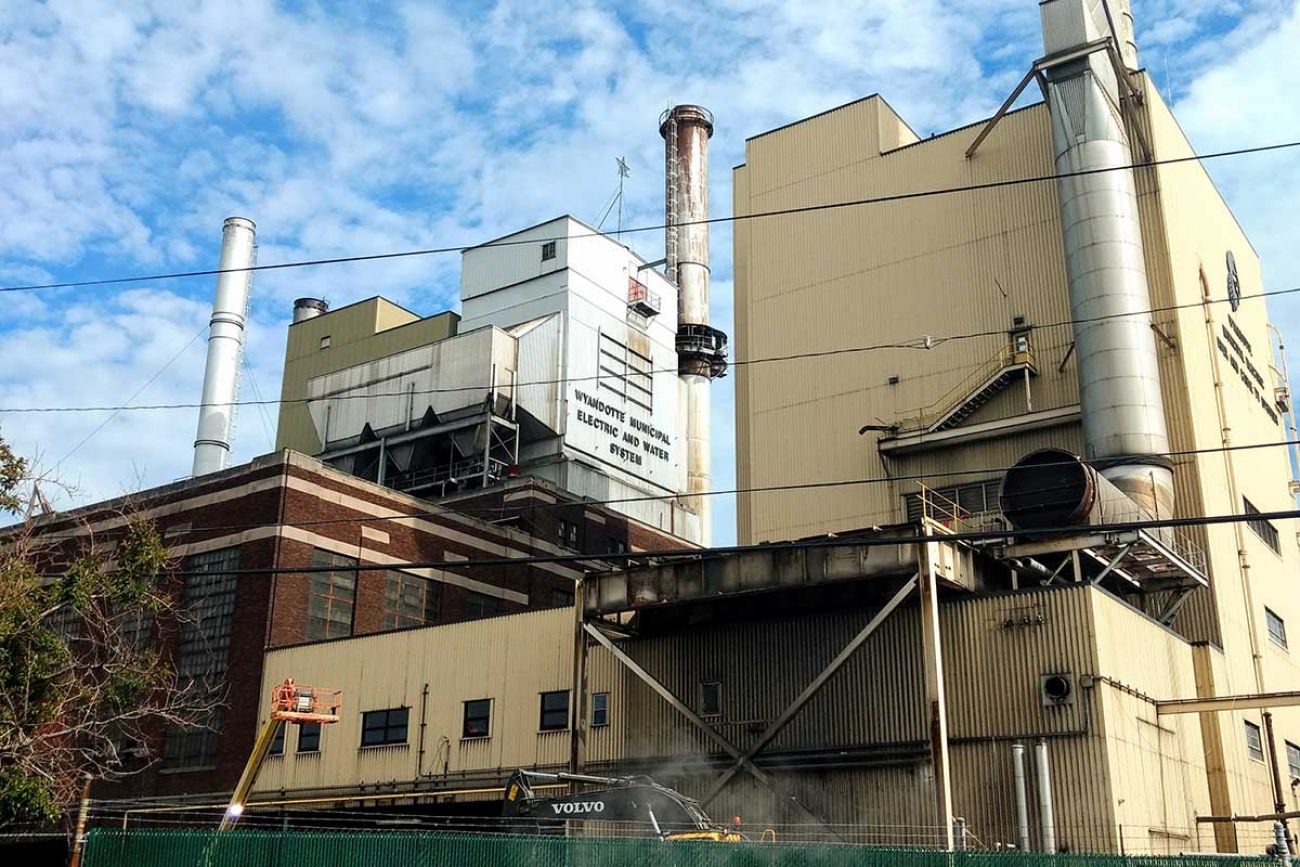 WYANDOTTE—Light gray and rectangular, with a long chute opposing the building at 45 degrees, the Wyandotte Municipal Services facility sits sentry-like on the banks of the Detroit River, in the heart of downtown Wyandotte.
This downriver town just south of Detroit has long been regarded as a bastion of un-ironic PBR drinkers, with deep roots in the industrial work that made Southeast Michigan an economic powerhouse of the state.
But it's beer-and-a-shot reputation belies the fact that this city of 25,000, with its three publicly run utilities ‒ electricity, water and cable ‒ has one of the most progressive municipal governments in Michigan. While unusual, locals say that allowing the city to run its three utilities has proven responsive to residents' needs and, generally, to their pocketbooks.
"I love the fact that we have our own utilities," said Wyandotte resident Jim Mush, 47, an overhead crane operator for US Steel Great Lakes Works. "I really can't think of any drawbacks. Anytime there's an issue, they're on it fast."
Another resident, Randy Ross, told Bridge he was confused when he was first charged by the city for his water, sewer, electric, cable and Internet "all on one bill." Ultimately, though, he found that it "makes bill paying easier than dealing with multiple companies for those services."
Proponents of publicly run utilities cite their efficiencies, arguing that utilities run by private companies have a baked in duty to shareholders to turn a profit. A municipal utility's only shareholders are residents, who care about cost for sure, but may also have a keener interest in other factors, such as the environment, quality of service and fair billing practices in their community.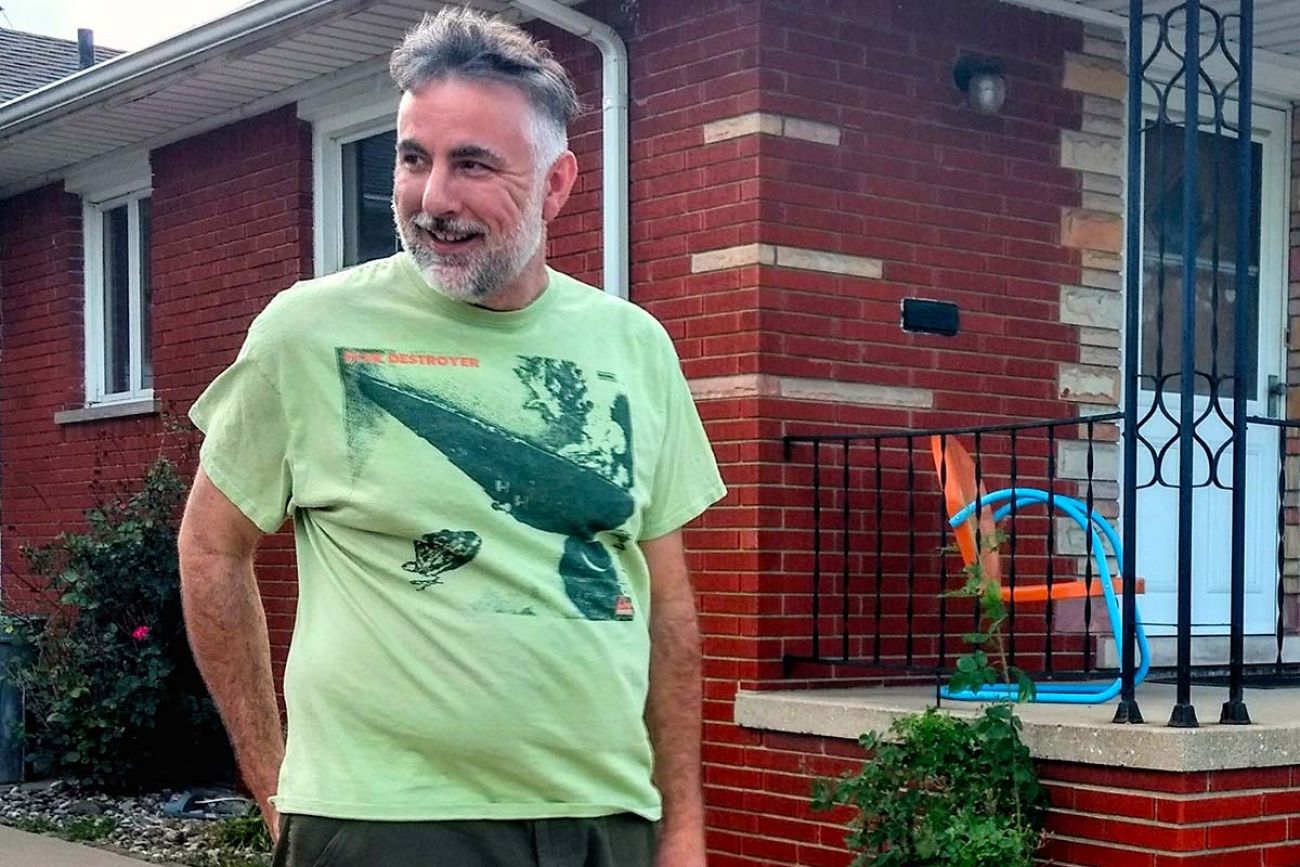 Tough call for cities
Electricity, water and cable/internet are standard features of modern life. If you live in Southeast Michigan your power is likely provided by DTE Energy. Go a bit north and west and you enter the grid for Consumer's Energy. Detroit and surrounding communities get water from the Great Lakes Water Authority. Your Internet or TV cable is through whatever provider delivers locally.
Increasingly, communities across the country running their own utilities are selling them off, often to erase debt and get their hands on the cash they may need to fund other local priorities ‒ keeping police on the street, say, or repairing roads. The downside, studies note, is that electric and water systems are expensive to maintain and private utilities often pass on this cost to consumers, who can end up charged more for the same product.
On the flip side, cities that maintain their own utilities bear the cost of updating the systems themselves. While private companies are allowed by law to set (and raise) rates based on the cost of such investments, elected officials for various reasons (including wanting to get re-elected) are more reluctant to do so. Which is why local governments are often unable to stay current on infrastructure, or are more likely to run afoul of health or environmental rules.
Economies of scale can also disadvantage smaller utilities like those in Wyandotte. The average price of residential electricity for consumers across Michigan, and in the communities surrounding Wyandotte, is 14.13 cents per kilowatt hour. In Wyandotte it's 14.21 cents, higher, though by less than one percent.
Wyandotte's water costs, though, are below the regional average. According to publicly available data, the water usage rate in Detroit's New Center area is about $3 per 1000 gallons; in Wyandotte, it's $1.45 per 1000 gallons.
Wyandotte's cable Internet and television are subject to competitive market forces: Residents can choose Dish, AT&T, or Wyandotte Cable. According to city officials, the majority opt for Wyandotte Cable (tagline: "Connecting the Dotte"), in part, city officials say, because residents can count on steady prices and don't have to worry about steep hikes from a commercial provider after introductory specials.
Competitive pricing is not Wyandotte's only selling point. Residents also cite the quality of service. In metro Detroit, utilities have faced some criticism in recent years over prolonged power outages, often caused by an increase in storms with high winds.
"We did have a power outage this summer," Ross recalled. "We scrapped plans for dinner at home, and went to a local restaurant. By the time we got back from dinner, the power had already been restored. It is not unusual for service to be restored that quickly."
When storms knocked out a third of Wyandotte's power grid last spring, service was restored within a day. Its quick response is a product of more than the city's small scale, city officials insist.
"It gets down to the pride of the workers and the management here," said Paul LaManes, interim general manager of Wyandotte Municipal Services. "A lot of (city workers) go back to their residences that are right here in Wyandotte, so there is a sense of local pride which always helps make those outages a lot shorter."
Councilwoman Megan Maiani said Wyandotte's nimble response to interruptions is "a very big selling point when it comes to promoting our city."
For its part, DTE Energy said it has "a strong and positive working relationship" with municipal power companies across Michigan, as it must, given that "energy grid infrastructure is interconnected." according to Peter Ternes, a DTE spokesman.
"We also continually invest in our infrastructure" to improve reliability and safety, Ternes added, noting that "all utilities, public and private, can be affected by weather," including Wyandotte, citing the city's spring outage.
An outlier in Michigan
Wyandotte launched its municipal lighting in 1894, after residents complained about the service of the Detroit Hoop and Stove Company. City commissioners voted to borrow $12,000 to build its first power plant. Parts of the brick building still house production facilities.
The city's water and sewerage system was constructed in 1889 with the help of a $50,000 city bond.
By the time cable television became ascendant in the late 1970s, the city saw no reason why it should not be the cable provider as well; this had become the norm in Wyandotte, whose downtown is now dotted with boutiquey shops, hip watering holes, diners and offices.
Officials say the town's commitment is more than a nod to history; the services "support the priorities of the City of Wyandotte," Mayor Joseph Peterson wrote in an email.
There are plenty of places that have at least one publicly run utility ‒ including roughly 2000 municipally run power plants in the U.S., about 40 in Michigan. But publicly run companies are generally found in places like Lansing, Grand Haven or Alpena, cities far from the grid of large metropolitan areas, which makes them less attractive markets for private utility companies. In metro Detroit, Wyandotte remains an outlier.
"To have (a public utility) in the heart of a major metropolitan area," says Mr. LaManes, "is something that is unique."
Wyandotte is one of just three Michigan communities that run three utilities ‒ Norway (pop. 2,800) near the Wisconsin border in the Upper Peninsula, and Coldwater (pop. 10,000-plus) south of Battle Creek, are the others.
The city's performance has drawn plaudits from some unlikely sources, including The Mackinac Center for Public Policy, a free-market think tank. Jason Hayes, the center's director of environmental policy, told Bridge "the services that are provided by a municipal utility are often the closest and most responsive form of government service that is offered to taxpayers (or ratepayers).
"Many of the problems that come from government excess are due to the fact that government is not responsive, or held responsible for their decisions," Hayes said. "To the extent that government has to provide services, it is often best provided by local, municipal governments."
Dan B. Jones is a writer and teacher, who lives and works in Detroit.
We're not just a news organization, we're also your neighbors
We've been there for you with daily Michigan COVID-19 news; reporting on the emergence of the virus, daily numbers with our tracker and dashboard, exploding unemployment, and we finally were able to report on mass vaccine distribution. We report because the news impacts all of us. Will you please support our nonprofit newsroom?