Despite legal battle, Michigan tribe remains hopeful for recognition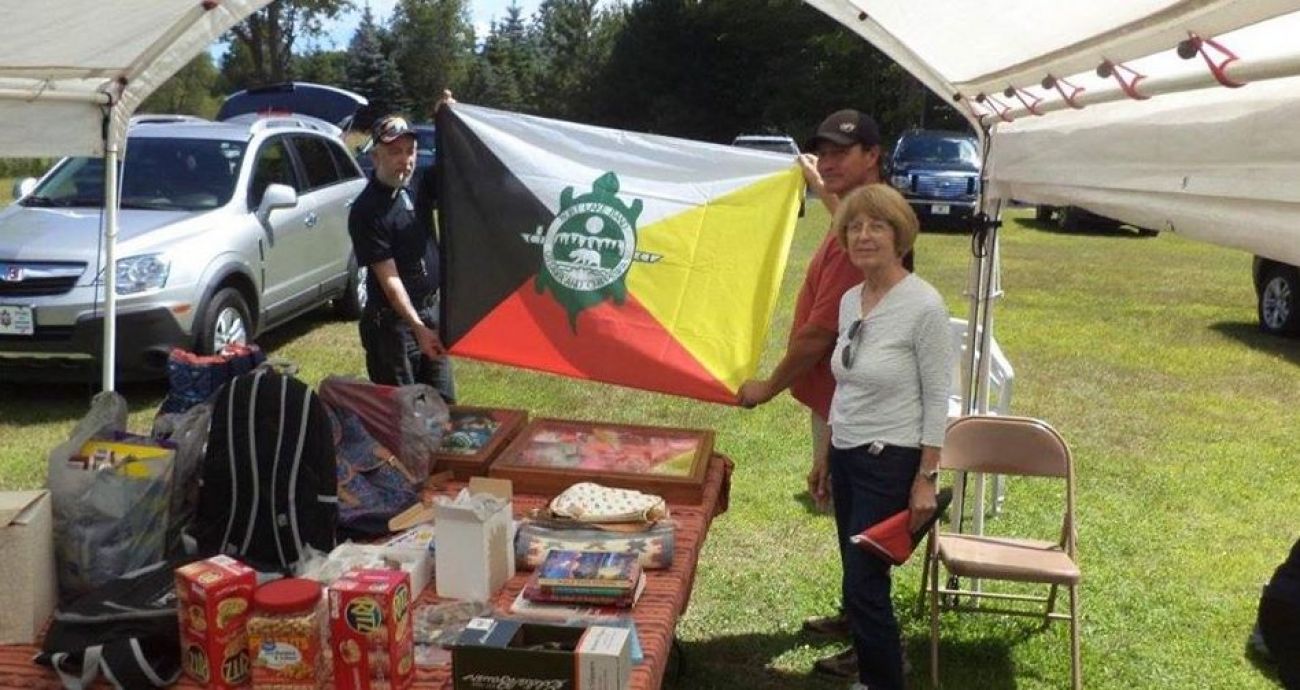 Lansing resident Paul Parkey knows he's Native American, and the federal government isn't going to change his mind.
Parkey's tribal community, the Burt Lake Band of Ottawa and Chippewa Indians, has spent decades petitioning the United States to be formally recognized as a tribal nation, with no luck.
There's more at stake for Parkey and about 320 descendants of the small Northern Michigan tribe than official acknowledgement of their ancestry. Federal recognition would mean the right to have their own reservation, the ability to open a casino, and the power to provide tribal members with essential services — the same rights a dozen other Michigan tribes have now.
It also could mean the potential to receive millions of dollars in federal funds and services.
If the Burt Lake tribal community gets recognition, it's going to be a while. Following a May court appeal by the Department of the Interior's Bureau of Indian Affairs, the tribe faces another barrier in its long, winding legal battle for federal recognition.
"It's the same old, same old," Paul's aunt and tribal spokeswoman Nola Parkey told Bridge.
Of the 574 federally-recognized and 63 state-recognized tribal nations in the United States, 12 Michigan tribes are federally-recognized and four state-recognized. The Burt Lake Band is a state-recognized tribe, along with the Grand River Band of Ottawa Indians, Mackinac Band of Chippewa and Ottawa Indians and the Swan Creek Black River Confederated Tribes Ojibwa Tribes of Michigan.
State-recognized tribes are acknowledged to have cultural and ancestral history in the state, but they must receive federal recognition to secure funding and other benefits.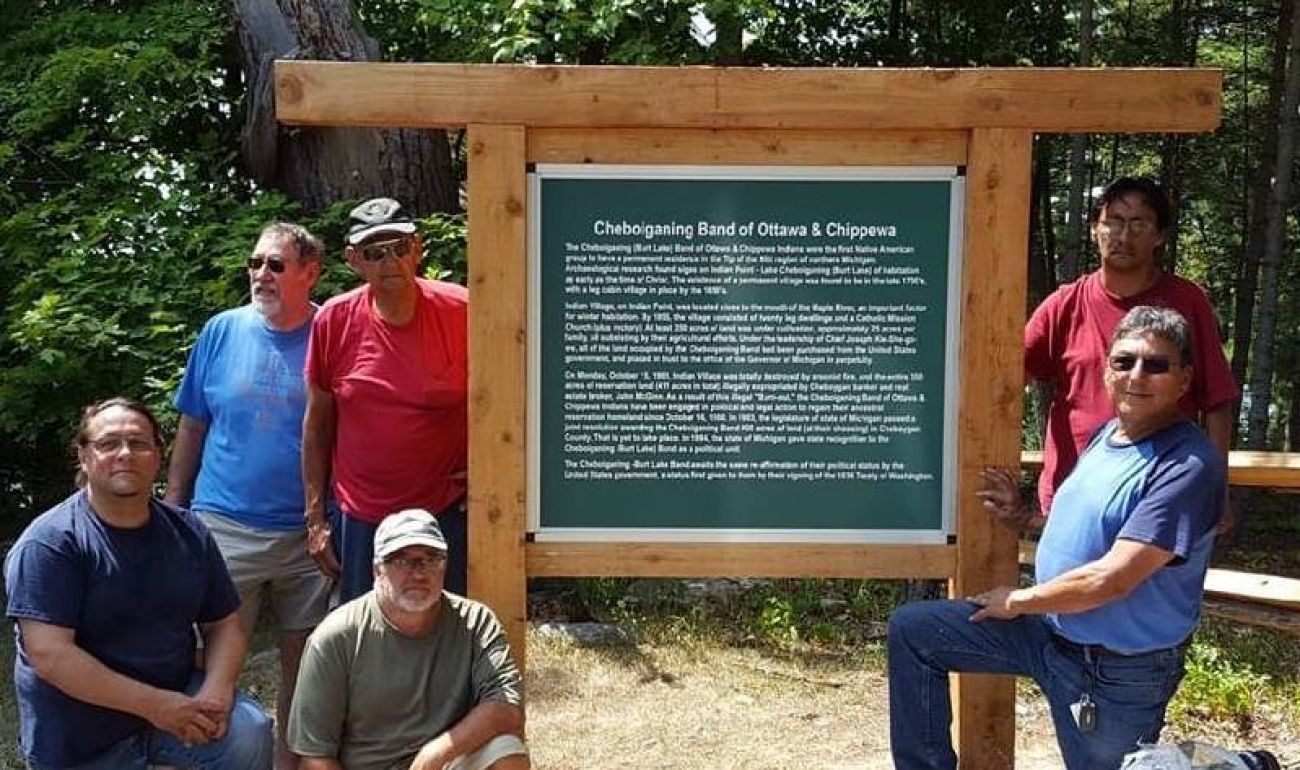 When a tribe is federally recognized, it is allowed to establish a formal reservation. The tribe and its members are eligible for "certain powers, privileges, and immunities," including federal assistance such as coronavirus relief funding, authority to exercise jurisdiction in their territory, sovereign immunity and the ability to pursue casino gaming development and provide tribal government services to citizens.
"Federal acknowledgment confirms the existence of a nation-to-nation relationship between an Indian tribe and the United States, and permanently establishes a government-to-government relationship between the two," said current Bay Mills Indian Community Chairman Bryan Newland.
Burt Lake Band consists of a government based near Northern Michigan's Burt Lake. The community comes together for a variety of cultural events throughout the year, including an August feast and annual spring clean-up of the nearby St. Mary's Indian Cemetery.
Descended from the signers of the 1836 Treaty of Washington and 1855 Treaty of Detroit that ceded more than 13 million acres of land to create the state of Michigan, the Burt Lake Band defines itself as a "distinct tribal entity" with ancestral ties to the lake and land around it, which is now dotted with vacation homes. Burt Lake State Park is on the southern edge of Michigan's fourth-largest inland lake, at 17,000 acres.
While the treaties were supposed to protect tribal land and sovereign status, in 1900 a group of white settlers forcefully removed the community from their homeland in what is known as the Burt Lake Burnout.
Removed from its home base, the Burt Lake Band was denied immediate recognition by the federal government. Now, almost a century later, Burt Lake Band's tribal members are scattered across Michigan, but they are still engaged in a struggle for their land and their sovereignty.
The odds are against them. Out of the 53 tribes that have petitioned for recognition nationally only 18 have succeeded.
Although the process is long, expensive — tribes must hire a historian, genealogist and an attorney to provide proof of their historic and contemporary existence — and often futile, Burt Lake Band members said the effort is worth it for the chance to establish a land base and provide resources for community members.
"I would love to have a homeland to call my own and to walk with my ancestors and make them proud," Paul Parkey said.
Nola Parkey added that recognition opens doors for the tribe to apply for critical funding through federal grants.
"Some of our tribal members are on welfare, and they need housing really badly," she said. "Without federal recognition, we can't apply for grants to get what our members desperately need."
Those opposing federal recognition usually raise concerns over the authenticity of tribal claims and impact on surrounding, non-tribal communities.
"When the tribe takes land into trust, the land is removed from local tax rolls and is no longer regulated by the locality," said Kirsten Carlson, associate professor of law at Wayne State University and a leading scholar on federal Indian law and legislation.
"The main arguments against recognition either question the identity of the tribe or express concerns over the tribe taking revenue and power away from the local government," Carlson said.
Burt Lake Band leaders emphasize the positive economic opportunities that casinos and other tribal businesses could bring for the surrounding local community.
"If we were federally recognized, there are jobs that could be brought into the area for tribal members and everyone else in the area," Nola Parkey said.
While the Bureau of Indian Affairs denied the tribe's application in 2007 and barred repetitions, U.S. District Court Judge Amy Berman Jackson ruled in March that the ban was "neither well reasoned nor rationally connected to the facts in the record." The federal agency is now appealing that ruling.
Ultimately, despite decades of waiting and legal fees, the Burt Lake Band continues the battle — and remains grounded in tribal history and identity.
"We're used to waiting, to things going badly, but we're hopeful," Nola Parkey said. "To us, we are a tribe. We know it in our hearts."
We're not just a news organization, we're also your neighbors
We've been there for you with daily Michigan COVID-19 news; reporting on the emergence of the virus, daily numbers with our tracker and dashboard, exploding unemployment, and we finally were able to report on mass vaccine distribution. We report because the news impacts all of us. Will you please donate and help us reach our goal of 15,000 members in 2021?